Some Disney merchandise seems to fit better in certain parks than others.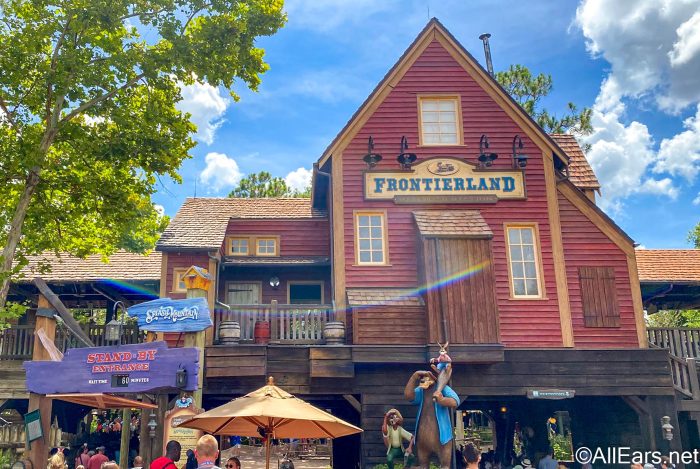 For example, Disney's Hollywood Studios typically has most of Disney World's Star Wars merchandise. That's why we were really surprised to find a limited release Star Wars MagicBand…in Frontierland!
While walking around Magic Kingdom today, we spotted this Limited-Release Obi-Wan Kenobi MagicBand for $34.99.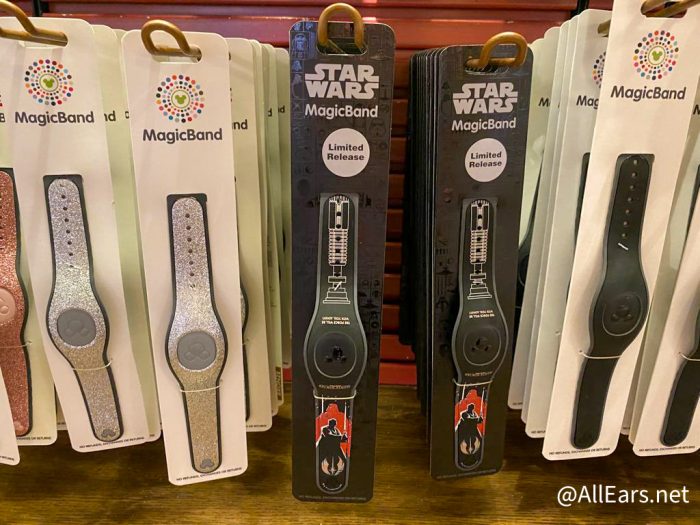 On one side of the band, Obi-Wan stands with his lightsaber ready while a menacing red silhouette of Darth Vader stands behind him.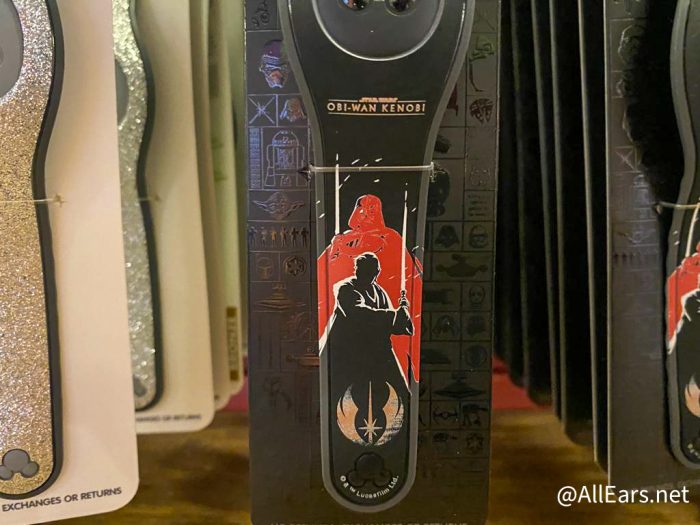 The other side features the words "The force will be with you, always" above the handle of a lightsaber.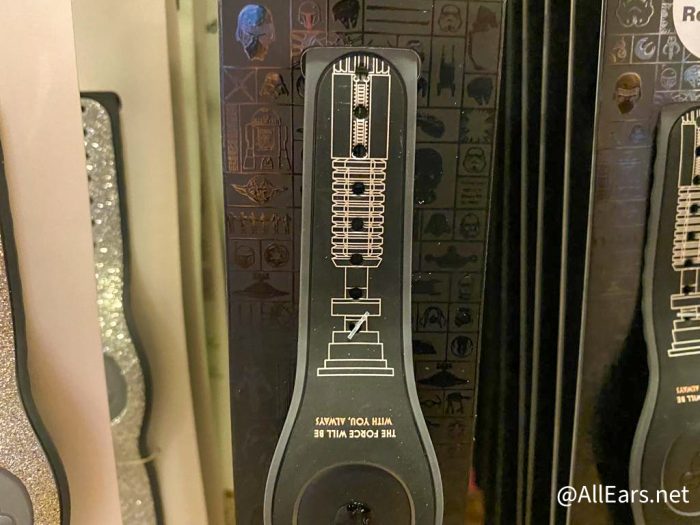 This certainly wasn't where we were expecting to find this MagicBand, but we're not complaining! We've seen some other limited-release MagicBands recently, including a vintage-inspired train MagicBand and a 4th of July band.
Disney is still planning on introducing the new MagicBand+ system later this year, which will bring more features to new MagicBands. We don't have a release date for that upgrade, but Disney accidentally released some of the new bands earlier, and we got to try one out!
Stay tuned to AllEars for all your Disney merchandise news!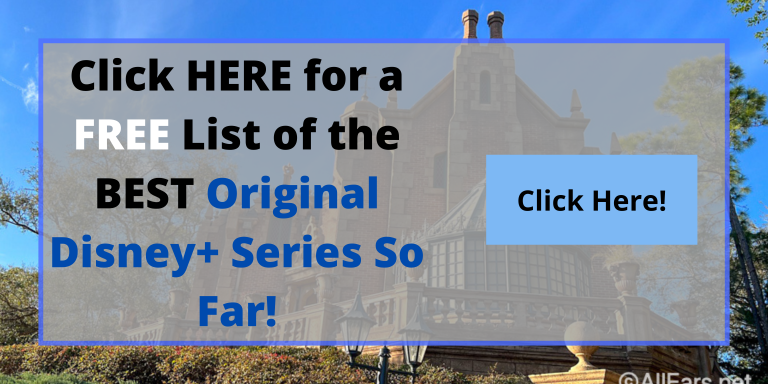 Do you collect Disney MagicBands? Let us know in the comments!