Many of Disney World's 50th Anniversary souvenirs have been fun throwbacks to 1971 when the resort first opened to guests.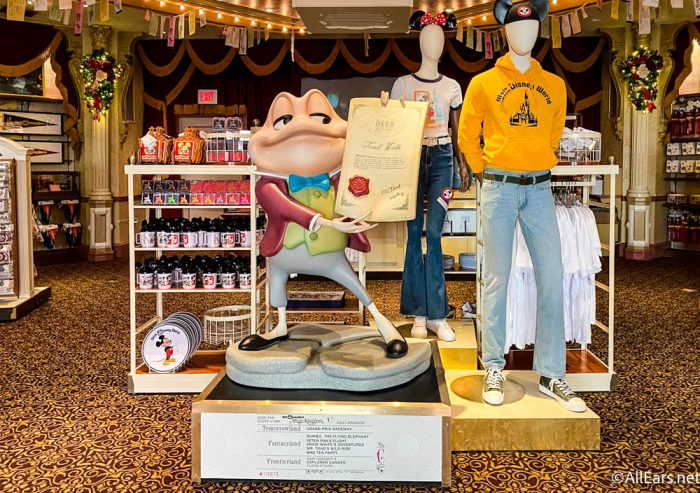 We've seen everything from old-school souvenirs like retro salt and pepper shakers to Mickey backscratchers to lunchboxes and we've loved it all. Recently, we spotted a fun retro item that you can actually use in Disney World — a MagicBand!
The MagicBand itself is a bright vintage yellow-green.
One side has Mickey conducting music from a train while Donald plays the saxophone. Pluto is there, too! The character design is super retro.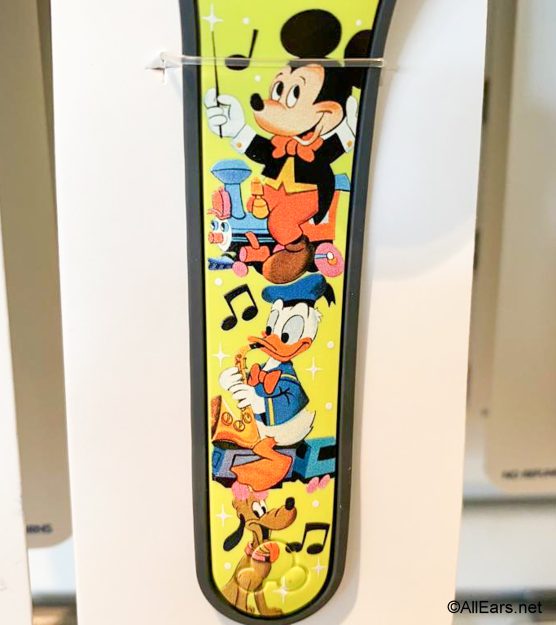 The other side has Mickey in his band outfit in front of the castle, as well as a train. There's also a Walt Disney World retro logo badge!
We found this MagicBand at Pin Traders in EPCOT for $39.99. If you've been loving these vintage-feeling souvenirs, head on over and grab it now because it might not be there long (it's a limited edition item).
Of course, you don't NEED a MagicBand for your Disney World trip. You can do many of the same things through the My Disney Experience app on your phone. However, MagicBands are convenient AND fun!
Don't know how to set up and use a MagicBand? We've put together a handy guide for you here.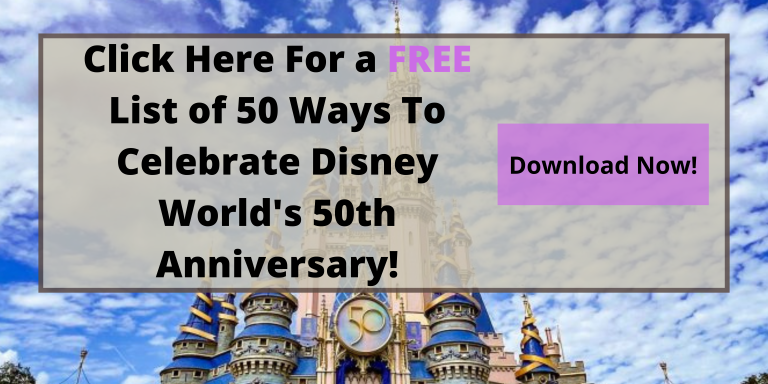 Have you collected any 50th anniversary MagicBands yet? Let us know in the comments!