We know that Disney makes incredible movies and theme parks, but they're also killing the hotel game!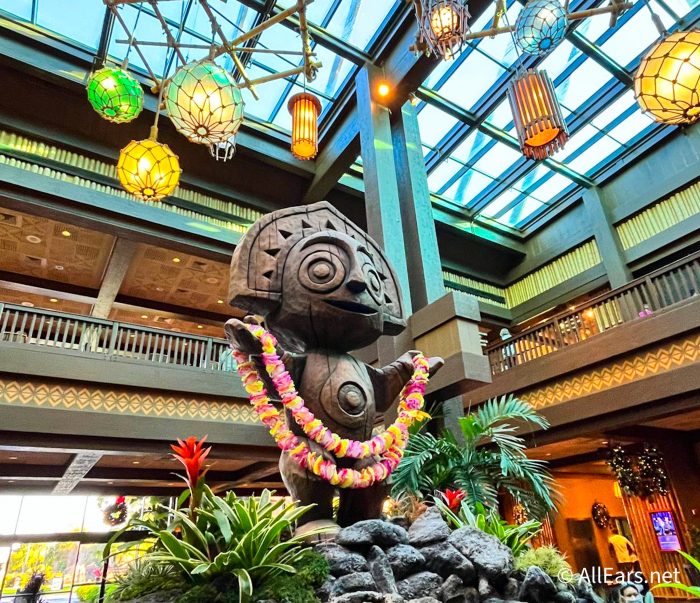 Disney hotels have amazing theming, amenities, and food. While Disney's standard rooms are amazing, some of their hotel rooms could be theme parks of their own! Here are some of the Disney Hotel rooms that are on our bucket list!
Did you know that there is a Toy Story themed hotel in Tokyo? The Tokyo Disney Resort Toy Story Hotel lets you stay in Andy's room from Toy Story. The standard rooms all have Andy's iconic cloud walls, and the TV is even an Etch-a-Sketch! These rooms are about 28,000 yen per night, which is around $207 at the time of this article's publication, and they fill up pretty quickly!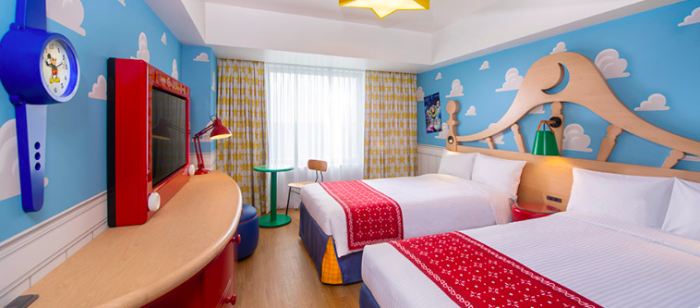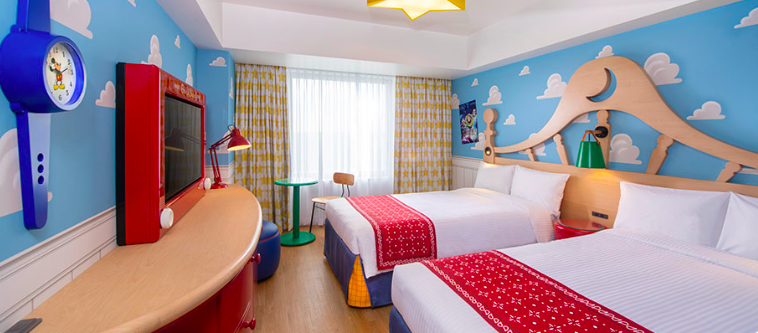 Another Tokyo Disney Resort Hotel is the Disney Ambassador Hotel. For the 20th Anniversary of the Kingdom Hearts video game, they made special Kingdom Hearts themed rooms! They came with a souvenir Key Blade that would open the rooms to the doors, and they had super cool Kingdom Hearts themed bedding. When these were available they were around 77,500 per night, which is roughly $573. Unfortunately, this room was only available for a couple of months, but hopefully they'll bring it back for another occasion!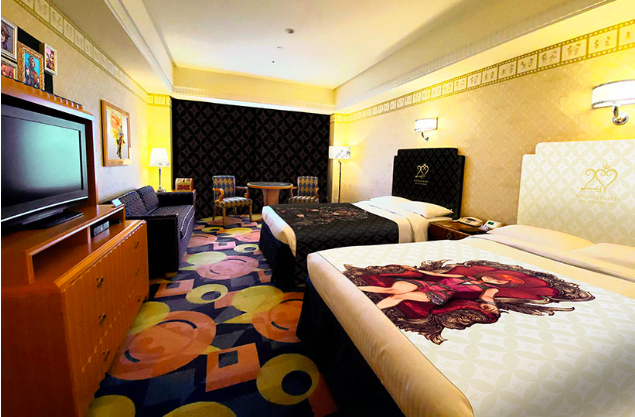 Disneyland Paris is home to Disney's Hotel New York — The Art of Marvel, Disney's first Marvel themed hotel! They have tons of different suites themed to different Marvel heroes like Spider-Man and the Avengers. This hotel also has a Presidential Suite fit for Tony Stark.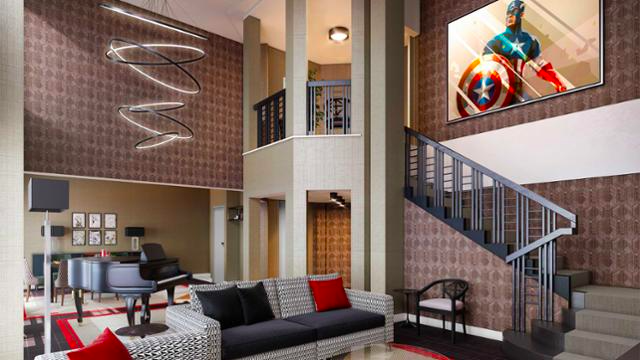 The Art of Marvel Presidential Suite is two stories, has a grand piano, and luxuries perfect for living out your genius, billionaire, playboy philanthropist fantasies. You have to book through an agent to even see the price of this suite, but it's safe to say that Iron Man-level amenities will cost you a pretty penny.
While Arendelle is supposed to be in Europe, you can get pretty close to it in Hong Kong! The Hong Kong Disneyland Hotel has amazing suites themed to different princesses, and even a super luxurious Walt Disney suite, but we're blown away by their Frozen room!
Two of the beds are themed to Anna and Elsa, the walls are painted with tons of Arendelle details, and the couch even looks like Kristoff's sled!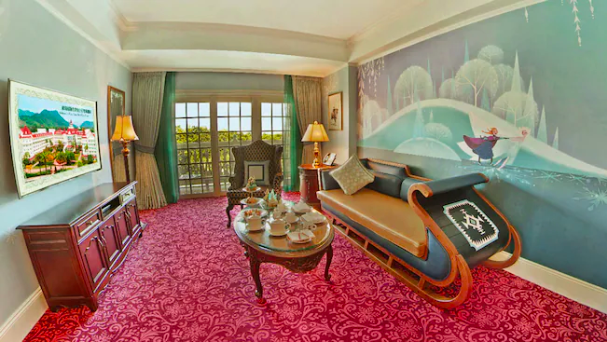 Every corner of this suite is Frozen themed, and we could stay in here marathoning the Frozen movies all day long! This room is around $6715 in Hong Kong dollars per night, which is around $855 USD, so it definitely comes at a steep price, but all of the details in this room are stunning!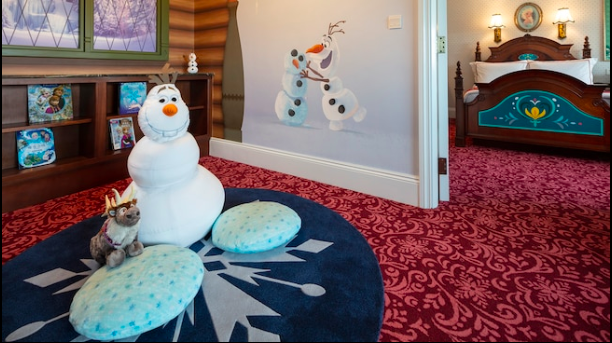 One of Tokyo Disney's most popular hotels is the Tokyo DisneySea Hotel MiraCosta. The entire hotel is stunning, and many of the rooms have incredible views of Tokyo DisneySea. The Capitano Mickey rooms are filled with gorgeous Disney-inspired nautical artwork!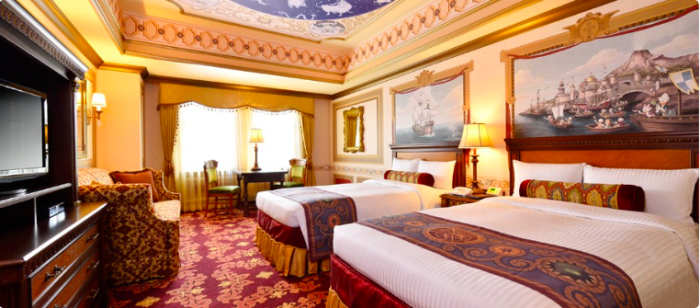 There are beautiful paintings of iconic Disney characters on huge ships all around the walls.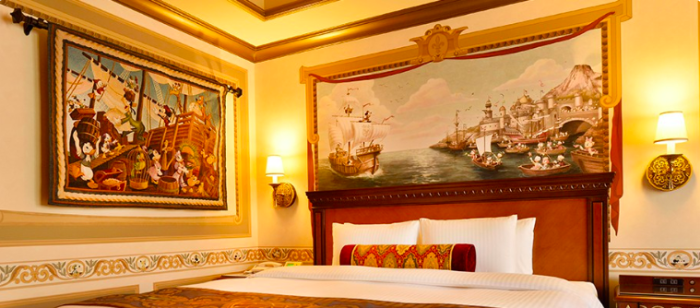 The rooms also have these incredible Disney star chart paintings on the ceilings. These rooms are absolutely stunning, and they do not come cheap. Depending on when in the year you book, the rooms can range from 49,000 to 111,500 yen, which is around $300 to $800 USD, so when you go can definitely make a difference !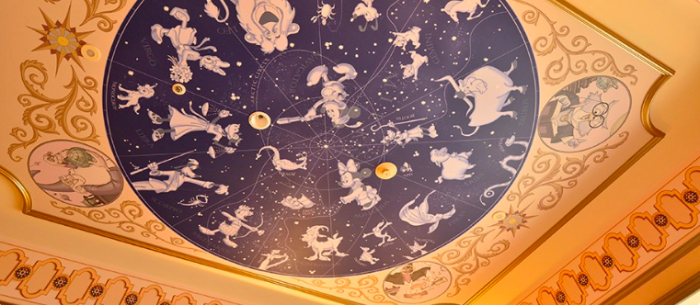 We're coming back to the United States for the next few! Disney's Animal Kingdom Lodge is one of Disney World's most unique hotels, with a whole savanna full of animals, and some of Disney World's best food! Animal Kingdom Lodge is also home to one of the most luxurious suites on property, the Royal Asante Suite!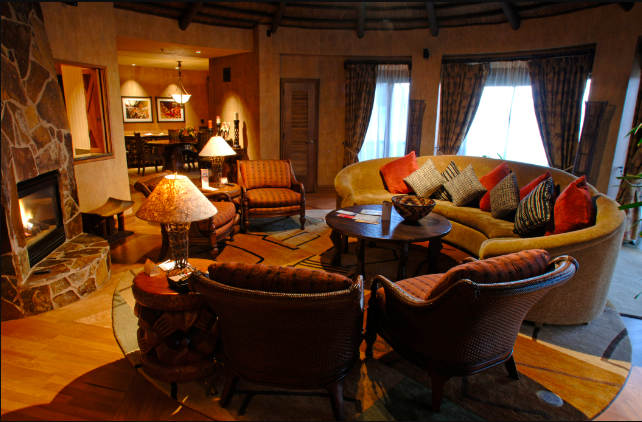 It's very spacious, full of gorgeous details and private savanna views! This one will definitely cost you, with nights in the suite coming in at $2,000-$3,000. However, there is a ton of room in here, so you could definitely split this with a group.
Over in Disneyland, the Disneyland Hotel has elegant suites themed to some of the lands in the park! The Adventureland Suite is full of jungle exploration themed details.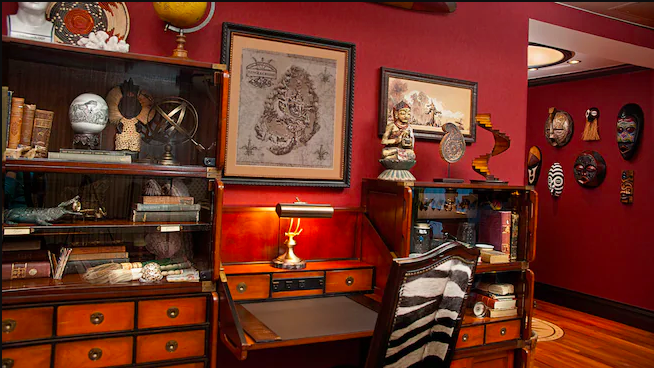 We could get lost in all of the details in this room — it's like the Jungle Cruise, Tiki Room, and Trader Sam's all rolled into one!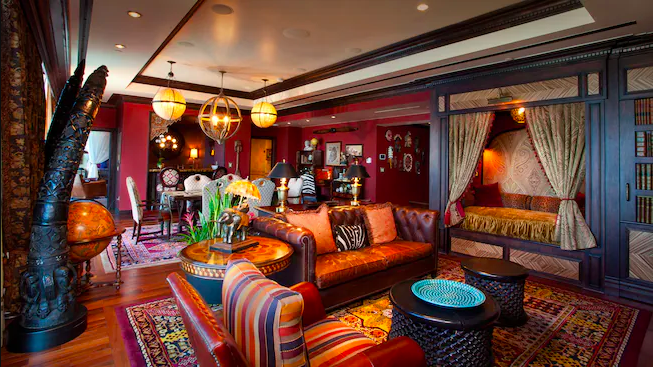 Every inch of this suite has something new to explore, and the rooms have some pretty incredible views of Disneyland. These suites do not come cheap, however, and a night will run you anywhere from $2,000 to $5,000, depending on when you book!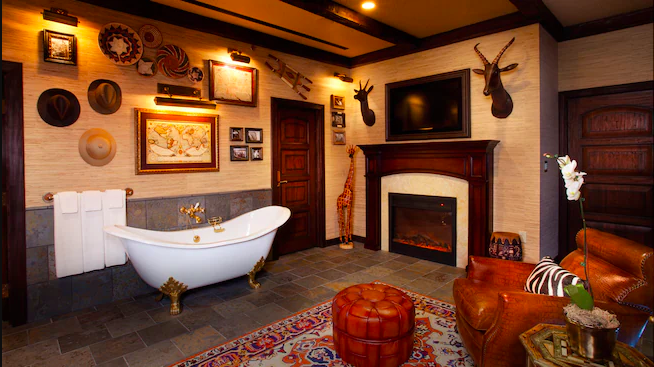 Of course, the ultimate bucket list Disney hotel room is the one that's the most impossible to get — the Cinderella Castle Suite in Magic Kingdom. It's the only hotel room that's actually inside a Disney Park, but you can't just book it!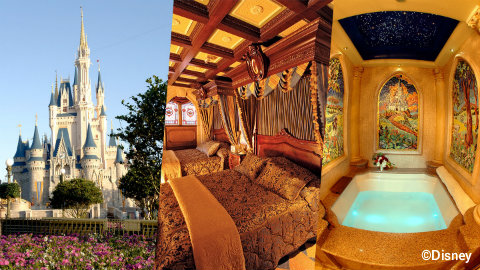 The suite used to be given out to contest winners, and there was never really a way to ensure a stay here. As of right now, we're not sure how Disney is going about finding guests for this room, so all we can do is keep our fingers crossed that one day we end up in here!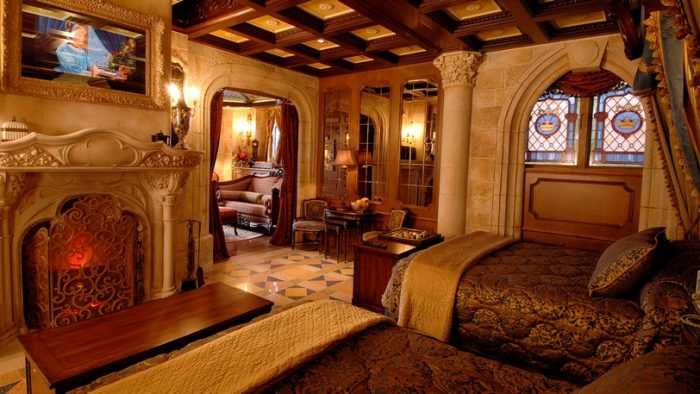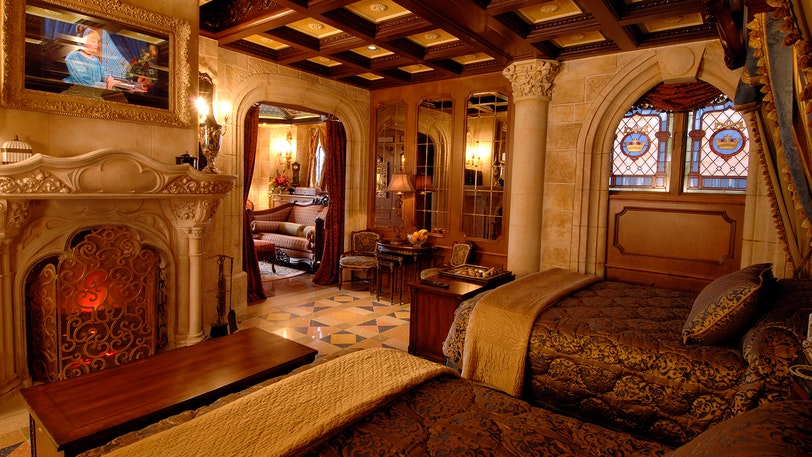 That's all we've got for our bucket list Disney hotels! Disney does such an incredible job with these rooms, and we really hope to be able to stay in some of these one day. Stay tuned to AllEars for all the latest Disney updates!
Join the AllEars.net Newsletter to stay on top of ALL the breaking Disney News! You'll also get access to AllEars tips, reviews, trivia, and MORE! Click here to Subscribe!

What's your bucket list Disney hotel? Let us know in the comments!