We're in the middle of the Festival of the Arts at EPCOT, but we're already getting ready for the Flower & Garden Festival that comes next!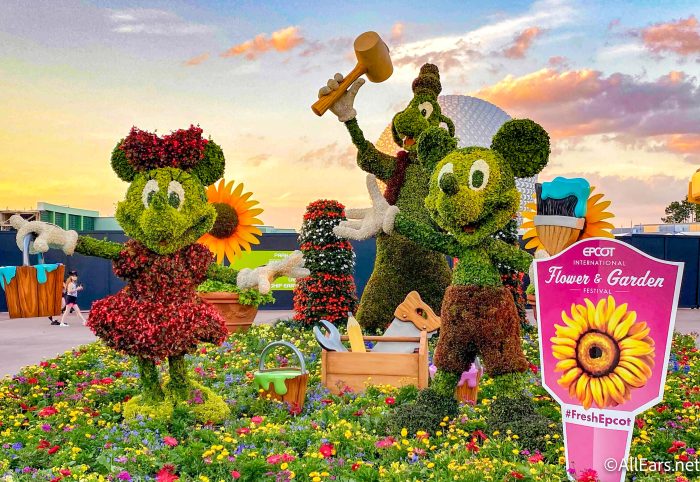 The next fest kicks off on March 2nd and runs through July 4th, and we are ready to celebrate with food, topiaries, entertainment, merchandise, and more! Many of our favorite things will be coming back, but we're also getting some new offerings.
First of all, we'll be getting some new and updated topiaries to check out. According to Disney, "A new main entrance display will feature Goofy with a birthday cake celebrating the Walt Disney World 50th Anniversary."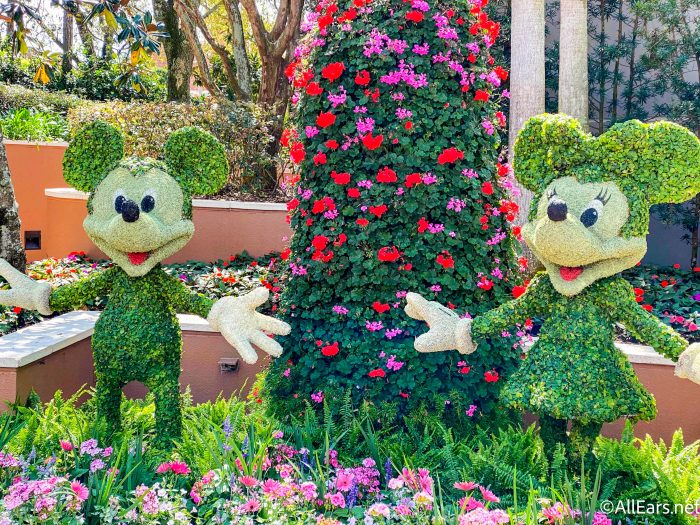 The horticulture teams are also designing and shaping new topiaries of the Seven Dwarfs to accompany Snow White in Germany. On top of that, several fan-favorite topiaries are coming back, like Lumiere, Cogworth, Lady, and Tramp.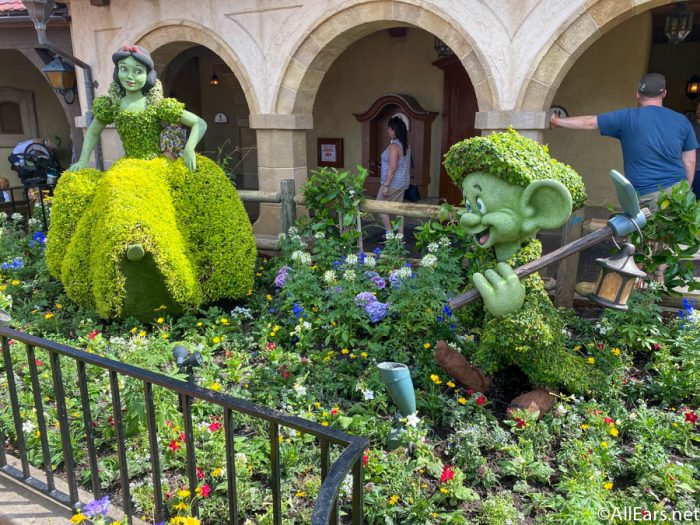 Another new offering is the fragrant garden presented by Scentsy. It will be filled with colorful butterfly topiaries and guests will be able to enjoy six different scent stations — floral, fruity, citrus, spice, woods, and fresh. How cool!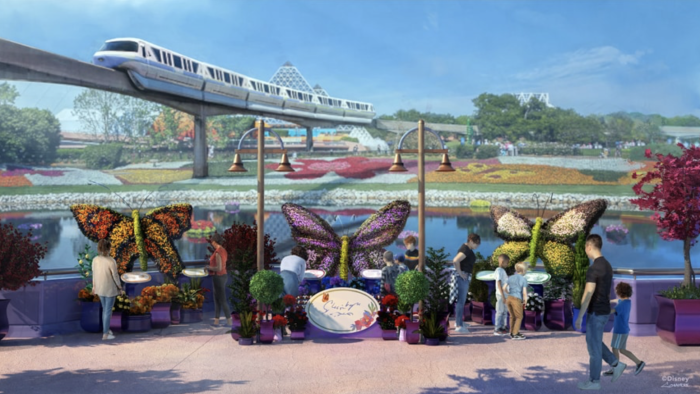 Plus, Disney has confirmed that we'll be getting new menu items at The Citrus Blossom, Magnolia Terrace, and Tangierine Café: Flavors of the Medina, among others. Our taste buds are READY.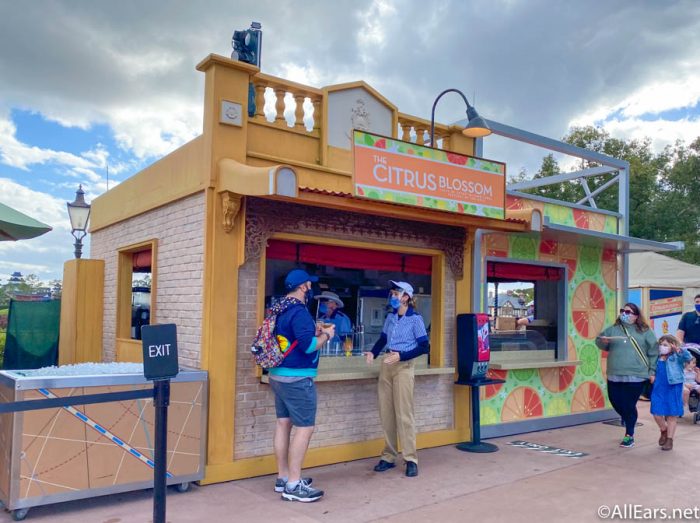 Along with these new activities and offerings, you can visit 18 different outdoor kitchens, enjoy the Garden Rocks concert series, and return to the popular Butterfly House, this year with a Bambi theme. We can't wait!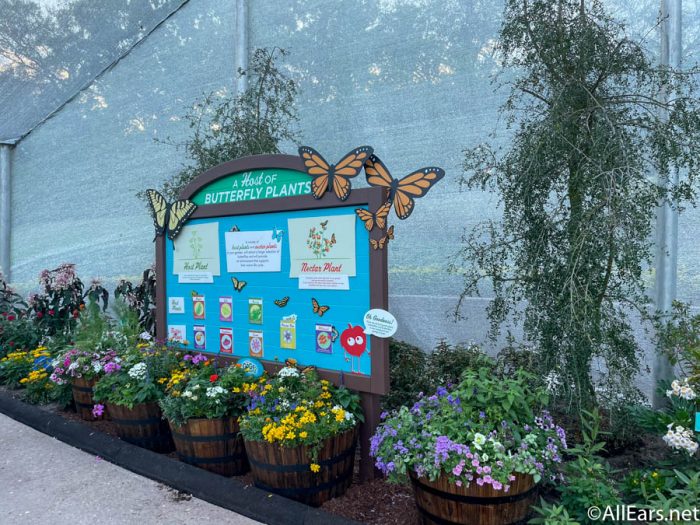 Stay tuned to AllEars, because we'll be covering all the festival news as the dates draw closer. We'll keep you updated!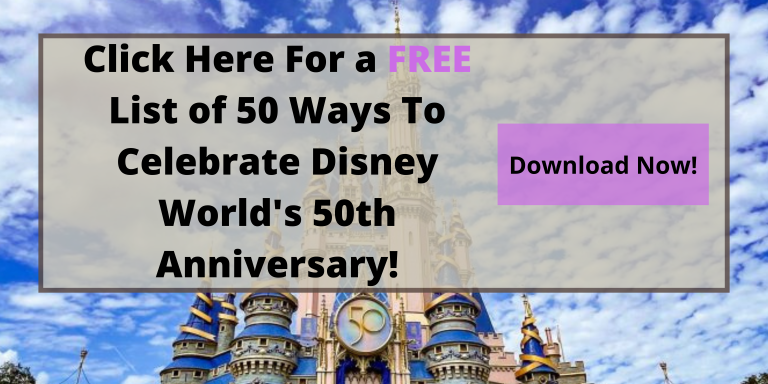 Have you ever been to the Flower & Garden Festival? Tell us in the comments!