Halloween has arrived unapologetically across the theme parks, and we are thrilled to welcome spooky season! When you're planning your upcoming trip to Florida, though, it might be hard to choose exactly which park you should be going to for their Halloween festivities.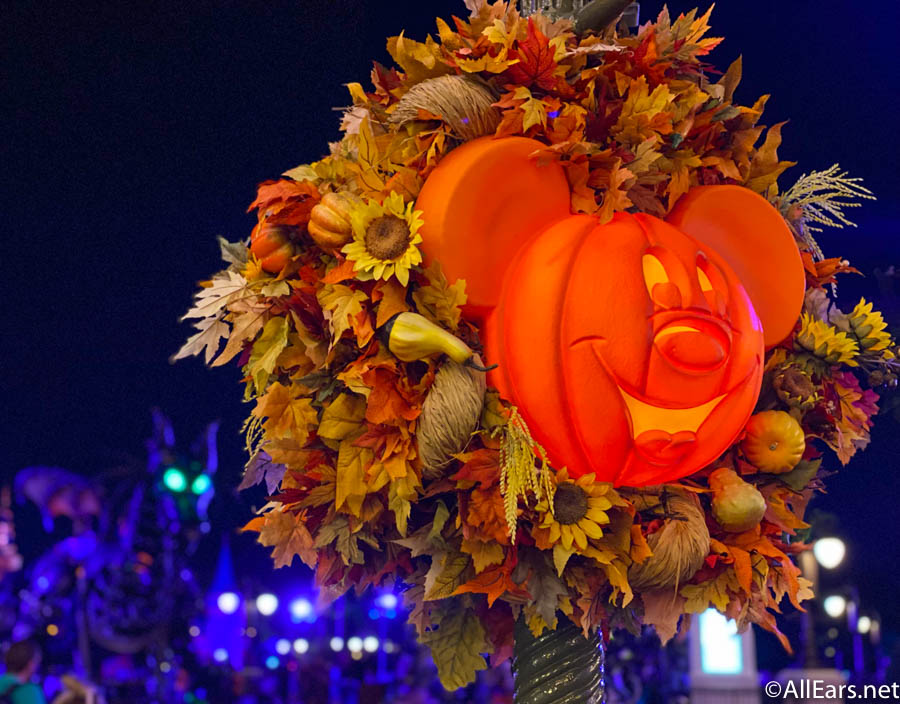 And, now that the "Big Three" (Disney World, Universal, and SeaWorld) have all introduced their after-hours events for the year, it makes things more difficult for visitors to decide which would be the best for them. But, don't have too many fears yet, because we're here to break down which Halloween party is the top pick for YOUR specific needs!
Disney World's BOO Bash
After canceling Mickey's Not-So-Scary Halloween Party, Disney World announced that it would be replacing it with the BOO Bash After-Hours Event this year instead! The event runs from 9PM to midnight (or 9:30PM to 12:30AM on select nights) through October 31st. Tickets run from $129 to $199, depending on the event date, with a $10 discount in August and September for Annual Passholders and Disney Vacation Club members.
You should go to the BOO Bash if…
You are looking for a family-friendly event. Guests of all ages will enjoy the BOO Bash, since it has that same Disney magic past Halloween events have had in the parks!
You expect to ride attractions with shorter wait times. One of the greatest perks of the limited capacity at after-hours events is that you can actually hop on the most popular attractions with a fraction of the wait! We saw Magic Kingdom's big name rides, like Seven Dwarfs Mine Train, reach highs of only 25 minutes.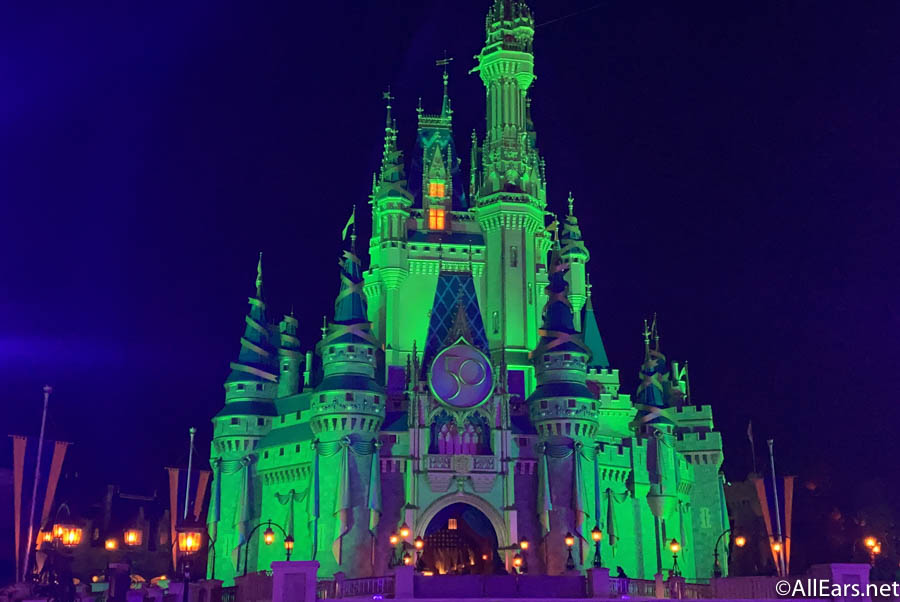 You want to go trick-or-treating and dress in costumes! On top of the fun exclusive features at the BOO Bash, the party also brings typical Halloween festivities out for guests. Treat stations are set up around the parks, so guests can grab free snacks, drinks, and candy throughout the night. Guests are also able to wear costumes that fit according to Disney's guidelines to add more pizazz to your evening.
You'd like to see all your favorite characters. All sorts of fan-favorite friends and villains do make their way around the BOO Bash, so you can wave to them during a cavalcade or take socially distanced photos!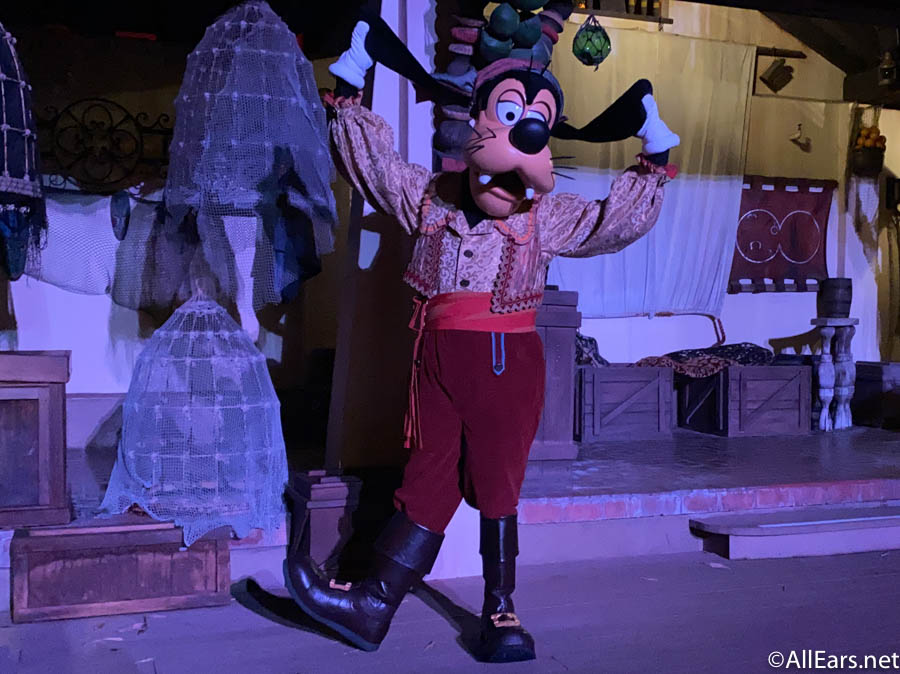 You shouldn't go to the BOO Bash if…
You are on a budget. For only three hours of the event, the hefty ticket prices for the BOO Bash seem pretty steep. This is especially true, since a lot of the "normal" parts of the Halloween party are missing with more of a structure like Disney World's After-Hours events. You might to consider one of the other theme park's Halloween events with more time, extra things to do, and a smaller price tag.
You want exclusive event treats or merchandise. While Disney World would usually roll these out at its Halloween parties, the exclusive treats and merchandise were both missing. Plus, many of the dining locations closed during the event, so there were few and far between places to actually eat during the BOO Bash.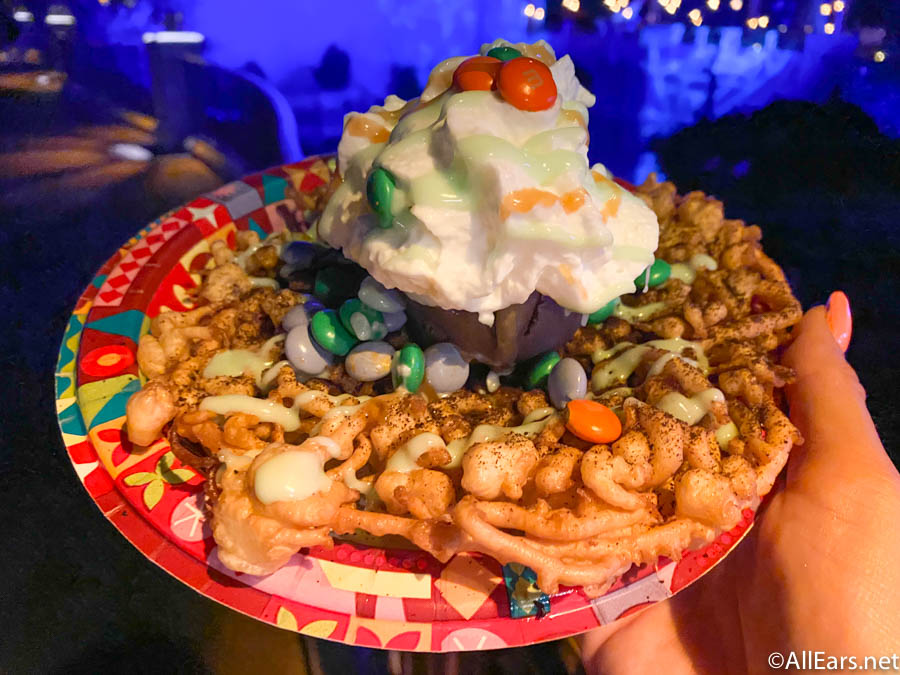 You're hoping to see fireworks or stage shows. The Magic Kingdom is hosting special character cavalcades for the BOO Bash. But, gone are the days of the Hocus Pocus Spelltacular or the Not-So-Spooky Spectacular Fireworks (though you will be able to catch Happily Ever after or the new Disney Enchantment prior to park closure). There are a few dance parties and photo-ops around the park, but the entertainment is pretty limited to the character cavalcades for the event.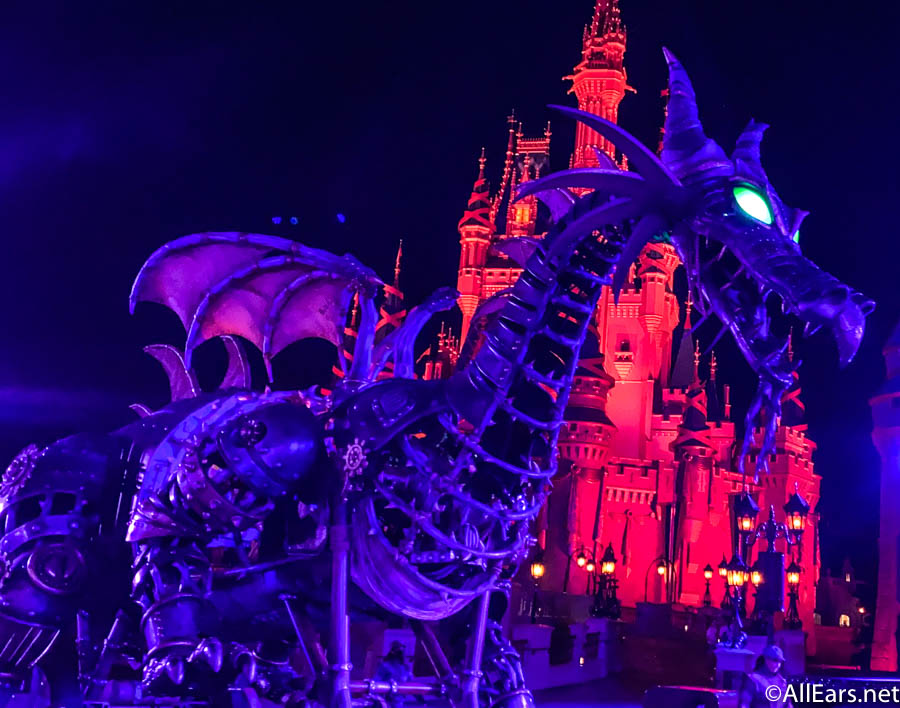 Let's move onto our next event, shall we?
SeaWorld Orlando's Howl-O-Scream
SeaWorld Orlando is trying its hand at its first Howl-O-Scream event this year that will also be taking place at Busch Gardens in Tampa Bay. The Halloween party runs anywhere from 5 to 7 hours, depending on the night you're visiting. Howl-O-Scream will go through October 31st with a schedule of  7PM until 2AM on Fridays and Saturdays and 7PM until 12AM on Thursdays and Sundays. And, the tickets start as low as $29.99, so it's a steal compared to BOO Bash!
You should go to Howl-O-Scream if…
You're looking for mild scares. Since it's SeaWorld's introduction into the world of horror, the houses and scare zones aren't super scary. But, they'll deliver a few jump scares to unsuspecting guests still! Howl-O-Scream also offers the "No Boo Necklace" that can be purchased and worn, which will alert scare actors not to engage with you. If you're trying to figure out how many scares your party members can handle, Howl-O-Scream would be a great spot to test the waters.
You're traveling with younger guests in your party. As we previously said, the scares aren't very intense at Howl-O-Scream. That means your kids could still definitely enjoy the event, which would be a great pick for that in-between age of not wanting to go to Disney and not being ready for Halloween Horror Nights.
You're going as a group of adults. Howl-O-Scream has PLENTY of drink stops all over the park for guests to go on a mini bar crawl during the evening. The bigger bars have some unique themes, while others are quick and easy stops to add a little bubbly to your Halloween festivities.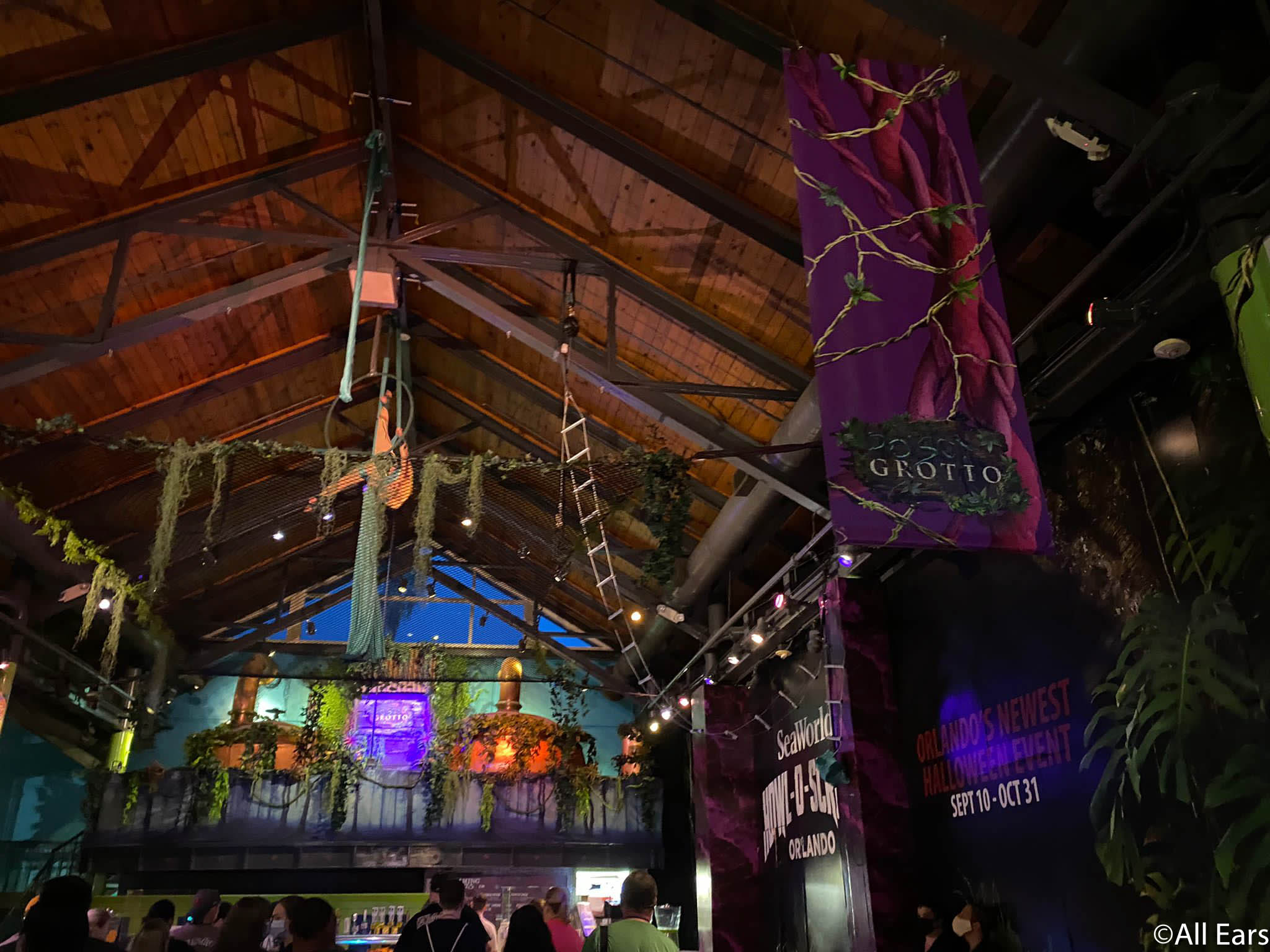 You shouldn't go to Howl-O-Scream if…
You're looking for amazing haunted houses and scare zones. Even though we know that SeaWorld is introducing Howl-O-Scream for the first time, the haunted houses and scare zones aren't as intricate as what you'll find at Universal's Halloween Horror Nights.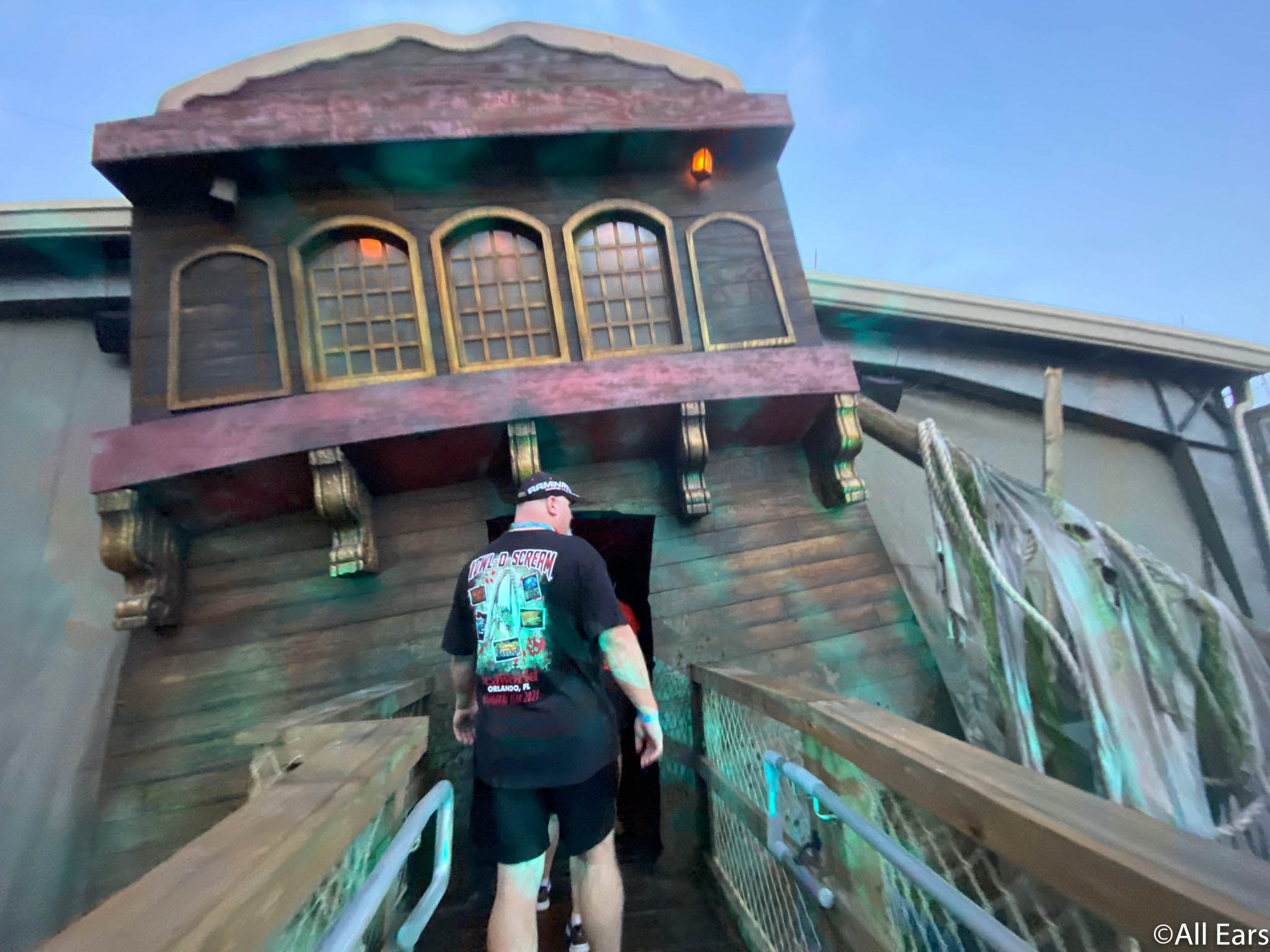 You want super unique event food and drinks. Despite having various bars and snack stops around SeaWorld Orlando, there weren't any standout items on the menus like you might find in Disney or Universal. If you're looking for an evening of snacking and sipping while you explore, Howl-O-Scream might not be your top contender.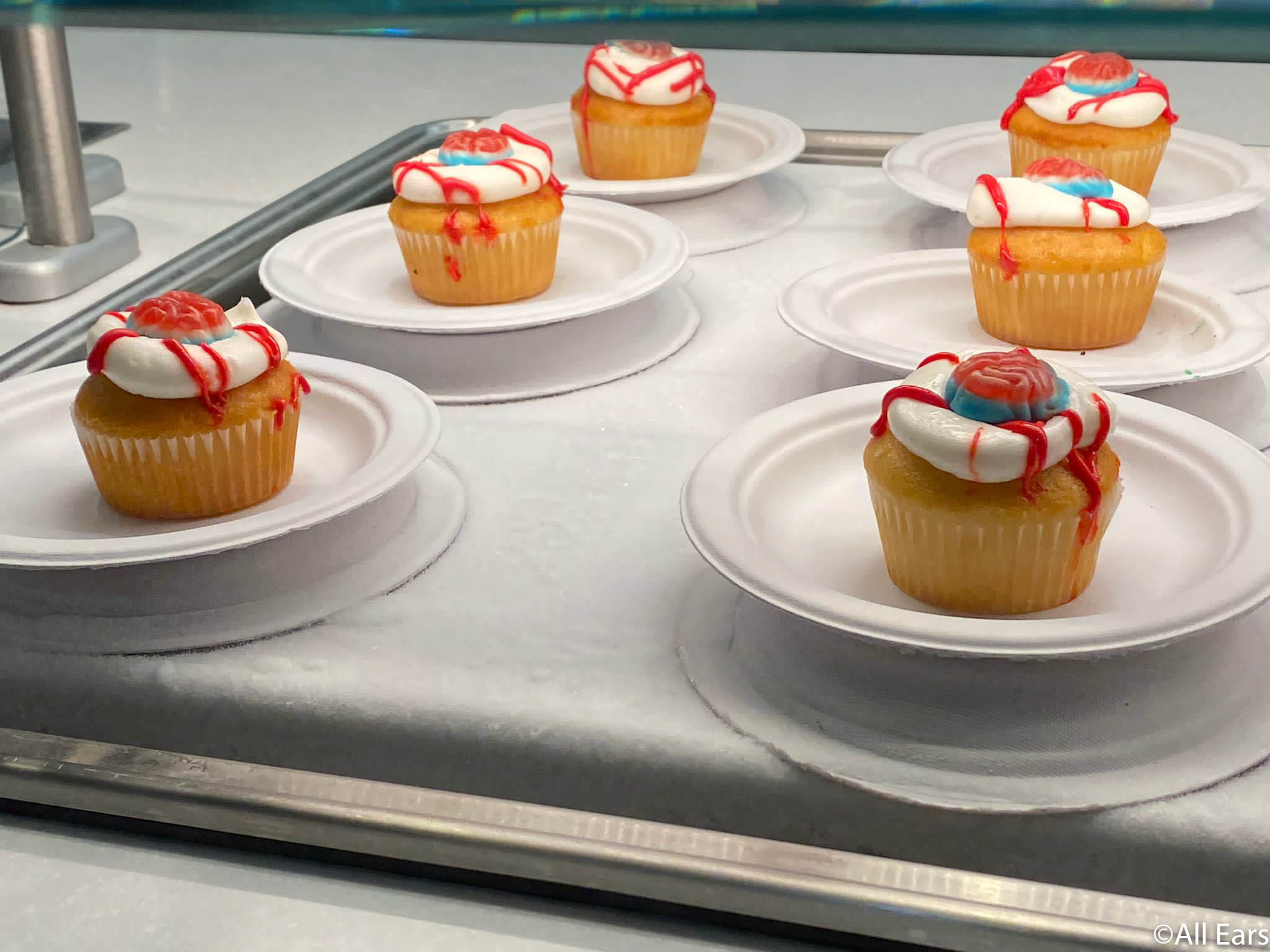 And, last but certainly not least, that brings us to our final party of the Halloween season!
Universal Orlando's Halloween Horror Nights
Perhaps the biggest event out of the three, Universal Orlando is celebrating the 30th anniversary of Halloween Horror Nights this year! The commemorative festivities will run through October 31st with a schedule of 6:30PM until 1AM in September and 6:30PM until 2AM in October. Even though Universal's ticket prices for Halloween Horror Nights start at $70.99 for a single night, there are SO many options depending on how long you're visiting, how many nights you'd like to go, and even whether you'd like a more exclusive tour of the event.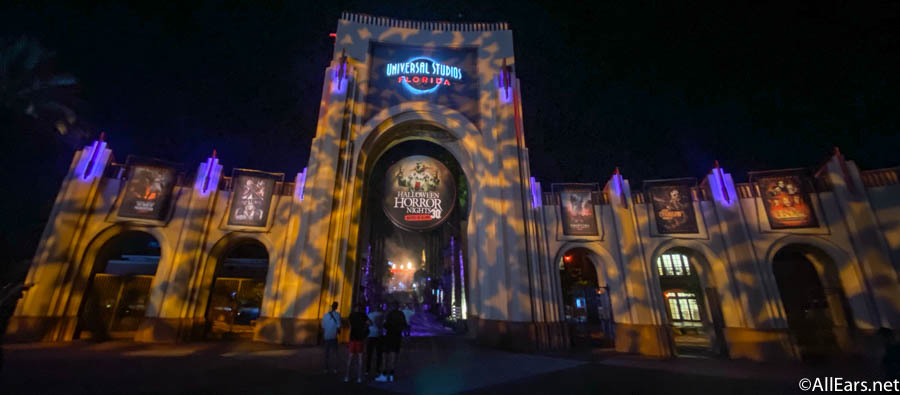 You should go to Halloween Horror Nights if…
You're ready to have your socks scared off. The houses and scare zones at Halloween Horror Nights this year are NO joke for the 30th anniversary. Universal packs all the scares with intense stories, iconic characters, and lots and lots of blood. Since this is an event targeted more towards adults, Universal doesn't really hold back when it comes to the scare level. And, sometimes, that's the best part!
You want to experience world-renowned Halloween entertainment. The scare actors around the parks are trained SO well that you fully become immersed in the world of Halloween Horror Nights during your evening. Plus, Universal's two shows are crafted to be a break from the more terrifying parts of the event. Marathon of Mayhem: Carnage Factory is a water show on the lagoon that celebrates 30 years of Halloween Horror Nights, while Halloween Nightmare Fuel is more of a show-stopper with "nocturnal creatures, aerialists of the night and frightful fire performers" at the Fear Factor Stage.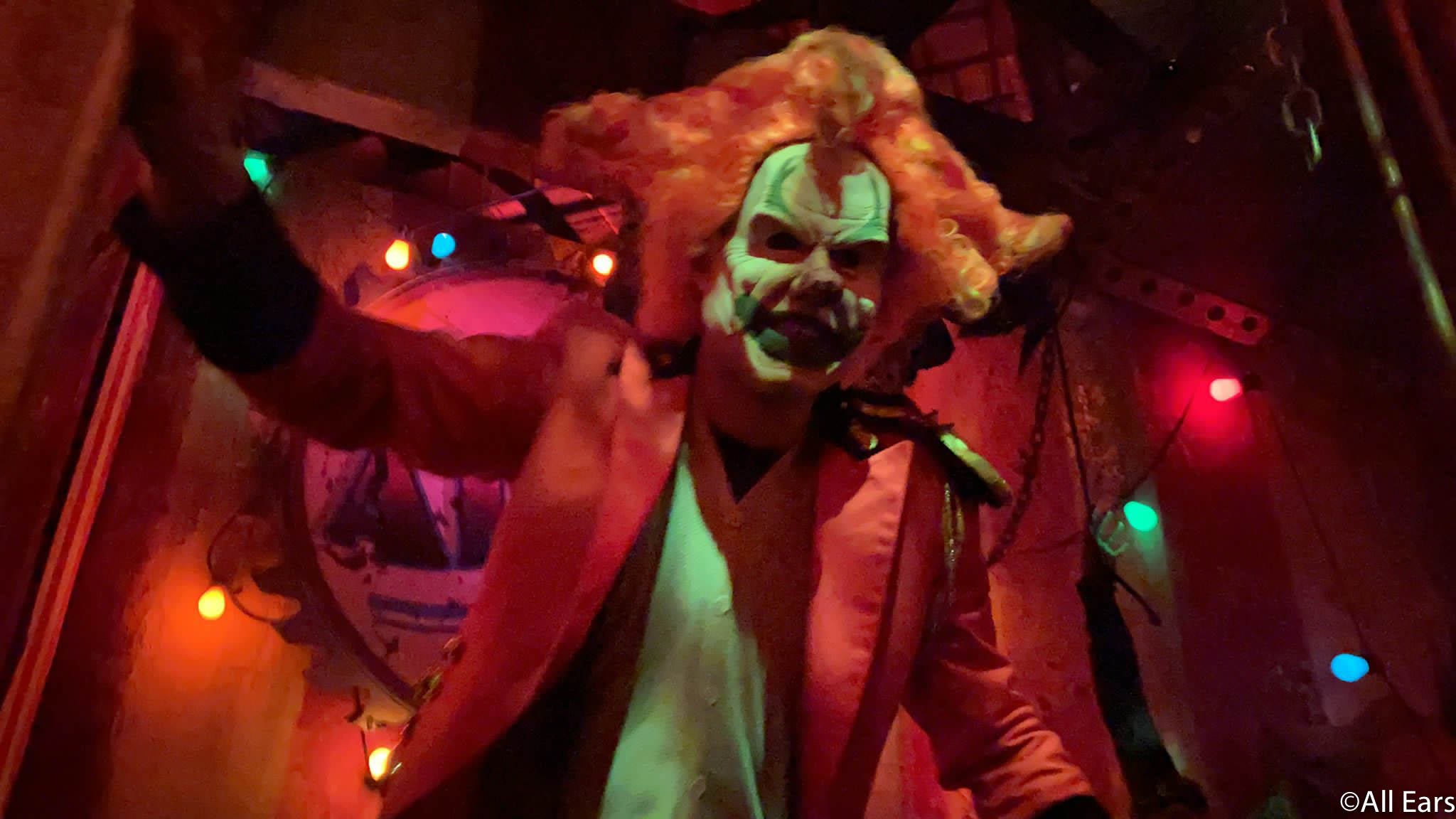 You're looking to eat and drink all night long. If you thought Universal Orlando was only going to go all out on its houses and scare zones this year, think again! Halloween Horror Nights is stocked full of food booths that are themed after the icons, stories, and more featured throughout the park! That means you can find snacks and sips inspired by Jack the Clown himself or the new The Haunting of Hill House feature. Oh, and we can't forget the return of Pizza Fries and Twisted Taters, of course!
You'd love to visit the Wizarding World of Harry Potter with little to no crowds. Multiple rides operate during Halloween Horror Nights with less wait times than you'd see during the day. However, it truly is something special to see Diagon Alley on the more quiet side during the evening at Universal Studios Florida. So, even if you don't experience all the houses, a visit to the Wizarding World of Harry Potter with WAY less people might be make Halloween Horror Nights worth it for you!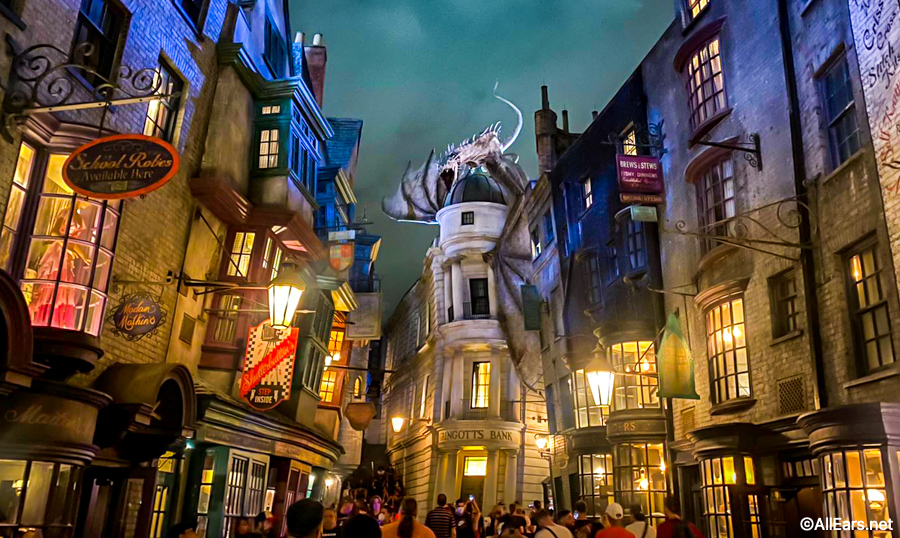 You shouldn't go to Halloween Horror Nights if…
You're visiting with kids. Universal explicitly states that kids aged 13 and older should be the ones to visit Halloween Horror Nights. And, honestly, we have to agree. Each year's event amps the terror, making it unsuitable for younger party members. We recommend taking a trip to Universal Orlando for Halloween Horror Nights as an "adults only" getaway, because you might even get scared too!
You don't like being scared. It might seem pretty silly to state this, but some guests don't realize HOW scary Halloween Horror Nights can get. If you really don't like being scared, it's pretty much a guarantee that you'll experience a jump scare or something more intense at one point or another. So, you might want to sit Universal's event out, if that personally doesn't sound like a great time to you!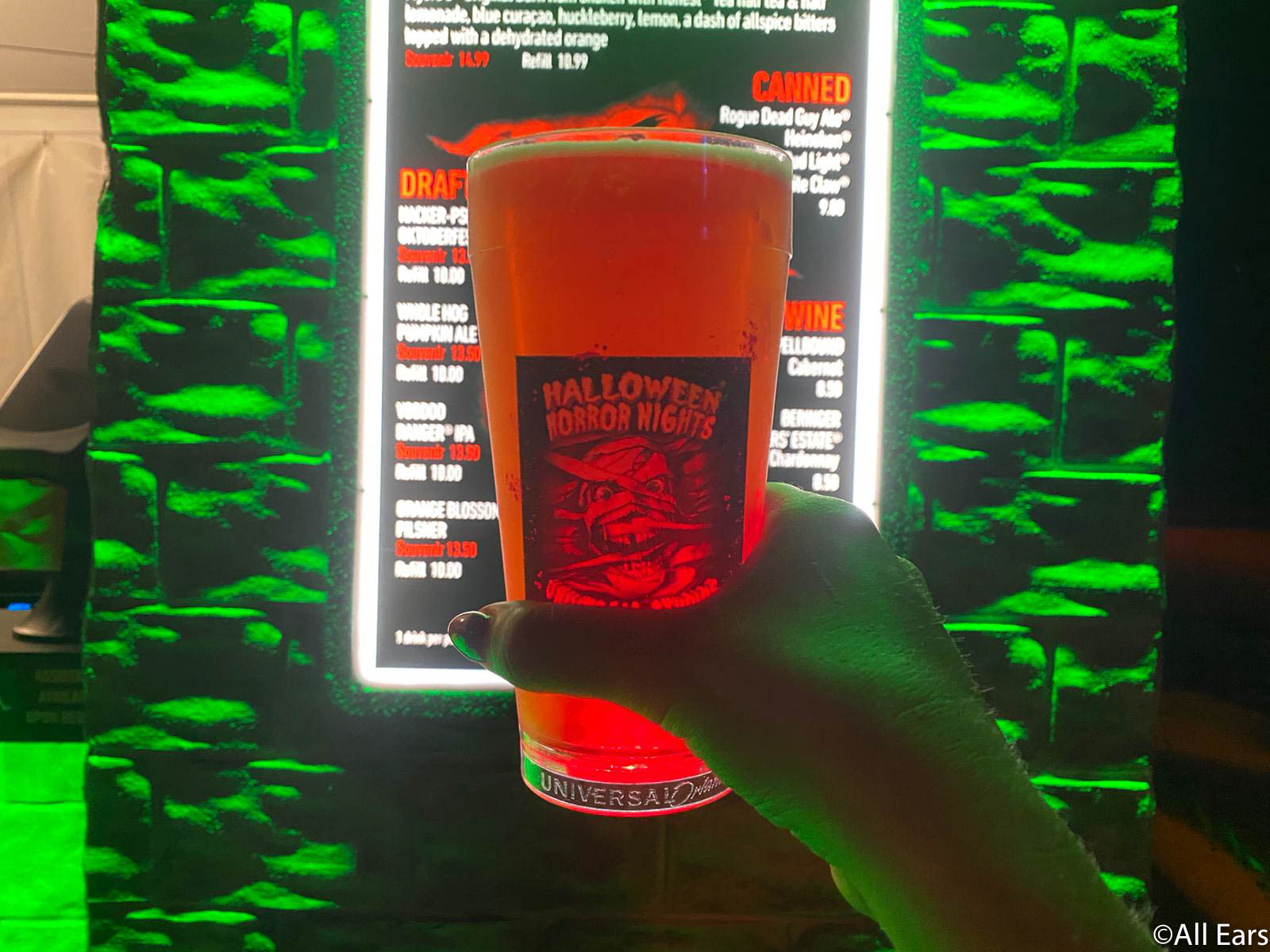 You have issues with darkness, claustrophobia, strobe lights, fog, loud noises, or gore. Universal does clarify this information on its website, but we saw all of these used during Halloween Horror Nights 30. The event specifically works to pull from people's fears in order to create an environment that is purposely terrifying. However, a few of these added features may not be safe for certain people or conditions. We recommend reading in depth about the event and speaking with Universal Team Members for more information if any of these are a concern to you.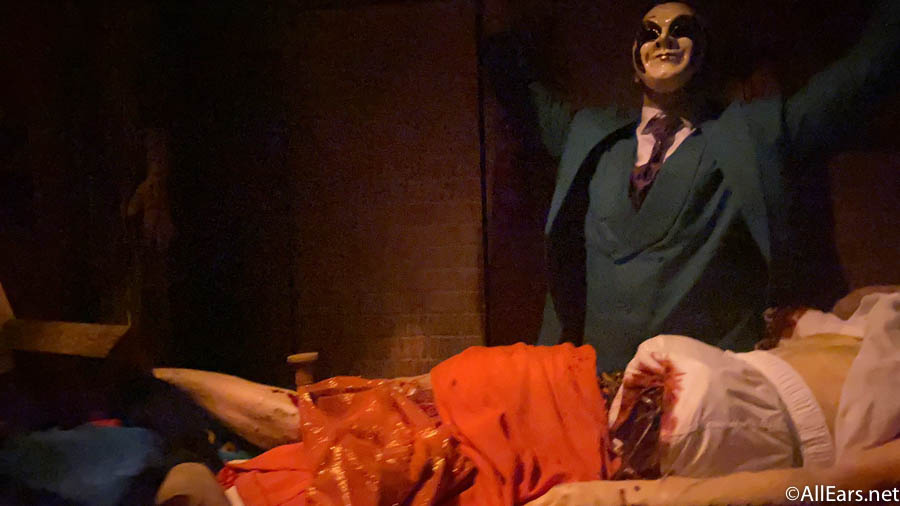 Even if there are pros and cons to each event at the Florida theme parks this year, we hope that we've helped you figure out which Halloween party best suits your needs! And, you can stay tuned with AllEars for the latest Halloween entertainment and news coming soon!
What Halloween events have you been to so far this year? Let us know in the comments below!
Disclosure: We were by Universal and SeaWorld to attend media previews of their Halloween events. This did not affect our reporting of the event — our opinions are our own