It's finally time to celebrate the spookiest time of the year in Disney World! As Halloween has crept up into the parks recently, now we're heading to the very first BOO Bash of the season!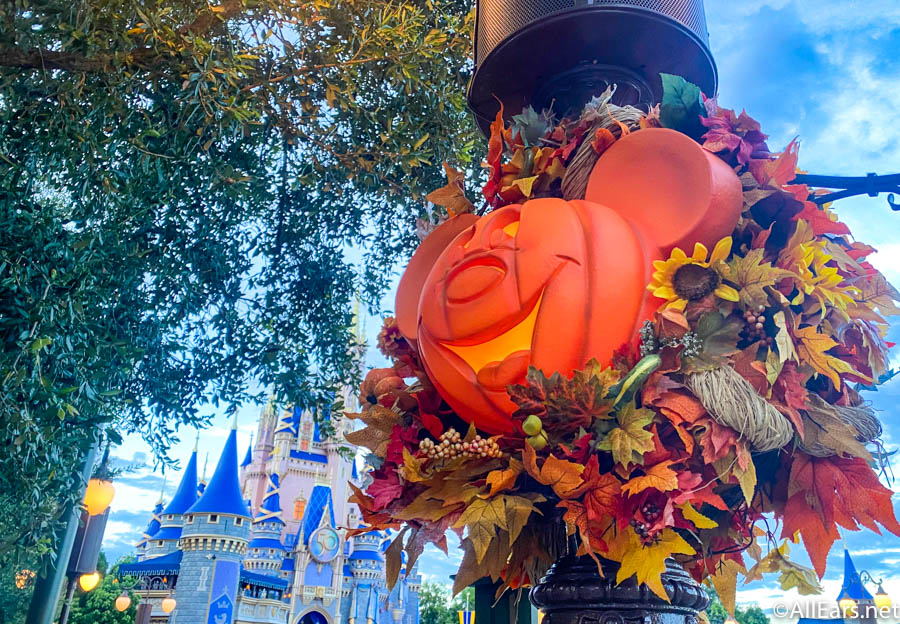 While we're already having a blast seeing everyone's costumes and exploring the Magic Kingdom, we're giving you a full look at all the entertainment you can find at Disney World's Halloween Party!
Cavalcades
We might not be seeing the Boo to You Parade this year, but there are a LOT of cavalcades making their way through the Magic Kingdom still! You'll be able to find 4 different cavalcades throughout the evening for your entertainment.
Mickey's Happy Halloween Cavalcade
Mickey and his best pals are dressed in their best costumes during the Mickey's Happy Halloween Cavalcade at 9:55 PM and 11:25 PM!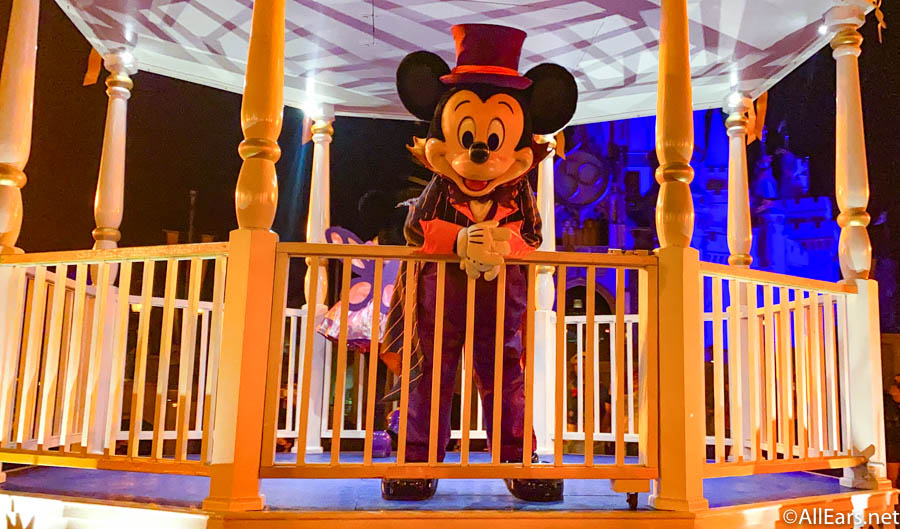 The cavalcade coming through at 9:55 will start in Frontierland and make a loop in front of Cinderella Castle, then follow the same path back to exit through Frontierland.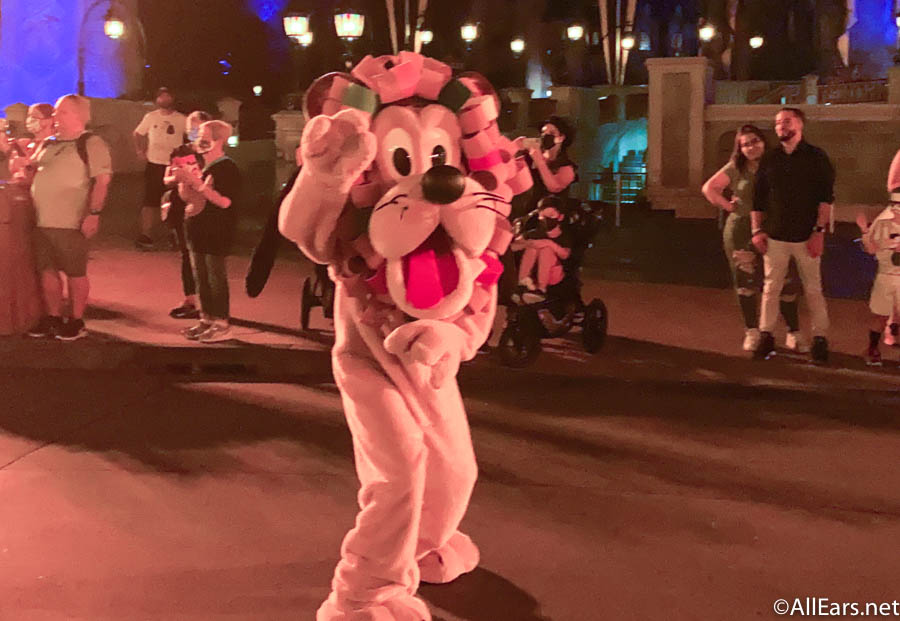 The cavalcade at 11:25 will again start in Frontierland, but it will then go all the way down Main Street, U.S.A. and exit over there!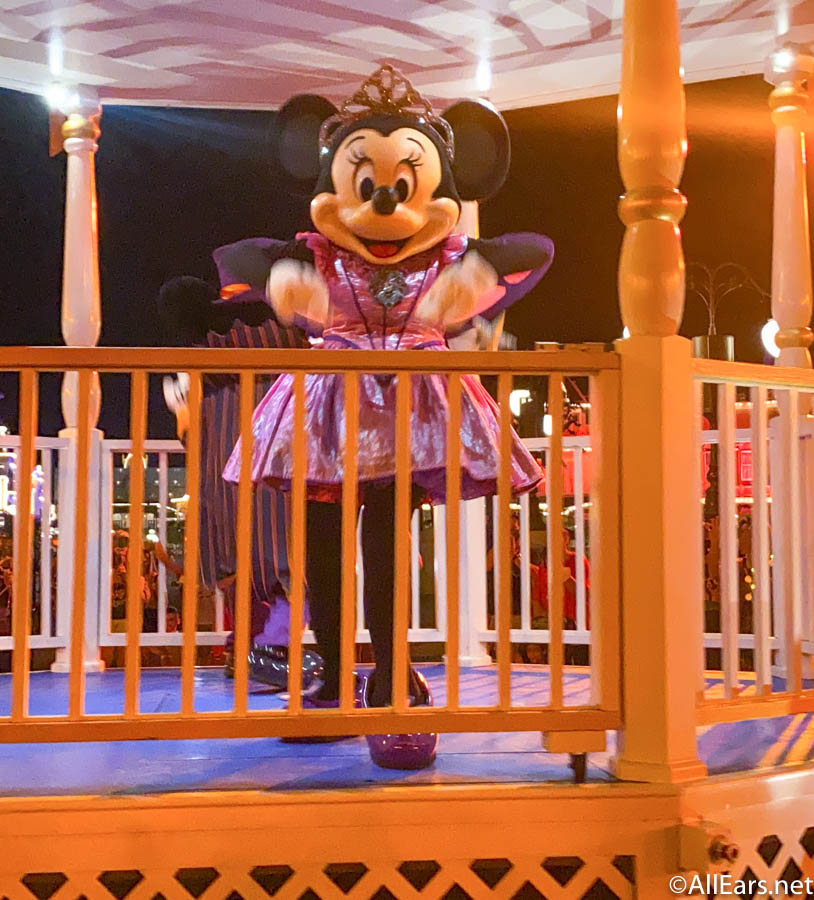 Who else is ready to jam out to "Boo to You?!"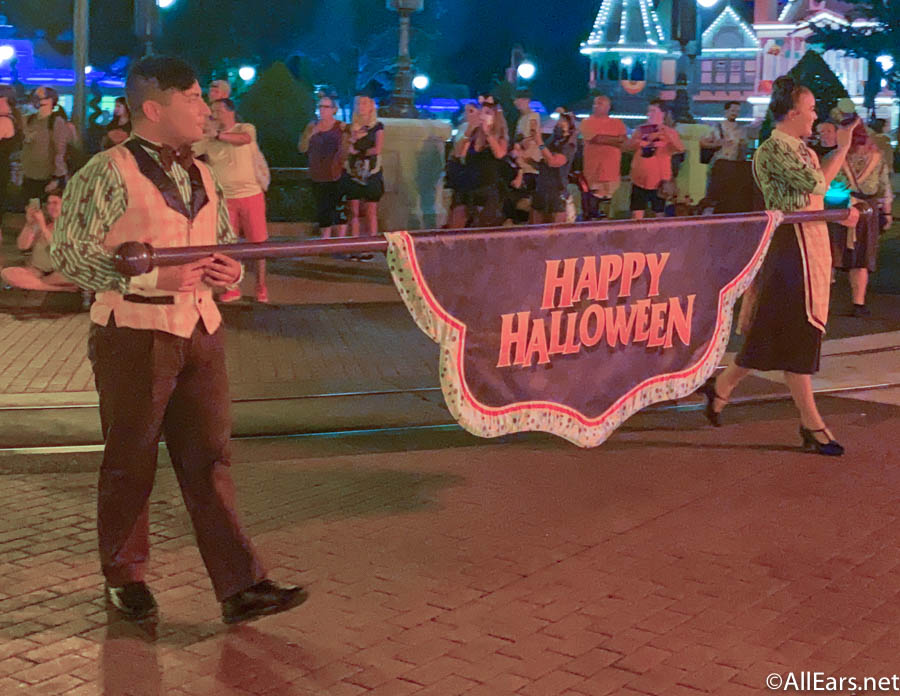 Disney Villains Halloween Cavalcade
It wouldn't be Halloween without a wicked good time, now would it? And, you can see the biggest baddies take over the park during the Disney Villains Halloween Cavalcade at 10:30 PM and 11:45 PM. All sorts of villains are out to play like Jafar, Dr. Facilier…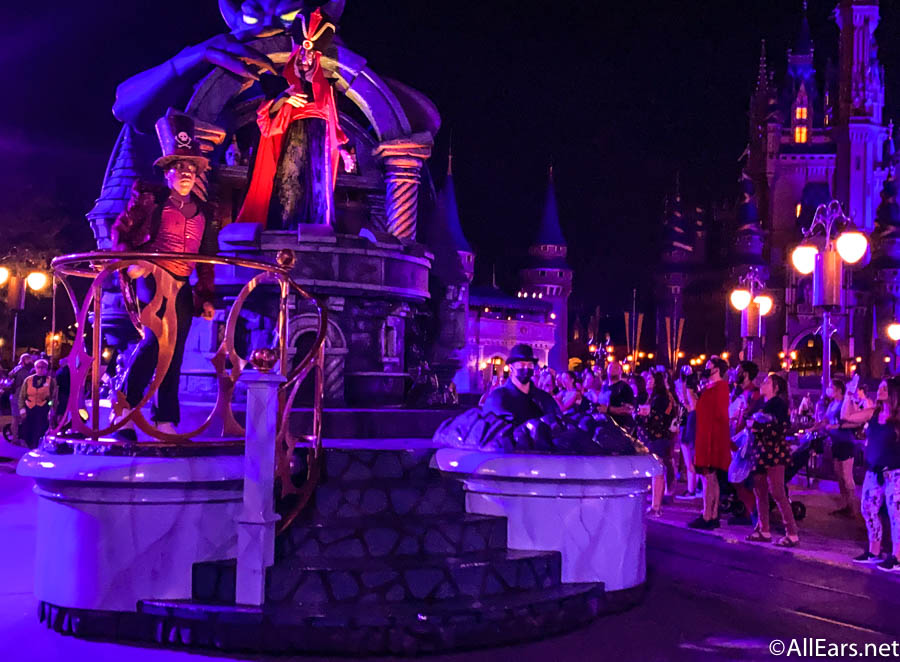 …the Evil Queen…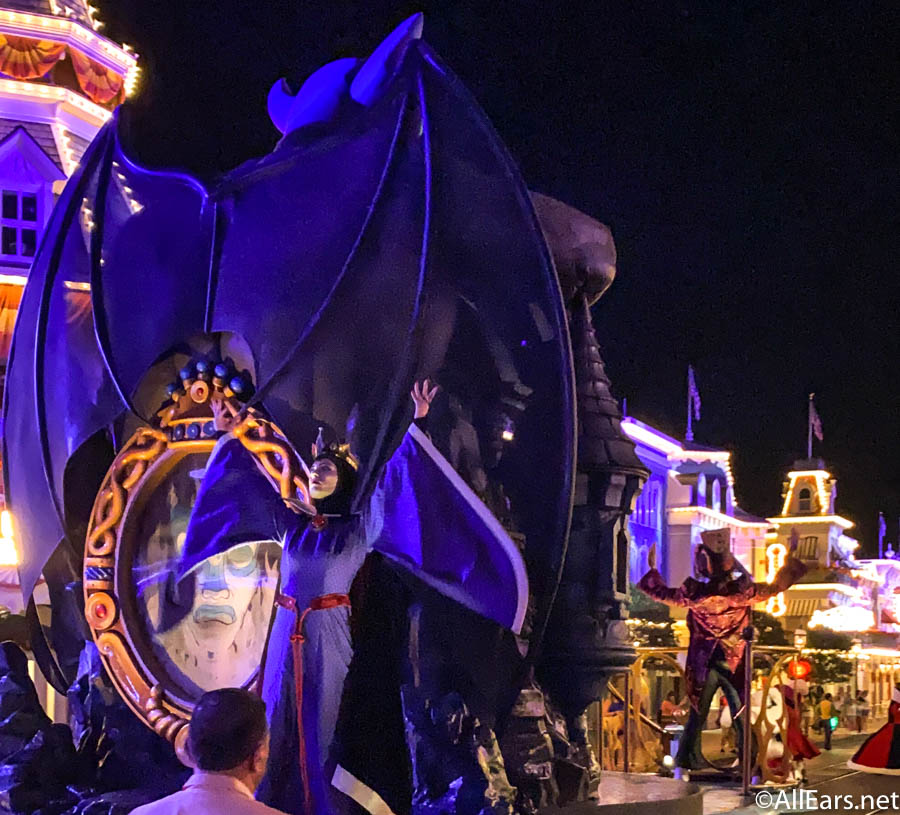 …Queen of Hearts, Captain Hook…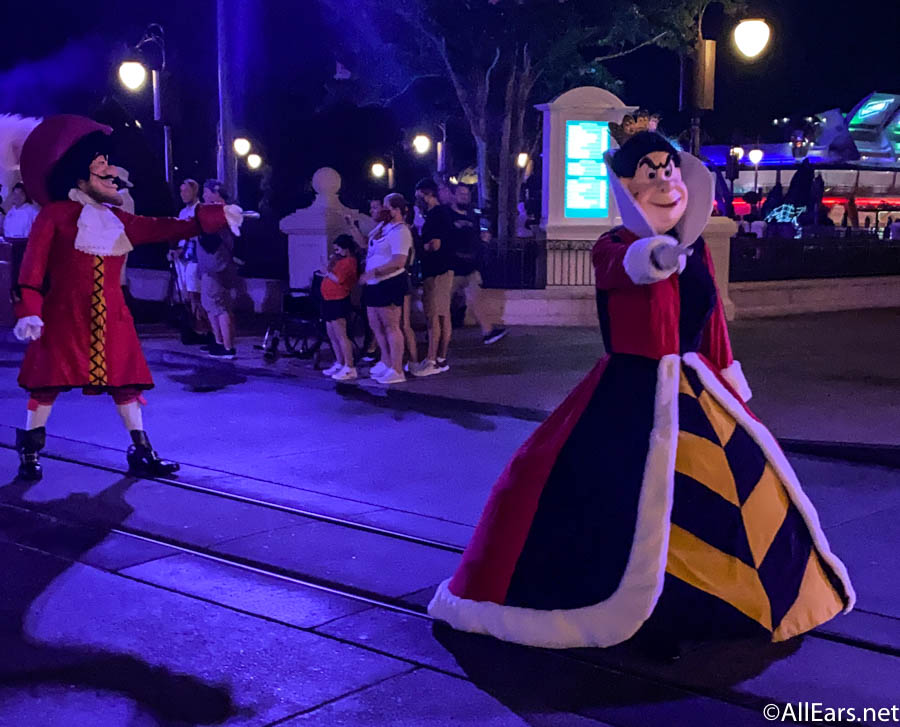 …Cruella, and the Bowler Hat Guy!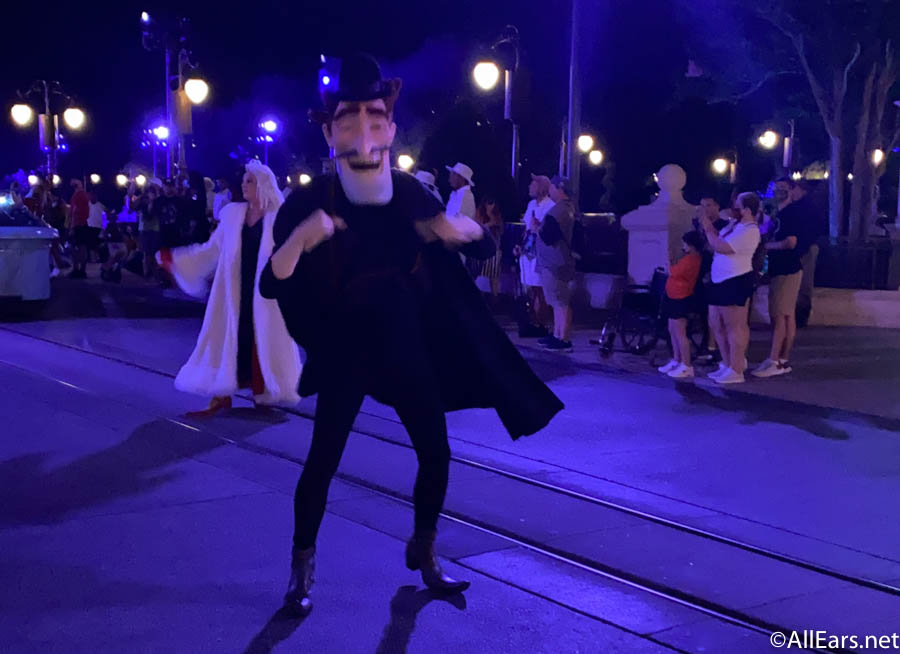 Jack's Nightmare Cavalcade
The residents from Halloween Town are here to celebrate the BOO Bash during Jack's Nightmare Cavalcade at 10:40 PM and 11:55 PM.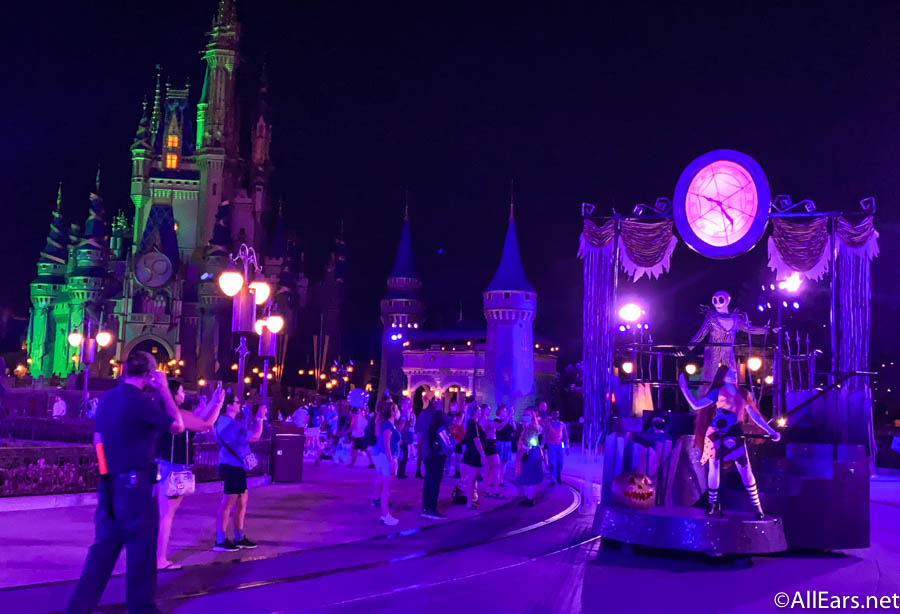 Jack and Sally are greeting guests from near and far…
…as Oogie Boogie beckoned everyone to watch the cavalcade!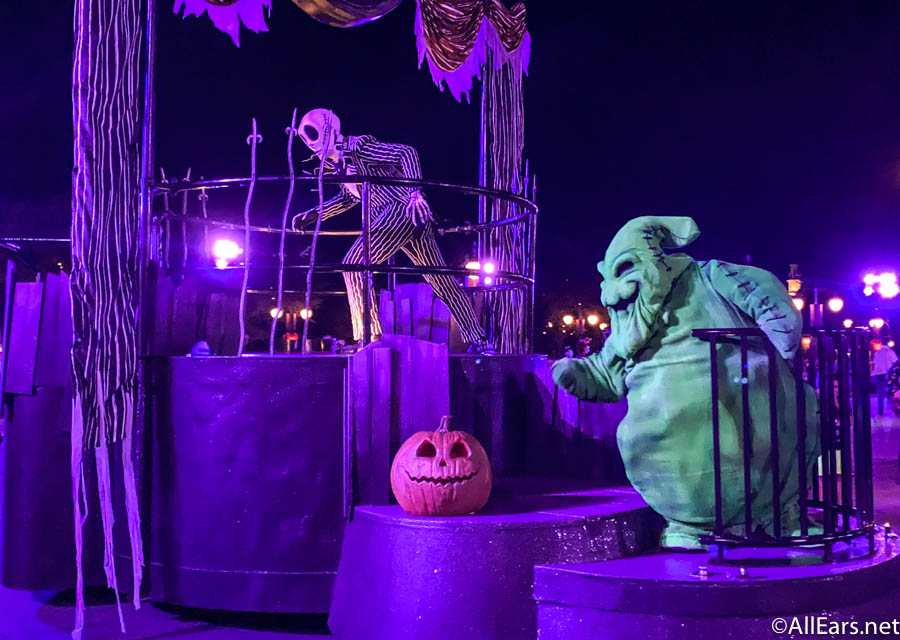 Maleficent's Fiery Prowl
We know you've been missing that giant fire-breathing Maleficent dragon from the Festival of Fantasy Parade. And guess what? You'll actually be able to see her during Maleficent's Fiery Prowl at 10:50 PM and 12:05 AM.
When the lights went out, her sinister eyes were glaring into the audience…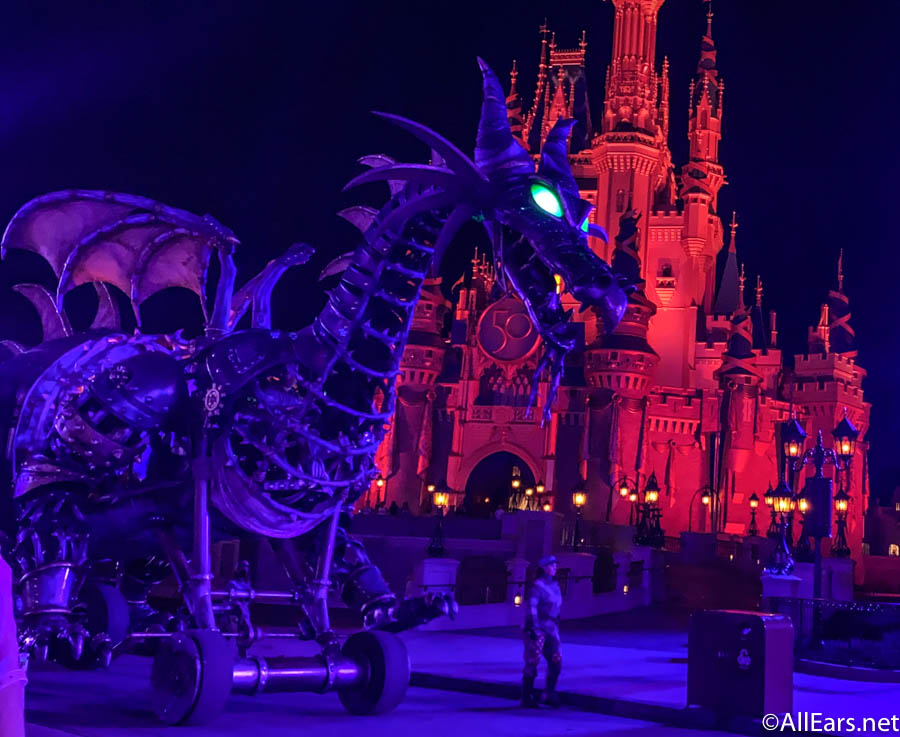 …while her subjects followed behind her, looking like the twisted vines and thorns Maleficent puts around Aurora's castle!
Musical Guests
You can also dance it out all night during the DJ Dance Party over in Tomorrowland from 9:30 PM to 12:30 AM!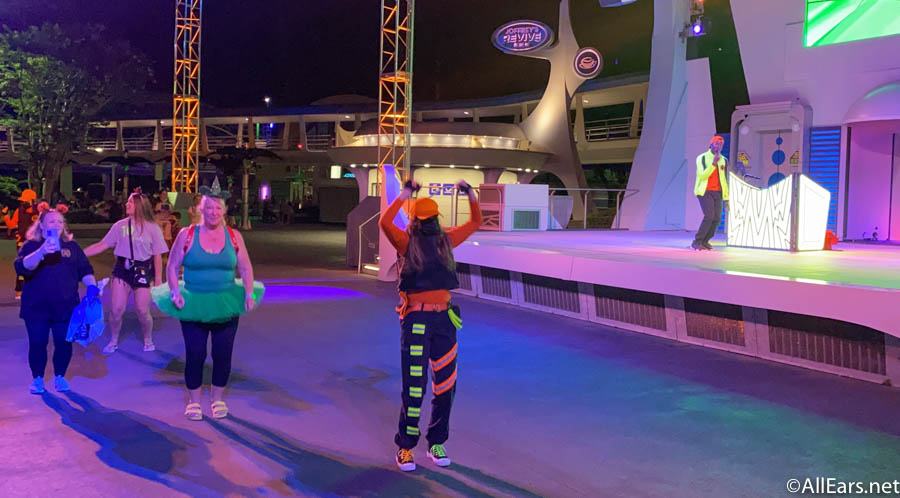 Who's joining us for a dance-off?!
Character Interactions
We know you're ready to hurryyyy baaack to the Haunted Mansion during BOO Bash. As you wait in line, you'll be able to see Miss Carlotta sitting out front once again, talking to guests.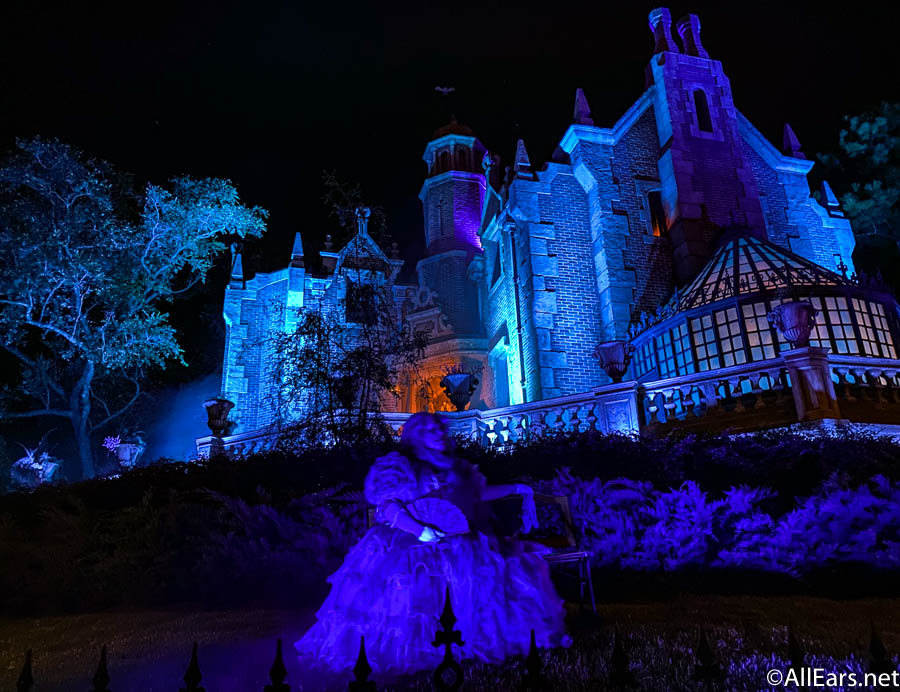 Other characters are also greeting everyone, like Pirate Goofy over near the Pirates of the Caribbean…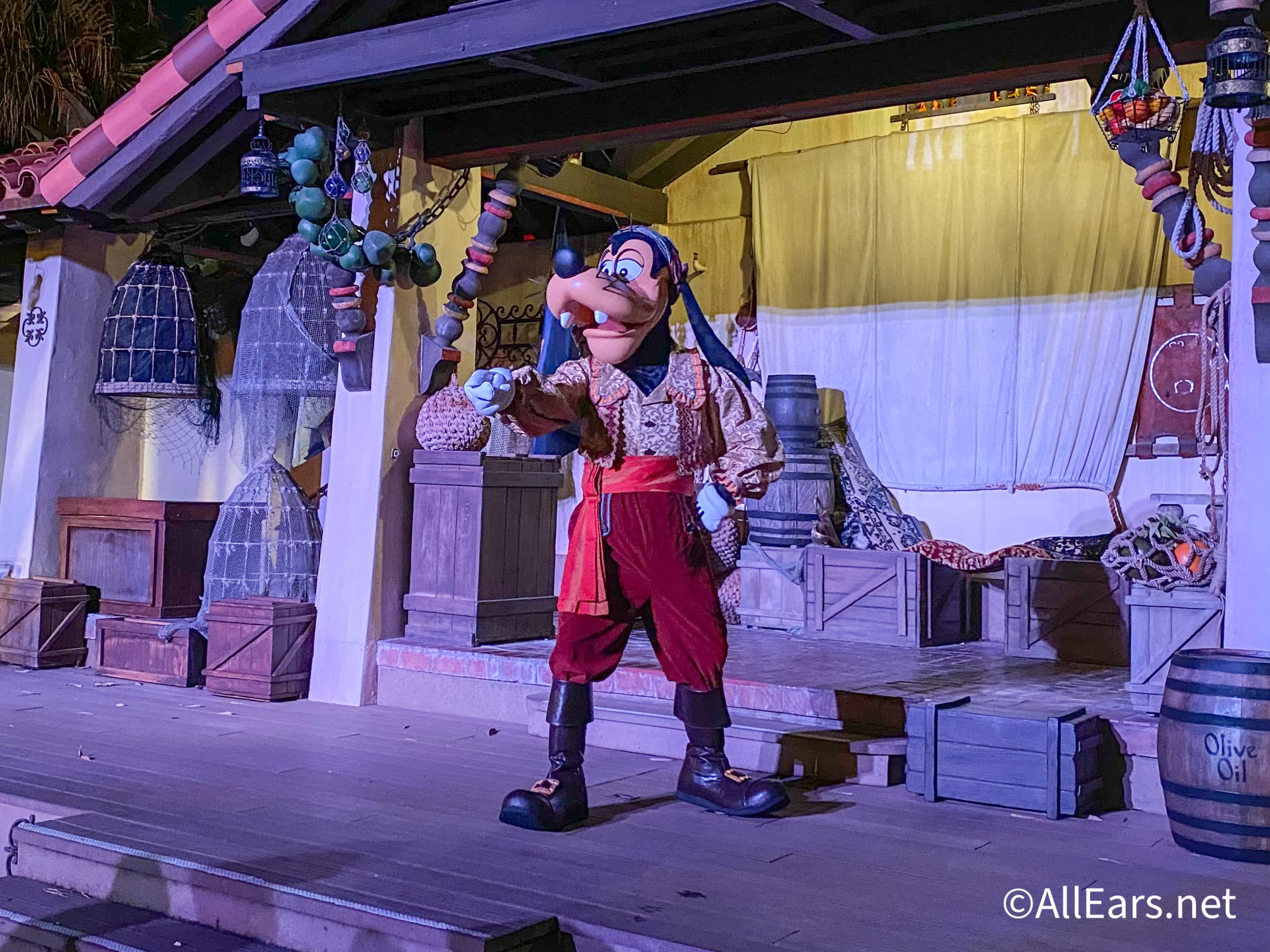 …Winnie the Pooh and his pals at the Crystal Palace…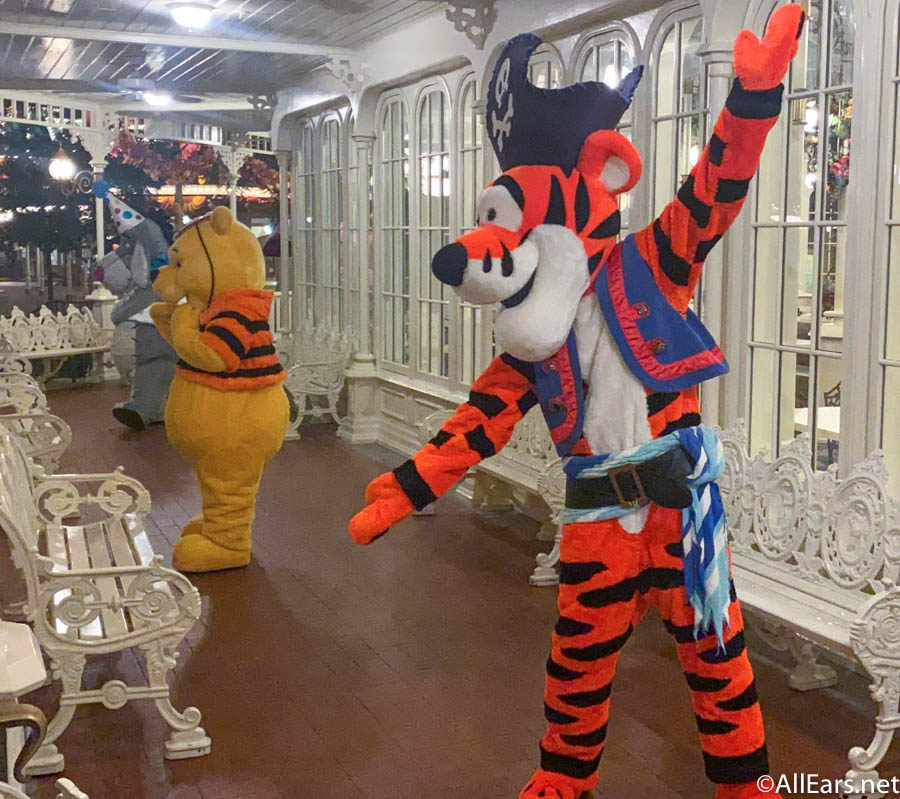 …Gideon and Honest John at the Pinocchio Village Haus…!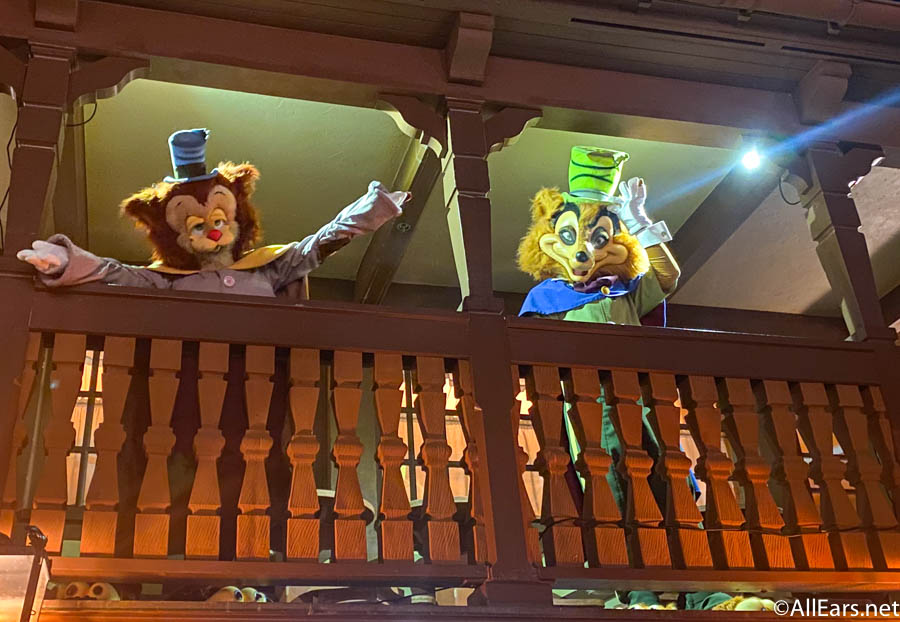 …Chip 'n Dale over at the Frontierland balcony!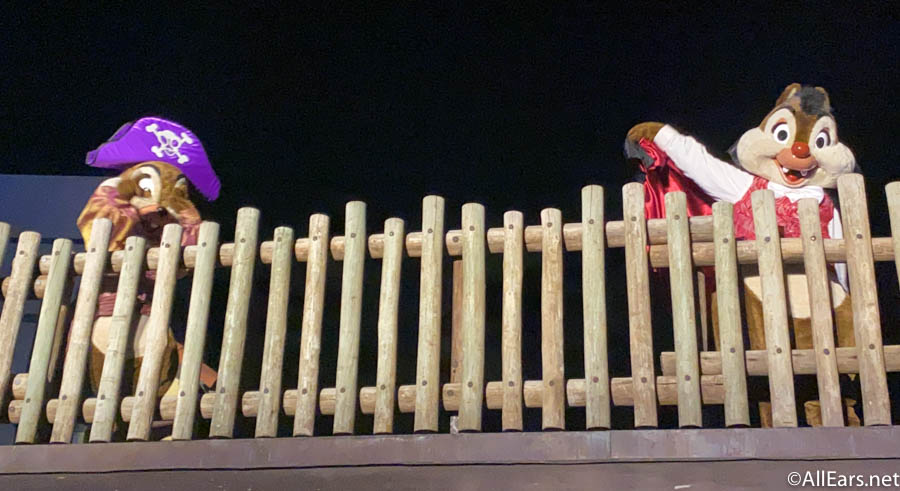 Also making an appearance on the Frontierland balcony? The Cadaver Dans!
Ending BOO Bash the best way possible — a performance by the Cadaver Dans! pic.twitter.com/3gtAgKkal7

— AllEars.Net (@AllEarsNet) August 11, 2021
Projections
As we waltzed through the park, spooky projections and decorations transformed the Magic Kingdom into a frightfully fun atmosphere!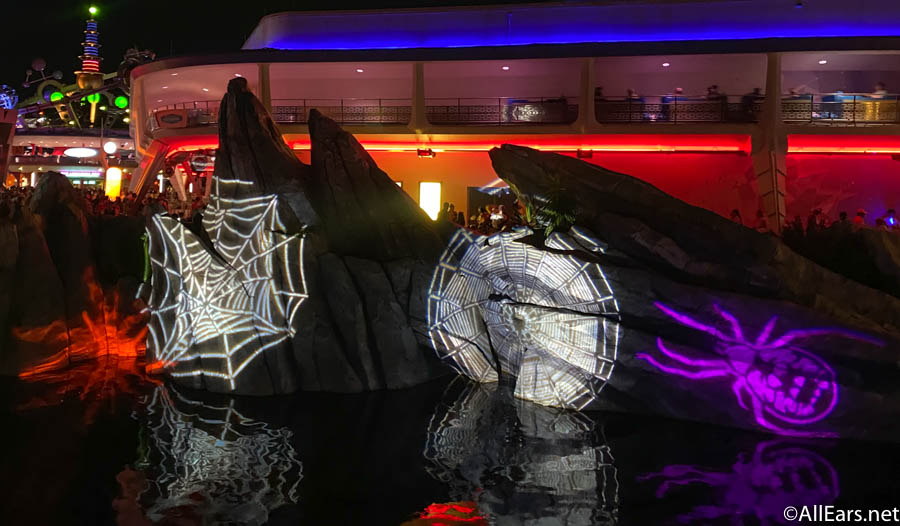 Spooky, right?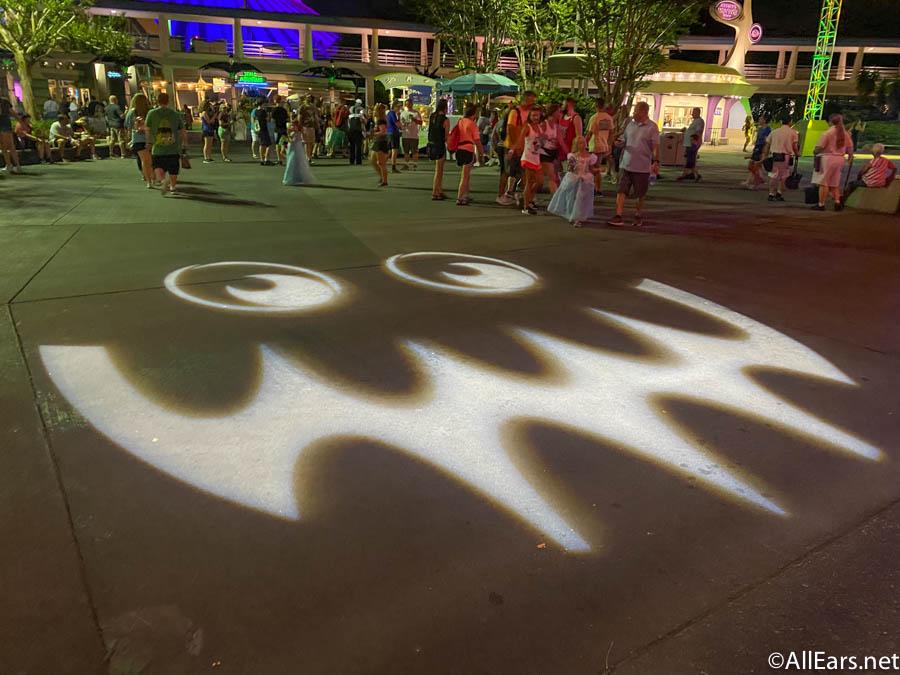 Trick-or-Treating
Similar to years past, guests are able to trick-or-treat as they make their way around the Magic Kingdom throughout the evening! Complimentary treat bags are given out to guests with Disney's new film Encanto on one side…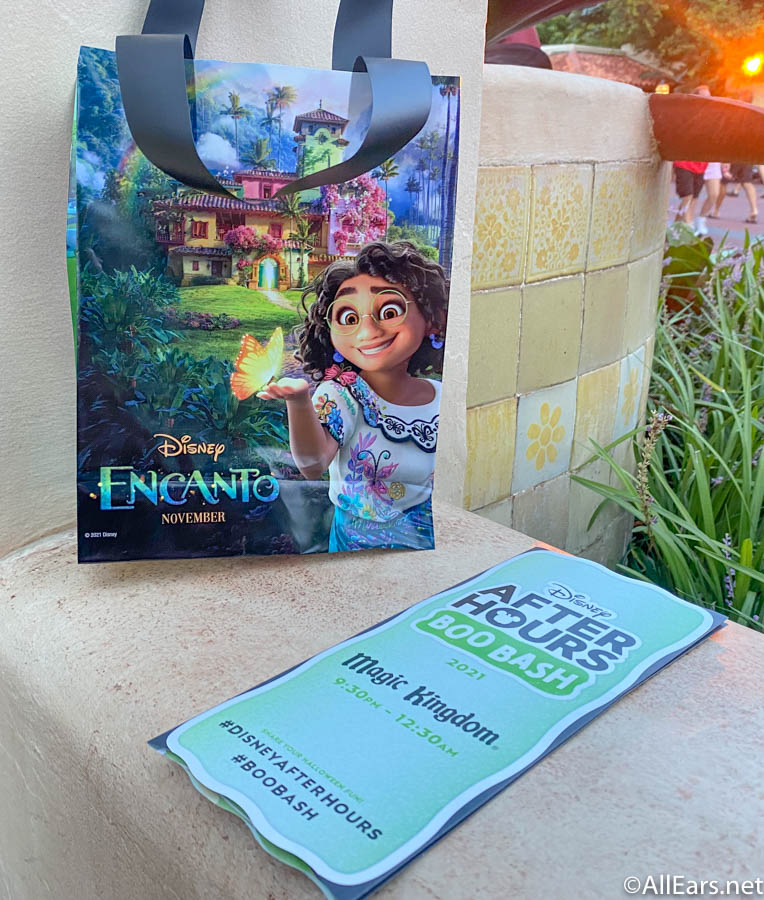 …and the Muppets Haunted Mansion on the other!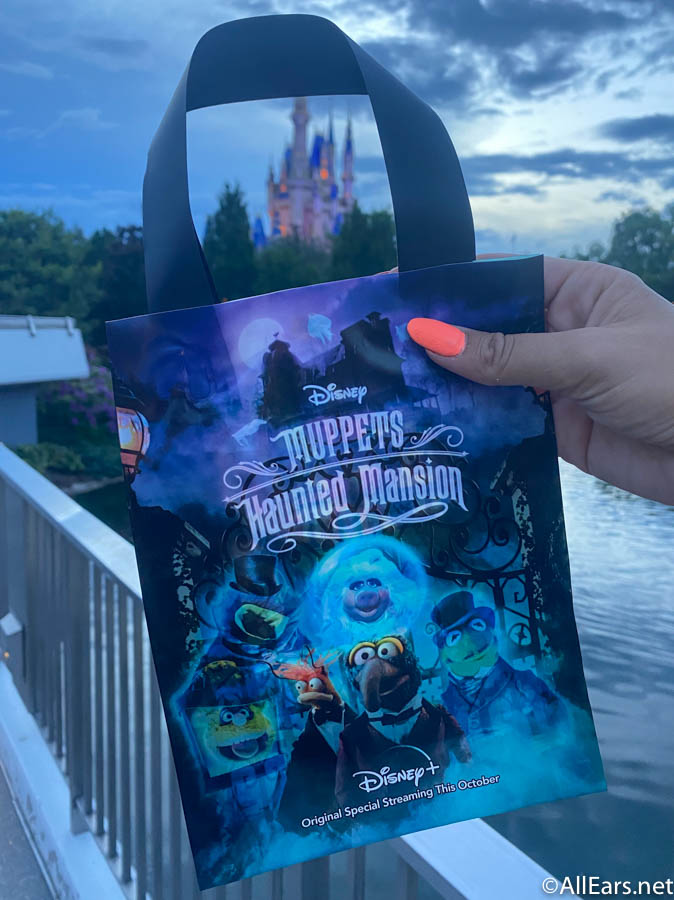 Each of the lands have at least one treat station, where guests can stop by for a bag full of goodies…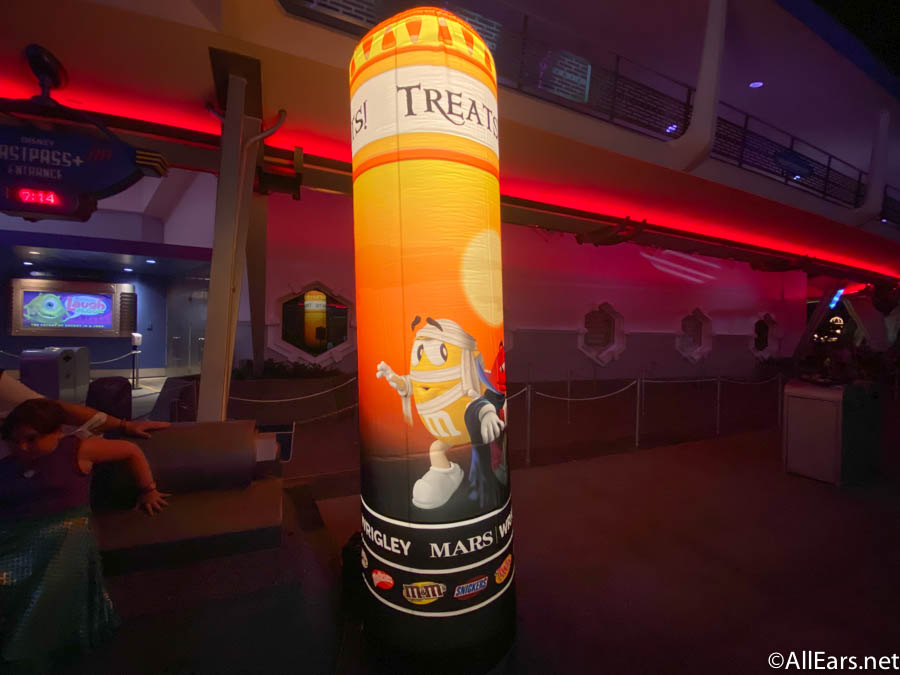 …while the Liberty Square also has an Allergy-Friendly treat station as well!
Everyone is able to choose from various gummies, chocolates, caramels, and more that will fit in various dietary restrictions.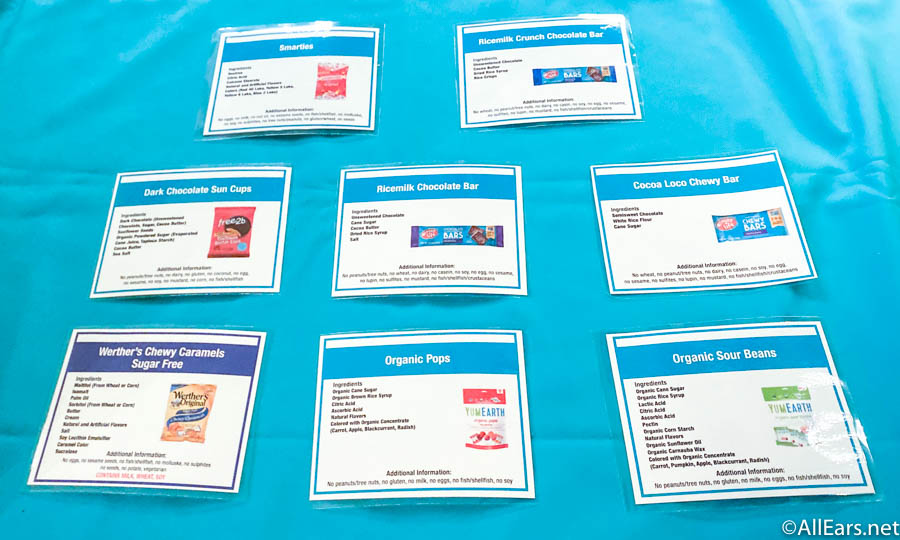 The BOO Bash might have been different this year, but we still had a blast! And, you can keep up with us throughout the evening to see everything else we find during the After Hours event. Stay tuned with All Ears for the latest Disney entertainment and news!
Will you be going to the BOO Bash this year? Let us know in the comments below!