Disney World has officially kicked off the Halloween season with the first night of the Disney After Hours BOO Bash!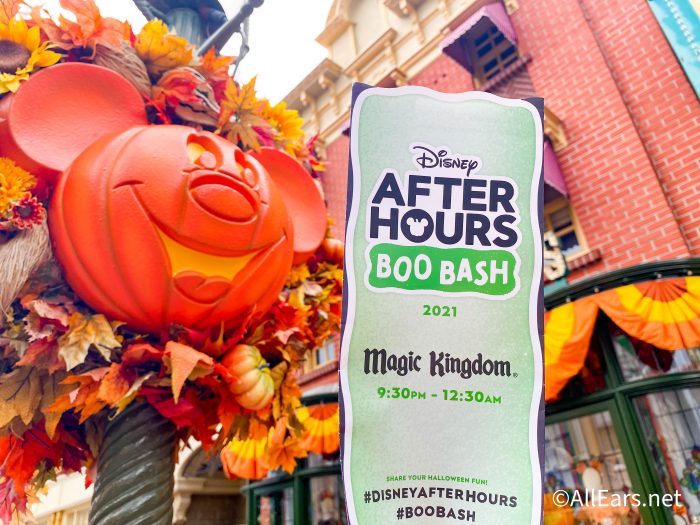 We were there to check out all the offerings, and we shared details on crowds, wait times, food, entertainment, and so much more! But now that the first party is over, it's time to sit down and compare this year's event with the one we usually get — Mickey's Not-So-Scary Halloween Party.
Before we begin, we should note that these two Halloween-themed events are fundamentally DIFFERENT. The BOO Bash is marketed specifically as an After Hours event and not a holiday party like Not-So-Scary or Mickey's Very Merry Christmas Party. So, if you're going to the BOO Bash and expecting it to be the same as the parties you've been to in the past…you'll likely be disappointed.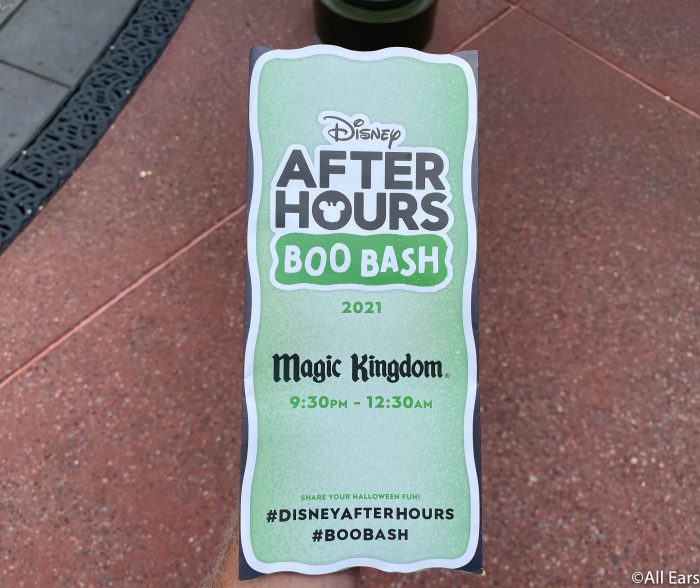 The intention here isn't to choose which one is better but to simply share the differences between the two so that you know whether or not you should visit this year's event. We want to help you form realistic expectations so that you can spend your money in the best way possible while at Disney World — whether that's visiting the BOO Bash or not.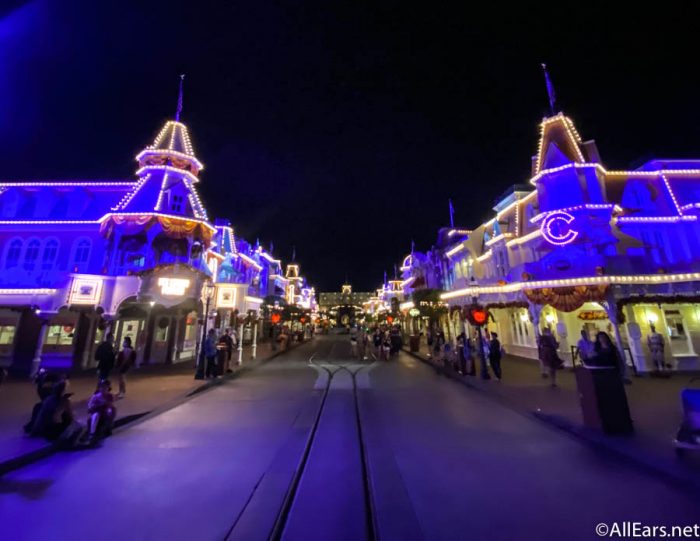 So, with that being said, let's dive right into the comparison!
After Hours vs. Holiday Party
Like we mentioned above, the After Hours event isn't the same as a holiday party. First of all, the ticket prices are higher than what you'd normally pay for Mickey's Not-So-Scary Halloween Party (MNSSHP). Tickets for BOO Bash start at $129 each on the cheapest nights and go up to $199 on the most expensive. MNSSHP tickets typically started at $79 and went up to $135.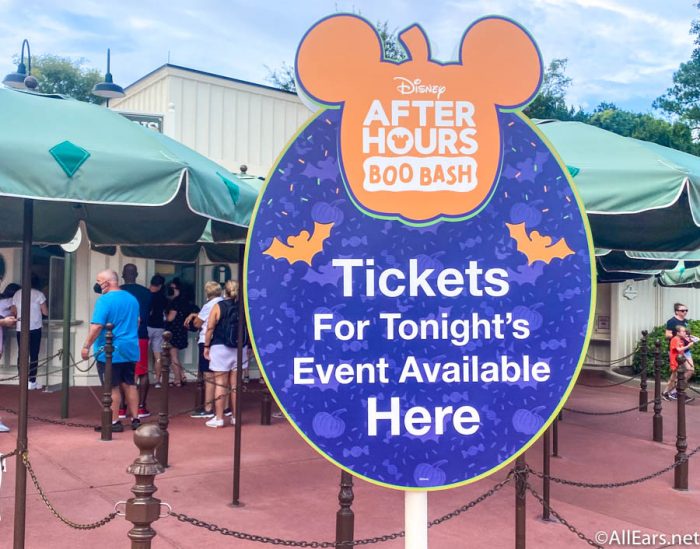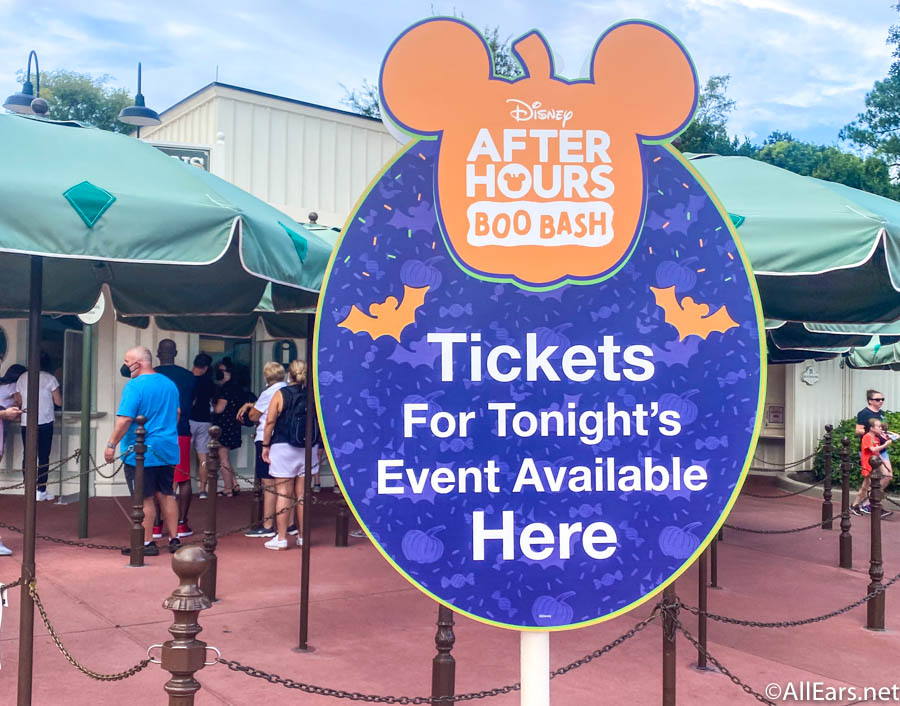 Why is it more expensive? Well, After Hours events are made to be more exclusive, allowing guests to experience lower crowd levels and incredibly short wait times for the rides. And honestly, it worked! The event was much less crowded than past Halloween parties we've been to and we were able to walk straight onto several rides.
PHOTO
Also, since it's an After Hours event, it's held after the normal park hours. Whereas Magic Kingdom would close at 6PM to host the Halloween party, it stayed open until 9PM, and BOO Bash began shortly after at 9:30, lasting until 12:30AM.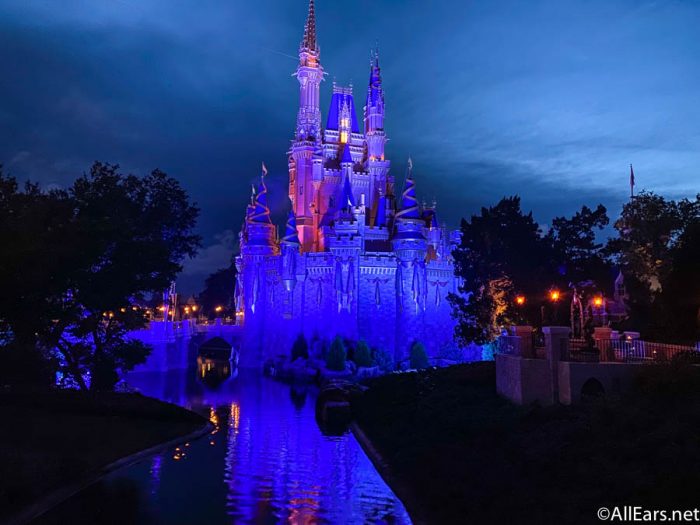 And on the subject of hours, guests were usually allowed into the park at 4PM for MNSSHP, with the actual party lasting from 7PM to midnight. BOO Bash guests can't enter without a day ticket until 7PM, giving them either 5 hours or 5.5 hours total to enjoy Magic Kingdom (depending on the event times for that evening).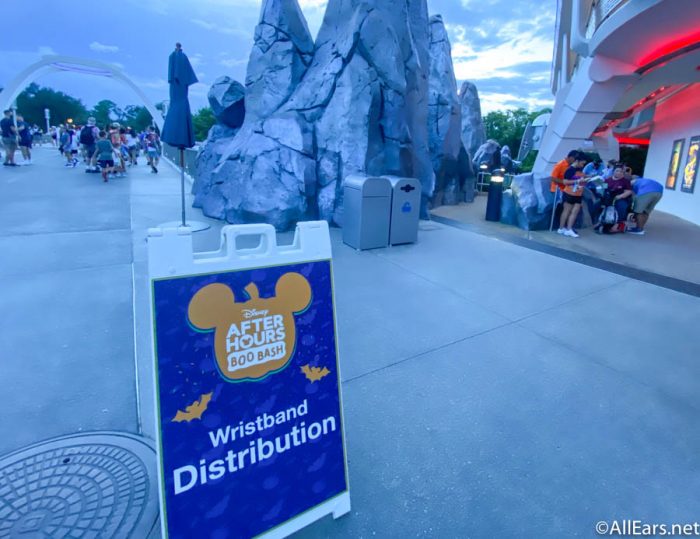 So with those technicalities out of the way, let's get into the offerings at BOO Bash!
Snacks and Treats
Just like MNSSHP, BOO Bash offers free trick-or-treating to guests throughout the night. At various locations around the park, you'll find an inflatable sign guiding you to where the candy is! Inside each spot, you can get treats like Skittles, Snickers, Twix, Milky Way, and more. You can continue to visit each location over and over again throughout the evening.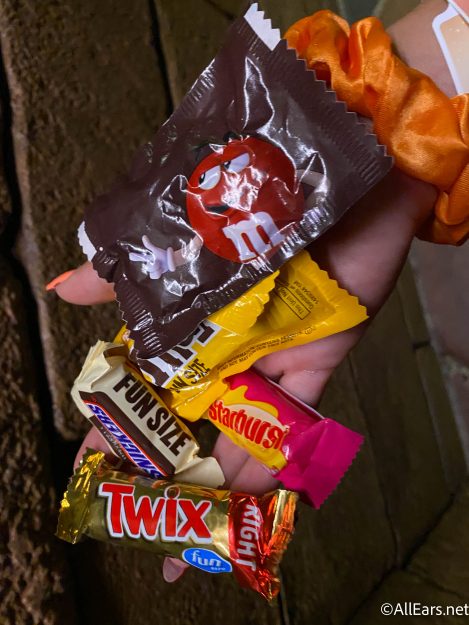 Also, the After Hours BOO Bash offers other free snacks to guests (that you couldn't get at Not-So-Scary!). At the various snack carts around the park, you can pick up free popcorn, ice cream novelties like Mickey Premium Bars, and select beverages. These are also unlimited throughout the evening, so you could really get your money's worth — just think how much those things cost during the day!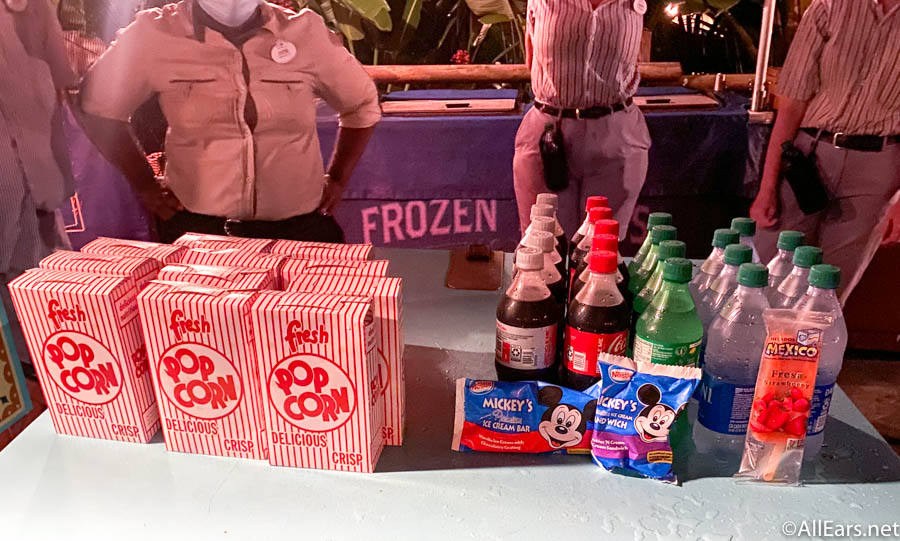 And like most hard-ticketed events have, there were some special treats available for purchase as well. You can try out drinks like the Prince John Sucker or the Five Dozen Eggs Slush or go for snacks like the Maleficent Churro and the Foolish Mortals Funnel Cake.
Basically, you're not going to go hungry during this event…but you may have a sugar rush at the end of the night!
Entertainment
Typically, Mickey's Not-So-Scary Halloween Party offers the Boo to You Parade along with a fireworks show each night. You'll also be able to catch performances like the Hocus Pocus Spelltacular on the castle stage and dance parties around the park.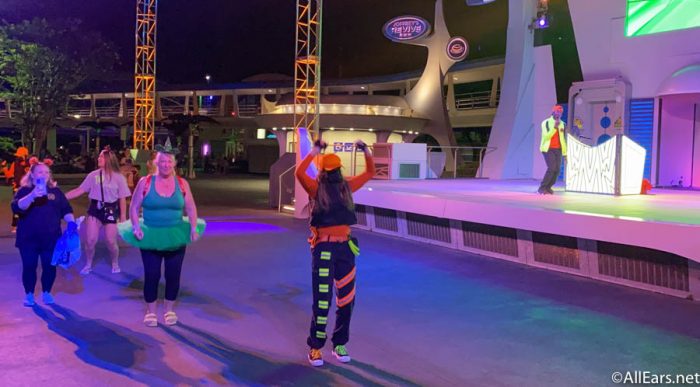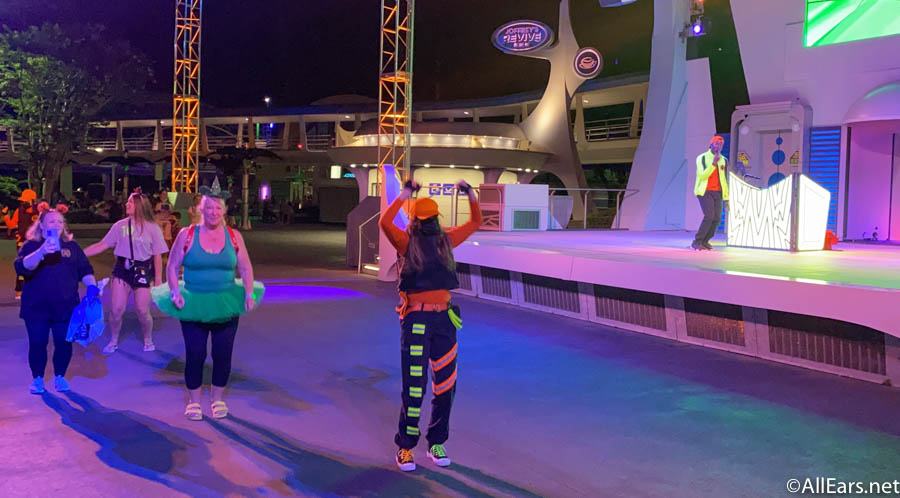 At the BOO Bash, entertainment options are a tad bit limited. The same cavalcades that came to Magic Kingdom during the day last year are back, with appearances from Mickey and friends, The Nightmare Before Christmas crew, and the Disney Villains. The dragon version of Maleficent also makes an appearance twice each night.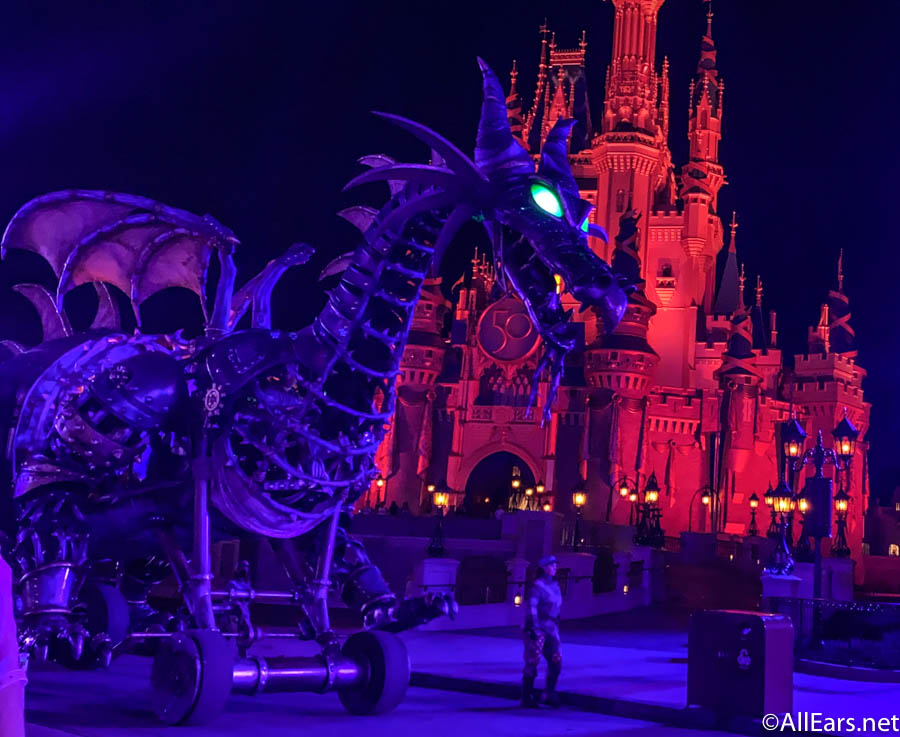 There are no Halloween fireworks, but guests who show up before the event begins may get a chance to see Happily Ever After or the upcoming show Disney Enchantment prior to park close.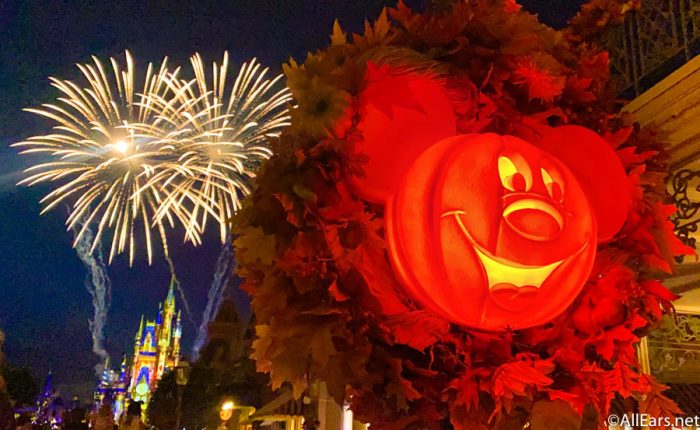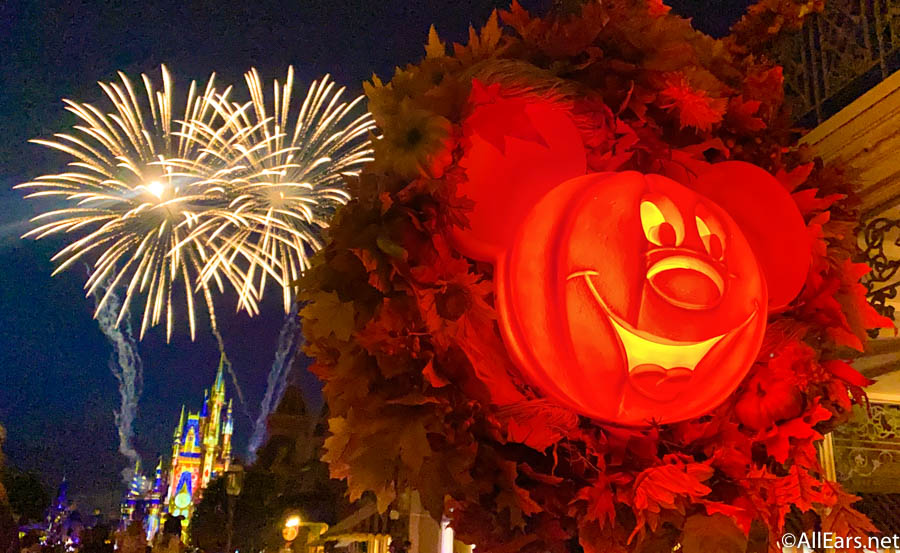 And for musical fun, you can check out the Dapper Dans (who have transformed into the Cadaver Dans) singing their spooky tunes or stop by this year's only dance party, located in Tomorrowland.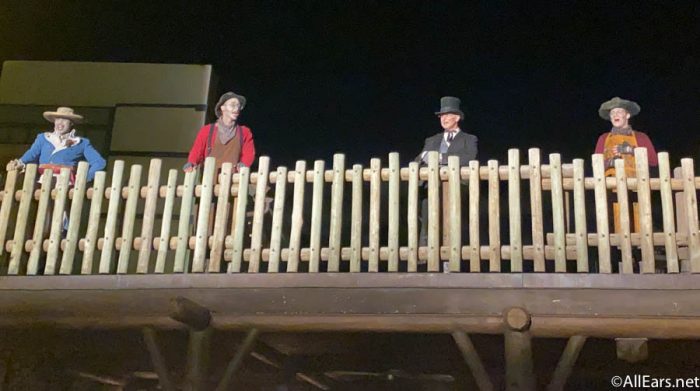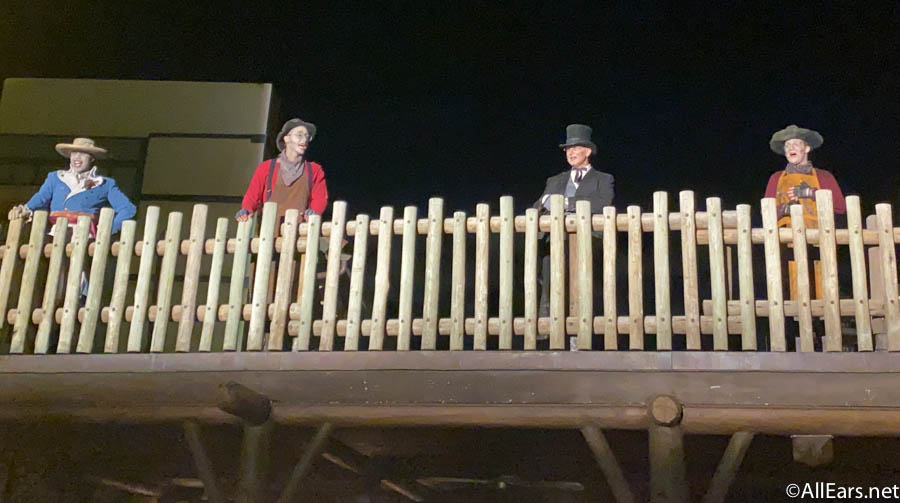 There are still plenty of things to see, although not quite as much exclusive entertainment as in years past.
Character Interactions
Another thing that MNSSHP is known for is the unique character meet-and-greets that only guests of the party get to check out. We've seen rare characters like Moana, Jack Skellington, and the Seven Dwarfs at past parties!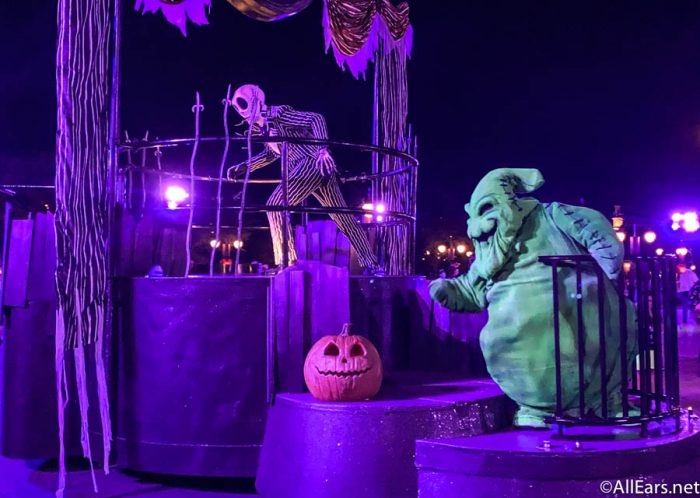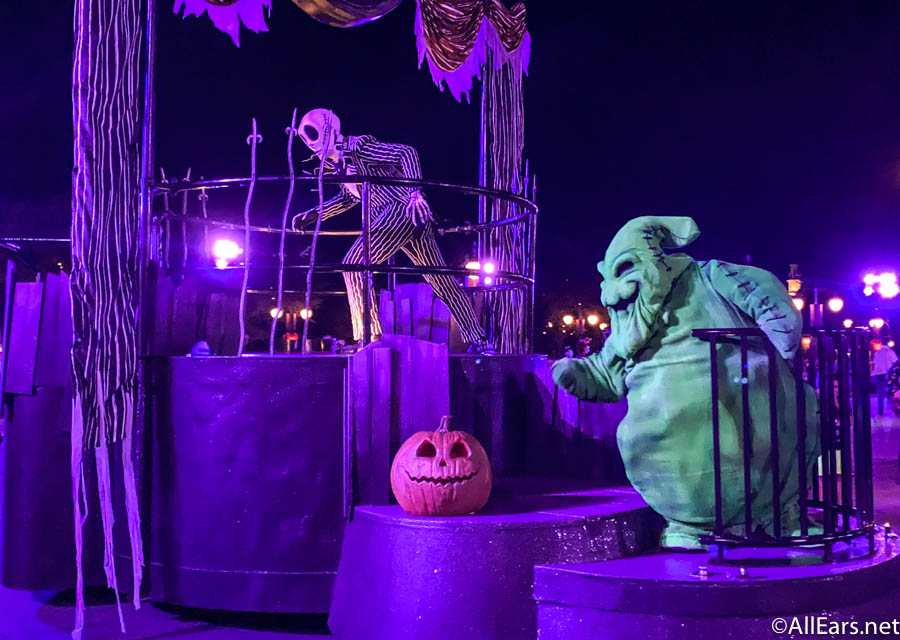 At BOO Bash, we got to see some of those Disney pals in the cavalcades, but others popped up randomly around the park. We noticed some friends in Frontierland on balconies, while others waved hello from Crystal Palace on Main Street, U.S.A.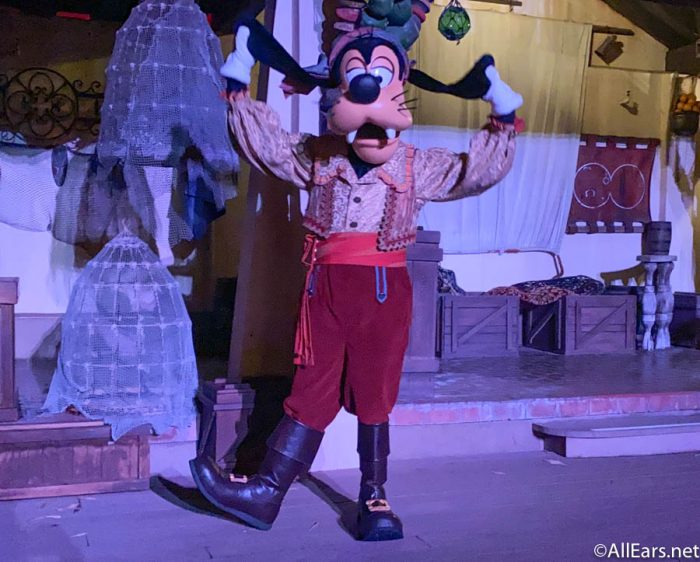 It's important to note that traditional character meets haven't yet returned to Walt Disney World due to health and safety precautions, so you'll only be able to interact with them from a distance. Typically, you'll still get the chance to chat a bit and snap a few pics, especially if you stop by during a less crowded time.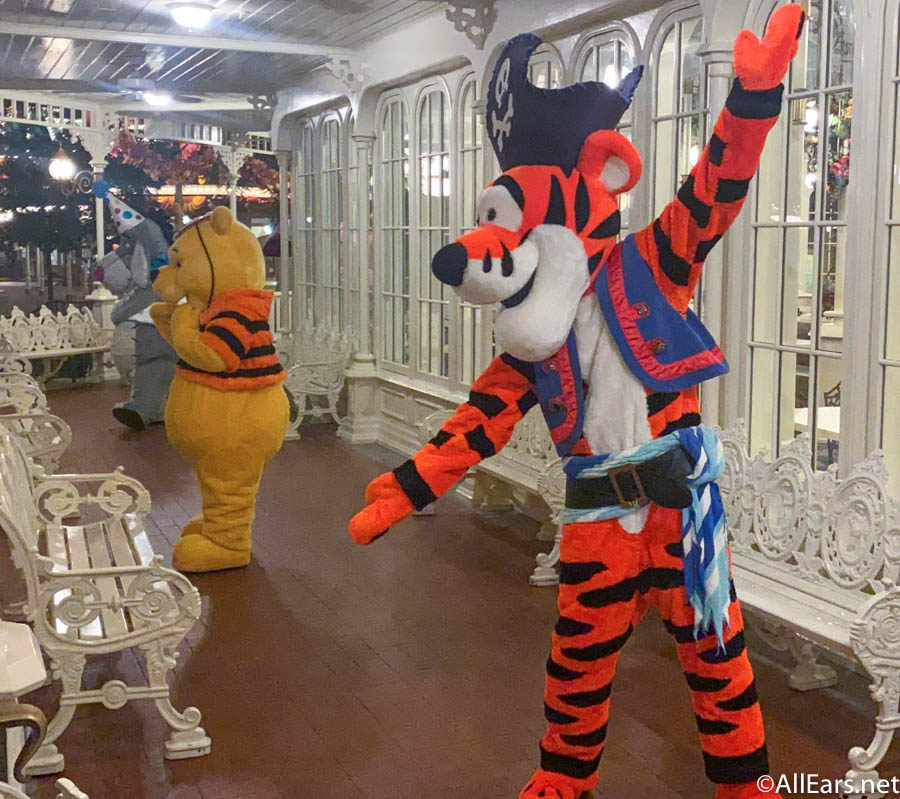 And how cute is everyone in their little Halloween costumes? Now THAT'S a good photo op!
Conclusion
In conclusion, these two events should be treated differently, because there are some big changes this year. The higher price isn't ideal, but the crowds and wait times are lower, so ride junkies will really enjoy that perk. You also get free snacks and candy — we won't argue with that!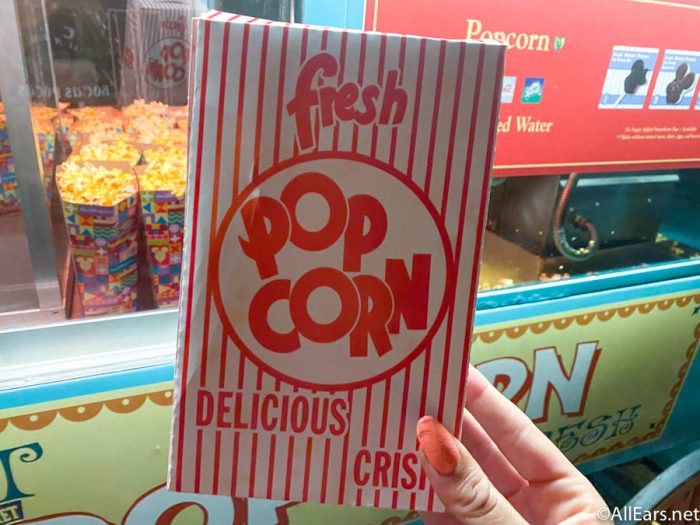 BUT, entertainment options are a little lacking for this event and we certainly miss things like character meets and event-exclusive merchandise and snacks for purchase (there are only a few special treats this year). The event hours may also be inconvenient for those with small children who don't want to stay out late.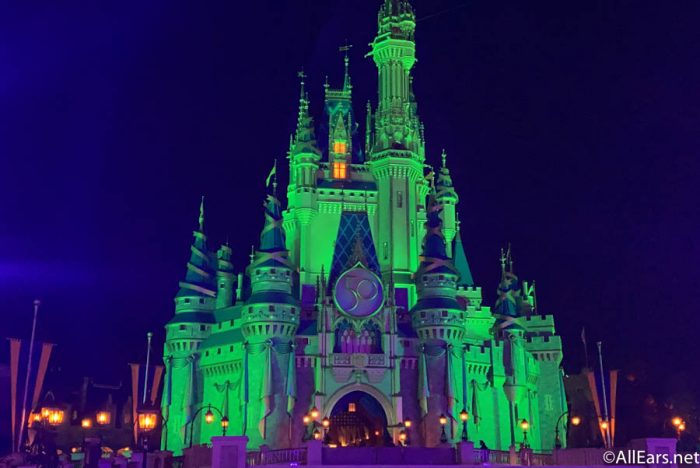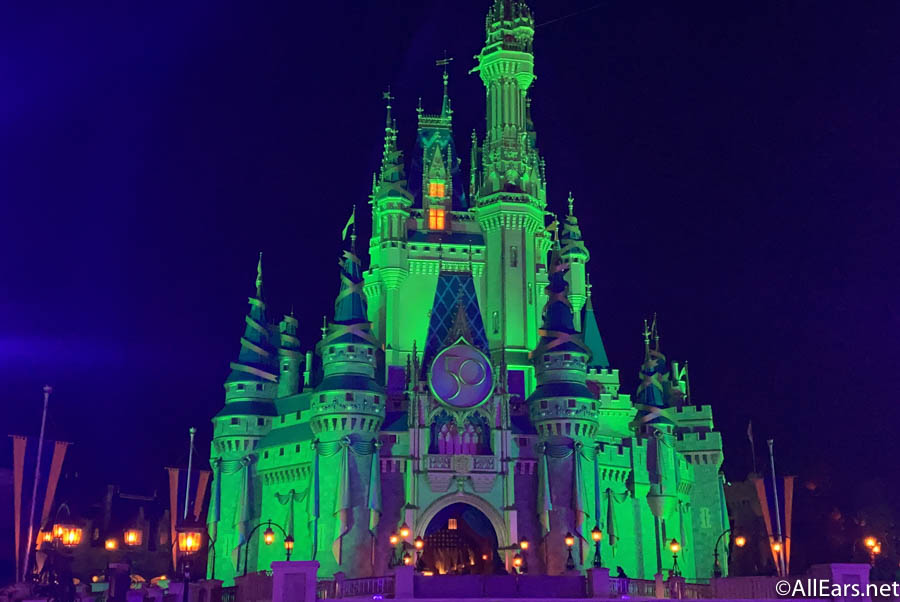 If you're looking to spend some time in Magic Kingdom during the Halloween season with the spooky music, decorations, and fun nighttime atmosphere, then this is the place to be! It'll be different than in years past, but that doesn't mean it'll be any less fun dressing up with your friends in your best costumes and visiting The Most Magical Place on Earth.
It's up to you whether or not to visit, but either way, we'll be here to bring you the latest news and coverage from the Halloween season in Walt Disney World. Stay tuned to AllEars!
Have you ever been to a Halloween event at Disney World?
Join the AllEars.net Newsletter to stay on top of ALL the breaking Disney News! You'll also get access to AllEars tips, reviews, trivia, and MORE! Click here to Subscribe!