It's officially Halloween season at Disney World, and we kicked it off by visiting the Disney After Hours Boo Bash!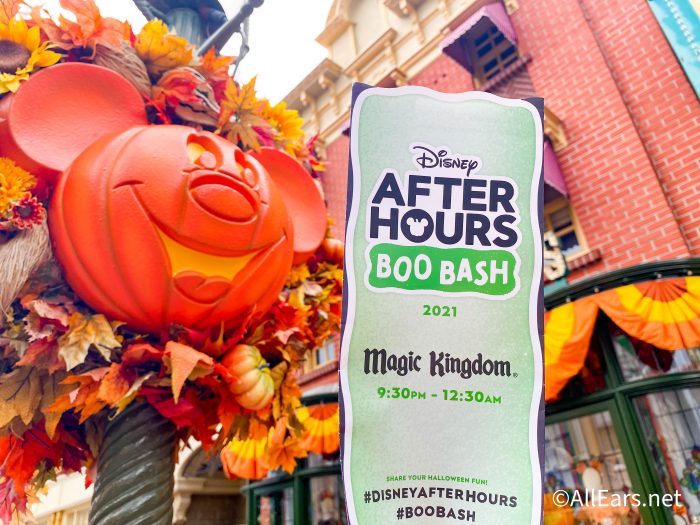 We were there on opening night and it was a lot of fun — filled with cavalcades, candy, free snacks, and spooky decor. But, we encountered some big surprises throughout the evening and we're here to share that list with you!
No Fireworks During the Event
When Disney first announced the entertainment options for Boo Bash, fireworks were not on the list, but when fireworks returned to Magic Kingdom on July 1st, we held out hope that they might come to the Halloween event as well.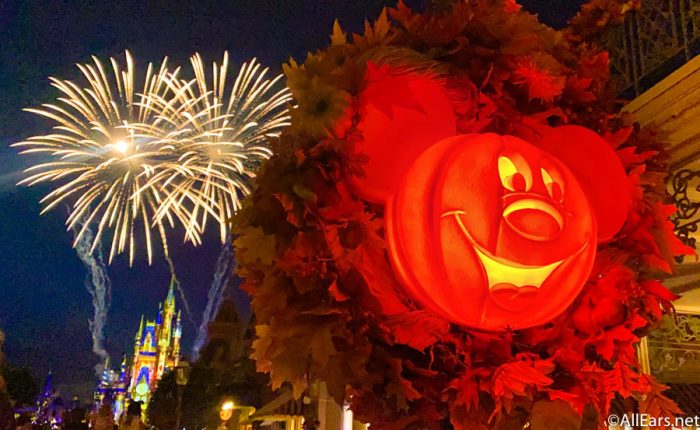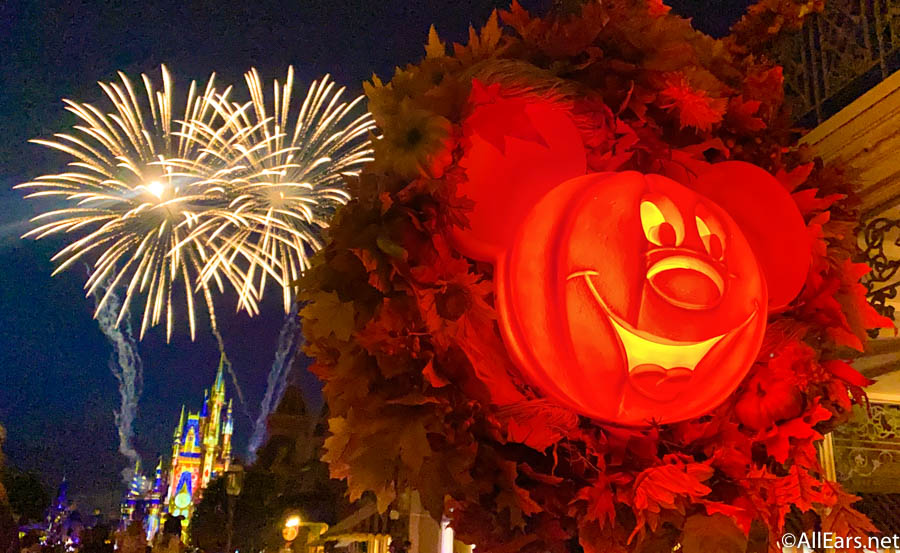 However, instead of offering Halloween fireworks, Magic Kingdom is showing Happily Ever After each night before the park closes (until that show ends and is replaced by Disney Enchantment on October 1st). Guests with Boo Bash tickets are able to enter the park at 7PM, so they're welcome to watch the fireworks show, which for us was at 8:45PM before the park closed at 9.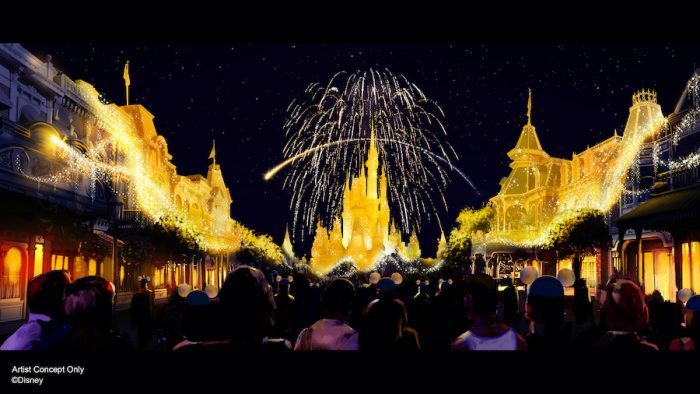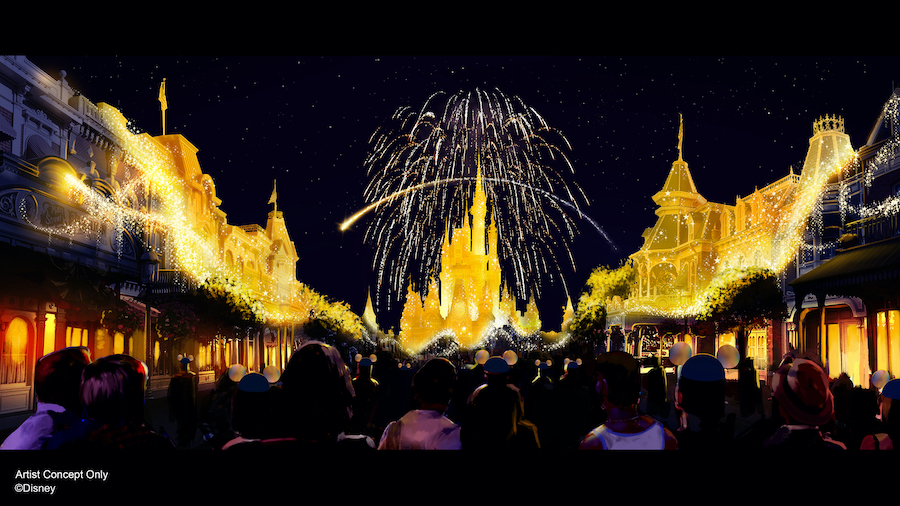 Only a Few Exclusive Treats
Another thing that surprised us about the Boo Bash is that there weren't very many exclusive treats. When Disney originally announced the exclusive treats for the party, there were only two (and four others that were available during the daytime). However, when we arrived at Magic Kingdom that day, it turned out that all six snacks were exclusive to Boo Bash!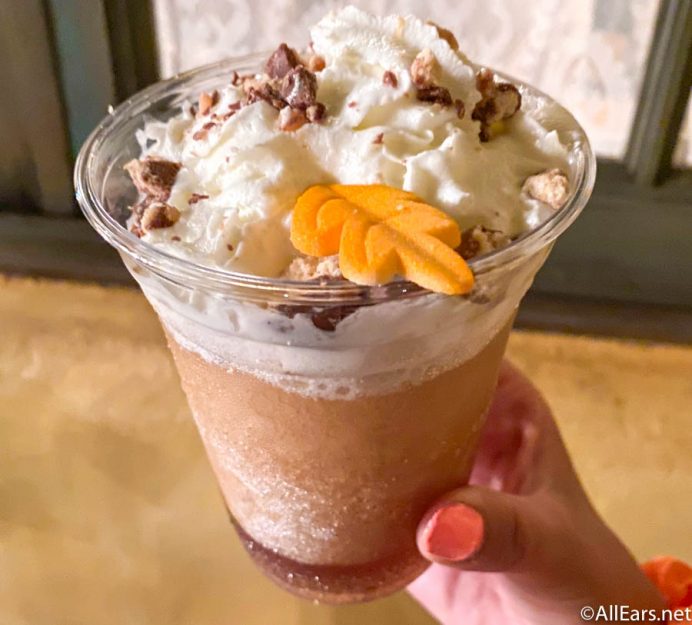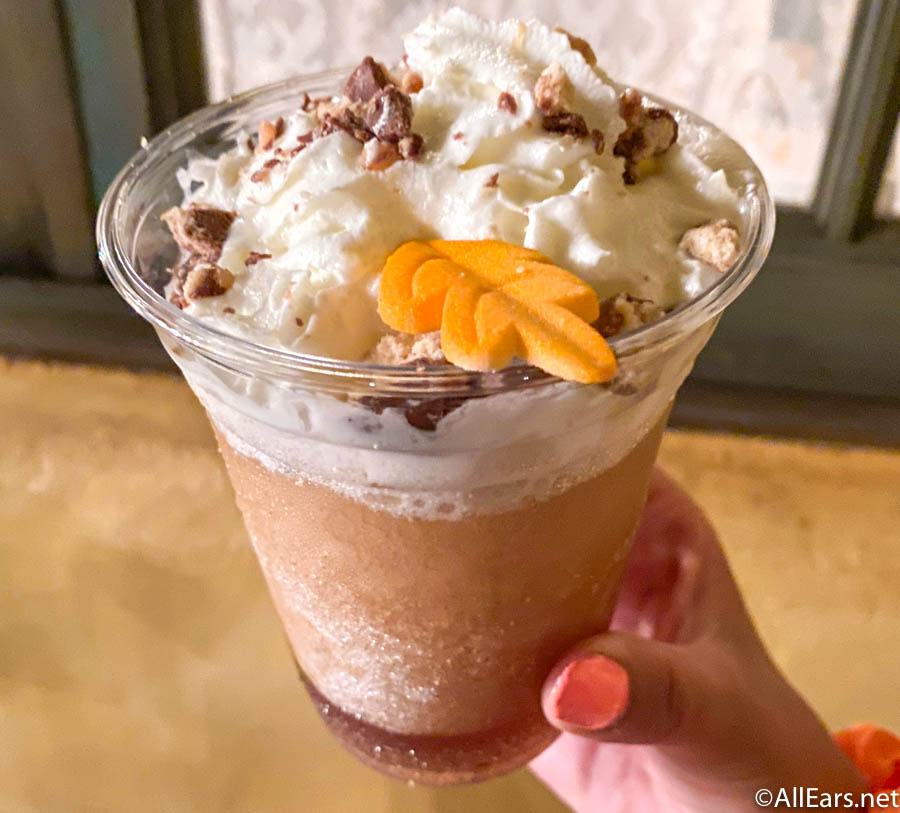 But unfortunately, those six snacks weren't anything over-the-top. Four of them were slushes/drinks, then the other two were a churro and a funnel cake. We're used to getting a wide variety of special treats with unique twists (remember the Poor Unfortunate Souls Float from last year? Now THAT was unique!).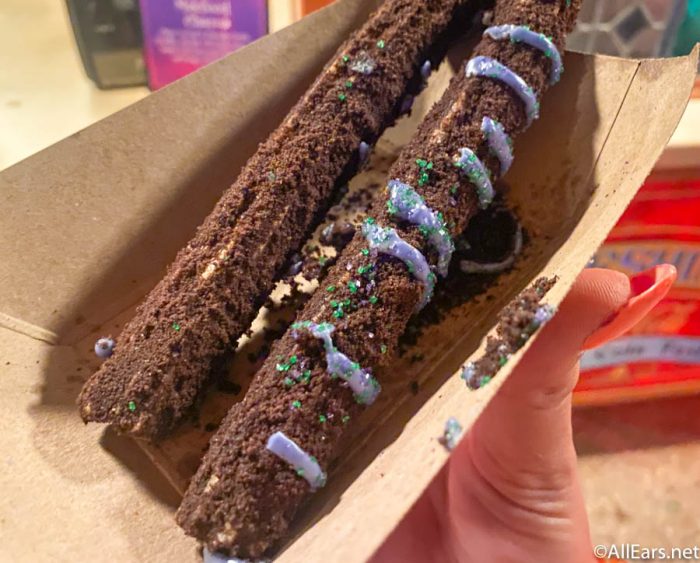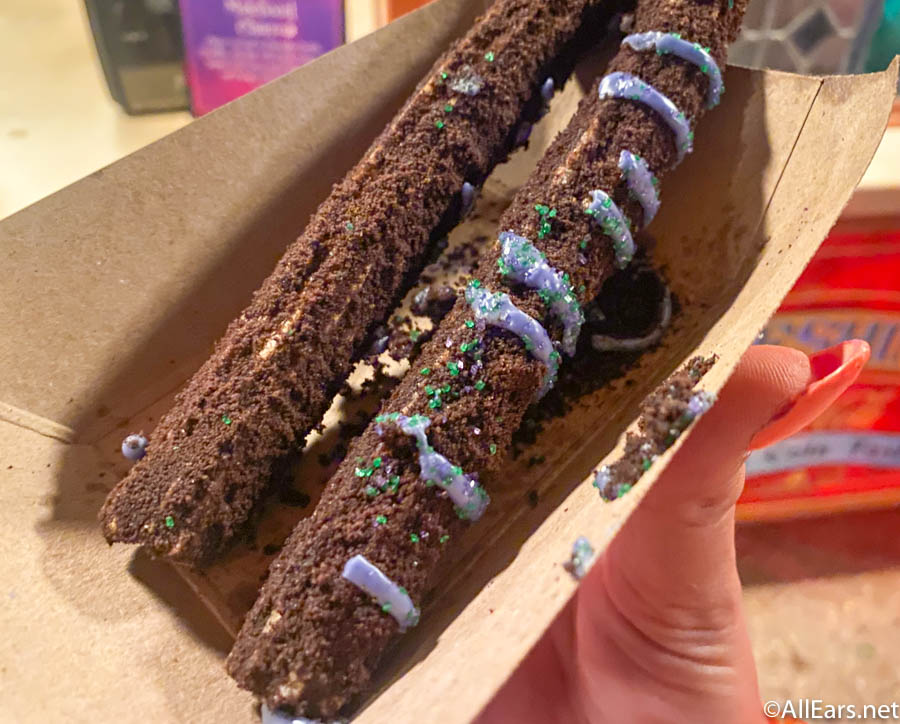 It's especially strange when you compare the basic list of Magic Kingdom snacks to the more than a dozen options at Hollywood Studios. Hollywood Studios has everything from cannolis to milkshakes to cookies — it would be great to have some more options like those at the actual Halloween event! (Or even during the day at Magic Kingdom!)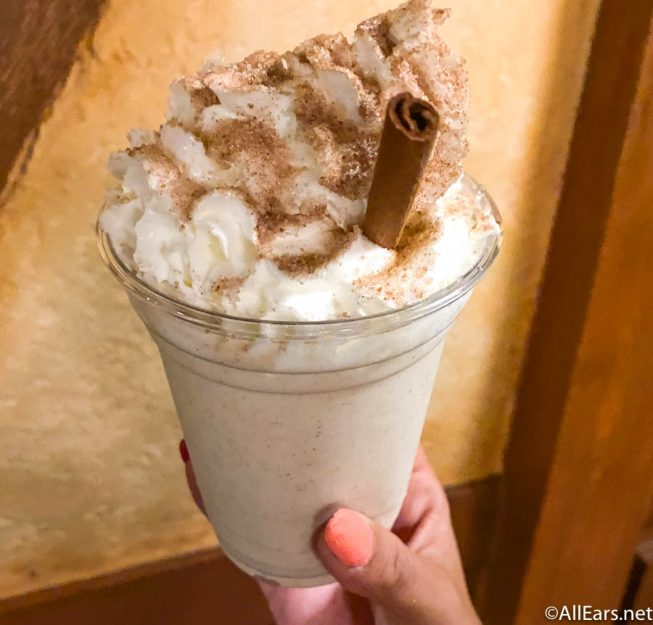 No Castle Stage Show
Another entertainment loss this year was the Hocus Pocus-themed stage show that usually performs in front of Cinderella Castle at Mickey's Not-So-Scary Halloween Party. Like the fireworks, it wasn't mentioned in the list of entertainment, but we still held out hope that Disney would surprise us at Boo Bash.
But sadly, there were no performances besides the Cadaver Dans and the dance party in Tomorrowland. We're not sure why the show wasn't available either — if guests are allowed to gather in the castle hub area to watch fireworks, it doesn't seem like a stretch for a limited number of them to do the same to watch a stage show.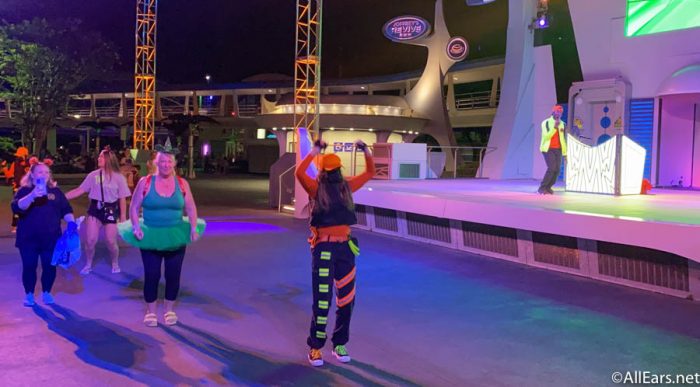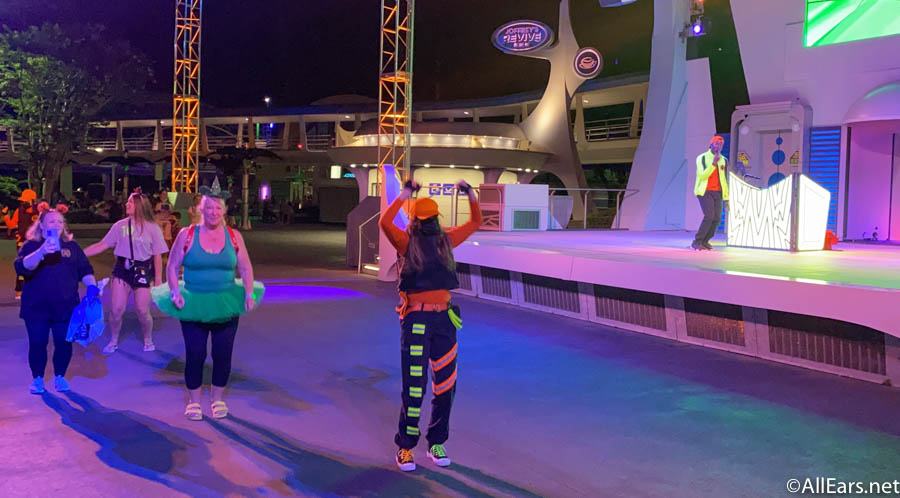 No Exclusive Merchandise
Even though we've spotted plenty of Halloween merchandise, Disney didn't release any items made specifically for the Boo Bash event! Every new item for the fall season was just generically Halloween, so if you go shopping during your time at Boo Bash, you'll be buying the same things that were available during the day. We usually get a whole line of products for each year's Mickey's Not-So-Scary Halloween Party!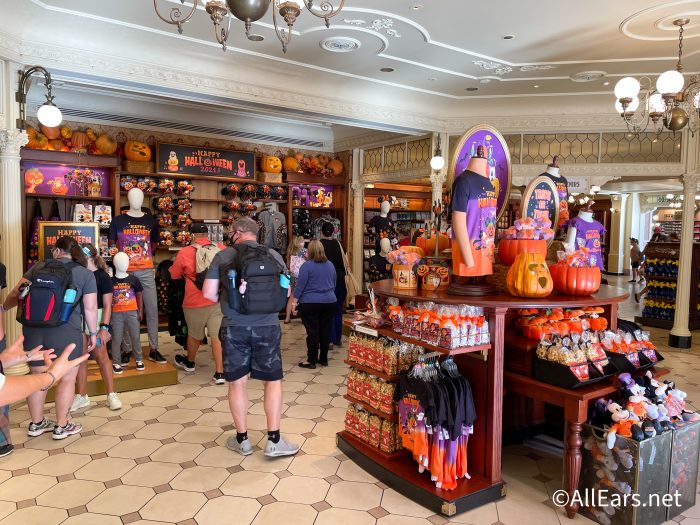 Tickets Were Sold at the Gate
Leading up to the opening night of Boo Bash, tickets were completely sold out for the event according to the online calendar. In fact, when we visited Magic Kingdom that day, there was a sign outside saying the same thing.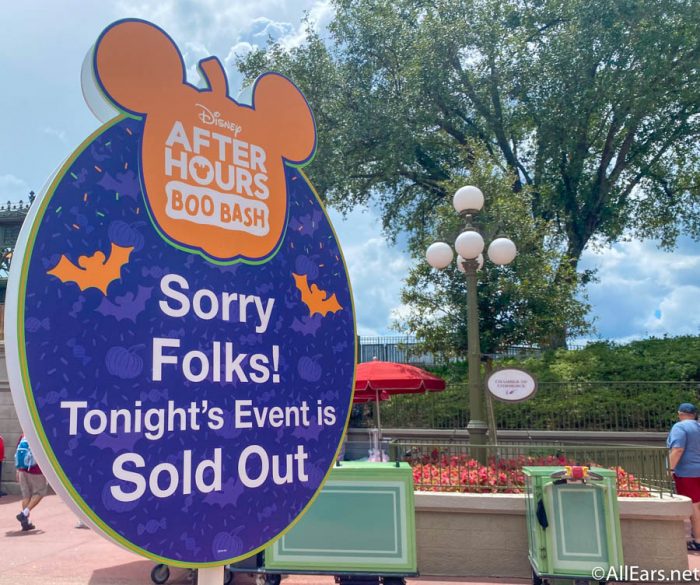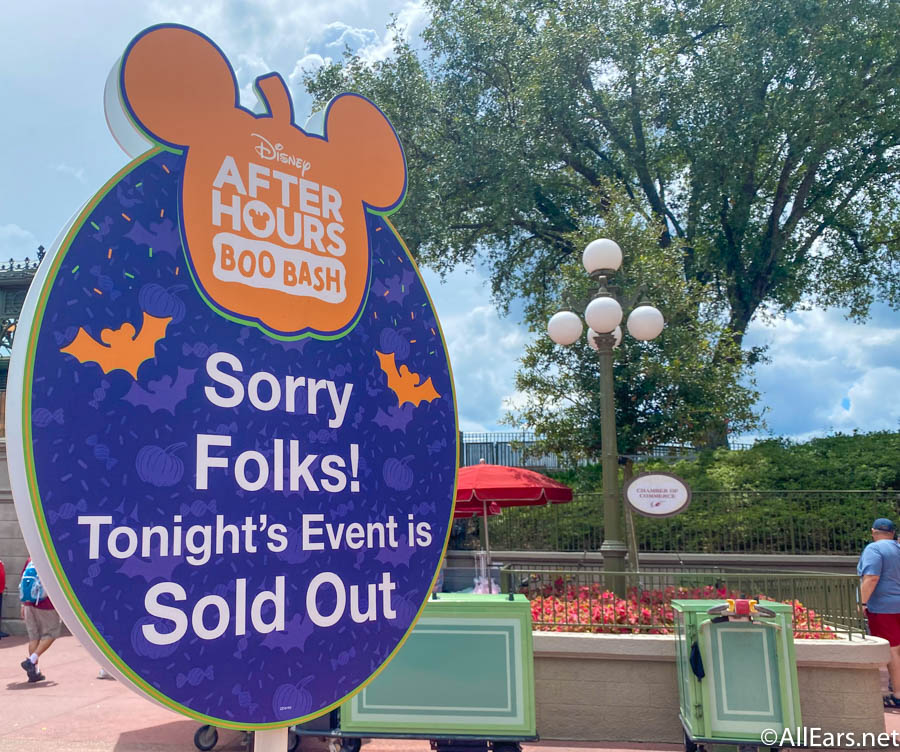 However, when our reporters showed up to cover Boo Bash, there was a different sign posted — one noting that tickets were now available at the gate for that night's event! We spoke with Guest Relations to verify that this was true, meaning that Disney raised capacity for that particular night at the last minute.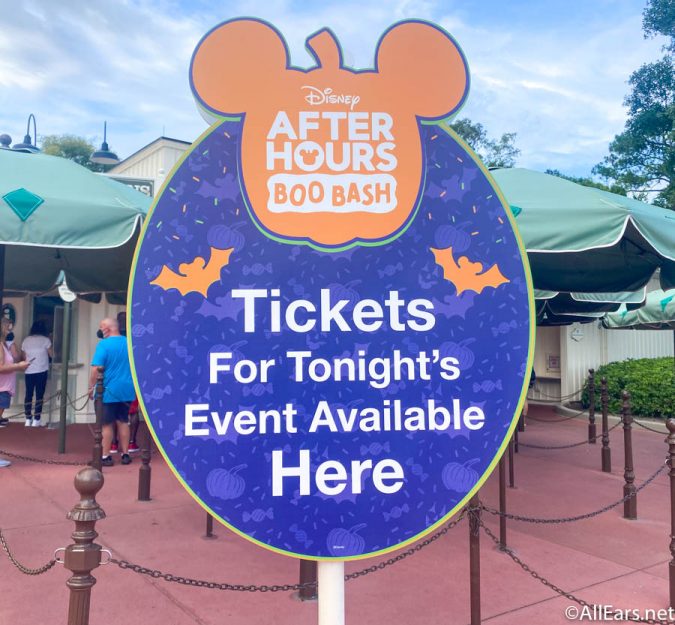 After Hours events are supposed to have very limited capacity, so we were pretty surprised that Disney even offered this option. However, even with the extra ticket sales, the night was still quite empty and many rides were walk-ons!
Maleficent Didn't Breathe Fire
One of the things we were most looking forward to was watching the Maleficent dragon float strolling down Main Street, U.S.A. in all her terrifying glory. We haven't seen this particular float since its days in the Festival of Fantasy parade before the parks closed!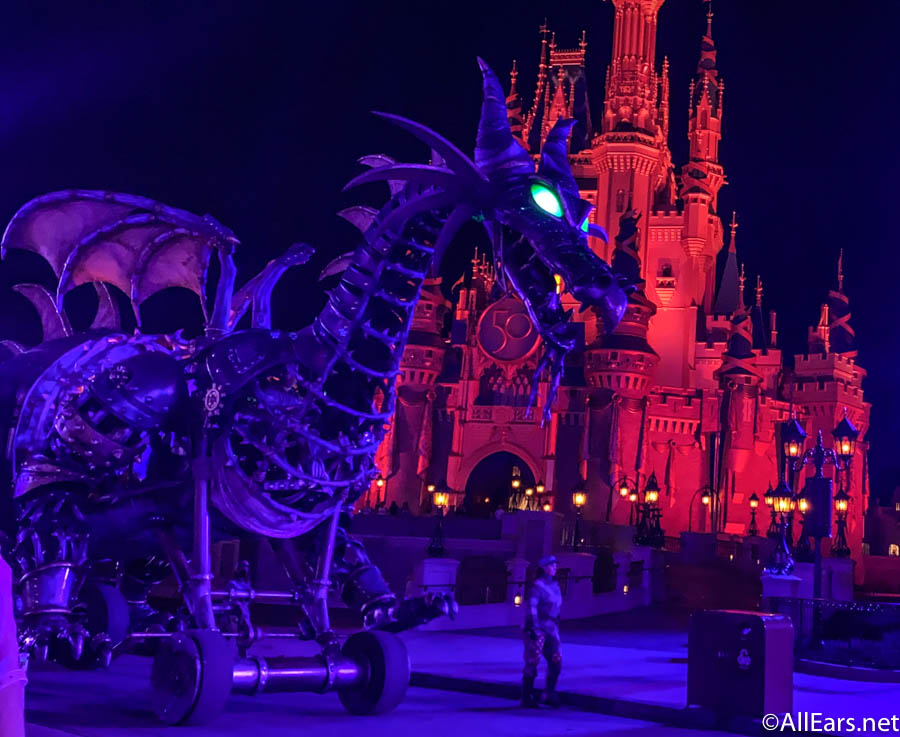 When she arrived, she was just as intimidating as we remember, but one thing was missing — the fire! Typically, the giant dragon breathes fire as she walks, and considering that this cavalcade was called Maleficent's Fiery Prowl, we were definitely expecting to see that effect.
Dining Locations Were Closed
And finally, let's talk about food. If you're heading to Boo Bash and not planning on completely gorging yourself on candy, slushes, and free snacks, then you may want to eat ahead of time! Throughout the night, most of the dining locations were closed, so you're likely not going to be able to eat a regular meal.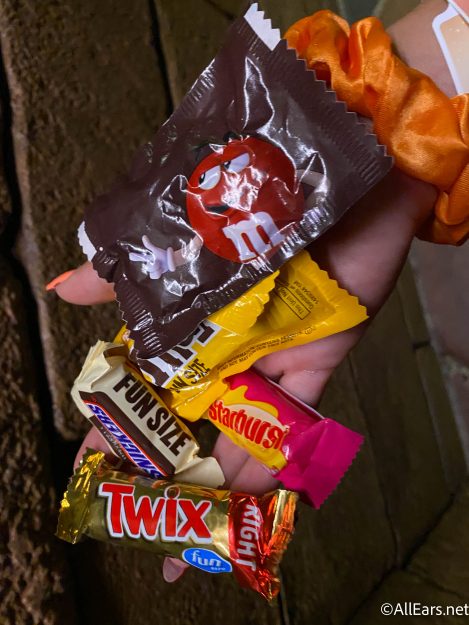 Your options for sustenance are pretty limited — you get free candy at trick-or-treat locations, you can buy the exclusive party treats, or you can get some free items at snack carts around the park. That last item is probably your best bet, but your options are limited to ice cream novelties, some bottled beverages, and popcorn (which is pretty much the only non-sugary food item at the event).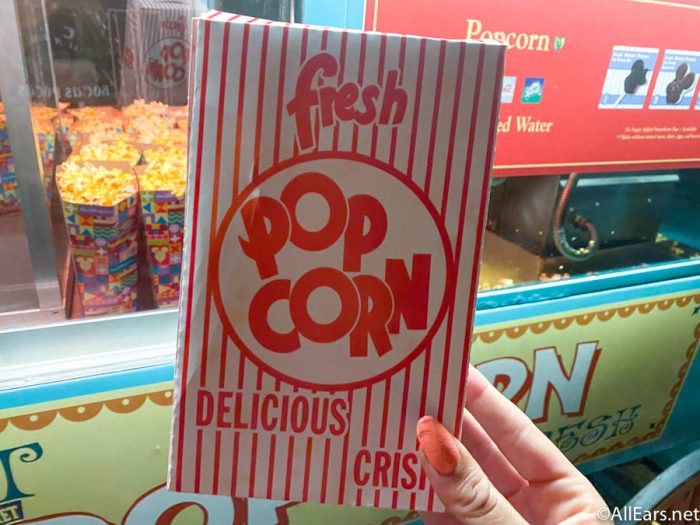 Well, there you have it — some of the biggest surprises we encountered at the Disney After Hours Boo Bash! Stay tuned to AllEars for all the Halloween coverage throughout the season and all the tips you need to know before your next Disney World vacation.
Are you planning a trip to the Disney After Hours Boo Bash? Let us know!
Join the AllEars.net Newsletter to stay on top of ALL the breaking Disney News! You'll also get access to AllEars tips, reviews, trivia, and MORE! Click here to Subscribe!