If you're going to Walt Disney World next week, you need to be aware of some serious weather that may affect your trip.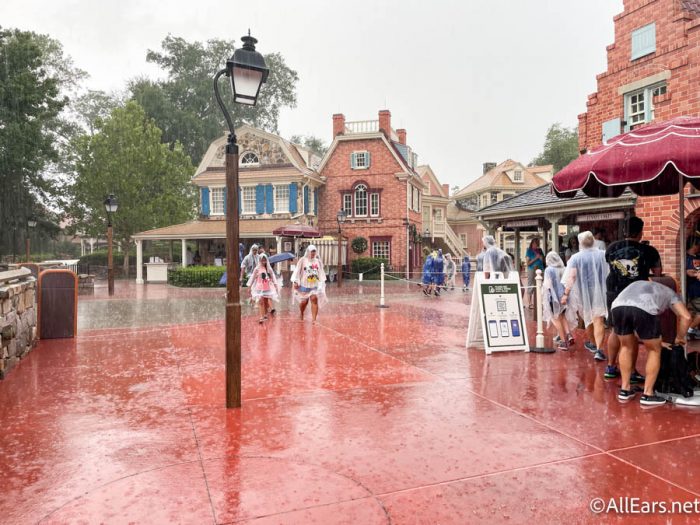 Hurricane Elsa is currently headed toward Florida, and Orlando is in the cone of uncertainty right now. The Category 1 hurricane is expected to make landfall in South Florida Tuesday morning and the eye is projected to be over Central Florida by Wednesday morning. The path can still change, but if Elsa continues toward Central Florida and remains a severe threat, Disney World will have a plan in place to keep guests safe. For right now, let's take a look at what the weather will be like in Disney next week so you can be prepared!
Here's an overview of the weather in Orlando next week thanks to AccuWeather. The sun is not really going to be around!
Sunday, July 4th
We start on 4th of July, and it's looking like it might be a stormy holiday in Disney World! The high for the day is 88 and it should be mostly cloudy. We may see widely separated thunderstorms with a 47% chance of rain in the afternoon.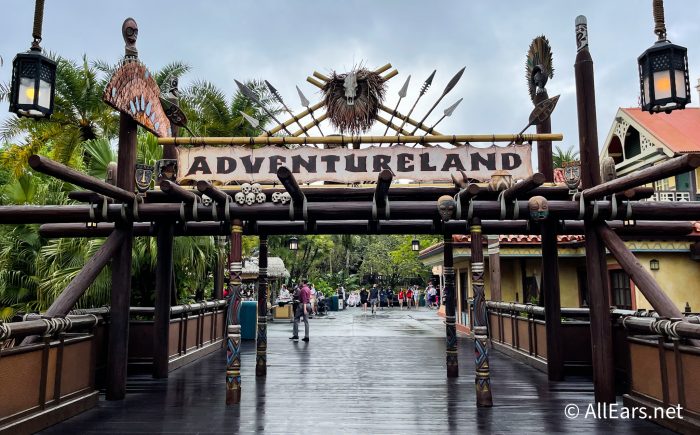 The low on Independence Day in 76 and the night skies will be party cloudy. A shower or two might pass through — there is a 60% chance of rain in the evening.
Monday, July 5th
It'll be a little bit warmer on Monday with a high of 91 degrees. It should be mostly cloudy during the day and there's a possibility of thunderstorms in the afternoon with a 51% chance of rain.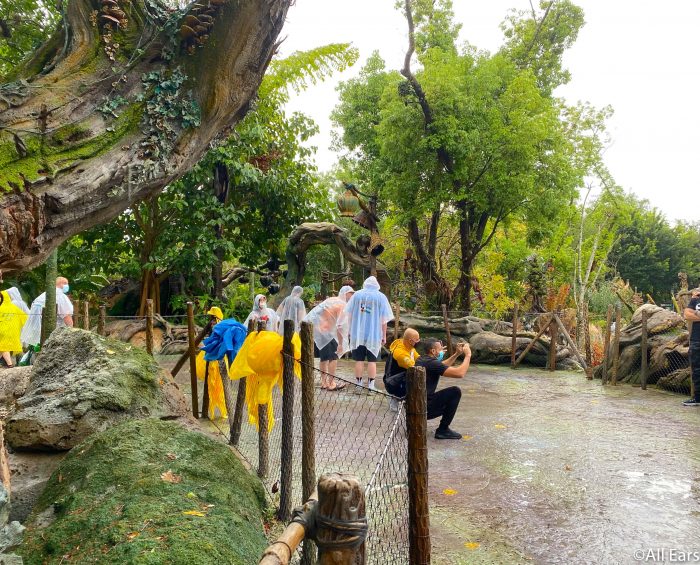 Monday night will cool down to 76 degrees and be partly to mostly cloudy. There is a slight chance of rain, but there's almost always a slight chance of rain in the summer in Orlando! Just make sure to keep an umbrella or poncho nearby.
Tuesday, July 6th
On Tuesday, the high is 86 degrees and cloudy with a chance of a thunderstorm. Make sure to wear some waterproof shoes in the parks, as it's supposed to rain for around 2 hours.
Things should dry off Tuesday night. It will be mostly cloudy and the low is 76 degrees.
Wednesday, July 7th
Wednesday morning is when Elsa is supposed to be impacting Orlando, so expect some rain from the hurricane. Winds are expected to be around 17 miles per hour with 36 mile per hour gusts (although, conditions could change, as they often do with hurricanes). The high is 87 and it's predicted that it will rain for around 6 hours.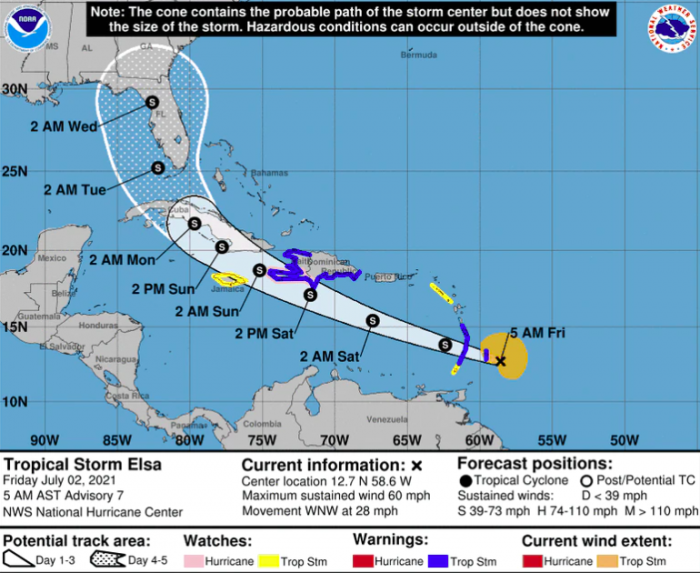 The storm should be mostly gone by Wednesday night. The temperature will drop down to 75 and the chance of precipitation is only 25%.
Thursday, July 8th
Thursday's high is 89 degrees and will be cloudy with the chance of a thunderstorm in the afternoon.  Even though Elsa should be gone, the Florida summer thunderstorms are still around!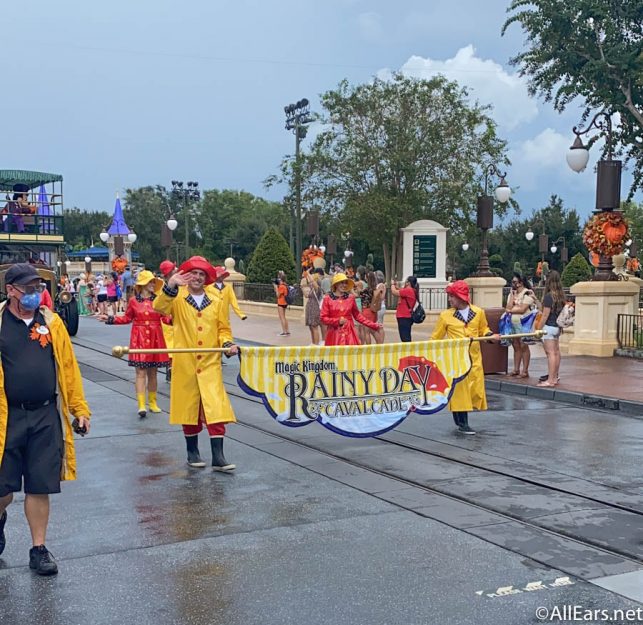 The low will be 76 Thursday night, and it will be cloudy (shocking, we know).
Friday, July 9th
Friday will also be cloudy and the high is 89 with a 30% chance of rain. And, like so many other days, there's a possibility of a thunderstorm in the afternoon.
Friday night will be down to 76 with clouds and a small chance of rain.
Saturday, July 10th
We FINALLY may see some sun on Saturday with a high of 90 and only 58% cloud cover. Bring your sunscreen! But of course, there's still a chance of a thunderstorm in the afternoon.
And say goodbye to the clouds Saturday night as it should be mainly clear! The low is 76 and there is a very small chance of rain.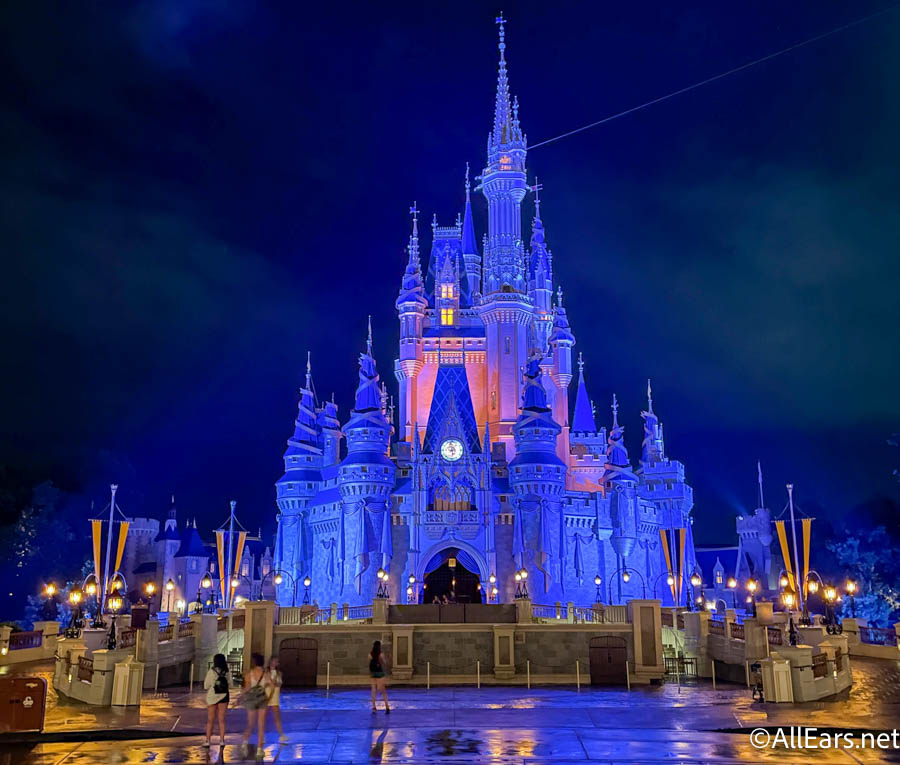 That's our breakdown of the weather next week in Disney World! We'll keep monitoring Hurricane Elsa as she continues moving through the Caribbean and we'll make sure to update you on any important developments, so stay tuned to All Ears for more.
What's your ideal weather for spending a day in Disney World? Let us know in the comments!
Join the AllEars.net Newsletter to stay on top of ALL the breaking Disney News! You'll also get access to AllEars tips, reviews, trivia, and MORE! Click here to Subscribe!