Another week, another NEW 50th anniversary feature in Disney World! As we get ready to party with Mickey, Minnie, and their pals during the festivities beginning in October, the parks have already been adding decorations here and there early.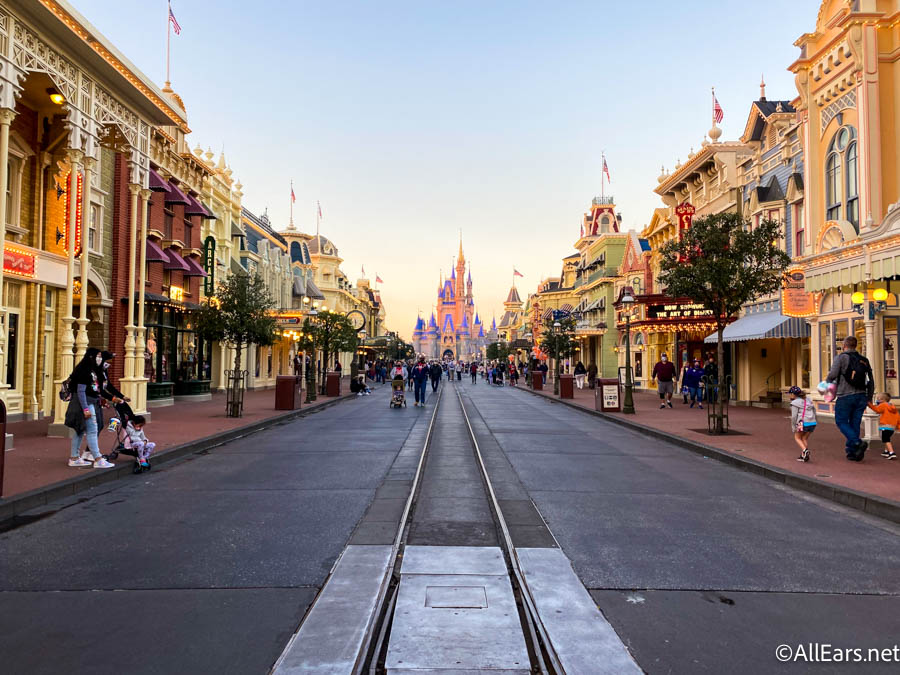 Mostly, Cinderella Castle has received a makeover with "EARidescent" features as ribbons, banners, and more have appeared. Since each of the park icons will be getting its own special look, we've been keeping an eye on Cinderella Castle's progress for the 50th anniversary. And, we're giving you another update all the way from the Magic Kingdom!
Recently, we've seen Cinderella Castle mainly focus new decorations along its walls. But, today, things were looking a bit different as the turrets received an extra POP that really completes their look.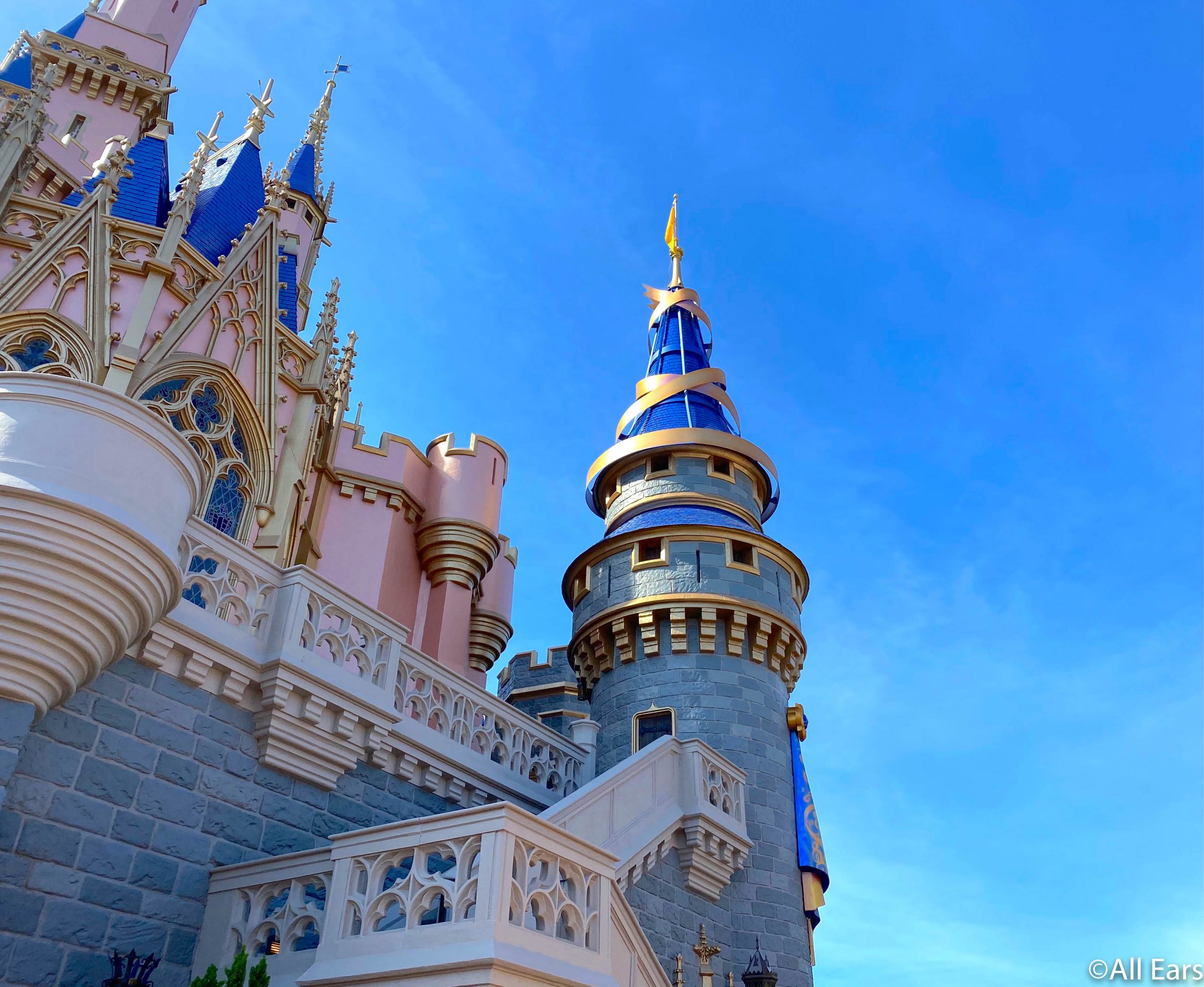 A golden "ribbon" now wraps around the bright blue spires, looping around to the top where the flags are located. They mainly look gold from afar, but you can see hints of the pink and purple 50th anniversary color scheme when you admire it closely.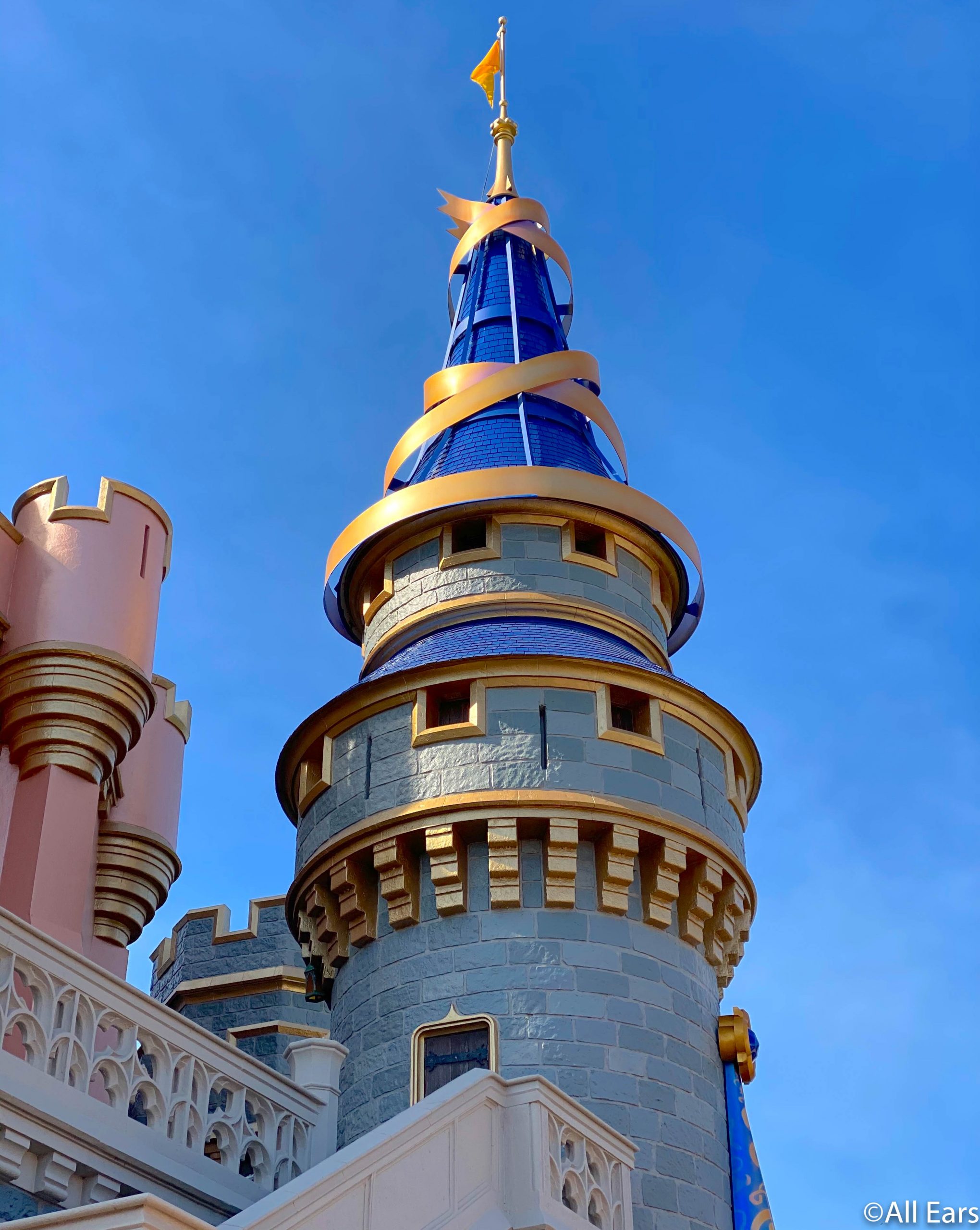 You can see one of the completed turrets (for now) with the banner draped on the front and the ribbon swirling around the top. And, honestly, we keep getting more and more excited every time we see a new 50th anniversary addition pop up in the parks!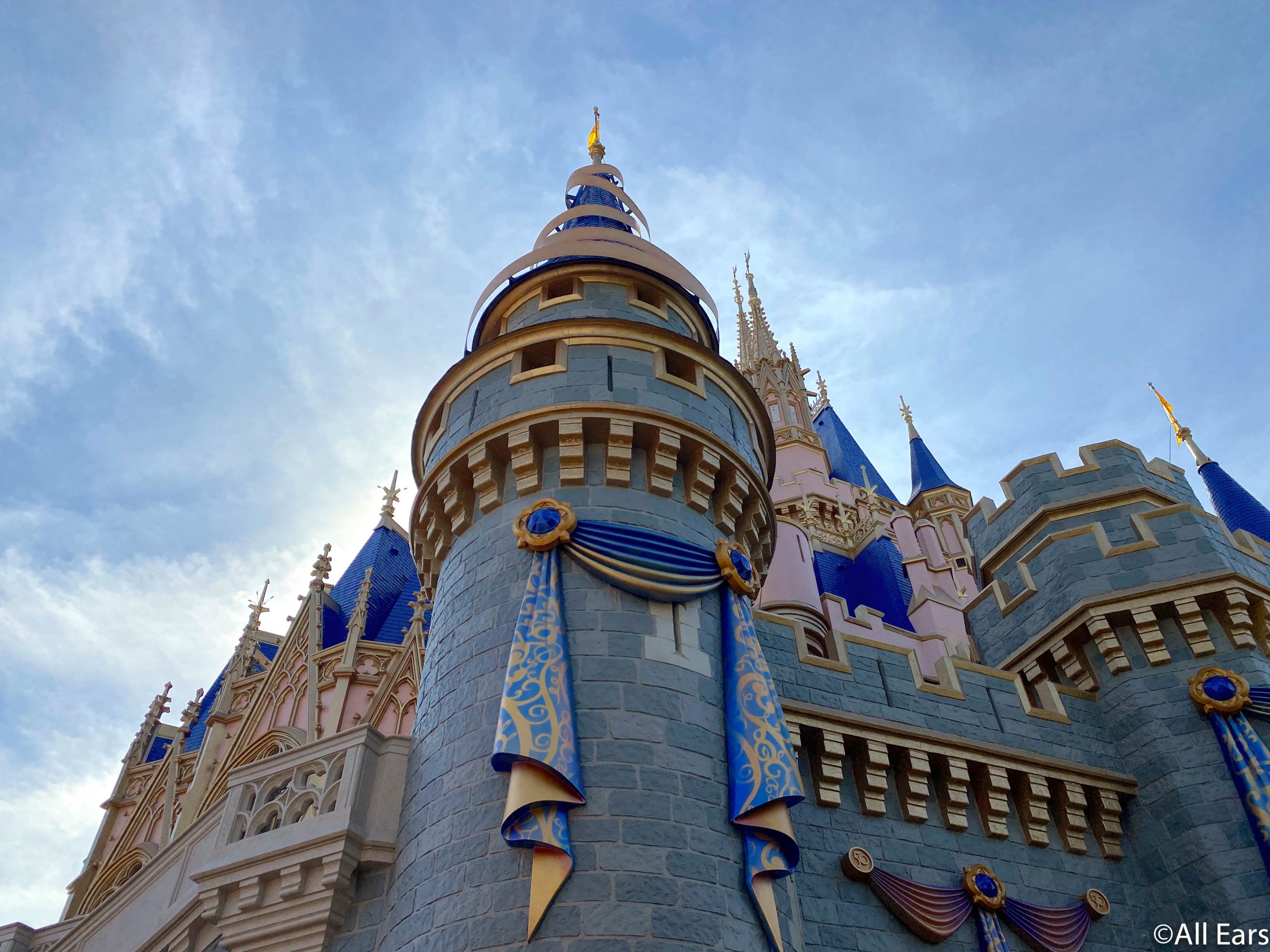 We'll have to keep an eye out for more 50th anniversary decorations and details before the event kicks off this October. And, you can make sure you get all your Disney news fast by following along with All Ears!
Will you be heading to Disney World for its 50th anniversary? Let us know in the comments below!