If you're grabbing all the Halloween treats in Disney Springs, you know it's going to be a good day!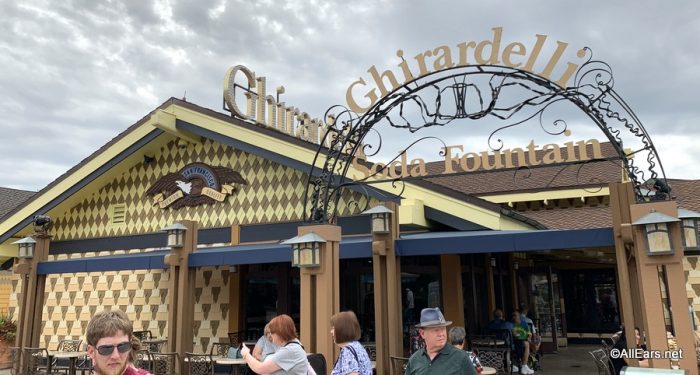 Although we've been stopping by some of our favorite spots again, like Ghirardelli Soda Fountain and Wine Bar George, we noticed something missing from one dining location in Disney Springs today. 
Wolfgang Puck Express is tucked near Days of Christmas in the shopping and dining district. But today, we noticed an essential part of the exterior missing. You'll see in the picture below what Wolfgang Puck Express had looked like…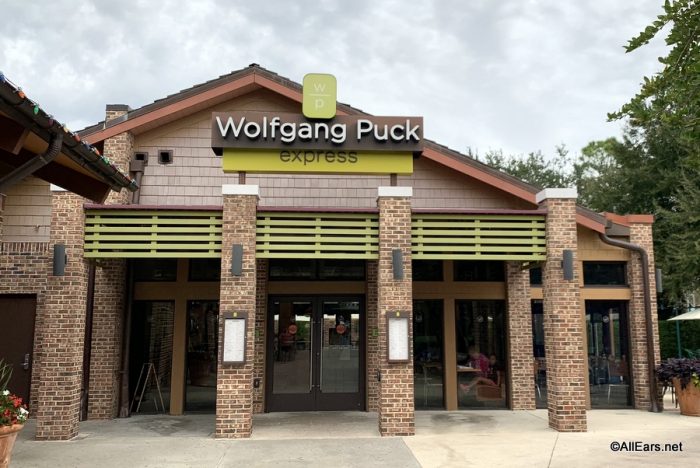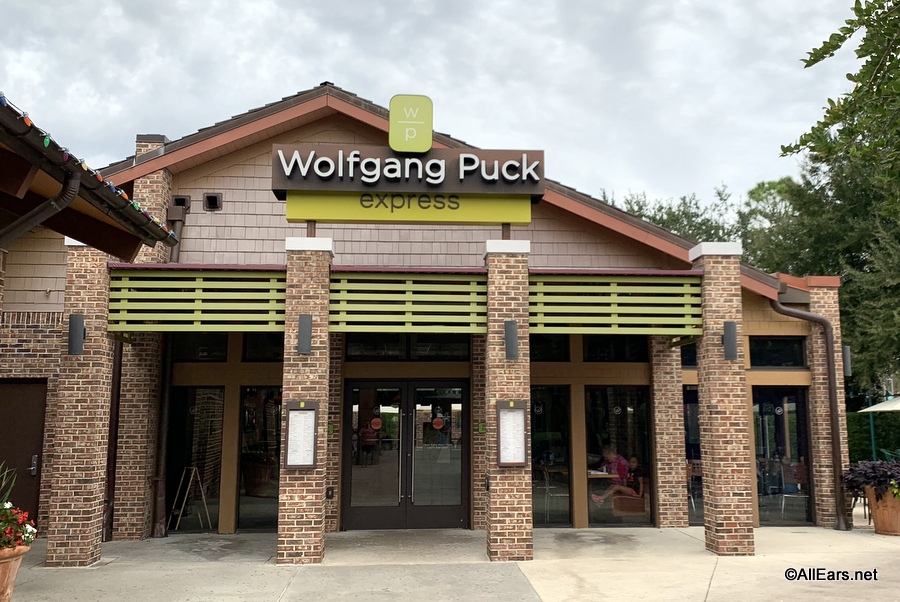 …and the stark contrast to what it looked like today.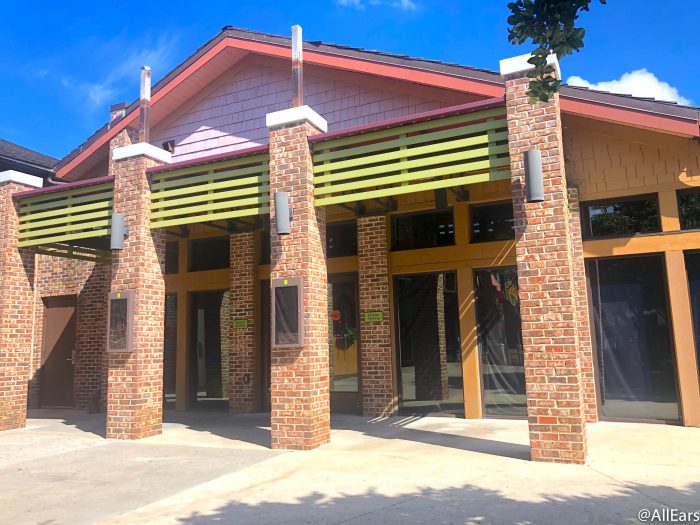 Not only was the sign missing, but we also noticed that the menu was missing from the cases out front, and black-out curtains have been put up in the windows.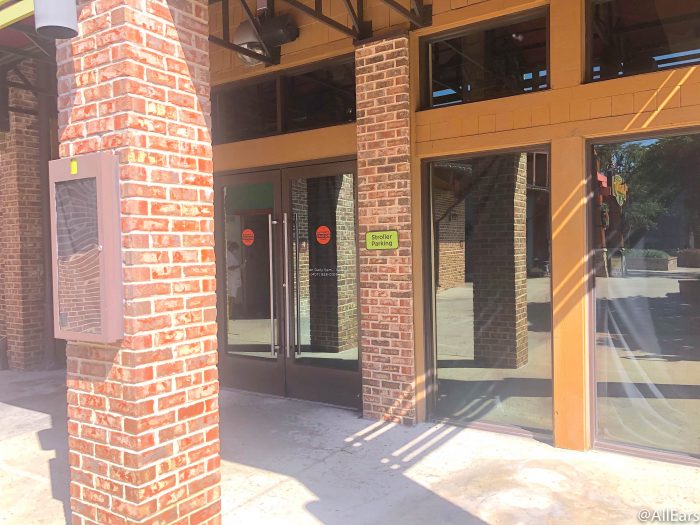 As of now, the restaurant is still listed on the Disney World website, with a notice of being "Temporarily Unavailable." While it's possible the dining spot could just be receving a bit of a refurbishment, we don't have many details at this time. We'll continue to keep you updated as we learn more abotu the dining spot!
Have you been to Wolfgang Puck Express during a trip to Disney Springs? Let us know in the comments below!