We're gonna be honest: compared to its siblings, Disney's Hollywood Studios really isn't known for food. It doesn't have the raw variety of EPCOT, the exotic flair of Animal Kingdom, or the nostalgic charm of Magic Kingdom.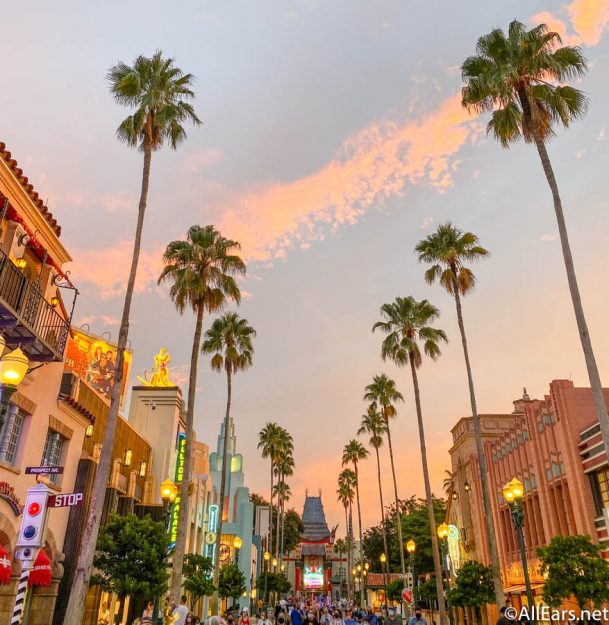 However, don't count it out just yet — there are some delicious dining options at the park!
Here are the spots we like to eat when we take a trip to the Studios.
A Surprising Breakfast Gem: Docking Bay 7
Going all the way to Galaxy's Edge for breakfast seems like a risky move, considering how crowded it can be for rope drop. However, this spot's prime location makes it an ideal choice for a post-ride breakfast, since it's a short-distance away from Slinky Dog Dash in Toy Story Land and Millennium Falcon: Smugglers Run.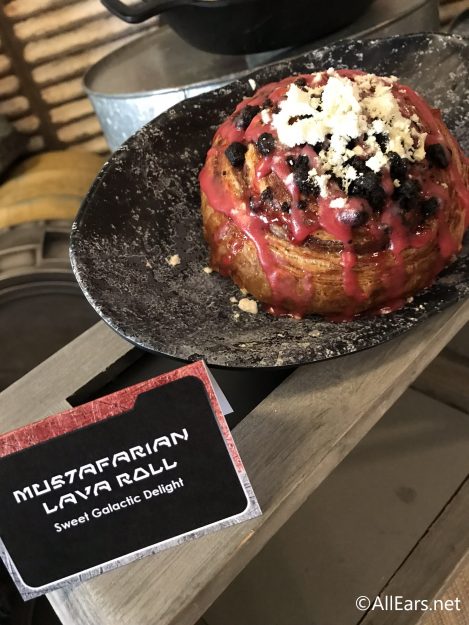 Of course, the quality of the food doesn't hurt. The breakfast here is top notch, with the Rising Suns Breakfast Platter being a particularly filling favorite. Blue potatoes, eggs, pork sausage, and a tiny cinnamon roll? Sign us up!
Lunch and Dinner are also excellent here, providing savory and satisfying delights like Fried Endoran Tip-Yip.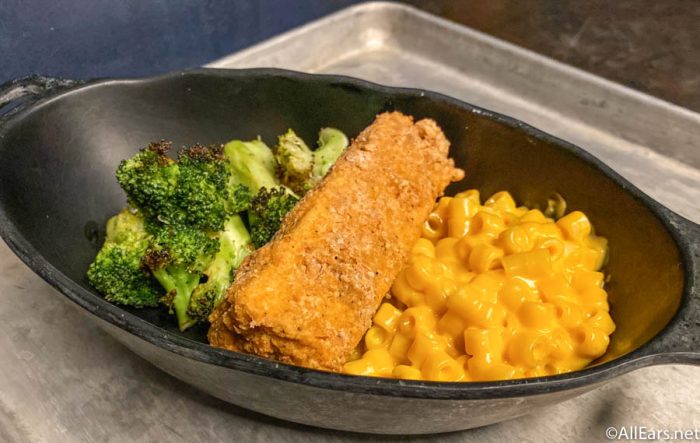 For our readers who don't eat meat, the Felucian Garden Spread is also considered to be one of the best vegetarian dishes in the park.
Perfect for Quick Bites: Ronto Roasters
Hot dogs are classic theme park fare, but Ronto Roasters elevates it to a fine art.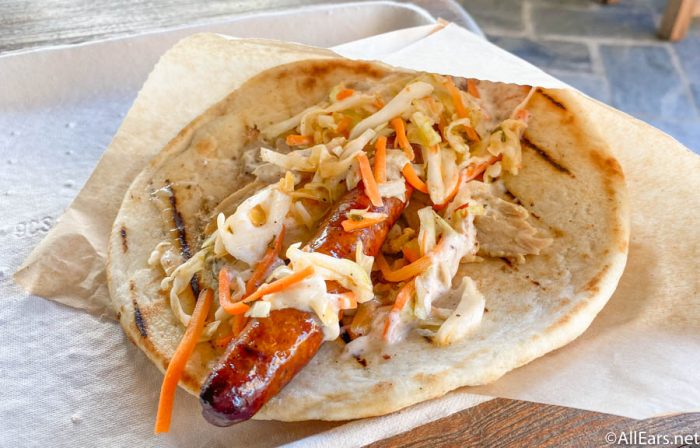 Wrapped in pita, topped with coleslaw and shredded pork, and drizzled with a black peppercorn sauce, this Ronto Wrap elevates the humble pork sausage to a gustatory delight.  The portability of this meal also makes it perfect for a grab and go… though in light of social distancing measures, we like taking a seat and watching the Stormtroopers patrol.
The Best Spot for a Drink: Hollywood Brown Derby Lounge
Oga's Cantina is going to give you a truly unique experience, which is why it's been such a popular spot since Galaxy's Edge opened. However, it's important to point out that it's reservation-only, and also has a two drink limit.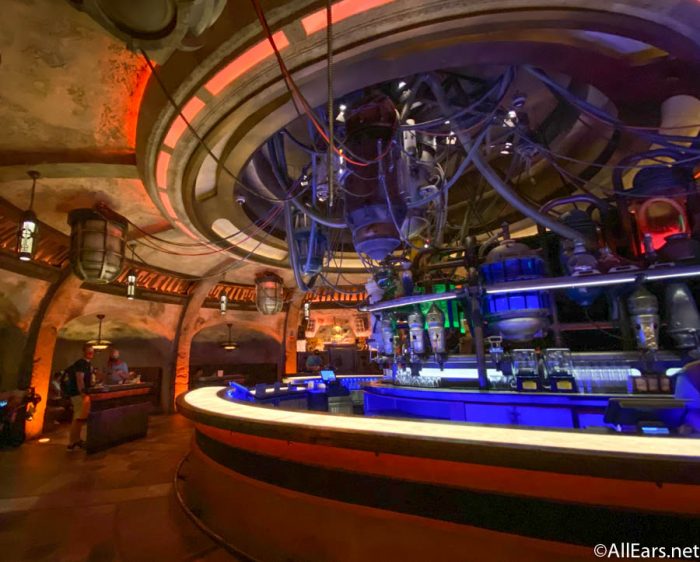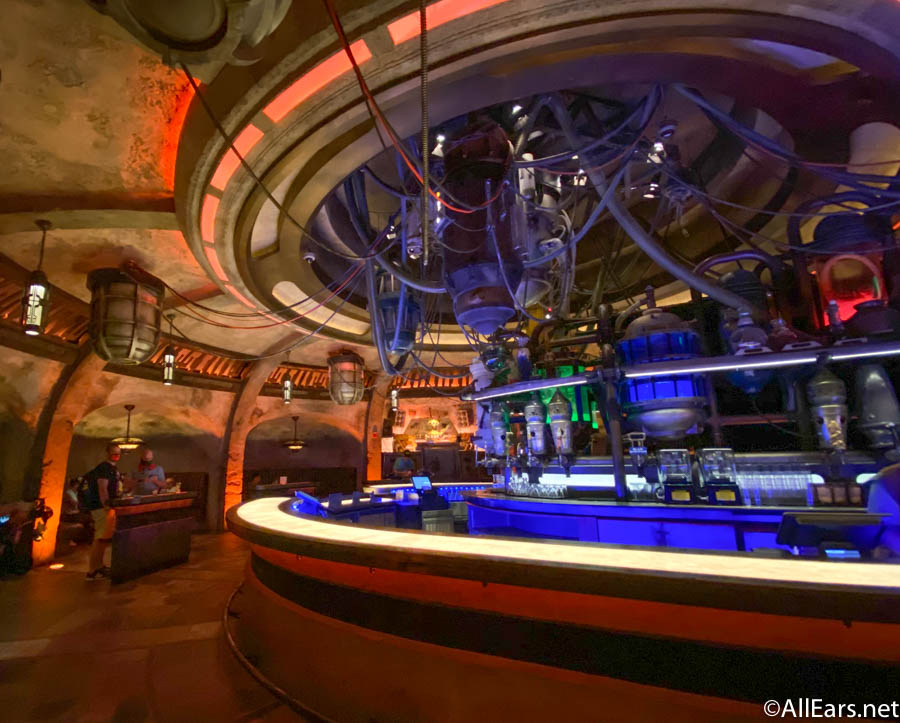 Now, if you want a touch of class, the Hollywood Brown Derby is the spot. While the main restaurant is a wonderful (if pricey) Signature Table Service experience, the lounge is the perfect spot to grab whatever beverage will best tickle your tastebuds.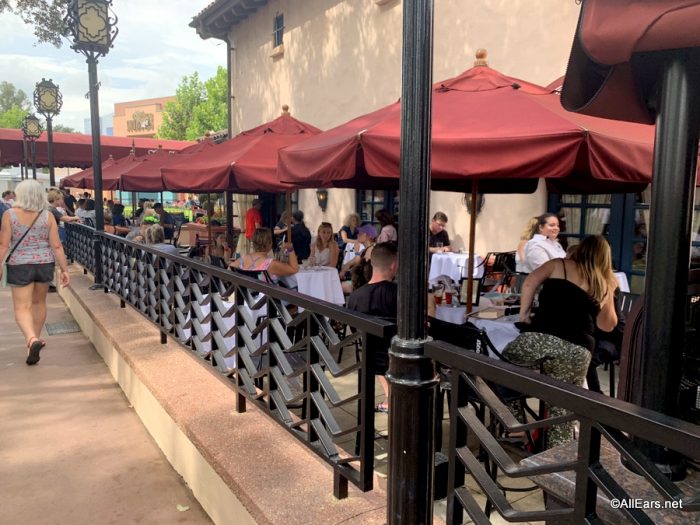 Our Favorite Sit-down Spot: 50's Prime Time Cafe
Theme parks are kitschy. There's really no escaping it. Especially when a fair number of meals might result in a face-to-face with Goofy.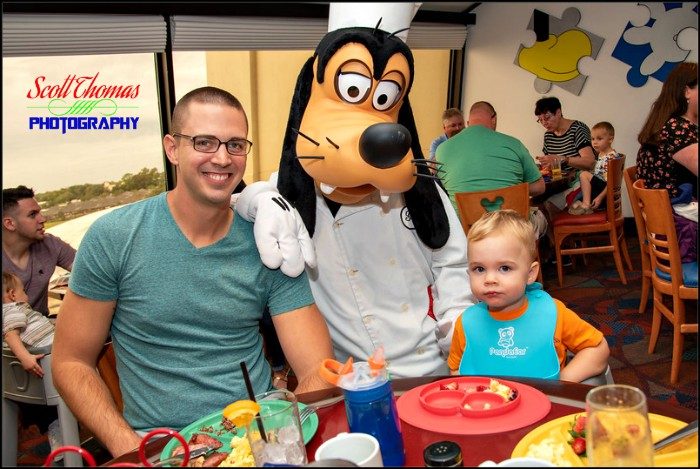 Now, we'll admit Disney has a mixed track record with kitsch. Hester and Chester's Dino-Rama has gotten a… mixed reception, to keep it simple. Then, the less we say about the original California Adventure at Disneyland Resort, the better.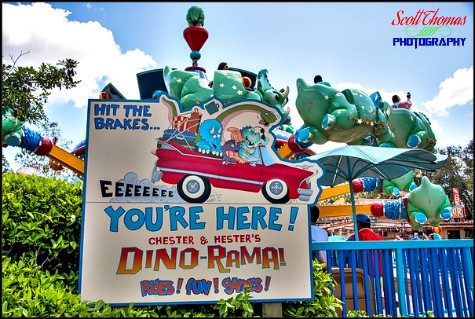 However, one place where kitsch really works? The kitschen! Er… kitchen!  That's why 50's Prime Time Café is one of our favorite spots to eat at Hollywood Studios.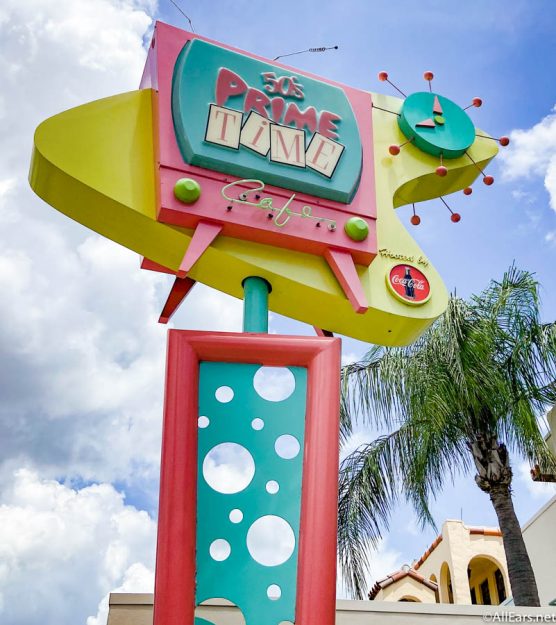 This place takes the campy aesthetic of 1950s television and runs with it, with retro architecture and linoleum floors.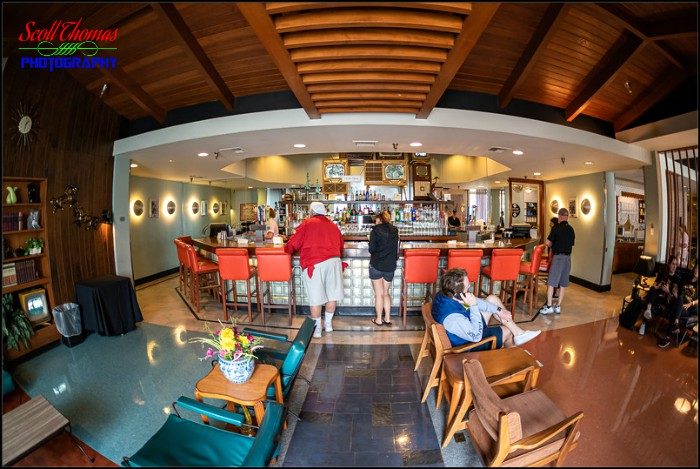 However, don't expect TV dinners or horrible gelatin monstrosities here; Mom's kitchen serves some of the finest food at the park. Oh, did we mention that this place takes the "when you're here, you're family" thing completely literally? Guests who don't eat their veggies might end up getting scolded! Though, you can always opt out of the show, or skip it entirely by heading to the Tune In Lounge, where you can still enjoy the decor and full menu without being reprimanded by your Aunt/server. Either way, you can enjoy some of the best food Hollywood Studios has to offer while enjoying some classic shows.
Is there a restaurant at DHS that you love that we skipped? Are there any secret dining tips you know? Let us know in the comments! We'll see ya real soon!
Want to read more AllEars Reader Reviews or leave one of your own?