Recently, we learned that Disney World will begin to call back Cast Members in the coming weeks ahead of several Disney Vacation Club Resorts reopening on June 22nd. This will be the first time that these Cast Members have been able to return to work since they were furloughed after the resort closed in mid-March.
Eric Clinton, the leader of the union Local 362, mentioned that while many Cast Members will be returning to work soon, other positions will not be filled for a considerable amount of time.
In an Orlando Sentinel article, Clinton noted that Disney will not be bringing back the Disney College Program immediately upon reopening. Clinton commented that "If anyone thinks that college program workers are coming back anytime soon, they are mistaken."

The Disney College Program brings thousands of college students from around the country and even the globe to Disney World each semester to work in the theme parks. Many of these students are also able to earn college credit while in the program.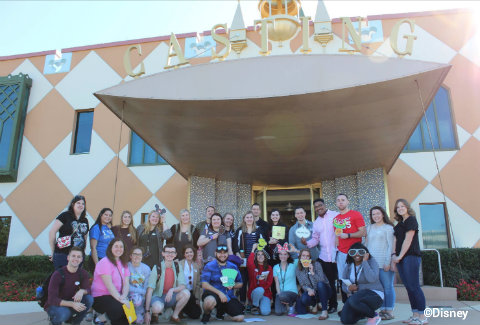 Most of the students in the Disney College Program work in frontline positions in the theme parks, including attractions, retail, and food & beverage. Many go on to participate in Professional Internship programs with Disney.
We have also noticed that Disney may be looking to bring back International Cast Members soon, many of whom are given jobs in their "home" Pavilion in World Showcase. Disney's career website is currently posting jobs for Representatives for Mexico, Germany, and Norway.
The Disney College Program represents a significant portion of Cast Members across all four theme parks as well as the resorts, and it will be interesting to see how this impacts the Guest experience when the parks reopen.
Have you or someone you know participated in the Disney College Program? Let us know in the comments!