Sometimes I look at a photo and know it has more potential than what I see straight out of the camera. For instance, this photo of Spaceship Earth in Epcot's Future World is good but looks a little flat. All the elements are pretty much the same color and exposure.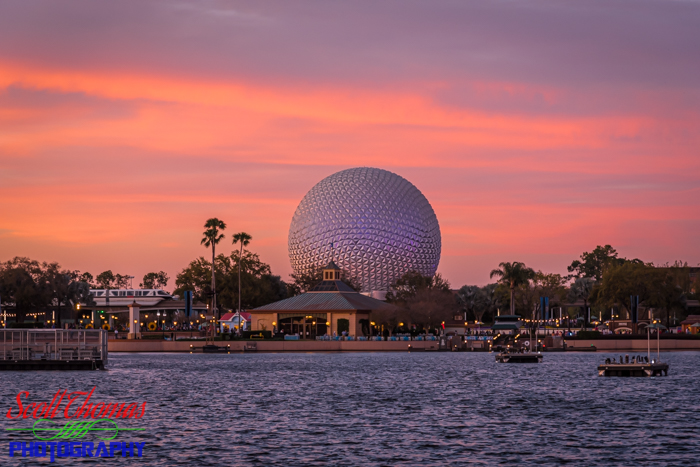 I wanted to add some drama to the scene. Using Adobe's Lightroom CC photo editing software, I started by dropping in a Graduated Filter from the top down to where the sky meet the trees, monorail and buildings.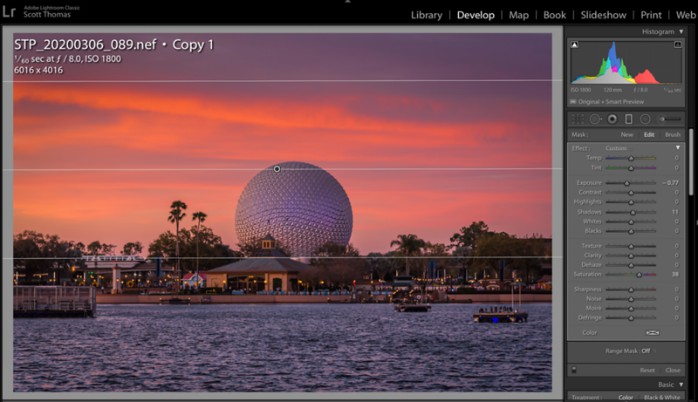 By lowering the exposure of the filter, it brought out more color and darkness to the sky. It also did the same to the top of Spaceship Earth. To remove it, I selected the Luminance Mask and checked the Show Luminance Mask box to see where the mask was active.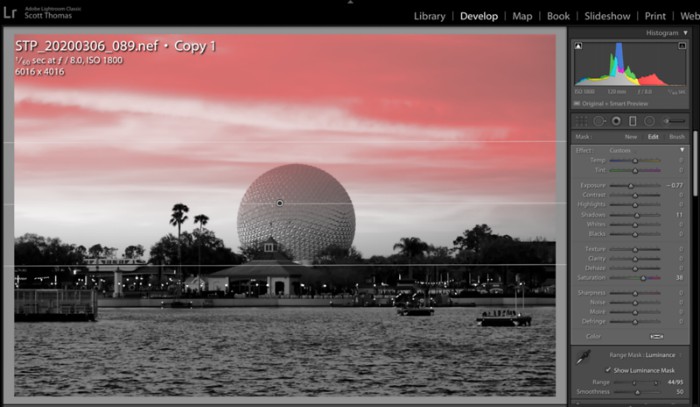 By moving the Range Slider, I raised the mask (seen here in red) away from Spaceship Earth.
With that done, I wanted to pull out Spaceship Earth from the background. To do it, I selected the Radial Filter which uses a round filter. I carefully set it to cover Spaceship Earth. I increased the exposure, added texture, clarity and saturation inside the filter.
Here is a Before (left) and After (right) the addition of the filters to the photo.
I think I accomplished my goal for adding drama and making Spaceship Earth  the subject of the image. Here is the final image:
I found to not add a lot of change. I go slow and add and subtract slowly so as not to overdo it.
If you process your images, what tools do you like to use?
Be sure to follow @allearsnet on Facebook, Instagram and Twitter!
Click below to subscribe to the AllEars® newsletter so you don't miss any of the latest Disney news!