Epcot's World Showcase at Walt Disney World features eleven different pavilions inspired by nations from around the globe. But it isn't just fun to see; it's also the perfect opportunity for an international feast! Each country has its own restaurants and gourmet meals tied that nation's unique cuisines.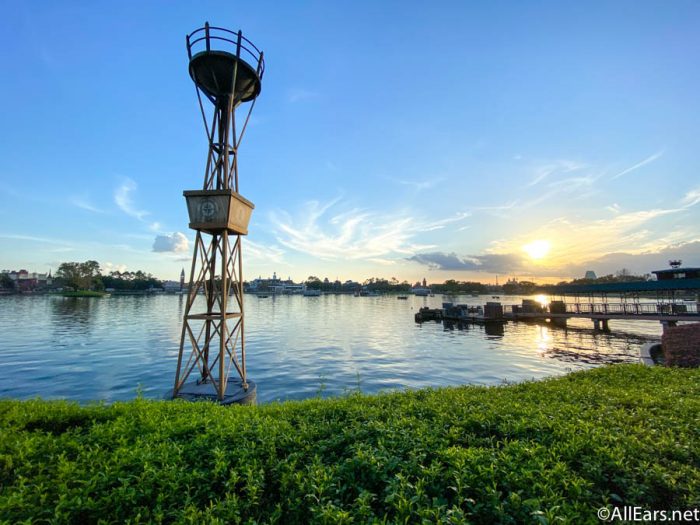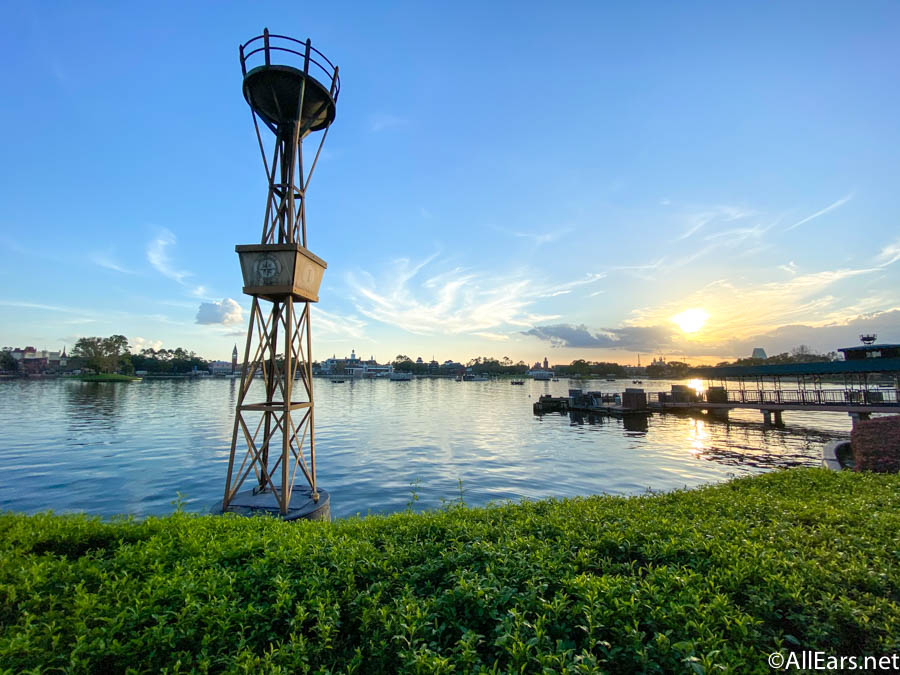 But even though we're all unable to travel around World Showcase right now, you can still take an international food tour from your own home by recreating some of the classic recipes served at World Showcase restaurants.
Here are
eleven recipes from EPCOT's World Showcase

!
Canada – Maple Crème Brûlée
Canada is famous for both its fine dining and for the love landscaping throughout the pavilion.  Canada's Le Cellier Steakhouse features numerous options utilizing maple — that sweet nectar of the maple tree — and the Maple Crème Brûlée is especially tasty.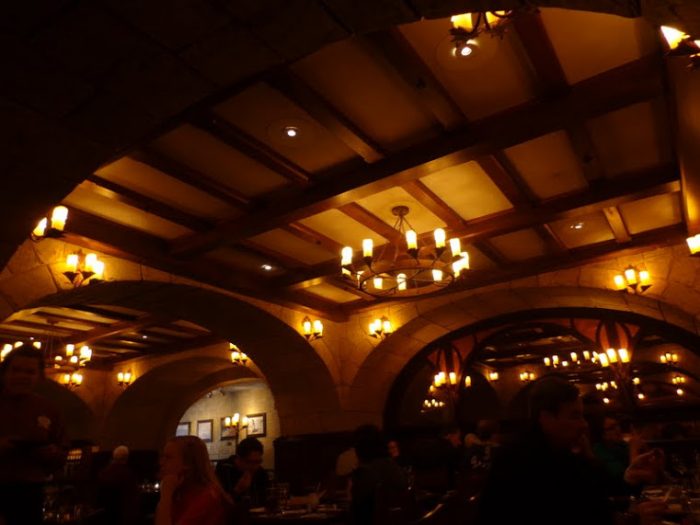 The maple mixed with the milky cream makes this dessert ever so sweet. By following the directions below, you'll get eight portions for the brûlée, enough to satisfy the whole family.
Maple Crème Brûlée Recipe
Ingredients:
1 pint heavy cream
6 oz. whole milk
12 oz. (1 1/2 cups) granulated sugar
12 oz. (15 eggs) egg yolks
2 teaspoons maple extract
Method:
1. Heat heavy cream, whole milk and granulated sugar over double boiler until sugar is dissolved (110F). DO NOT WHIP. Stir only.
2. Place in a large mixing bowl. Slowly add 1/3 of cream mixture to egg yolks, stirring to temper egg yolks.
3. Add remaining cream mixture. Stir to blend well.
4. Add maple extract to previous mixture.
5. Strain mixture through fine mesh strainer.
6. Pour mixture into serving dishes that have been place into two cake pans. Add enough water in the bottom of each cake pan to fill 1/4 the way up the serving dishes.
7. Bake in a low oven — 275 degrees — for approximately 2 to 2 and 1/2 hours. The desserts should be "set" firm but not hard, with a little wiggle when you shake it gently.
8. Sprinkle cooled custards with sugar and melt with a torch.
There's nothing like a hearty, English-style stew to make you feel good, and Rose & Crown's excellent Guinness Stew is sure to please your taste buds.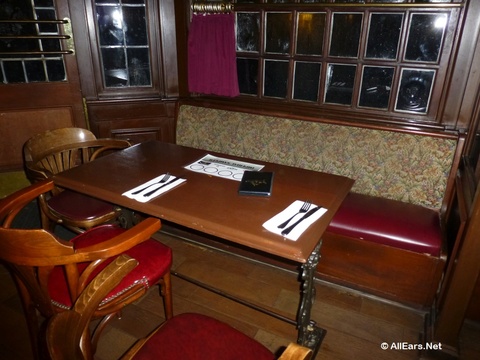 This beefy soup is a great way to satisfy your cravings and get in your daily vegetable needs. Plus, the Guinness adds some extra zing to the dish.
Guinness Stew Recipe
Ingredients:
2 pounds sirloin cubes
1 ounce olive oil
1 each dry bay leaf
8 ounces diced onions
4 ounces diced carrots
½ ounce chopped garlic
2 teaspoons fresh thyme
2 teaspoons fresh rosemary
¼ teaspoon red chili flakes
8 ounces Guinness stout
1 quart beef broth
Method:
1. Sear sirloin cubes in a large stock pot in a small amount of olive oil, add the bay leaf.
2. Once the meat has a good sear on it (browned), add the onions and carrots. Cook until the onions are translucent.
3. Add the garlic, thyme, rosemary, and chili flakes. Cook for one minute and add the Guinness.
4. Allow the Guinness to simmer for five minutes, then add the beef broth.
5. Simmer for 30 minutes. Liquid should reduce by at least 1/3.
6. Season with salt and pepper to your personal taste.
To thicken stew if wanted, make a slurry of 1 ounce cornstarch and 2 ounces water and add to stew while at a simmer.
France – Gratin de Macaroni
France has a well-deserved reputation for sophisticated, gourmet cooking, and Chefs de France has many excellent menu options. But if you want something a little simpler to make in the kitchen, why not go for Gratin de Macaroni (mac and cheese)?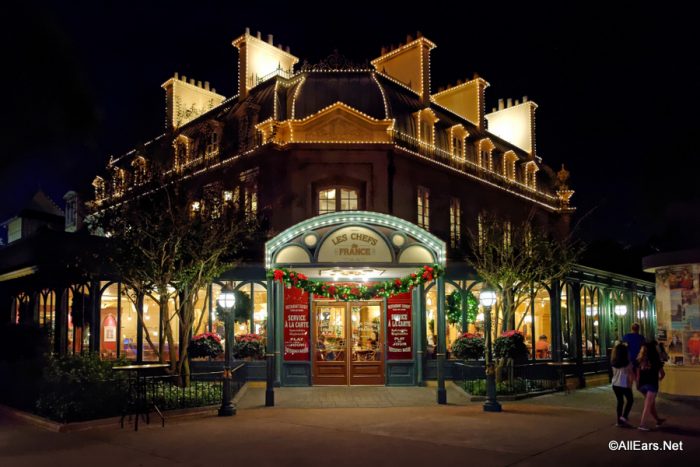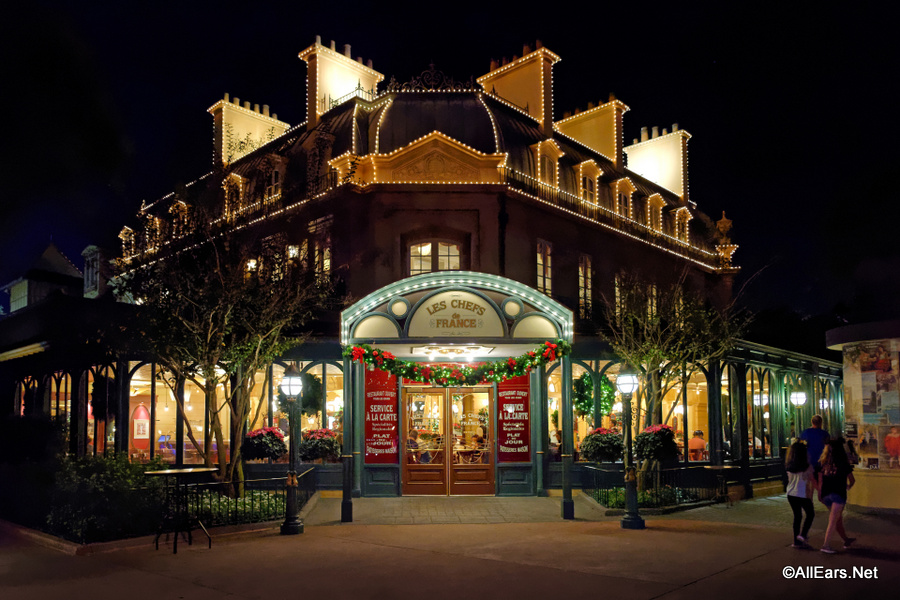 The use of Gruyere cheese in the recipe gives it a European flair, and you'll love the taste. The recipe can serve about six people, so feel free to share it with friends and family.
Gratin de Macaroni Recipe
Ingredients:
3/4 pounds elbow macaroni or rigatoni
3 cups whole milk
4 tablespoons unsalted butter
1/3 cup flour
1 pinch nutmeg
1/2 cup heavy cream
1 1/2 cups shredded Gruyère cheese
2 tablespoons freshly grated Parmesan cheese
Coarse salt and freshly ground black pepper – to taste
Method:
1. Preheat oven to 400 degrees Fahrenheit.
2. Butter a large baking dish; set aside.
3. Begin cooking macaroni until just al dente, or slightly underdone. Drain and set aside when done.
4. While the macaroni cooks, heat milk in a small saucepan over medium heat – do not let simmer.
5. Melt butter in a medium saucepan.
6. Add flour to melted butter.
7. Stir 1 to 2 minutes, until butter-flour mixture is golden.
8. Slowly whisk in warm milk.
9. Add nutmeg, salt, and pepper.
10. Cook sauce, whisking often, until thickened – about 10 minutes
11. Remove from heat.
12. Add heavy cream and half of the Gruyère cheese.
13. Stir until cheese is completely melted.
14. Combine macaroni with cheese sauce.
15. Pour the macaroni and cheese into the large baking dish.
16. Top with remaining half of Gruyère and Parmesan.
17. Cover dish with foil.
18. Bake 10 minutes.
19. Remove foil and continue baking until cheese is golden brown.
20. Remove from oven and let cool for at least 10 minutes before serving.
Morocco – Beef Brewat Rolls 
The hub of key trade routes stretching across Africa, Europe, and the Middle East for centuries, Morocco has a diverse and vibrant array of different foods to try. And you can enjoy some Moroccan cuisine in your own home with some savory Beef Brewat Rolls.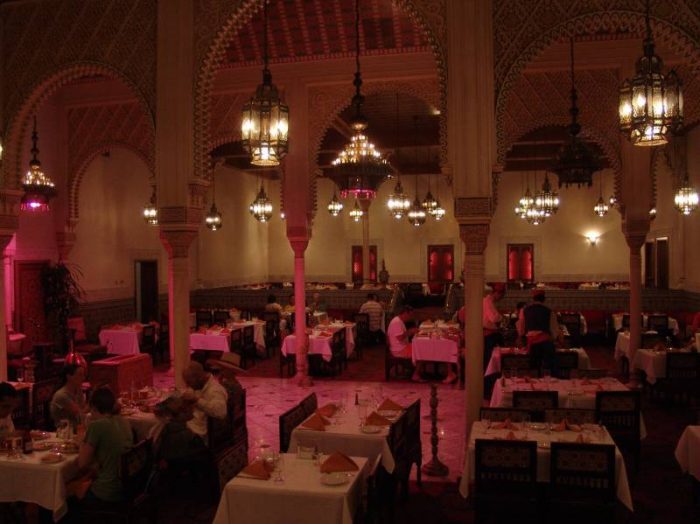 These savory appetizers from Restaurant Marrakesh capture the rich flavors of Moroccan cooking. The deep-fried roll style lets you enjoy crispy pastry on the outside and rich beef on the inside.
Beef Brewat Rolls Recipe
Ingredients:
1 pound ground beef
1/2 medium onion, diced
1 ounce chopped coriander
1 ounce chopped parsley
Method:
Mix above ingredients and brown.
Add:
1/2 teaspoon cinnamon
1 pinch ginger
1 pinch saffron
1 teaspoon salt
2 eggs, whipped
1 ounce peanut oil
Add to beef and herb mixture, cook fully, then cool.
Wrap 1 ounce of meat mixture in a bastilla leaf (similar to a phyllo pastry sheet, found in Middle Eastern grocery stores). Deep fry rolls. Sprinkle with powdered sugar and cinnamon.
Japan – Sukiyaki 
Japan has some of the best cuisine in the world, and World Showcase's pavilion has a lot of excellent meals at its different options, including sushi, soup, and much more. One tasty Japanese hot pot course, the Sukiyaki, comes from the now-closed Yakitori House restaurant, but you can still make it from your own home.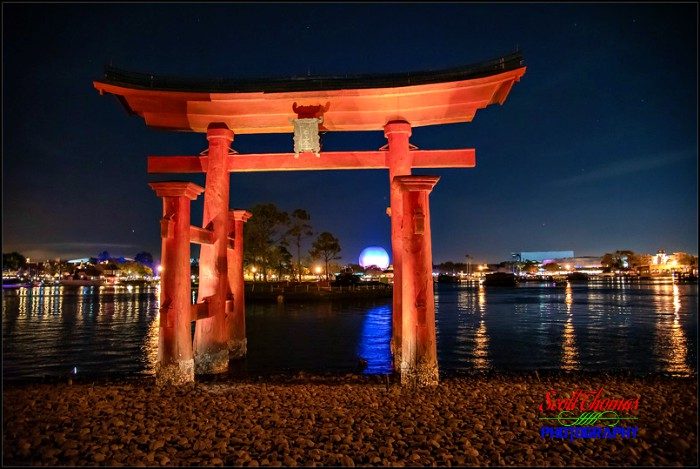 Making sukiyaki will take you about 45 minutes, and it will yield 4 servings. The hot pot's rich mix of beef, vegetables, and Japanese-style noodle makes for a terrific main course at dinner.
Sukiyaki Recipe
Ingredients:
1 pound Beef (paper thin slice)
1 large Onion
1 Bunch Green Onion
½ pound Carrot
2 Packs Japanese Noodle
Sukiyaki Sauce
1/5 Cup Soy Sauce
1/5 Cup Mirin (Sweet cooking Sake)
1 Cup Dashi (Fish Stock)
Dashi
1 Cup Water
1 inch square Konbu (Sea Weed)
1/2 Cup Bonito Flakes
How to make dashi:
Place in a saucepan with konbu and water and soak for 2 hours.
Bring saucepan to a rapid simmer over high heat.
Remove saucepan from heat, adding bonito flakes.
Let stand for 3 minutes, strain through into a bowl.
Method:
Heat sukiyaki pot.
1 tablespoon fat in pot, add beef slices and sear on both sides.
3. Add sauce, vegetables cook as desired.
The United States of America has a rich history, and with that storied past come many great recipes.
This Peach Cobbler recipe originated with the now-defunct Liberty Inn restaurant, but it remains a classic, delightful dessert.
Peach Cobbler Recipe
Ingredients:
COBBLER DOUGH
1 cup all-purpose flour
1/4 cup sugar
|1/4 cup brown sugar
1 teaspoon baking soda
1/4 teaspoon salt
4 tablespoons butter, cut into small pieces
1/4 cup boiling water, divided
OAT TOPPING
3/4 cup all-purpose flour
1/2 cup sugar
3/4 cup old fashioned oats
1/2 teaspoon cinnamon
1/2 cup butter, melted
PEACH FILLING
1/3 cup peach juice, divided
1/3 cup brown sugar
1 pound (4 cups) frozen peaches
1 tablespoon cornstarch
Method:
FOR COBBLER DOUGH:
Combine flour, sugar, brown sugar, baking soda, and salt in the bowl of an electric mixer fitted with a paddle attachment.
Mix on low speed, slowly adding butter until dough is crumbly.
Add boiling water, 1 tablespoon at a time, until dough is soft and no longer crumbly.
Roll dough into log 3 inches wide. Cover in plastic wrap and chill for 4 hours or until firm.
FOR OAT TOPPING:
Mix flour, sugar, oats, and cinnamon in a medium bowl.
Stir in melted butter. Refrigerate until ready to use.
FOR PEACH FILLING:
Combine 2 tablespoons of peach juice with brown sugar in a large sauté pan over medium heat for 3 minutes, or until sugar dissolves.
Add frozen peaches and cook, stirring occasionally, for 15 minutes, until peaches are soft.
Mix cornstarch with remaining peach juice. Pour into warm peaches and stir until juice is thick. Set aside.
FOR PEACH COBBLER:
Preheat oven to 350°F. Place 8 (8-ounce) ramekins on a baking sheet.
Fill each ramekin with 1/4 cup of peach filling.
Slice cobbler dough into 8 slices and place on top of peaches. Top each slice of dough with 1/4 cup of oat crumble.
4. Bake 20 minutes or until golden brown. Serve warm.
Italy – Gnocchi with Spinach and Gorgonzola Cream Sauce 
If you think of pasta, you're likely to think of Italy, and vice-versa. World Showcase has many fine pastas to sample in its Italy pavilion, and you can make many of them in your kitchen, such as the Gnocchi with Spinach and Gorgonzola Cream Sauce.
The dumpling-like gnocchi is very creamy and tasty, showing the diverse variety of Italian pasta. Tutto Italia currently serves a different gnocchi recipe with potatoes and tomatoes, but both versions are great pasta choices.
Gnocchi with Spinach and Gorgonzola Cream Sauce Recipe
Ingredients:
2 eggs
1/2 teaspoon salt
1/8 tablespoon ground black pepper
1/8 teaspoon ground nutmeg
1 (16 ounce) container ricotta cheese
1 (10 ounce) box frozen chopped spinach, thawed and squeezed dry
1 1/4 cups all-purpose flour
2 cups heavy cream
3 tablespoons dry white wine
1 teaspoon brandy extract
1 pinch ground nutmeg to taste
2 ounces crumbled Gorgonzola cheese
salt and pepper to taste
Method:
Beat eggs with 1/2 teaspoon salt, 1/8 teaspoon pepper, and 1/8 teaspoon nutmeg in a large bowl. Mix in ricotta cheese and spinach until evenly blended. Continue mixing in the flour, 1/4 cup at a time until a soft dough forms. If the dough is still sticky, add an additional 1/4 cup of flour. Cover, and place into refrigerator.
Bring a large pot of lightly salted water to a boil over high heat. Divide the gnocchi dough into 4 pieces, and roll into 1/2 inch thick ropes on a floured surface. Slice each rope into 1/2 inch pieces. Gently boil the gnocchi until they float in the water, 3 to 4 minutes. Drain in a colander, and set aside.
Meanwhile, pour cream, wine, brandy extract, and 1 pinch of nutmeg into a saucepan. Bring to a simmer, then remove from heat and whisk in the Gorgonzola cheese; season to taste with salt and pepper. Toss the gnocchi with the Gorgonzola sauce, and serve immediately.
Germany – Schnitzel with Tomato and Mushroom Sauce 
Comprising hundreds of historic city-states and kingdoms, Germany has a diverse mix of cultures and local cuisines. You can sample some of the many German foods at Biergarten, a merry restaurant where Oktoberfest happens every day.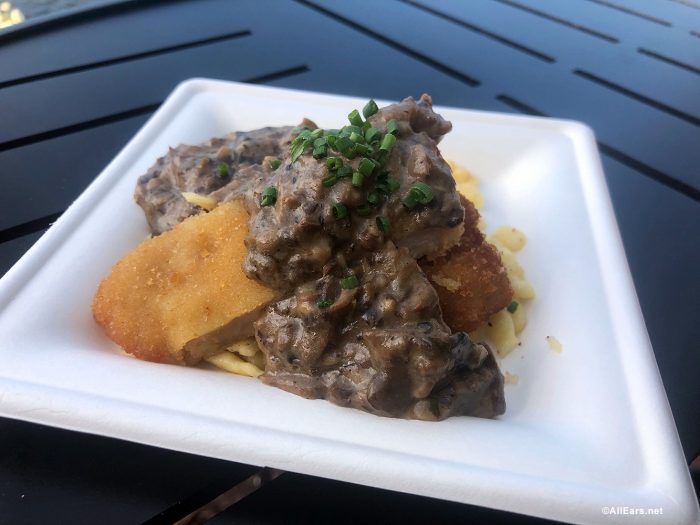 One such meal you can have at Biergarten is the classic Schnitzel with Tomato and Mushroom Sauce. And it's actually fairly easy to whip up this German recipe yourself, with the right ingredients and preparation.
Schnitzel with Tomato and Mushroom Sauce Recipe
Ingredients:
4 3 oz. portions of Veal, Chicken, or Pork Cutlets
Salt and Black Pepper to taste
2 Eggs
1/2 cup Bread Crumbs
Sauce
4 oz. Demi-glaze (dry package classic sauce mix, look for brands such as Knorr)
1 cup diced onion
1/2 cup large diced plum tomatoes
1 tsp. minced garlic
2 fresh rosemary sprigs
4 cups water
1 cup sliced mushrooms
1/2 cup small diced plum tomatoes
Salt and Pepper to taste
1 tbsp. freshly chopped parsley
Method:
Pound desired meat cutlet to tenderize. Rub in salt and pepper. Beat egg and dip each cutlet in the egg then the bread crumbs. Sauté until golden brown. Keep warm.
For the sauce, prepare the demi-glaze as directed on the package. Set aside. In a saucepan, saute the onion. Add large diced tomatoes, garlic, and rosemary and continue to sauté until the onions are golden brown. Pour water to another saucepan and add the prepared demi-glaze sauce mix. Bring to a boil, stirring constantly. Reduce the heat and simmer 3-5 minutes, stirring occasionally until it thickens. Add the sauteed vegetable mixture to the demi-glaze and let simmer 8-10 minutes. Strain. Sauté the mushrooms in a skillet. Add small diced tomatoes and cook until there is a little liquid left in the skillet. Season with salt and black pepper. Add the chopped parsley. Mix with the demi-glaze sauce.
To serve, place prepared cutlet on plate and spoon tomato and mushroom sauce over cutlet.
China – Honey Sesame Chicken 
The third largest country in the world, China has a rich culinary history that has spread around the world. At the Nine Dragons Restaurant, there are many different Chinese specialties to choose from, but we particularly recommend the yummy Honey Sesame Chicken.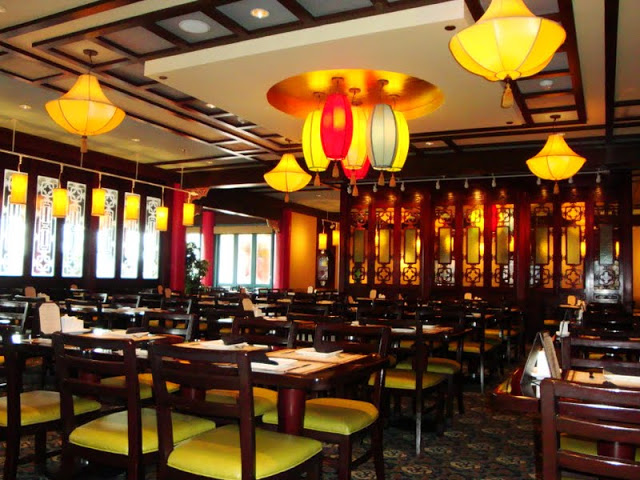 Sweet and able to yield four servings, the sesame chicken is great to eat, as well as easy to cook up. So whether you're at World Showcase or at home, you can enjoy this tasty Chinese cuisine.
Honey Sesame Chicken Recipe
Ingredients:
0 to 12 ounces chicken breasts, cut into cubes
Marinade:
1 tsp chicken base (not bouillon; base is a pastelike mixture available in gourmet or larger supermarkets)
Dash of white pepper
Salt to taste
Sugar to taste
½ tsp cooking wine
½ tsp sesame oil
Garnishes:
Toasted white sesame seeds
Chopped green onions
Batter:
¾ cup all-purpose flour
¼ cup cornstarch
1 heaping tsp baking powder
½ of a beaten egg
2 tbsp oil
2/3 cup water
Pinch of salt
Honey Sauce:
1/8 cup, plus 1 tbsp honey
¼ cup sugar
1/8 cup ketchup
1 tbsp white vinegar
Method:
Combine marinade ingredients and let cubed chicken soak in liquid for 30 minutes.
Combine batter ingredients. Set aside.
Combine sauce ingredients. Set aside.
Heat cooking oil for frying, about 320º F. Using tongs, dip marinated chicken into batter and deep fry.
5. Heat honey sauce in a large wok. Turn off heat. Add chicken pieces and toss to coat. Place chicken in green onions and sesame seeds.
If you want to taste Nordic cuisine, and dine like royalty, you can't go wrong with the exquisite Akershus Royal Banquet Hall. Styled after the traditional feasts held by kings in great castles, the storybook dining features many unique Norwegian foods, including Kjøttkake/Kjottkaker.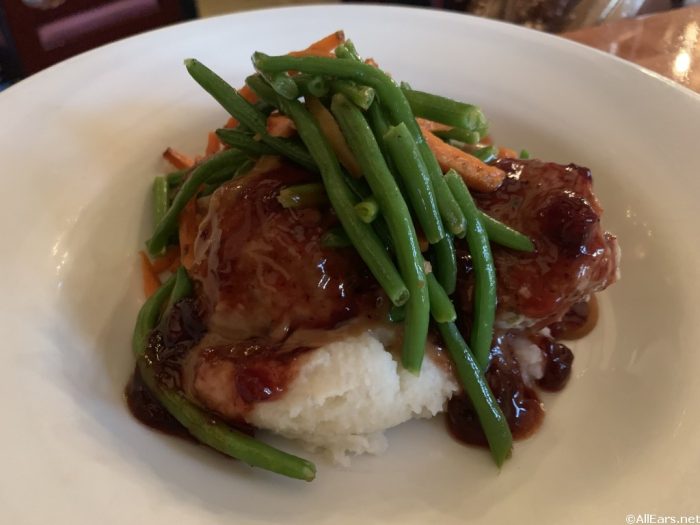 These salty and tasty Norwegian meatballs are a great appetizer for a meal or make a tasty entree when served with a starch, and you might want to try it out at your home. And while you would normally use steamed beets when making Kjøttkake, canned beets can also work well as a substitute for the recipe.
Kjottkaker Recipe
Ingredients:
1 pound ground pork
1 pound ground beef
2 ounces minced shallots
2 ounces minced capers
5 ounces steamed beets
2 tablespoons Dijon mustard
To taste kosher salt
To taste pepper
olive oil
Method:
Steam beets just until knife tender, peel and small dice. Mince all vegetables and mix all ingredients together. Test a small amount for seasoning. Form 1 to 1 ½ ounce portion patties. Pan fry in olive oil to medium well.
Mexico – Queso Fundido
Out of World Showcase's many different international pavilions, Mexico is perhaps the most immersive – a vast, indoor recreation of a nightly Mexican market. And you can deepen the experience even further by dining at the ranch/hacienda-like San Angel Inn Restaurante.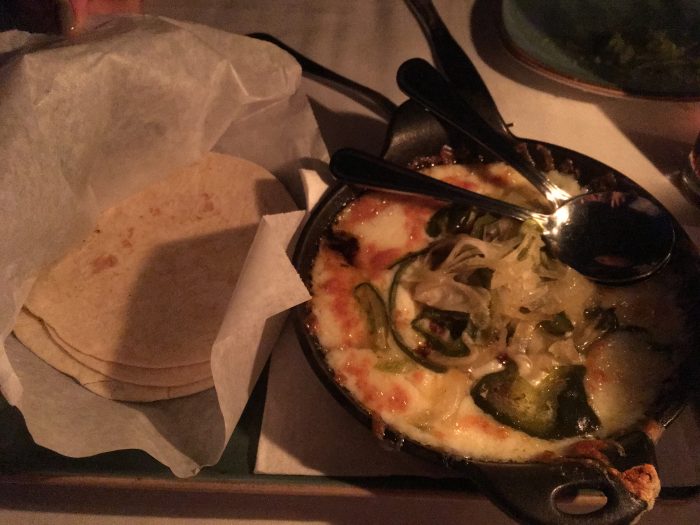 While there are many different and tasty Mexican foods available at the restaurant, the cheesy Queso Fundido is especially satisfying. Yielding four servings, the queso fundido lets you savor tortillas in a new style than usual.
Ingredients:
1/2 pound Muenster cheese
1/4 pound chorizo sausage
6 flour tortillas
Method of Preparation:
Slice or grate cheese and set aside.
Peel chorizo sausage and cut into large chunks. Saute in a small frying pan until nicely browned. Break up sausage into small pieces while browning and drain any excess fat.
Lightly grease a shallow oven/broiler-proof casserole dish. Arrange half the cheese in bottom of the dish. Top with cooked sausage and remaining cheese. Broil until cheese melts and lightly browns.
Warm tortillas and cut into quarters. Spoon melted cheese mixture onto tortilla pieces and serve immediately.
As you can see, you don't need to go to World Showcase to enjoy global cuisine – though you should still visit World Showcase; there's plenty more to see and do there. So if you want to try something new, test your cooking prowess with these international gourmet recipes.
What are your favorite recipes from World Showcase and Walt Disney World? Please leave comments below. 
Join the AllEars.net Newsletter to stay on top of ALL the breaking Disney News! You'll also get access to AllEars tips, reviews, trivia, and MORE! Click here to Subscribe!