Hi, AllEars readers! If you would like to read more information regarding the temporary closures at the Disney Parks, please
click here for a list of closures at the Disney Parks
, or
click here for some of our most FAQs
. From all of us at AllEars, our thoughts are with those affected. While the Disney Parks are closed, we will continue to write articles and bring you AllEars TV videos to enjoy and for our readers to use once the parks reopen. 
---
Some of the greatest meals we've ever had have been at Disney World restaurants. The caliber of the Signature and Table Service restaurants, the chefs, and their menus are almost unparalleled — particularly if you're talkin' theme park dining. If you've ever been on the Disney Dining Plan, you know that some restaurants cost only one Table Service DDP credit, while the Signature restaurants at Walt Disney World cost two Table Service credits.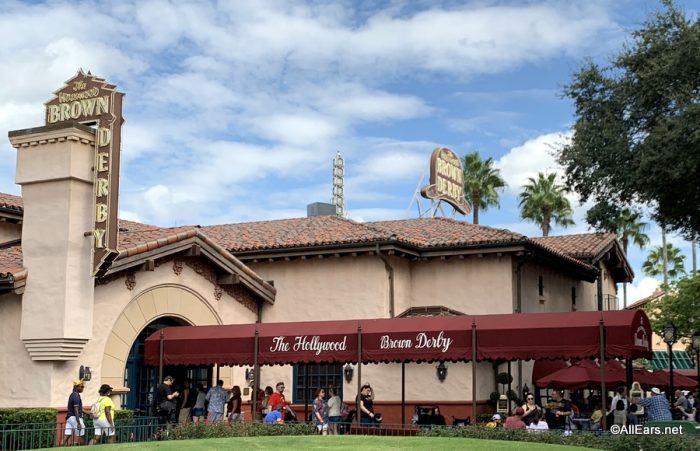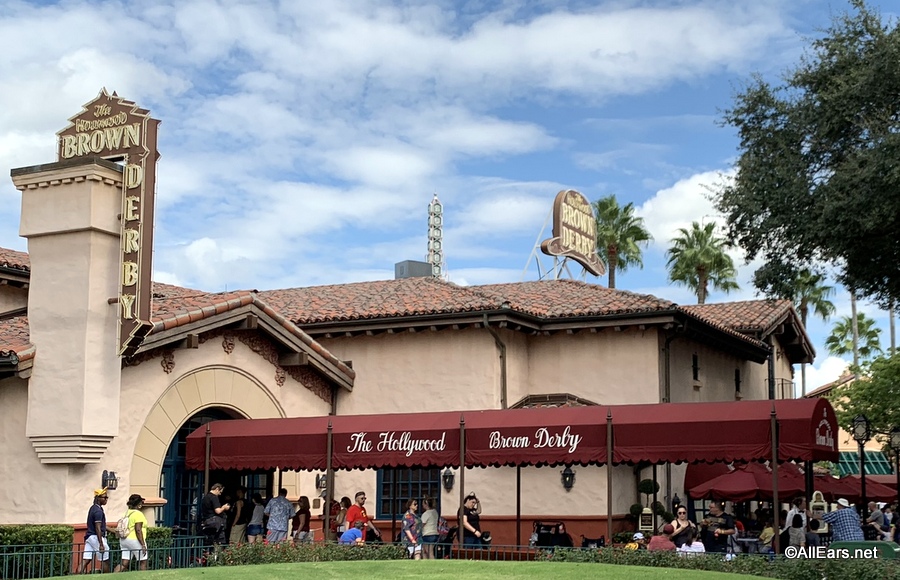 While the parks are closed, we've been going through withdrawal from our favorite Disney restaurants. Luckily we have a huge catalog of recipes to make all of our favorite dishes at home.
Here are a few
iconic Walt Disney World Signature restaurant dishes

you can make at home while the parks are closed.
Appetizers
First let's start with first course at the all great two dining credit restaurants: the appetizers.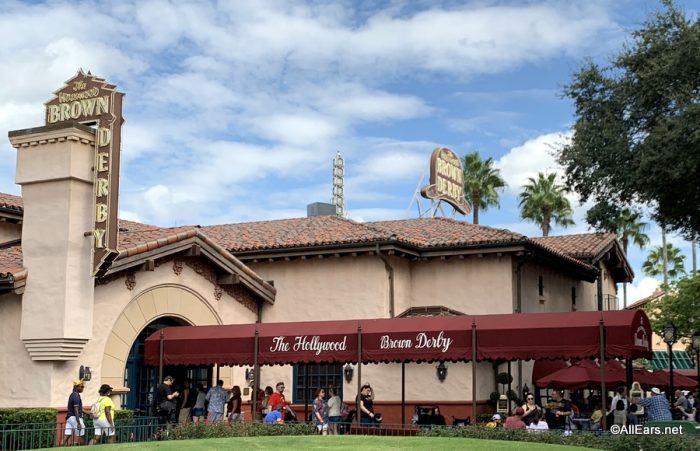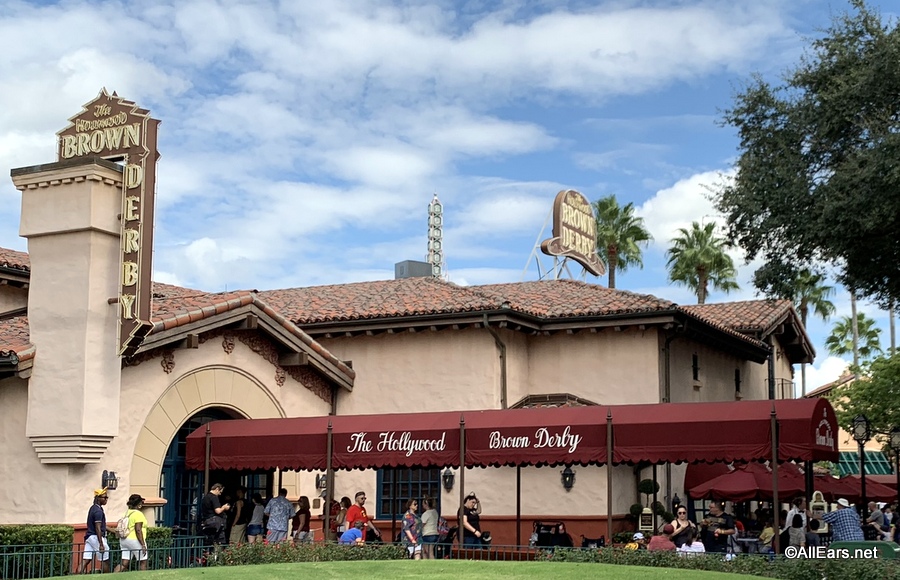 Cobb Salad with French Dressing
1/2 head iceberg lettuce
1/2 bunch watercress
1 small bunch chicory
1/2 head romaine lettuce
2 medium tomatoes, blanched & peeled
1 1/2 cups cooked turkey breast, diced
3 eggs, hard-cooked
1/2 cup blue cheese, crumbled
6 strips crisp bacon, crumbled
2 tablespoons chopped chives
Chop all greens very fine (reserve some watercress for presentation) and arrange in salad bowl. Cut tomatoes in half, remove seeds, and dice fine. Also dice the turkey, avocado, & eggs. Arrange the above ingredients, as well as the blue cheese and bacon crumbles, in straight lines across the greens. Arrange the chives diagonally across the above lines. Present the salad at the table, then toss with the dressing (below). Place on chilled plates with a watercress garnish.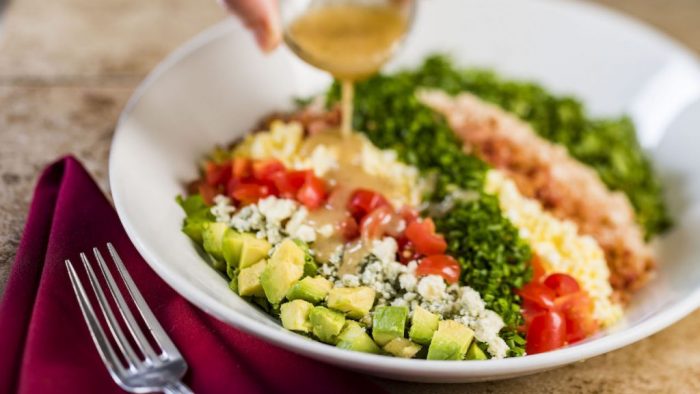 Brown Derby Old-Fashioned French Dressing

1/2 cup water
1/2 teaspoon sugar
1 1/4 tablespoons salt
1 1/2 teaspoons Worcestershire sauce
1 clove garlic, chopped
1/2 cup red-wine vinegar
Juice of 1/2 lemon
1/2 tablespoon ground black pepper
1/2 teaspoon English mustard
1/2 cup olive oil
1 1/2 cups salad oil
Blend all ingredients except oils, then add olive oil and salad oils and mix well. Blend well again before mixing with salad.
Cheddar Cheese Soup
1/2 pound of bacon, cut into 1/2-inch pieces
1 medium red onion, cut into 1/4-inch pieces
3 celery ribs, cut into 1/4-inch pieces
4 tablespoons butter
1 cup all-purpose flour
3 cups chicken stock
4 cups milk
1 pound white cheddar cheese, grated
1 tablespoon Tabasco sauce
1 tablespoon Worcestershire sauce
Coarse salt, freshly ground pepper to taste
1/2 cup warm Canadian golden lager or any pale lager-style beer
Chopped scallions or chives, for garnish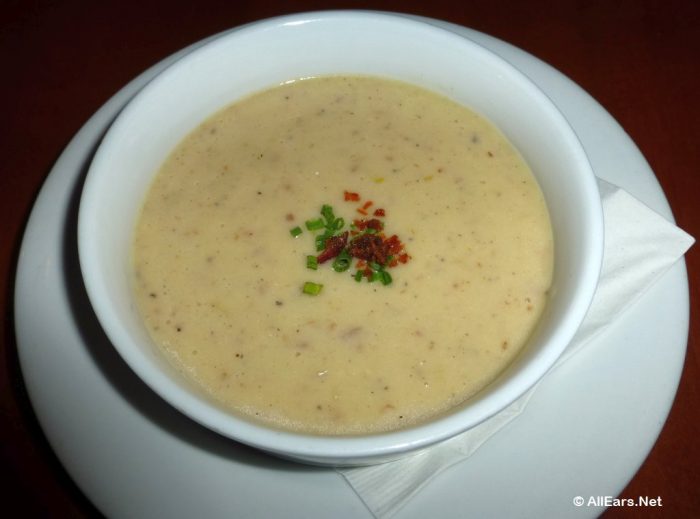 In a 4- or 5-quart Dutch oven, cook bacon, stirring, over medium heat for about 5 minutes, or until lightly browned.
Add red onion, celery, and butter and sauté until onion has softened, about 5 minutes.
Add flour and cook, stirring constantly, for about 4 minutes over medium heat.  Whisk in chicken stock and bring to boil for 1 minute. Reduce heat to simmer and cook for 15 minutes, stirring occasionally.
Add milk and continue to simmer for 15 minutes. Do not boil after milk is added.
Remove from heat and add cheese, Tabasco sauce, Worcestershire sauce, salt, and pepper. Blend with immersion blender until cheese is melted and soup is smooth. Stir in warm beer.  If the soup is too thick, thin with some warm milk.
Serve the soup hot, garnished with chopped scallions or chives.
Cook's note: When re-heating soup, do not bring to a boil, as it will break down.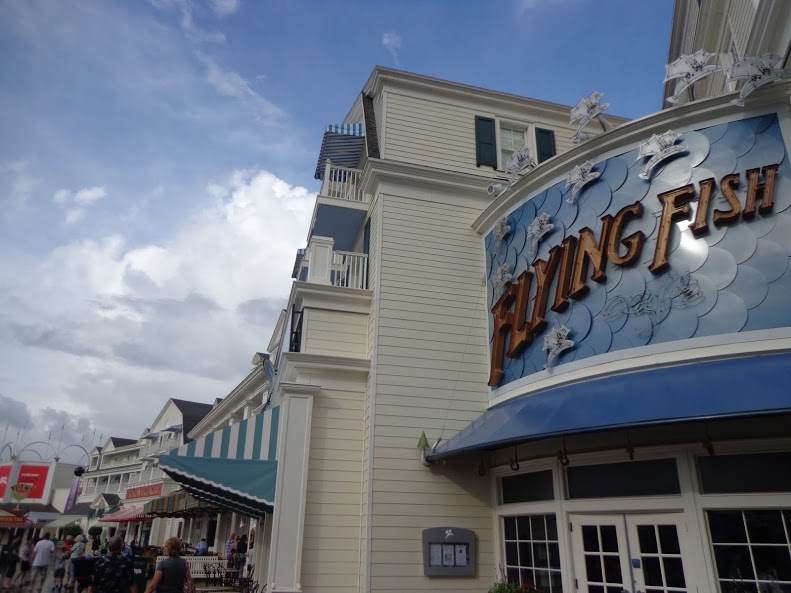 Peeky Toe Crab Cakes
6 cups soft fresh bread crumbs
1 pound lump crab meat, picked over
1/2 cup finely chopped red onion
1/2 cup each finely chopped red and green bell pepper
1/2 cup finely chopped scallions
1/2 cup mayonnaise
1 poblano chile, trimmed, seeded, and minced
4 large egg yolks
2 Tablespoons fresh lemon juice
1 tablespoon chopped fresh parsley
1 3/4 teaspoons salt, or to taste
1 1/4 teaspoons freshly ground pepper, or to taste
1/8 teaspoon cayenne pepper
1 cup all-purpose flour
5 large eggs
1/2 cup vegetable oil for frying
In a large bowl, stir together 2 cups of the bread crumbs, the crab, red onioins, bell peppers, scallions, mayo, poblano chili, egg yolks, lemon juice, parsley, 3/4 tsp. salt, 1/4 tsp. black pepper, and cayenne.

Form 28 crabcakes, using about 2 TB crab mixture for each, shaping to about 1 1/2 inches in diameter.

On a plate, stir together the flour and the remaining 1 tsp. salt and pepper. In a shallow bowl, with a fork, lightly beat the eggs. Place the remaining bread crumbs on a plate.

Dip each crabcake into the flour, shaking off the excess, then into the egg, shaking off the excess, and finally into the breadcrumbs, shaking off the excess. Place the crab cakes on a baking rack.

In a 12-inch skillet, heat 1/4 cup of the oil over medium-high heat until hot but not smoking. Add the crab cakes, in batches, and cook for 3-4 minutes on each side, or until browned and crisp. As the crab cakes are cooked, remove them with a slotted spoon and drain on paper towels; keep warm. Repeat to cook the remaining crab cakes, adding more oil as necessary. 
Entrees
Now we can get into the main course: the entrees. These are some of the Signature main dishes available at Disney's Signature restaurants.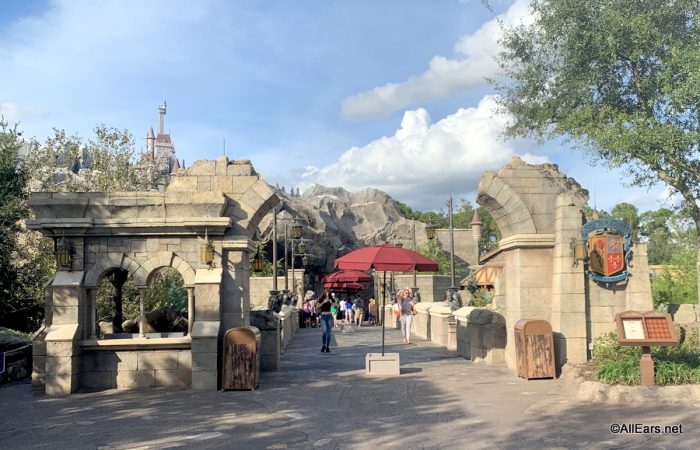 Sauteed Shrimp and Scallops with Creamy Lobster Sauce
1 cup lobster stock
1 cup tomato sauce
1 1/2 cups heavy cream at room temperature, divided
5 teaspoons olive oil, divided
36 small shrimp, tails removed and de-veined
12 medium scallops
Coarse salt, to taste
1 cup sliced button mushrooms
1/2 cup diced carrots
1/2 cup diced turnips
1/4 cup diced shallots
1 cup dry white wine
1/2 pound fresh baby spinach
1 1/2 cups lobster sauce
1/2 cup unsalted butter at room temperature
Freshly ground black pepper, to taste
1 (10-ounce, 6-count) box frozen puff pastry shells, baked per package directions and kept warm
Combine lobster stock and tomato sauce in a small saucepan over high heat; bring to a boil. Reduce heat to medium, add 1 cup cream, and simmer (do not boil) until mixture is thickened and reduced by half, about 40 to 50 minutes.
Heat 2 teaspoons oil a large sauté pan over medium-high heat. When oil shimmers, add shrimp and scallops and a pinch of salt; cook until they begin to turn opaque but are not yet cooked<strong
through. Remove seafood from pan and set aside.
Return pan to heat; add remaining 3 teaspoons oil pan. Add mushrooms, carrots, turnips, and shallots. Cook until mushrooms are golden brown and carrots and turnips are crisp-tender, about 5 to 7 minutes. Add a pinch of salt and wine. Simmer until wine is mostly reduced and vegetables are tender. Add spinach to pan and toss until spinach wilts.
Return shrimp and scallops to pan. Add butter, remaining 1/2 cup cream, and reserved lobster sauce; stir until mixture is well combined and slightly reduced, about 2 minutes.
Evenly divide mixture among pastry shells. Serve hot.
Note: If you cannot find lobster stock, you may substitute seafood stock. Both stocks may be found in the grocery aisle with other common stocks or in the fresh seafood section of your grocery store.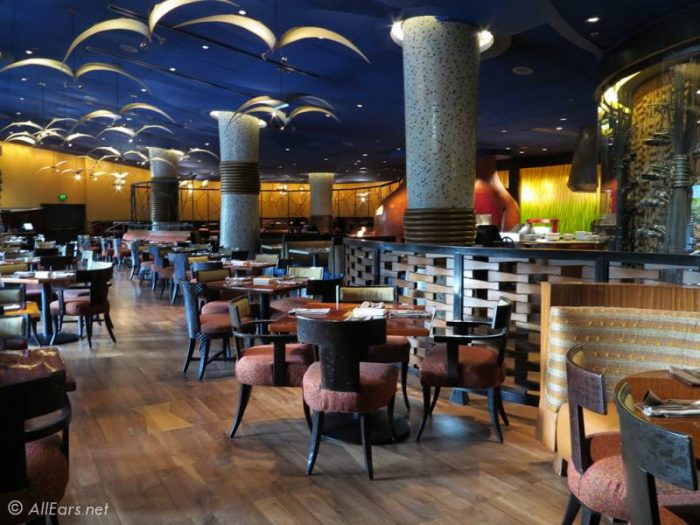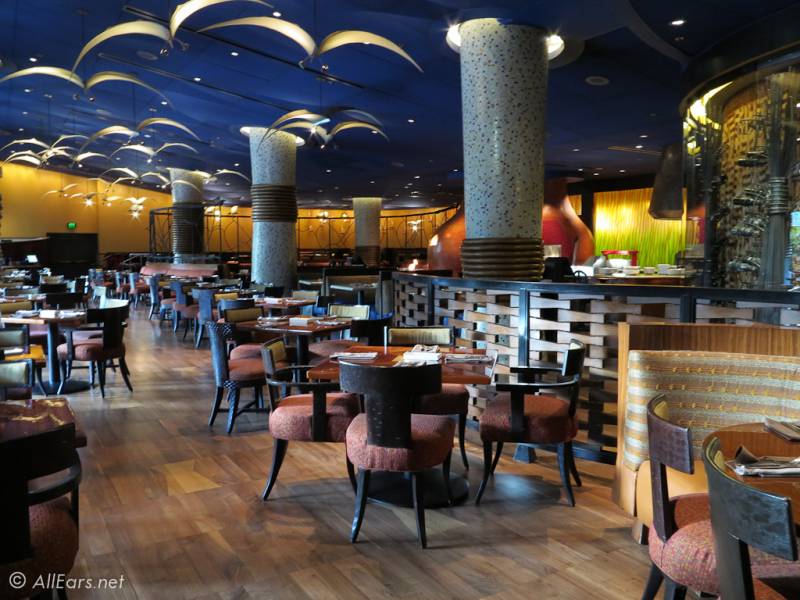 Macaroni & Cheese
Mornay Sauce
1/4 cup butter
1/4 cup flour
1 quart whole milk
1 1/4 cups Quattro Fromage (4-cheese mixture of asiago, provolone, fontina, and gruyere cheeses)
2 pounds elbow macaroni
Prepare the macaroni according to the directions on the package.

Make a roux with the flour and butter over low heat. Bring the milk to a simmer and work in the roux.

Add cheese and salt to taste. Pour over the macaroni and heat through in a moderate oven.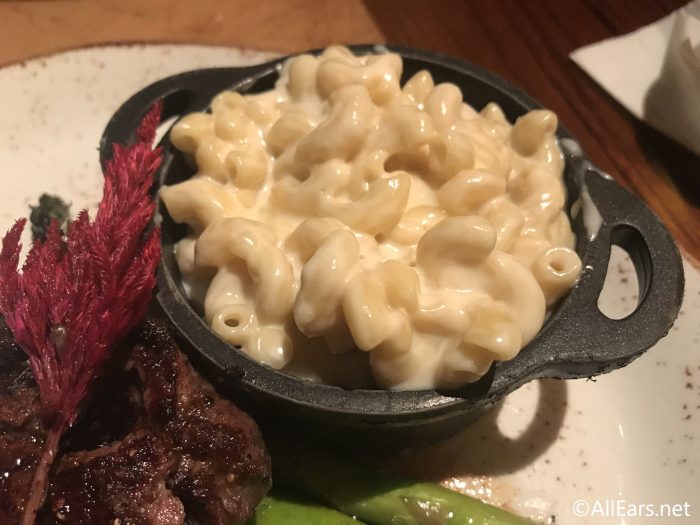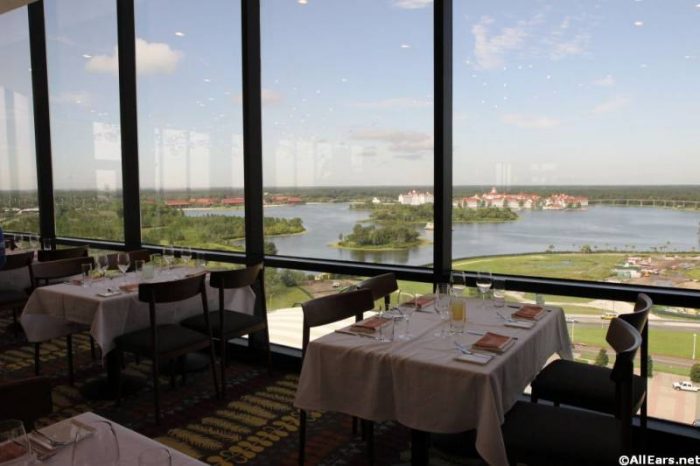 Grilled Pork Tenderloin with Polenta
PORK TENDERLOIN
One-third to one-half pound of fresh (not previously frozen) pork tenderloins per person.
Coat the tenderloins with olive oil and season generously with salt and pepper. Sear in a hot cast-iron skillet, browning on all sides. Set aside for later grilling, reserving pan juices.
MUSTARD BUTTER FOR PORK
1 stick of butter (room temperature)
2 tbsp. Dijon mustard
2 tbsp. whole grain mustard
2 tsp. lemon juice, freshly squeezed
Splash of Worcestershire sauce
Kosher salt and fresh ground black pepper, to taste
Combine all ingredients until well blended. Set aside. Makes enough to coat 3 to 4 pounds of pork tenderloin.
POLENTA
(For a low-fat alternative, substitute water or yogurt for the milk and heavy cream.)
1 cup diced white onion
1 head garlic, diced and sautéed
2 1/2 cups water
2 1/2 cups milk
1/2 cup heavy cream
2 cups polenta (less if you prefer a softer texture)
1 cup Asiago cheese, grated
4 ounces goat cheese, crumbled
1/4 cup finely chopped fresh herbs-equal parts thyme, rosemary, sage, and chives (if using dried herbs, cut proportions in half).
Kosher salt and fresh ground black pepper, to taste
Sauté onion in a small amount of olive oil until transparent. Stir in garlic, then add water, milk and cream and bring to a boil. Whisk in polenta slowly, stirring until thick and bubbling. Continue to stir and cook for 2 to 3 minutes. Remove from heat and let thicken for 5 minutes.

Pour mixture into a pan and bake at 275 degrees for 25 minutes. Remove from oven and fold in cheeses and herbs. Add salt and pepper and pour into a crock to serve.
BALSAMIC SMOTHERED MUSHROOMS
1/2 cup shallots, minced
1/2 cup dry red wine
1/2 cup balsamic vinegar
1 cup stock, chicken or beef
1 1/2 pounds mushrooms (cremini, shiitake, oyster, or portobello)
1 tsp. fresh thyme, minced
Place shallots in a sauté pan with the reserved pork tenderloin pan juices. Sauté, stirring, then deglaze the pan with the wine and vinegar. Reduce liquid by half, then add the stock and continue cooking until liquid has reached a light glaze consistency.
Wash, slice and season the mushrooms with a little olive oil. Spread the mushrooms out on a grill rack and place over low heat. Cover for a few minutes to lightly smoke the mushrooms. Combine the mushrooms with the reduced liquid and set aside.
Next, grill the tenderloins over a low to medium fire, turning frequently to lightly brown on all sides (approximately 20 minutes). Baste occasionally with the mustard butter and continue to grill until the tenderloins reach desired doneness.
To serve, place a cup of polenta on each plate. Slice the tenderloins into thick coins and place five coins in the center of the polenta. Ladle the balsamic mushroom sauce over the coins and top with a few leaves of sage or parsley.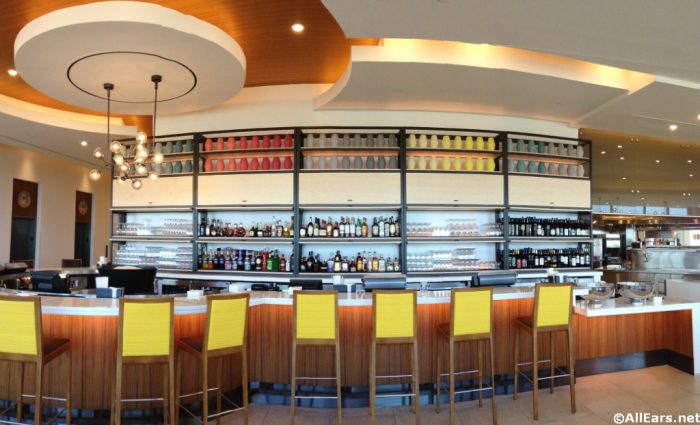 Desserts
To end the meal we have some delicious Signature dessert options.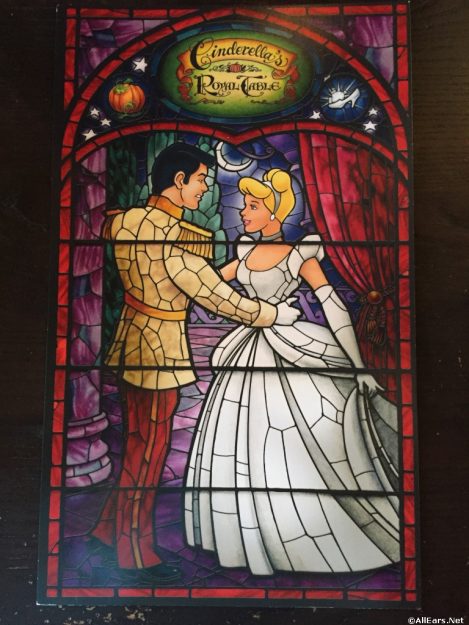 Blueberry Cheese Buckle
Muffins
3/4 stick (6 Tbl) Unsalted Butter
3/4 cup Granulated sugar
1 ea. + 1 yolk Eggs
1/3 cup Milk, whole
1 1/2 cup All purpose Flour
1 1/2 tsp. Baking Powder
3/4 tsp Vanilla
3/4 tsp Salt
2 cups Fresh Blueberries
1 1/2 cups Cream Cheese, whipped
Topping
3 Tbl. Unsalted Butter
1/2 cup Flour
3 1/2 Tbl. Sugar
1/4 tsp Cinnamon
Batter – Melt butter. Whisk in milk, eggs and vanilla. Mix all dry ingredients together, then add milk mixture and stir until combined. Don't over mix. Gently fold in blueberries. Divide batter among muffin pans. Insert I tsp of cream cheese into the center of the batter.
Topping — Rub together all ingredients until crumbly. Sprinkle over batter.
Bake in a preheated 375 degree oven for 18 – 20 minutes, or until a toothpick comes out clean. Cool in pans for 15 – 20 minutes then carefully remove from cups. Serve warm with lemon ice cream.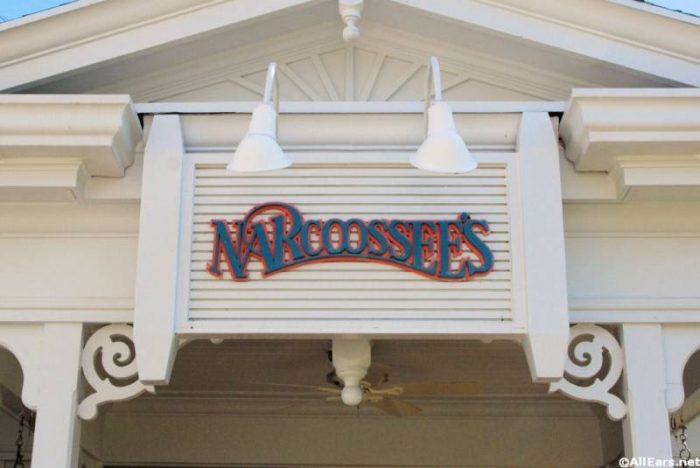 Almond Crusted Cheesecake
30 ounces cream cheese
7 1/2 ounces sugar
2 ounces sour cream
4 ounces whole eggs
1/4 ounce almond essence
2 ounces heavy cream
1/4 sheet yellow cake or 1 layer of pie dough
15 ounces whipped cream
7 1/2 ounces sugared almonds
1 ounce chocolate dust, for garnish
2 1/2 ounces semi sweet chocolate, for garnish
10 ounces white ganache, for garnish
Grease individual molds.
Roll out pie dough or cut cake 1/4 to 3/4 inch thick and line bottom of the molds.
Combine cream cheese and sugar in a mixing bowl. Mix until smooth.
Blend in eggs and almonds. Mix until smooth.
Pour mixture into molds.
Bake in a water bathat 300 degrees for approximately 2 hours, or until filling is set.
Serve cold and top with sugared almonds and other garnish items prior to serving.
Hollywood Brown Derby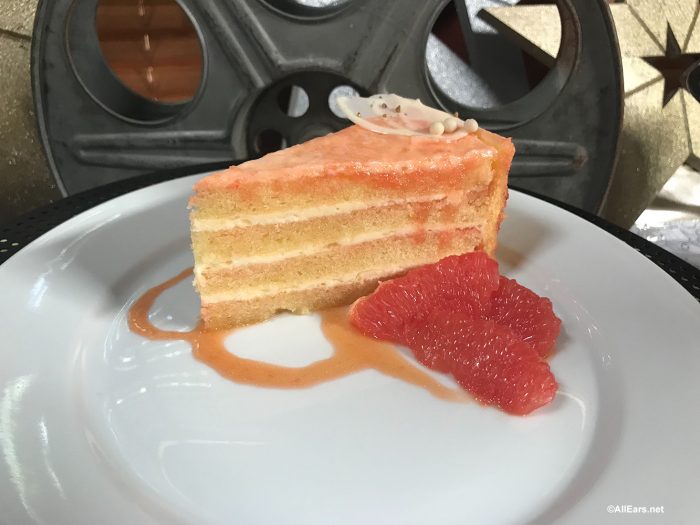 Grapefruit Cake
1 1/2 cups sifted cake flour
3/4 cup sugar
1 1/2 teaspoons baking powder
1/2 teaspoon salt
1/4 cup water
1/4 cup vegetable oil
3 eggs (separated)
3 tablespoons grapefruit juice
1/2 teaspoon grated lemon rind
1/4 teaspoon cream of tartar
Preheat oven to 350º F. Sift together flour, sugar, baking powder, and salt into mixing bowl. Make a well in center of dry ingredients.
Add water, oil, egg yolks, grapefruit juice, and lemon rind. Beat until smooth.
Beat egg whites and cream of tartar separately, until whites are stiff but not dry.
Gradually fold egg whites into the cake batter, folding gently with a rubber spatula until just blended. Do not stir the mixture.
Pour into an ungreased 10-inch cake pan. Bake at 350º degrees for 25 to 30 minutes, or until cake springs back when lightly touched with a finger. Invert pan on cake rack until cool. Run spatula around edge of cake. Carefully remove from pan. With a serrated knife, gently cut layer in half.
Grapefruit Cream Cheese Frosting
2 six-ounce packages of cream cheese
2 teaspoons lemon juice
1 teaspoon grated lemon rind
3/4 cup powdered sugar (sifted)
6 to 8 drops yellow food coloring
1 one-pound can grapefruit sections (well-drained), reserving 2 tablespoons of juice OR 3 fresh grapefruits, peeled, sectioned, and drained, reserving 2 tablespoons of juice.
Let cream cheese soften at room temperature. Beat cheese until fluffy.
Add lemon juice and rind.
Gradually blend in sugar. Beat until well blended. Add food coloring.
Add reserved grapefruit and blend into frosting.
Divide the frosting evenly into two bowls. Roughly chop 2/3 of the grapefruit sections and add them to half the frosting. Spread this mixture on the bottom half of cake. Top with several grapefruit sections. Cover with second layer of cake. Frost top and sides. Garnish with remaining grapefruit sections.
What is your favorite two-credit Disney restaurant? What is your favorite item on their menu? Let us know in the comments.
Join the AllEars.net Newsletter to stay on top of ALL the breaking Disney News! You'll also get access to AllEars tips, reviews, trivia, and MORE! Click here to Subscribe!