If you're like us, your quarantine diet has consisted of a lot of baking, baking, and more baking.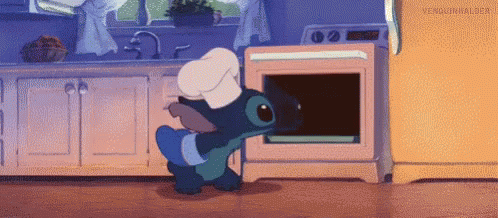 Not that there'sanything wrong with it! We love whipping up cookies and breads in the kitchen — they're tasty, and — let's be honest — helping with our current stress levels.
But mixed in with all that baking, we kinda-sorta feel compelled to eat a vegetable once in a while. (Or keeping it real, we realized we hadn't eaten any in a few days and were in desperate need of something green.) And what's an easy way to make kids (and us) eat more veggies? Make them Disney World veggies, of course!
We scoured our huge collection of authentic Disney World recipes and pulled our favorite (semi) healthy ones — and here they are for you to enjoy! These are so good, and they go perfectly on the side of all our baked goods. 🙂
5 Semi-Healthy Disney World Recipes For When You Realize You Haven't Eaten Veggies All Week
Salads are often boring — but not the iconic Brown Derby Cobb salad! It's got blue cheese, turkey, hard boiled egg, and delicious housemade French dressing. (Oh, and there's lettuce under there, too!) Plus, you probably have a lot of these ingredients on hand, so you can whip it up quickly.
This simple, yet delectable tart can be whipped up with just six ingredients! You'll impress your family at your next brunch, and it's so tasty they may even forget there are tomatoes on it.
The Colony Salad is a signature dish at the Liberty Tree Tavern, and it's got a great sweet and savory mix. Toppings included diced apples, candied pecans, and rotisserie chicken, plus a tasty dressing!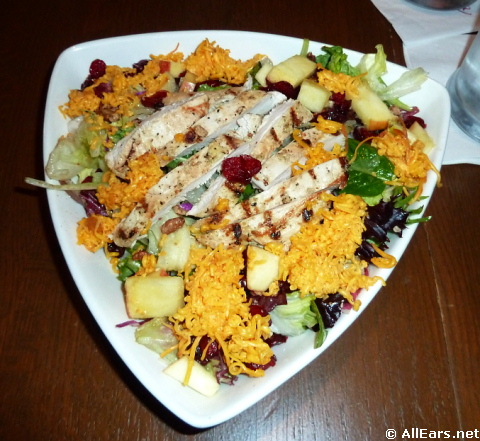 Sure, it's still creamy cheesy mashed potatoes. But they swapped out half the potatoes for cauliflower so that counts for something, right?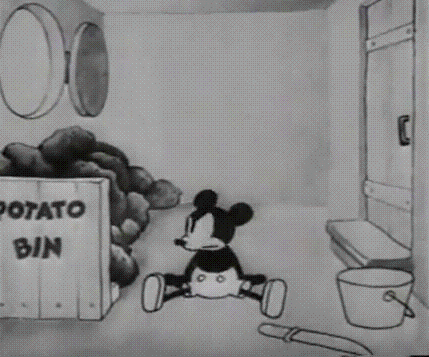 This fresh and spicy dish packs in the flavor! Freshly roasted corn, peppers, and onion all come together in a delicious and creamy side dish — perfect for the warmer temps ahead.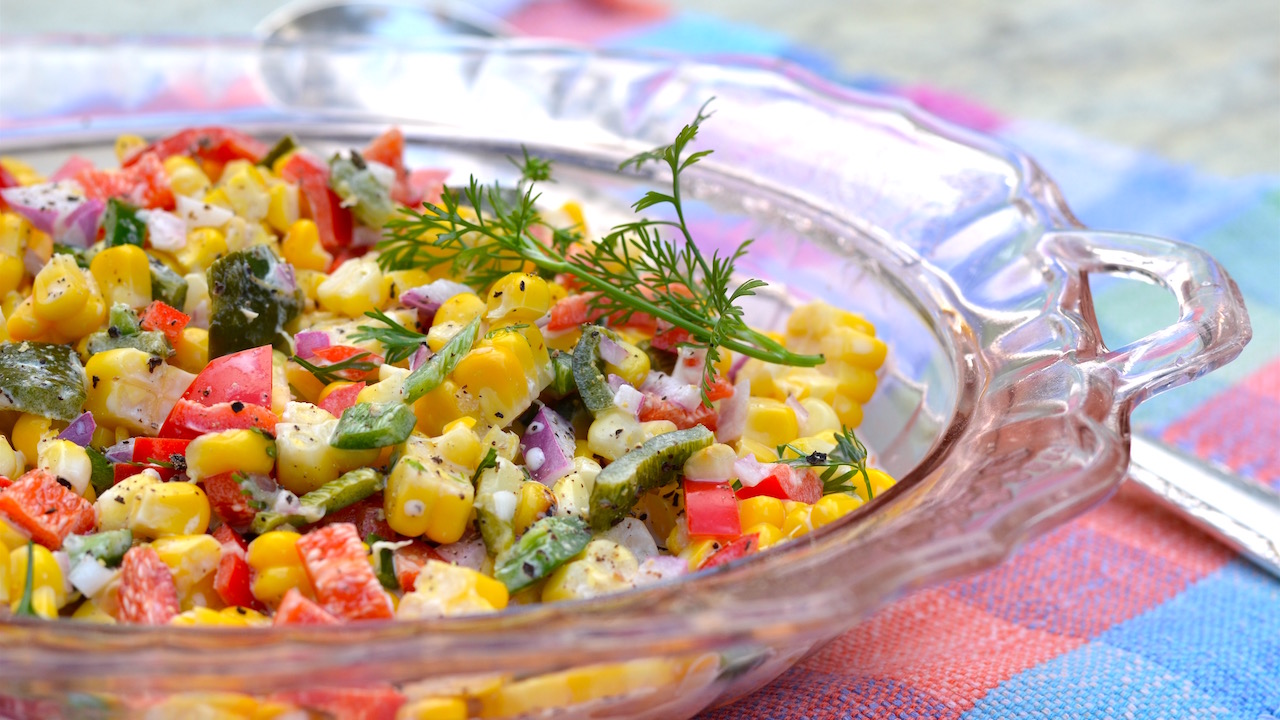 There you have it — five Disney World recipes packed with flavor (and a few vegetables) to add to your table!
Have you done any Disney baking or cooking at home? Let us know in the comments!