All aboard! Disney invited us to a preview of Mickey and Minnie's Runaway Railway in Hollywood Studios, and along with a ride on the Runaway Railway, we also got a first look at some exciting new additions coming along with the attraction's debut.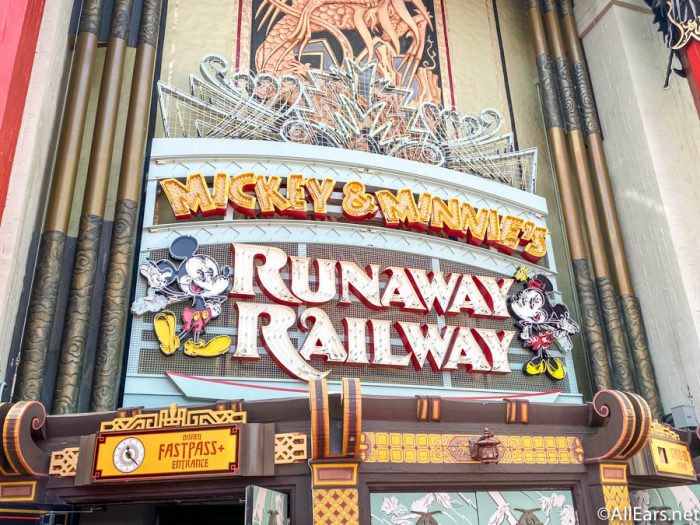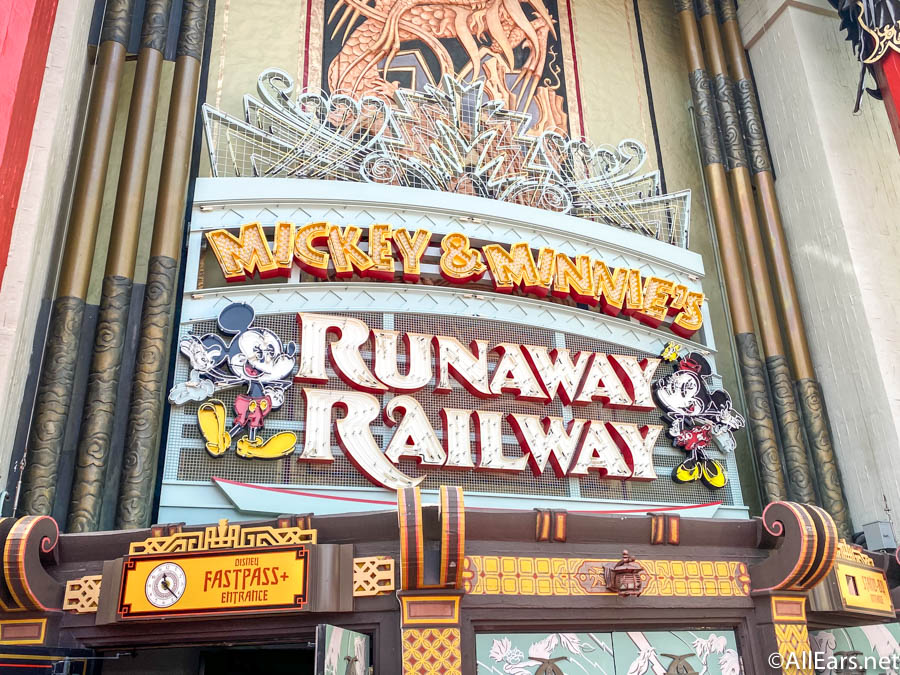 The brand new attraction debuts tomorrow, March 4th, and with it comes to a lot of super cute merchandise inspired by faces both familiar and new from the ride! Check out a sneak peek of all the new souvenirs!
Toys
Since Mickey and Minnie's Runaway Railway is kid-friendly, there are a good amount of toys in this merch collection. For instance, there's the Wooden Whistle for $12.99 that recreates the sound of the Runnamuck Railroad Locomotive.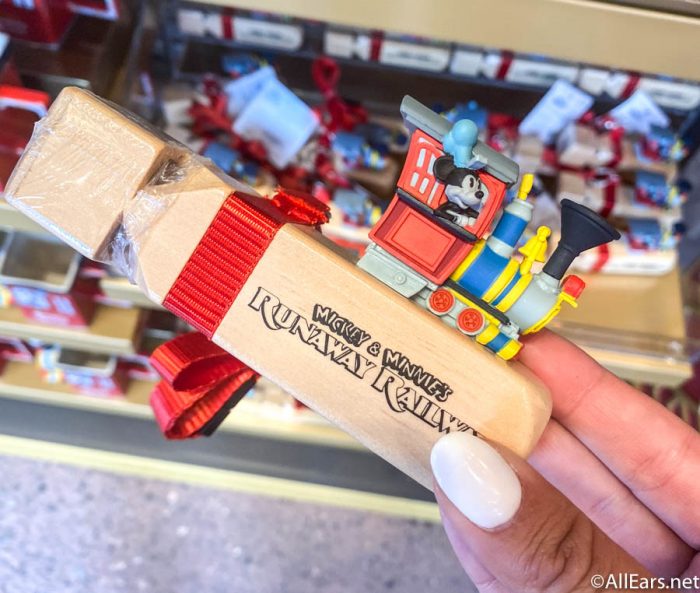 There's also this cute Pull-back Toy for $9.99 that looks just like the Locomotive and the ride vehicle!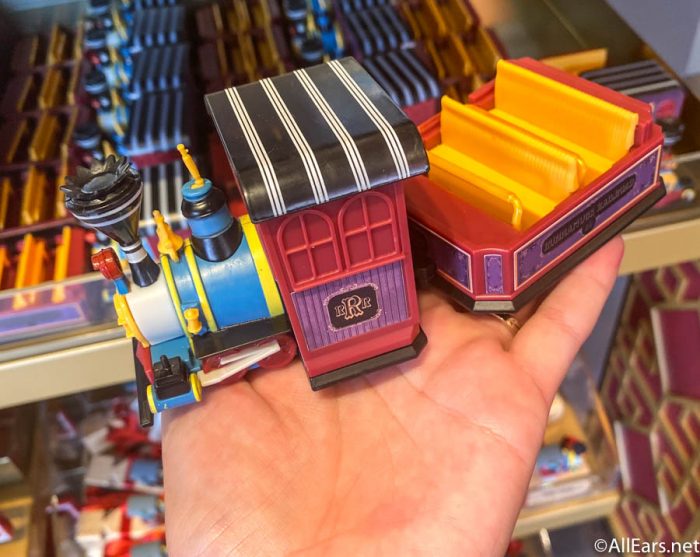 Our Hollywood Studios nights just got a lot more fun with this Light-up Glow Spinner for $15.96 that plays the new song for the attraction, "Nothing Can Stop Us Now."
You know we're going to be trying to collect all of the Runaway Railway Wishables! You can collect Goofy by himself or grab blind bags for $9.99 to try to find Mickey and Minnie, the Runnamuck Railroad Locomotive, Daisy, and Chuuby.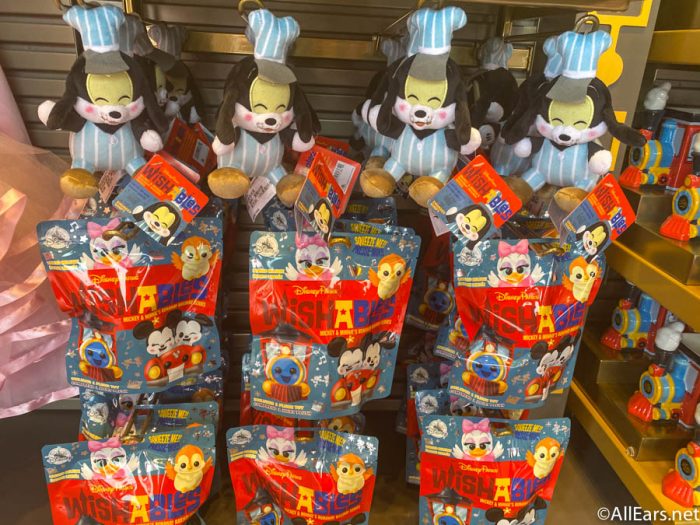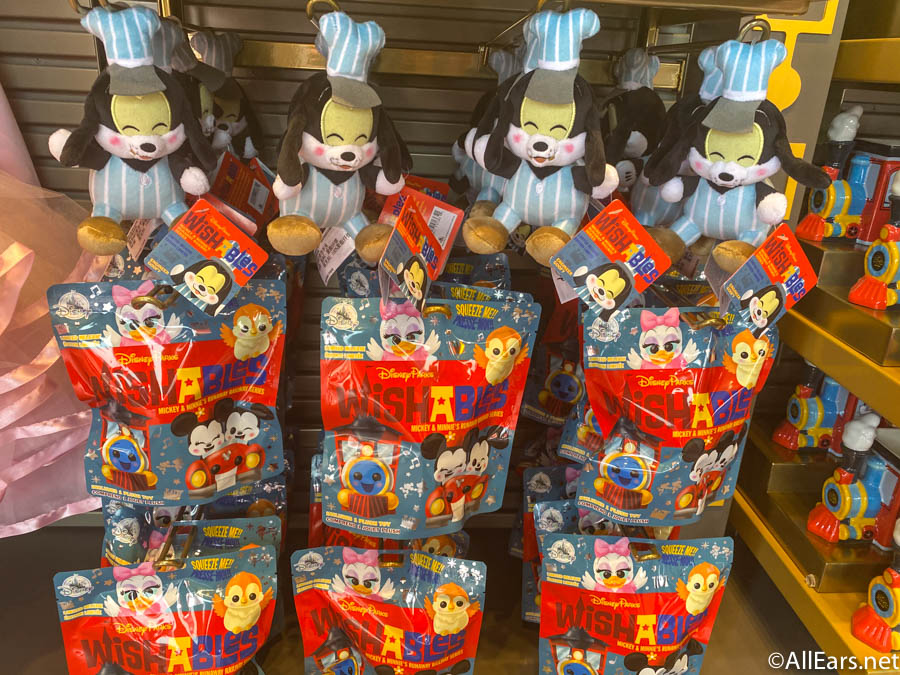 Speaking of plush toys, there's also this pair of Mickey and Minnie plushes for $19.99 each in their classic style. There are even magnets in their hands so that they can hold hands. How sweet!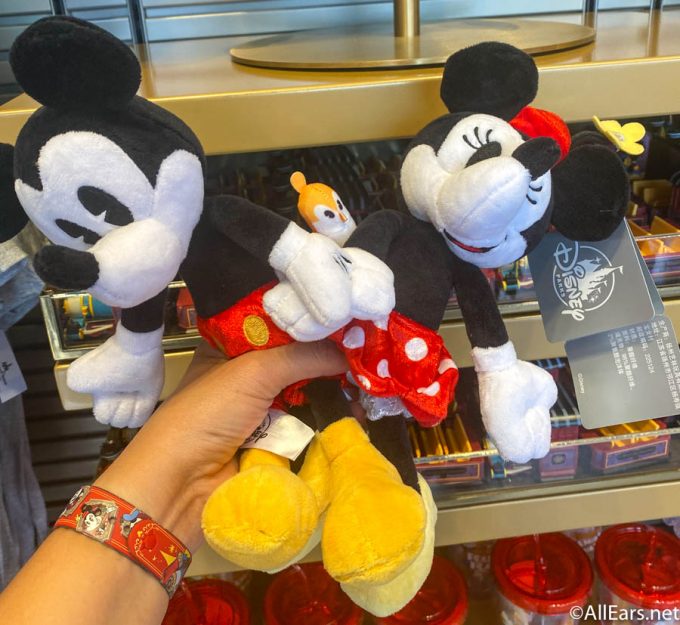 Apparel
There are some new t-shirts that we spotted to commemorate the new attraction. The first speaks to the new song in the "Nothing Can Stop Us Now" T-shirt for $36.99.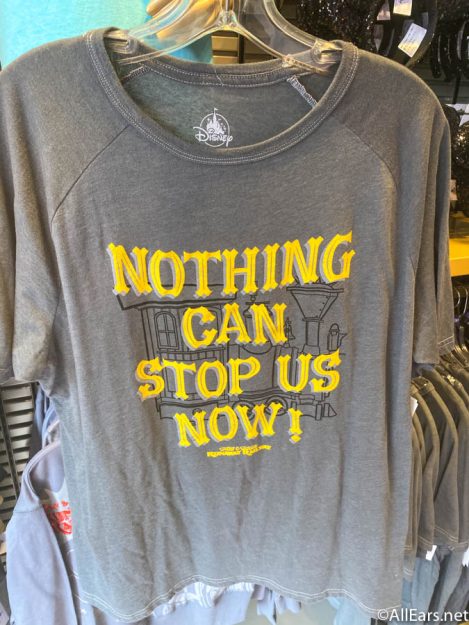 For something a little more classic you can opt for the Grey Runaway Railway Tee or the Light Blue Attraction T-shirt.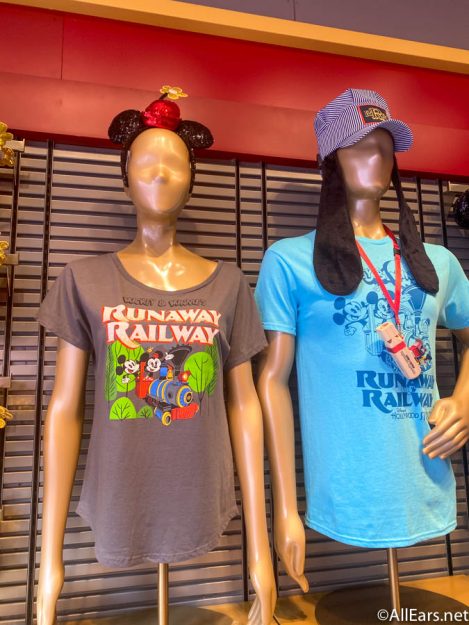 Or toot your horn with this super fun Goofy Engineer Shirt for $36.99. And, boy, do we have the perfect hat to match it later!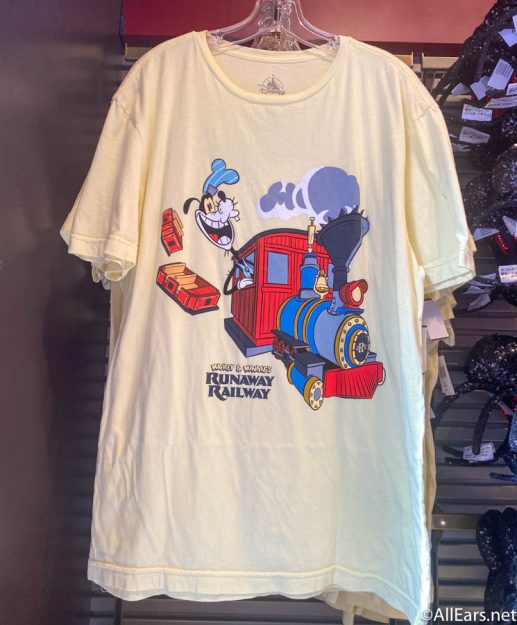 Ladies can grab this simple and sweet pullover, which is seriously cute.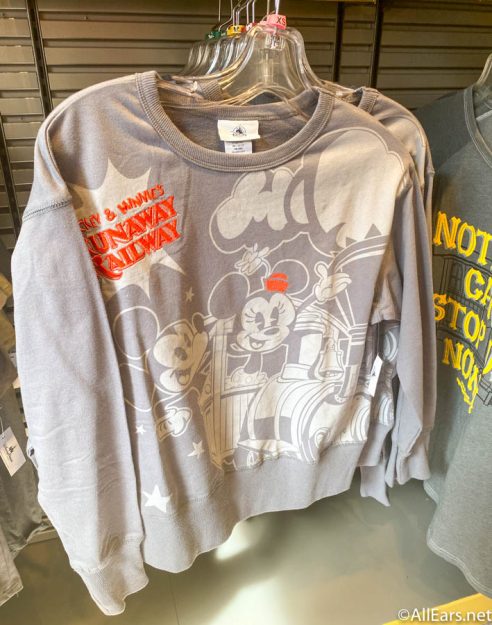 And there's lots of kids tees too! This grey one features lyrics from the song for $19, and this yellow one has Pluto hangin' with Mickey and Minnie for $19.99.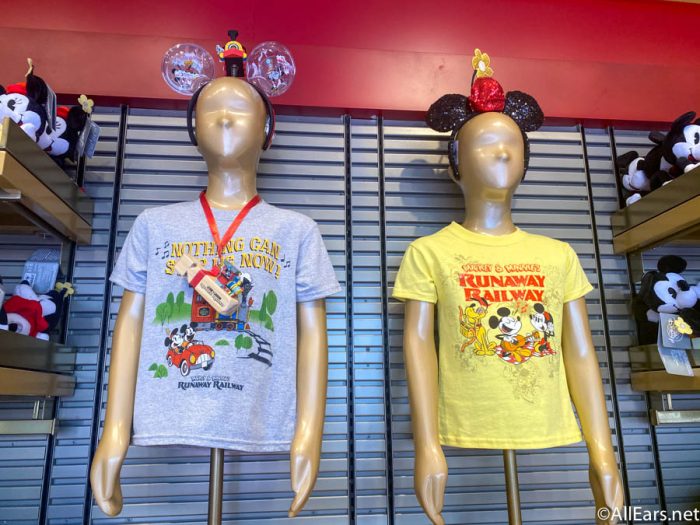 For a super stylish, and a little bit pricier kids shirt, check out this blue tee with scenes from "Perfect Picnic" for $39.99.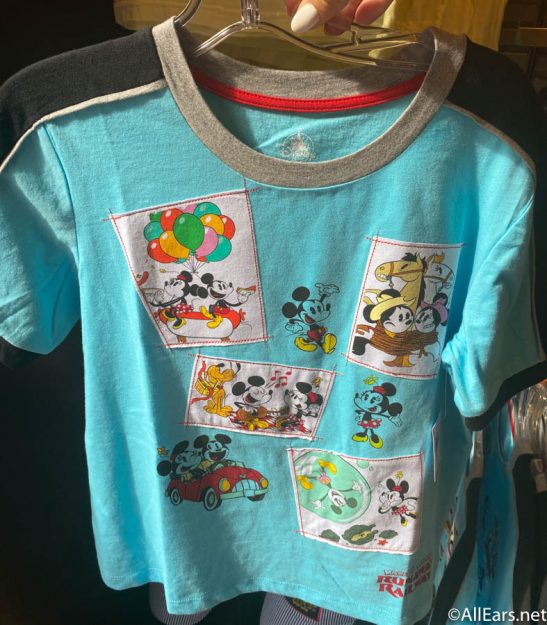 And if you've got a silly kiddo, this funny Goofy shirt might be the go-to for $17.99.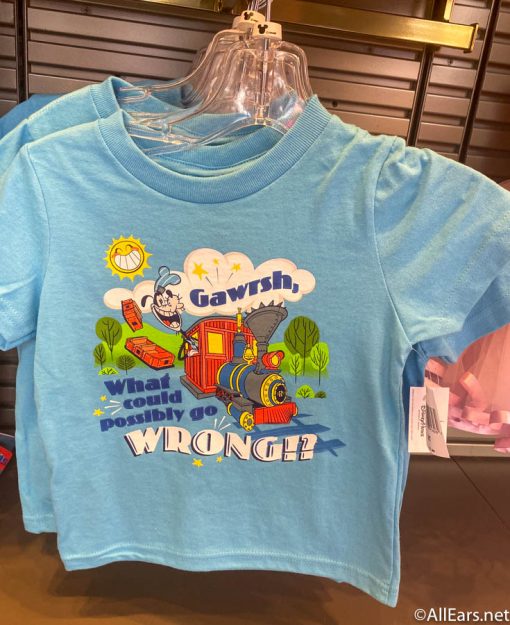 For gals who love to dance as much as Daisy, you can snag this pretty Tutu for $34.99.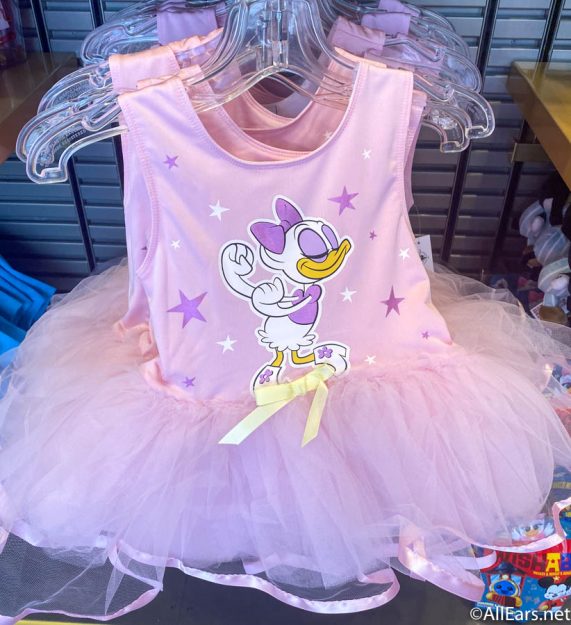 Accessories
Now, the new accessories are where it's really at! Did someone say new designer ears? Kevin Rafferty helped to design this cool Runaway Railway Ears Headband, available for $78, which features the Mouse couple in "Perfect Picnic."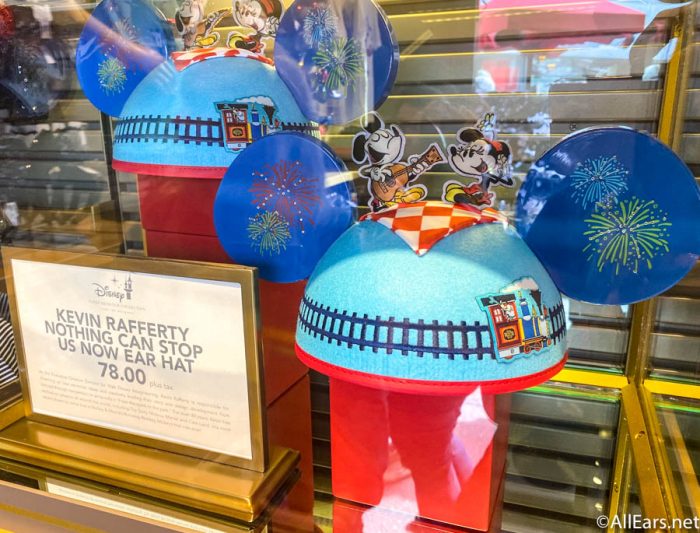 There's also another pair of Runaway Railroad Ears to check out! This pair is available for $29.99.
And, of course, they've got those classic sequined Minnie Ears for sale too!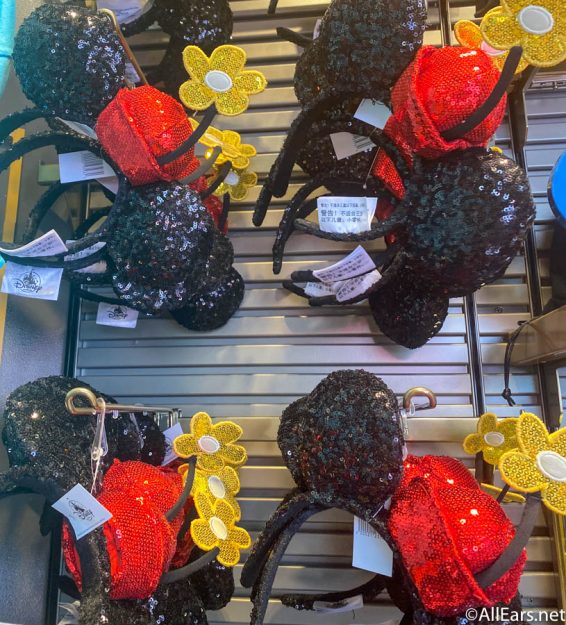 Show off your love of all the Runaway Railway characters during your day in the park with the new MagicBand for $29.99.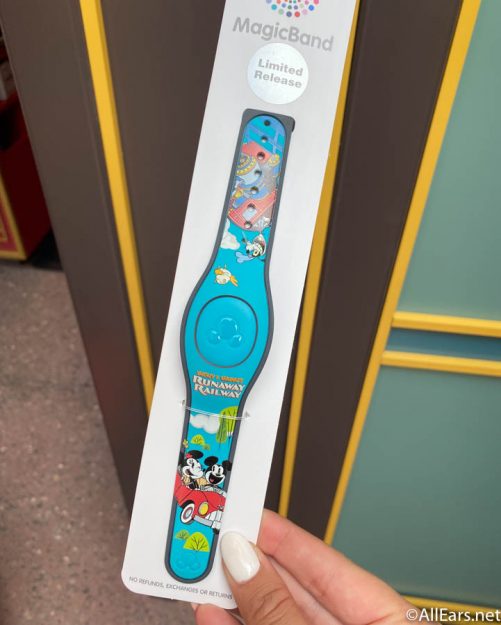 And you can feel just like Goofy in the Runaway Railway Conductor Hat for $24.99. We told you we had a hat to go with that engineer shirt!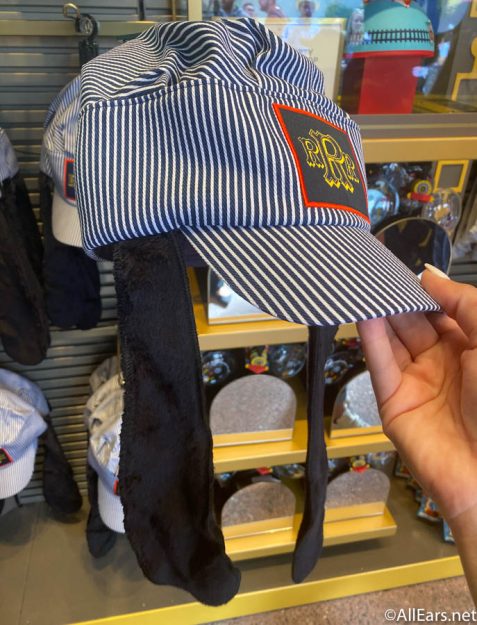 Other
There are even more ways to bring Runaway Railway home with you though! Check out the Runaway Railway Mug for $22.99 and don't forget to wave at Goofy when you do.
Or if you're more of an on-the-go kinda toon, there's the sipper for $19.99.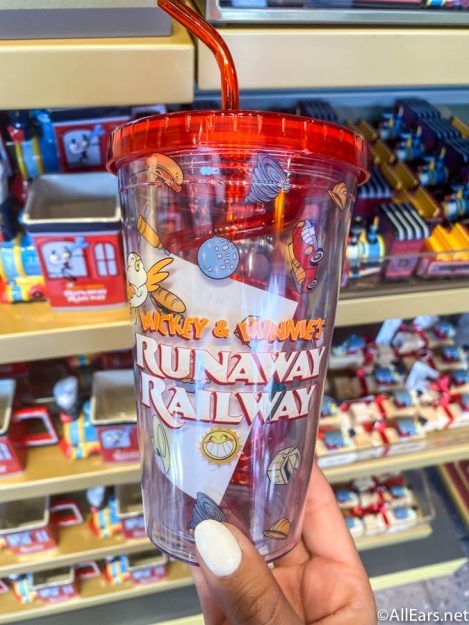 For $24.99, you can also pick up a truly cute Runaway Railway Ornament.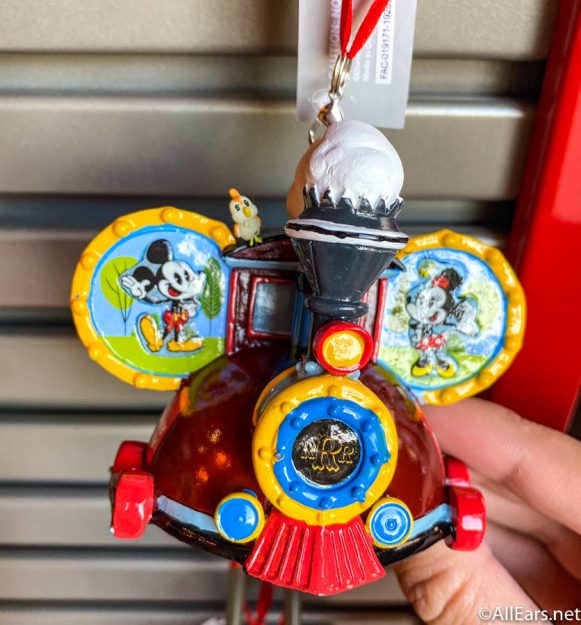 It comes in a Mickey shaped design, with Mickey and the whole gang represented! You've got Mickey and Minnie on the front, with Engineer Goofy taking control of the train, and Chuuby riding on top!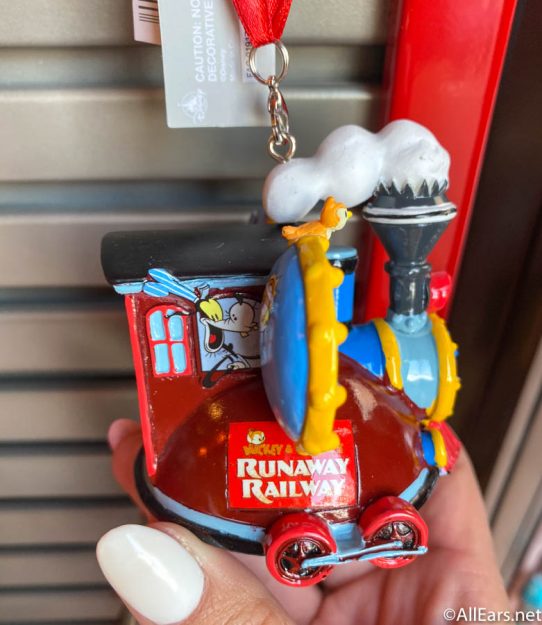 And then, in the back, there's our guy Pluto with a picnic basket ready for the day!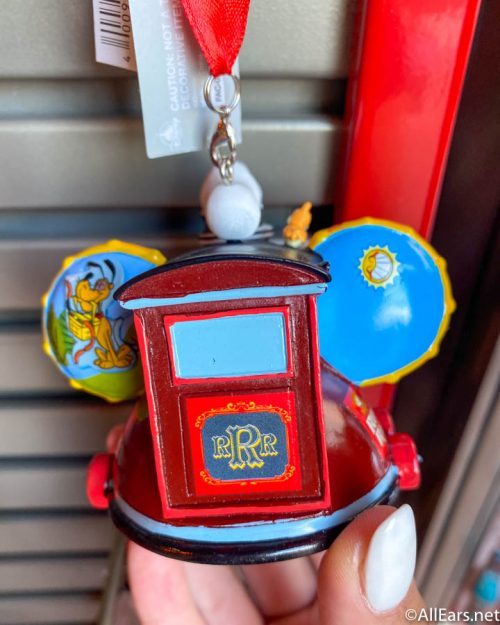 And it wouldn't be a new attraction without a few collectible pins! Check out the design on the sunny Runaway Railway Pin, the special design on the Runaway Railway Opening Day Pin, and the marquee-style Runaway Railway Passholder Pin.
What's your favorite piece of new merch? Are you excited about tomorrow's attraction opening? Tell us in the comments!