Last we saw R3X, or Rex for short, he was piloting a Starspeeder 3000 for Star Tours. Eventually, as the story goes, Rex crash landed on Batuu near the Black Spire Outpost where Oga found him and had him reprogrammed as DJ R3X for the Cantina.  There, he streams the best music for the intergalactic patrons.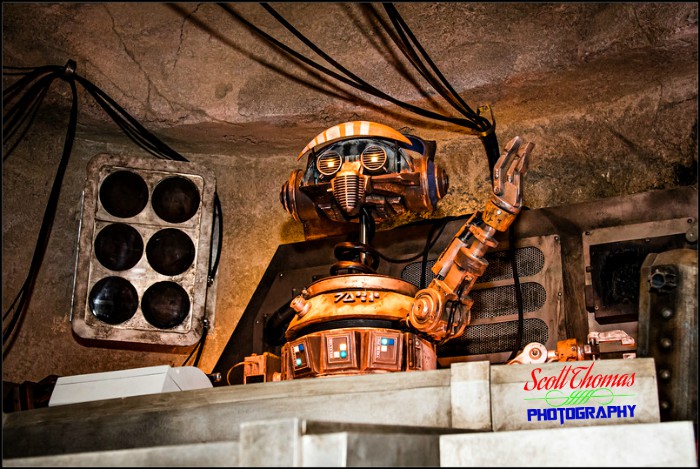 You will notice when visiting DJ R3X in Oga's Cantina, it is very dimly lit. To make up for it, I used bounce flash at a -1.0 power setting as to not overexpose the scene. It still brought out the colors in the very yellowish lighting.
What tune would you ask old Rex to play for you?
Be sure to follow @allearsnet on Facebook, Instagram and Twitter!
Click below to subscribe to the AllEars® newsletter so you don't miss any of the latest Disney news!