If you are new to the Photographic Innoventions section of the Picture This! Photo Blog here at AllEars.net, the technical information I share with all my photos may be a mystery to you. This information is called metadata. Metadata is defined as a set of data that describes and gives information about other data.
Digital photo metadata consists of (but not exclusive) to the camera and lens used, shutter speed, aperture, ISO and the lens' focal length. Over the next few weeks, I am going to cover some of this data. Starting with the Focal Length.
Focal Length controls the angle of view and magnification of a photograph via the camera and lens being used. Below are six photos of the Tree of Life in Disney's Animal Kingdom photographed with a Nikon D750 digital SLR camera and Nikon 28-300mm VR SuperZoom lens using different focal lengths from the exact same location. For reference if you have ever seen the Disney PhotoPass Photographer taking photos for guests on the bridge to Discovery Island from the Oasis, I was about 15 feet past him or her towards the Tree of Life. Probably got in a few PhotoPass photos.
Each photo was taken at 1/125 sec., f/8 aperture and ISO 100.
The widest focal length of the lens.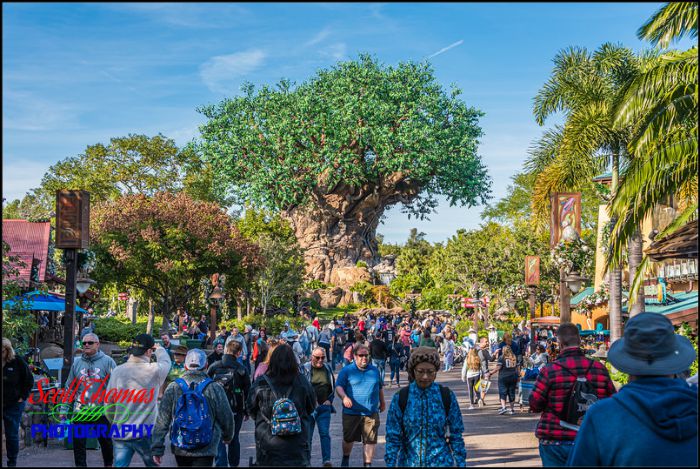 The 50mm focal length is often referred to as Normal as it closely resembles what our eyes see. I own a Nikon 50mm prime lens which I enjoy using.
A popular focal length which often starts or ends a long or short zoom lens.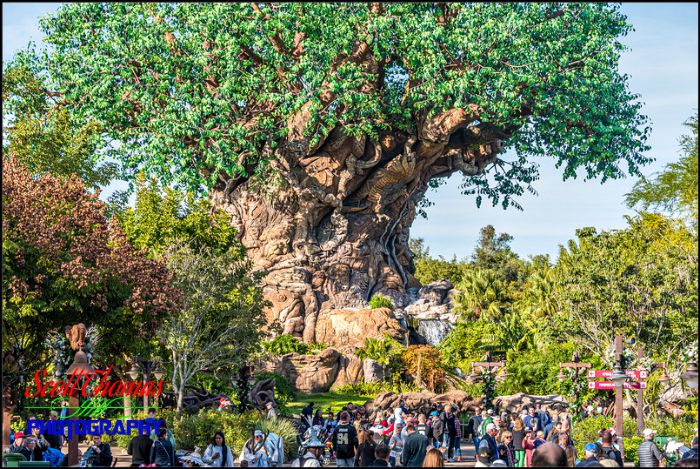 This focal length is popular for prime or macro lenses.
When focal lengths reach 200mm or longer, they are referred to as a telephoto lens. I recommend at least a 200mm lens or longer for zoos like Disney's Animal Kingdom.
See why I like this SuperZoom lens? 300mm is great for getting in close.
What is your favorite focal length for photographing at Walt Disney World?
Be sure to follow @allearsnet on Facebook, Instagram and Twitter!
Click below to subscribe to the AllEars® newsletter so you don't miss any of the latest Disney news!