Walt Disney World and Disneyland Resort are two completely different vacation destinations. While they share some similarities in attractions and entertainment offerings, planning for the two Resorts is like night and day and requires very different approaches.
Today, we're sharing ten tips to keep in mind when planning your first trip to Disneyland (even if you're already a Disney World champ). Soon, you'll be able to travel like a pro!
One: Know when to go
Disneyland's annual calendar includes all the special events you would expect, including seasonal celebrations. The winter holiday season is full of special holiday events, attraction overlays, and seasonal foods; and Halloween Time is particularly playful.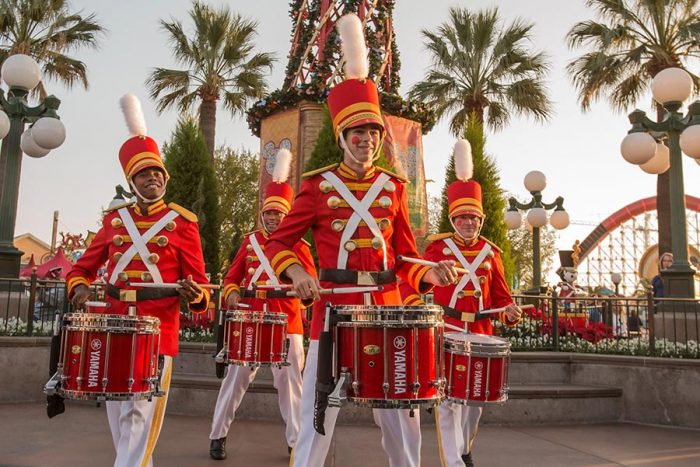 Disney's California Adventure has its own Food and Wine Festival, which runs annually during the months of March and April. Disneyland also celebrates the Lunar New Year in January/February, where you can sample cuisine from China, Korea, and Vietnam.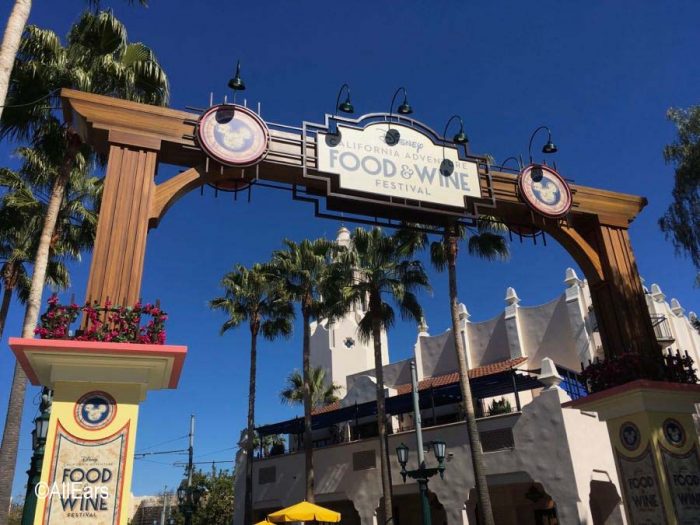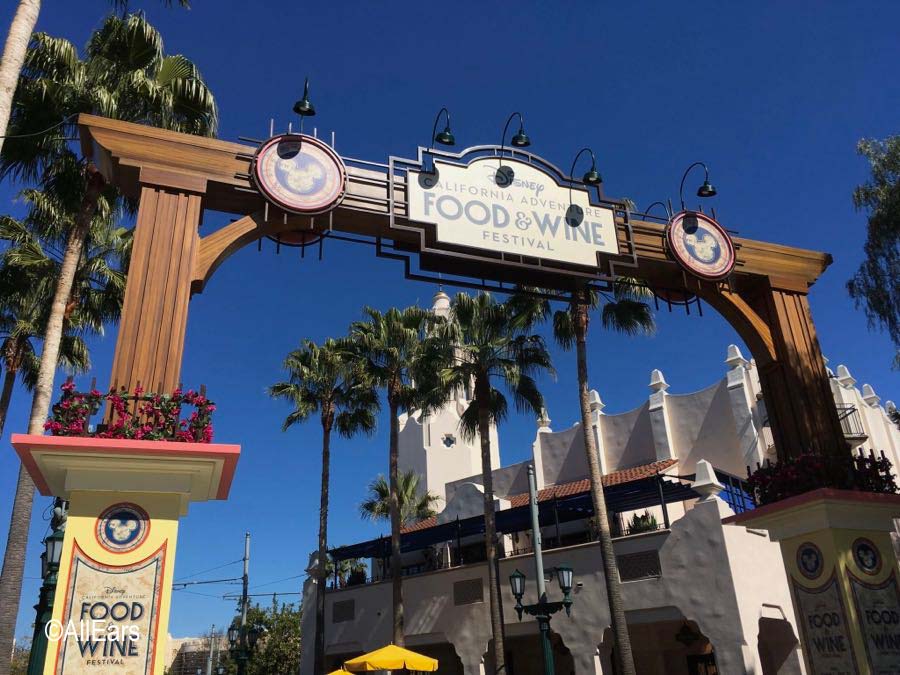 You can use the AllEars Calendar of Events to see when there are special events you might want to check out at Disneyland Resort.
Another factor to consider when deciding when to go: the weather in California is quite different than that of Florida. The biggest difference you will find is that it rains much, much less at Disneyland. You can pretty much expect year-round sunshine in California, with the exception of the winter months, when the rainy season typically takes place. Still, torrential storms that are common in Florida are rare in southern California.
Two: Plan the length of your stay
Be aware of the size difference: compared to Walt Disney World, Disneyland is small. Not only does Disneyland only have two parks to Disney World's four (plus two water parks) and a considerably smaller Downtown Disney district, the entirety of Disneyland's property is walkable. That's right: no buses to go back to your Disneyland Resort hotels, no Skyliner, no Minnie Vans, no need to take a tram back to your car!
Disneyland and California Adventure are literally feet from one another. This makes park hopping incredibly easy, and you can easily "do it all" in just one day, if you prioritize what you want to accomplish and the crowds cooperate! For first timers, however, we recommend two to three days if you have a longer "to do" list or want to spend a full day or more on each park.
Three: Know where to stay
Disneyland has three Resorts: Disneyland Hotel, the Grand Californian Hotel & Spa, and Paradise Pier Hotel. Each one offers its own unique design and amenities, and the pricing for each of these Resorts is comparable to Deluxe Resorts at Disney World.
Disney's Grand Californian Hotel & Spa is considered the 'flagship' resort with the ultimate signature service and amenities. Another great perk is that it has its own entrance to California Adventure, making the walkability even more convenient!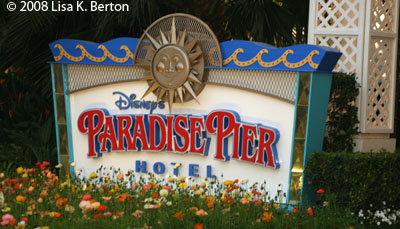 The Disneyland Hotel is home to Trader Sam's Enchanted Tiki Bar, a cult classic and fan favorite destination. It's rather small and fills up quickly so arrive early if you want to grab a seat!
Paradise Pier has a fun seaside vibe, and it tends to be the most economical of the three options.
There are also many nearby hotels within walking distance of Disneyland Resort that tend to be significantly less expensive.
Four: Strategize what rides you want to go on!
There are many Disney World attractions that you can also find on the west coast. Classic attractions such as Splash Mountain, Space Mountain, Big Thunder Mountain Railroad, Haunted Mansion, and Pirates of the Caribbean all have Disneyland versions, of course with slight (and not so slight) variations. Ask a fan who's been to both U.S. Disney Parks, and you'll likely learn that there are some distinct preferences.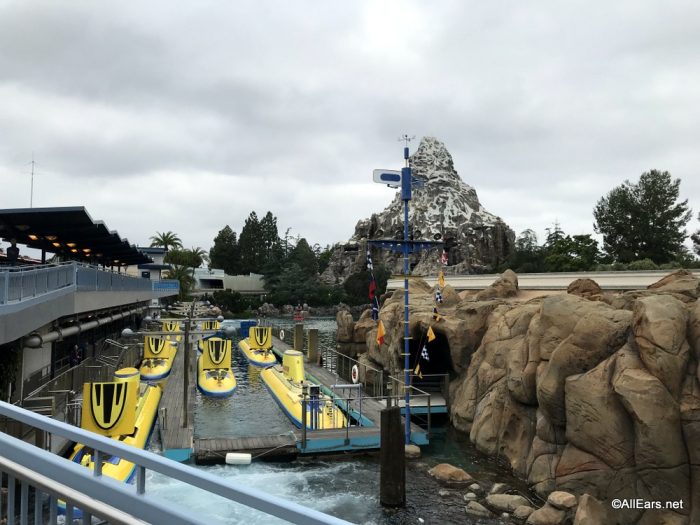 Disneyland is also full of unique attractions you can't find anywhere else in the world! Just to name a few, you can ride unique attractions like Matterhorn, Indiana Jones Adventure, Finding Nemo Submarine Voyage, Guardians of the Galaxy: Mission Breakout, The Incredicoaster, and Radiator Springs Racers.
What you are able to ride will likely depend a lot on how much time you have. If you plan to spend a full day or two at each park, you'll be able to hit everything on your list. If you've condensed your vacation into a day or two total, you'll need to pick and choose your top attractions so you can fit them all in.
Five: Utilize MaxPass to ride them all!
MaxPass is a service you can add onto your park ticket via the Disneyland App. It costs $15 per ticket, per day. It allows you to make FastPass selections right from your phone without the need to visit each attraction to obtain a return time. MaxPass also comes with downloads of all PhotoPass pictures taken during your visit.
MaxPass has been a game changer for Disneyland guests, with many Annual Passholders widely praising the convenience it adds and the amount of time it saves, even on the busiest days. And because Disneyland's FastPass system is created to be used the day of your visit, there's a lot less planning (and some would say stress) than the FastPass process at Disney World.
Six: Know where to eat.
There's a wide selection of excellent restaurants to choose from at Disneyland, depending on what you're in the mood for and how much time and money you have to spare.
The flagship restaurants include Carthay Circle in California Adventure, Napa Rose in the Grand Californian Hotel & Spa, Blue Bayou in Disneyland, and Steakhouse 55 in the Disneyland Hotel. All of these restaurants offer the ultimate signature dining experience: from the atmosphere to the quality of the food, you can't go wrong with any of those choices!
Other great, unique options are Lamplight Lounge at Pixar Pier and Carnation Cafe on Main Street, U.S.A.. A hidden gem is Wine Country Trattoria in California Adventure! You can also eat the famous Monte Cristo sandwich at Cafe Orleans in New Orleans Square.
And of course you can find Disneyland classics like corn dogs and churros at both parks, too.
Seven: Catch all the great shows and entertainment.
The classic fan favorite Fantasmic! can be found along the Rivers of America. Disneyland also has a nightly fireworks spectacular that can be seen throughout the park, but of course the best view is along Main Street U.S.A.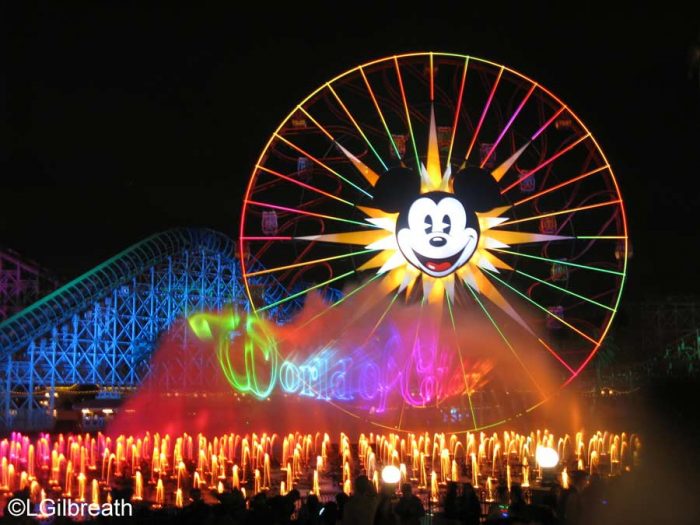 Unique to Disneyland are Frozen Live at the Hyperion and the nighttime spectacular World of Color, both in California Adventure.
Disneyland also has Mickey and the Magical Map, a daytime musical show which performs throughout the week and is perfect for the whole family!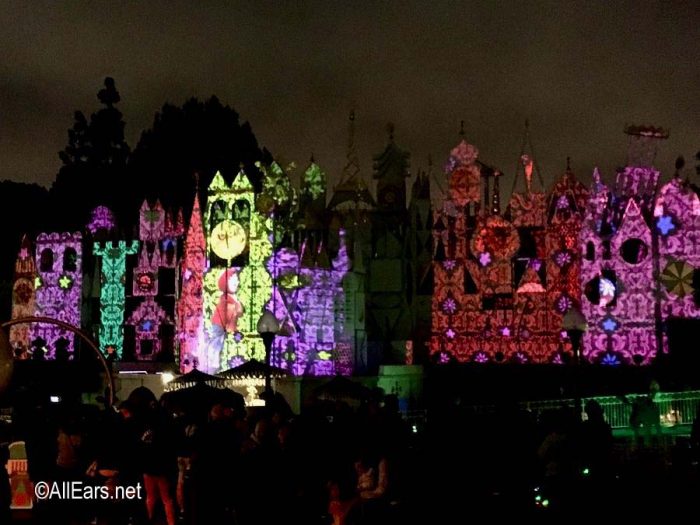 Disneyland frequently switches their nighttime entertainment offerings to appease repeat Annual Passholder visitors. Be sure to check ahead of time to see which fireworks show is running! And use the Disneyland app or Times Guides to see what shows are running on the day of your visit.
Eight: Be sure to spend time in Downtown Disney.
Disneyland has a lively nighttime atmosphere in their Downtown Disney district. Full of great dining options and shopping, you can easily step out of the parks for an hour or two and enjoy a delicious meal.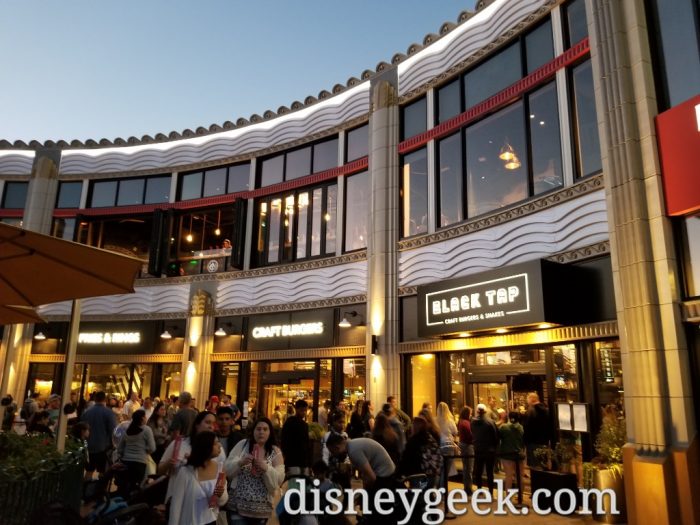 Disneyland guests can dine at Ballast Point, Black Tap, Ralph Brennan's Jazz Kitchen, and Splitsville, just to name a few. Looking for a last minute souvenir? Be sure to check out World of Disney!
Nine: Learn about the rich history in the parks.
Disneyland is Walt's original theme park, and it is full of unique history that can't be found anywhere else in the world!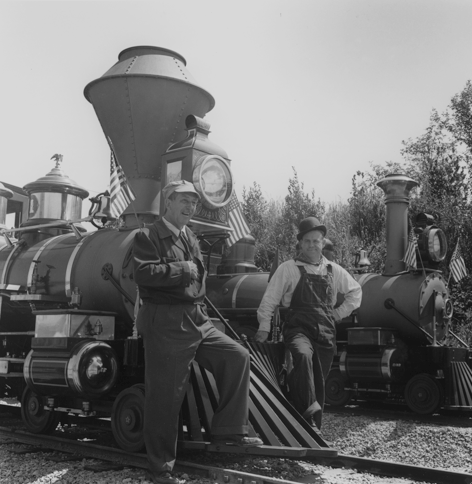 If you want to be a Disneyland pro on your very first visit, be sure to read up about things such as Walt's apartment and the Disneyland Railroad. There are so many neat original aspects to the park that exist today that are worth taking a break during your day to soak in.
Ten: The best part about Disneyland…is that you really don't have to do much planning ahead of time.
With all of the work that goes into planning a trip to Disney World, one of the benefits of going to Disneyland is that you have way more flexibility. With the exception of a couple of higher-demand restaurants, you can easily arrive to Disneyland in the morning with no advance plans or reservations and still have a full day of rides, dining, and entertainment.
If you do your research ahead of time and know what you want to accomplish, you'll be a Disneyland pro in no time, and you can conquer the Happiest Place on Earth!
Have you been to Disneyland? We want to know what you think! Leave a comment with your best piece of advice for a first-timer!
Join the AllEars.net Newsletter to stay on top of ALL the breaking Disney News! You'll also get access to AllEars tips, reviews, trivia, and MORE! Click here to Subscribe!