We blew through the rides, now we're moving on to the food! We thought it would be fun to take a multi-part look at rides, restaurants, and shows around Walt Disney World and break down IF WE HAD TO CHOOSE… which would we keep as long as possible, modify to make better, or close altogether.
And now the disclosure for all those who disagree: we get it; our opinions are most definitely not everyone's! One person's favorite must-do restaurant is likely on many others' least favorite list and vice versa. We're trying to look at this as objectively as possible, but each person's tastes will vary. Proceed with caution! 
Wanna see others we've done in this series? Check them out below!
Keep, Change, Close: Rides in Magic Kingdom
Keep, Change, Close: Rides in Epcot
Keep, Change, Close: Rides in Hollywood Studios
Keep, Change, Close: Rides in Animal Kingdom
Let's see which restaurants we'd Keep, Change, or Close in Magic Kingdom!
Keep
This is the youngest restaurant in Magic Kingdom and, we think, one of the best. It hits all the notes for us of a quintessentially great Disney restaurant. Great theming that compliments its surroundings, a whimsical "Disney" touch, and good food.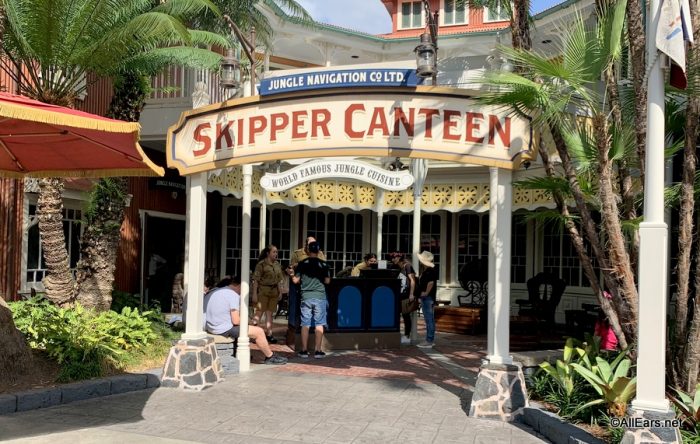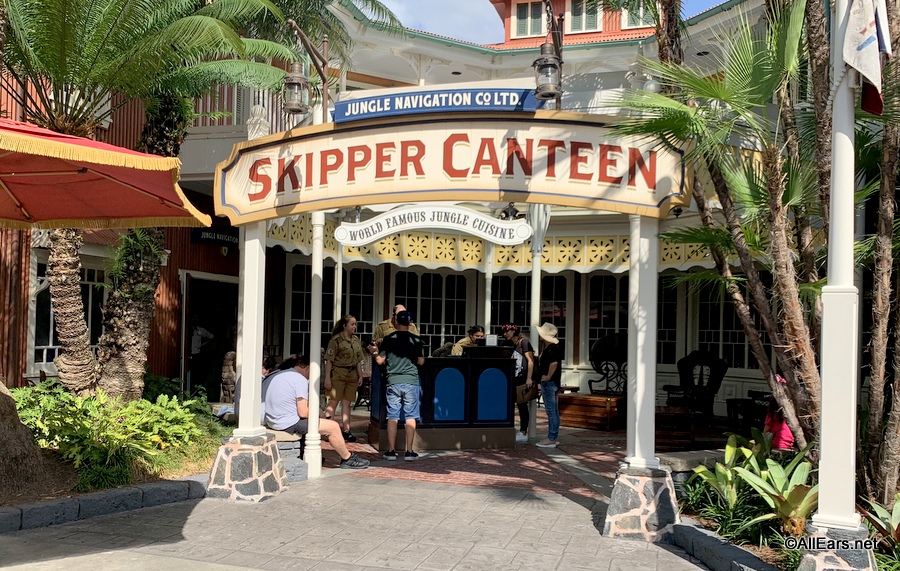 You either love or hate the Jungle Cruise schtick with its corny jokes (we fall decisively on the LOVE side of that debate!), but that same tongue in cheek, pun-filled fun carries on inside the crew mess hall of the Jungle Cruise just a short walk away from the attraction in Adventureland.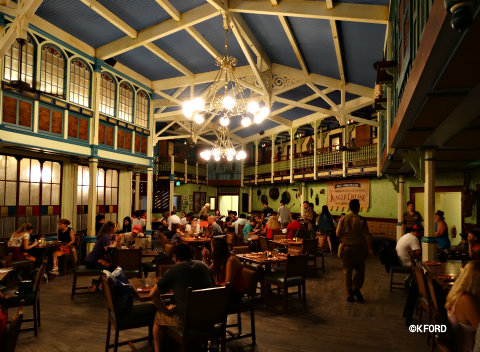 Here, you have a chance to dine in one of three rooms: the skippers' mess hall, the Falls' family private dining room, or (our fave!) the not-so-secret S.E.A (Society of Adventurers and Explorers) room you get to through a not-so-secret doorway in a bookcase!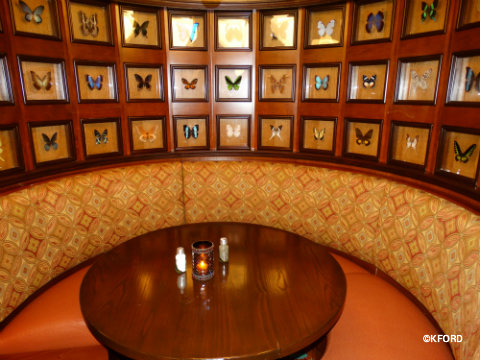 The restaurant is positively loaded with fun pictures, nods to the attraction, and cheesy tchotchkes one has come to expect from the rag-tag bunch over at the Jungle Cruise. The waiters are (what else?), Jungle Cruise skippers that aren't on duty running river tours across the way. So expect the same style of jokes and humor here!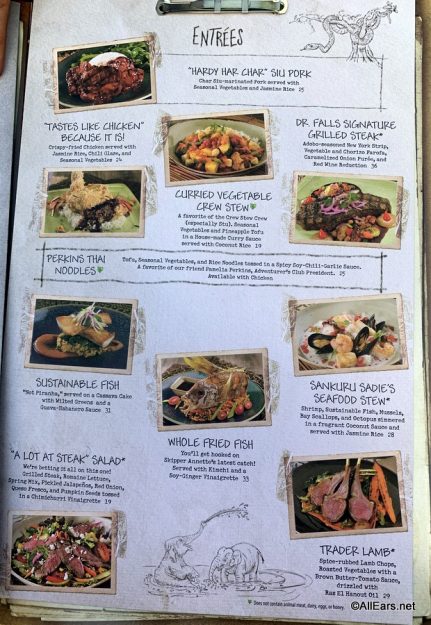 As for the food? It's actually…really great! The names alone are applaudable, like the "Tastes Like Chicken" Because it is!, Trader Lamb (get it?), or the "Hardy Har Char" Sui Pork. The kids' menu boasts a Tiki Tiki Shrimpy Shrimpy entree which is far too amusing to say out loud!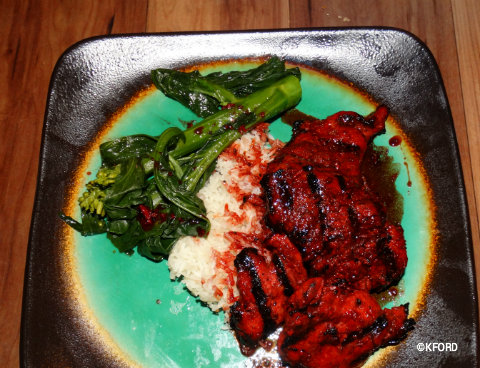 The food is well prepared and flavorful. Everything on the menu is slightly unique in how it is cooked or presented to tie back to its Adventureland setting. This means lots of Asian-, Indian-, and African-inspired flavors but not so much as to scare off the average guest. It's still incredibly approachable food (well, maybe not the Whole Fried Fish…you get what you order there, guys!).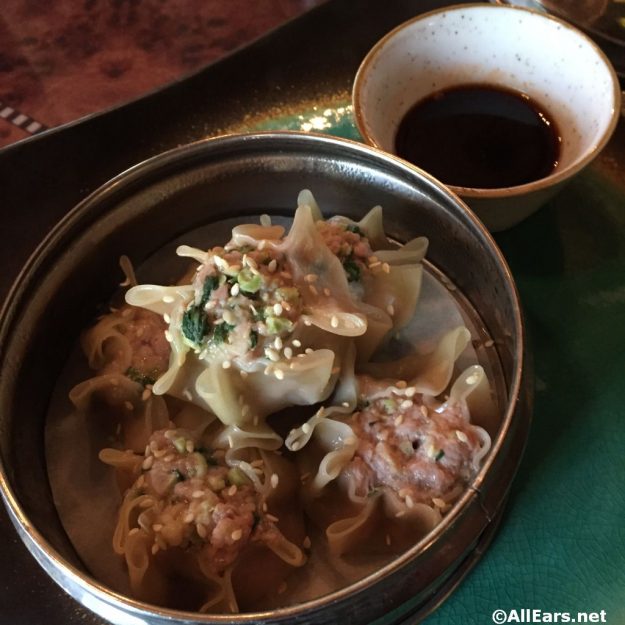 This restaurant was a welcome, much-needed addition to the food scene in Magic Kingdom, and we think it works beautifully. This spot is one of our favs in Magic Kingdom for inventiveness alone. The yummy food helps, too! 😉
Change
Okay, don't get us wrong: we love Crystal Palace. It's gorgeous. It's classic. Walking toward Main Street, U.S.A., in the evening, you can't help but admire it twinkling with all of its white lights and glass. BUT…it might be time to rework this beauty.
At the end of the day, Crystal Palace is your average Disney buffet. It's all your basic buffet staples you've come to expect — Mickey Waffles for breakfast, chicken nuggets, mac and cheese, veggies, a carving station, etc. for lunch and dinner. It's supposed to be classic, approachable fare for everyone, and it succeeds in that. You're not going here expecting your mind to be blown for dinner. If you go to Crystal Palace, chances are it's less for the food and more for the characters.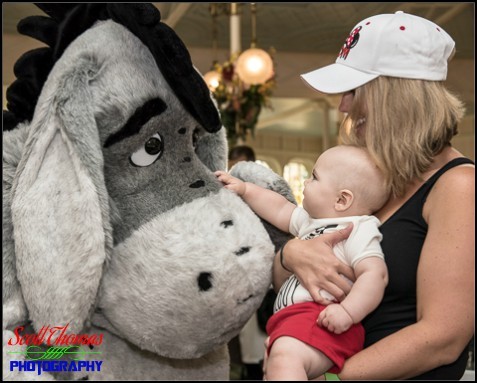 Crystal Palace is a character meal for breakfast, lunch, and dinner allowing guests to meet Winnie the Pooh, Tigger, Piglet, and Eeyore. The ever so slight theming in the restaurant shows you just so happen to be dining on the Hundred Acre Wood gang's Friendship Day Celebration.
And here lies our main reason for saying change this spot. There's nothing wrong with the Pooh gang meeting here, but are they the characters most families want to line up to meet? Probably not, despite their perennial popularity. BUT, if you've ever visited Disneyland, we'd like to offer this comparison: The Plaza Inn.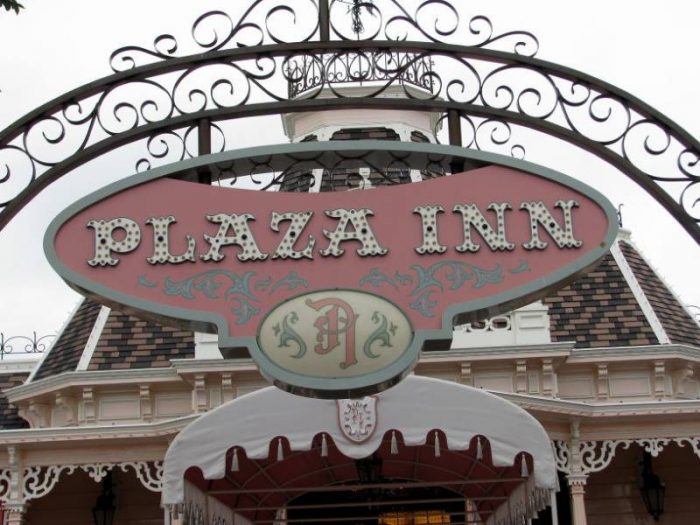 The Plaza Inn about as close to Crystal Palace as you'll find in Disneyland in that it's the big character dining restaurant facing the castle, just like Crystal Palace in Disney World. The buffet is very similar, but, oooh, the characters you meet there! This is classic Disney character dining at its finest. Why? It changes almost daily! You never know who you'll meet while you dine, and you meet a lot of characters!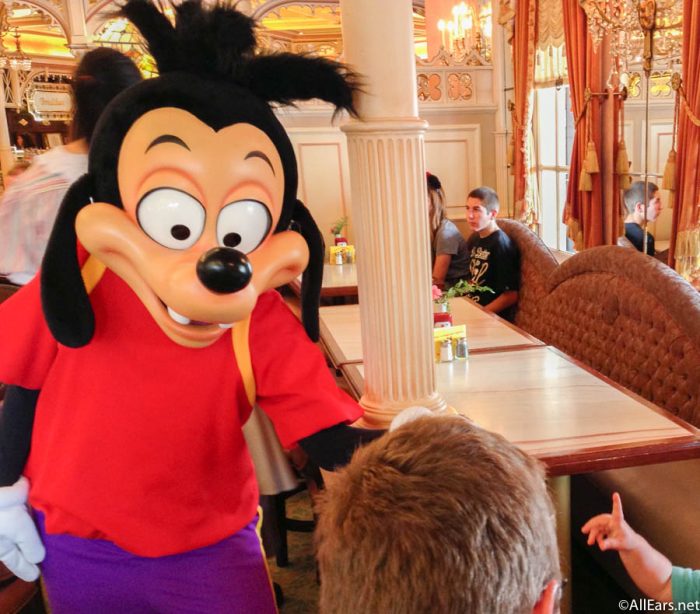 Our last time dining there, we met Minnie, Winnie the Pooh, Pluto, Pinocchio, one of Mary Poppins penguins, Tigger, Max (Goofy's Son), Rafiki, and Chip 'n' Dale. That's 10 unique and disparate characters! And they're always different! Every time you turn around you see a new, totally bespoke Disney character, and it's magical. This feels like what most families would hope for and love if they could have one perfect Disney character meal in Disney World. We know we would!
So while Crystal Palace is just fine as it is, imagine how magical it could be with a tiny little change!
Close
Sorry, Tony's. This spot almost always seems to be at the bottom of folks' lists of restaurants in Magic Kingdom. Let's look at where this spot falls apart.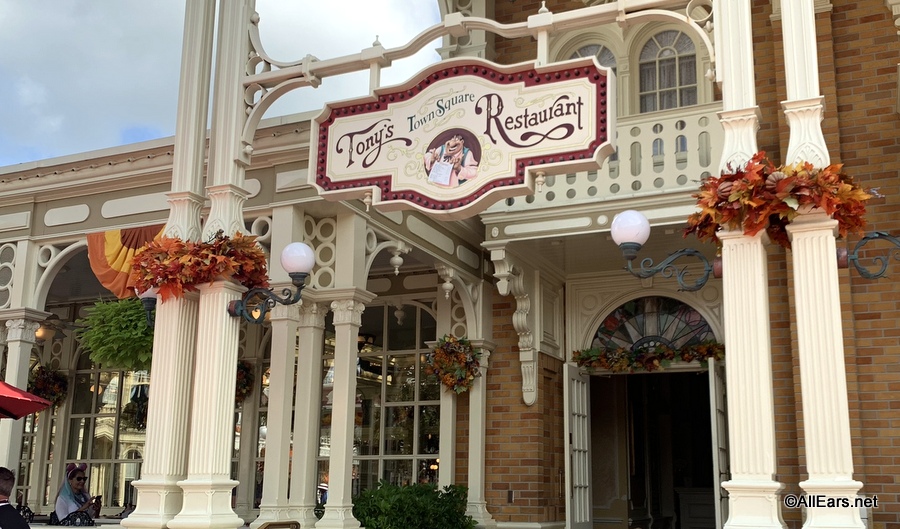 The theming is that of an Italian restaurant…smack dab at the foot of Main Street, U.S.A.. A bit weird, right? We've actually written up an interesting history on the location you can check out here. The original theming was that of a Victorian Era dining spot with an upscale yet approachable menu of classics. That sure fits with Main Street, yet in 1989 it turned into Tony's. Why on earth is there an Italian restaurant at the center of the carefully cultivated Americana that is Main Street? (We want to yell this whilst standing in front of the restaurant in a very dramatic fashion, but we are restraining ourselves.) Maybe it's mimicking an old Italian eatery in Marcelline, Missouri? 😉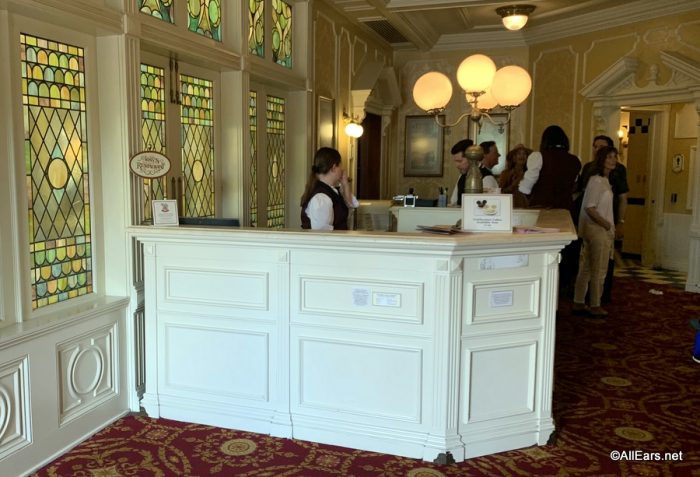 That aside, the "theming" is essentially non-existent. You're not getting that in-your-face Italian-ness like at Mama Melrose's in Hollywood Studios; it's much more classic Main Street styling but stretched to tie in a Disney film (like, basically just a statue of Lady and Tramp in the middle of the restaurant!).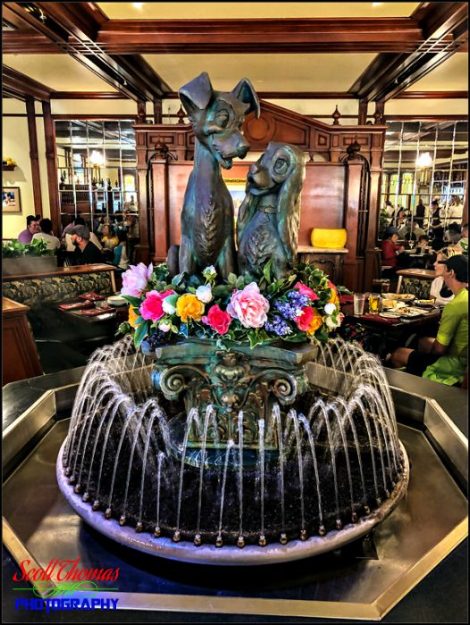 The food is standard American-ized Italian fare but not done particularly well. We doubt many people would win arguing Tony's surpasses rivals Tutto Italia or Via Napoli over in Epcot (or the many Italian restaurants in Disney Springs! It's just okay and, unfortunately, largely forgettable. It seems a shame that the location next door to Mickey Mouse himself, one of the first places many guests will see when they enter Magic Kingdom, is just meh. It deserves so much better.
Again, the design of the interior isn't that bad, but it's such a perfect location and could be so great if utilized properly. We're not sure exactly what to do with the spot (maybe bring over some of the delightful eats from Grand Floridian Cafe?), but it's time for Tony's to hit the ol' dusty trail, if you get what we're throwing down.
So what do you think? Agree or disagree? Any you just gotta keep or are dying to get rid of? Sound off in the comments! What're your picks!
Join the AllEars.net Newsletter to stay on top of ALL the breaking Disney News! You'll also get access to AllEars tips, reviews, trivia, and MORE! Click here to Subscribe!