Three down, one left to go! We've hit Magic Kingdom, Animal Kingdom, and Hollywood Studios, now it's on to the park full of the hope and promise of the future. It's time to Keep, Change, and Close in Epcot.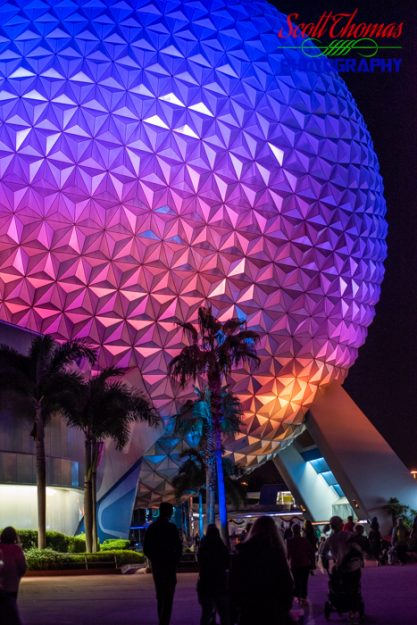 Same drill as the first three: we thought it would be fun to take a multi-part look at rides, restaurants, and shows around Walt Disney World and break down IF WE HAD TO CHOOSE which would we keep as long as possible, change to make better, or close altogether.
And now the disclosure for all those who disagree: we get it; our opinions are most definitely not everyone's! One person's favorite must-do ride is likely on many others' least favorite list and vice versa. We're trying to look at this as objectively as possible, but each person's tastes will vary. Proceed with caution 🙂
Cards on the table — we love Epcot. We're totally those diehard OG Epcot fans that still sing "Universe of Energy" to ourselves and refer to Innoventions as the Communicore. Soooo go into this knowing where our heart is at. We're SO excited for all the changes coming to Epcot over the next few years (we'll be one of the first to jump in line for Guardians of the Galaxy: Cosmic Rewind!), but we also remember and appreciate what made it great.  Don't hate on an old EPCOT Center fan! 🙂
Keep
Frozen Ever After
We were MEGA bummed to see the Maelstrom close in 2014 (throwback to the announcement here!).  We loved the ride, from feeling like our boat was going to fall out the hole in the waterfall all the way to sniffing Laila perfume in the gift shop after (well, you can still do the latter!). But we were surprisingly on board when Frozen Ever After opened in 2016.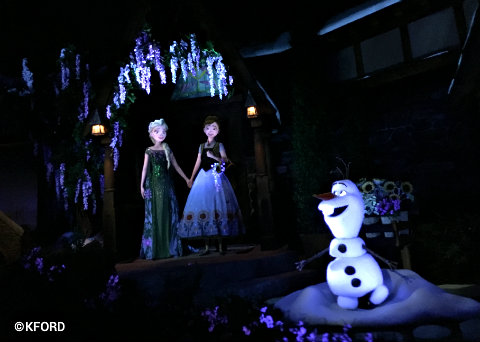 The animatronics are fantastic…when they're working. We've ridden just as many times with one or more characters down as we have with them all operational! But the ride was a great progression of the old Maelstrom track. Does the queue take for-ev-er? Yes. Yes, it does. Maelstrom was never made to handle Anna and Elsa-level boarding! But the ride is solid, whether you like Frozen or not!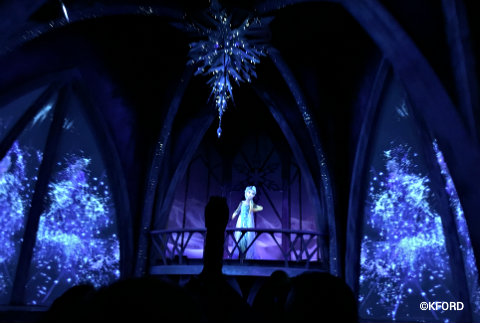 Now before everyone attacks us in the comments — Spaceship Earth is already set to undergo its own change soon, as it has a few times in the past, but we adore this classic ride. We will always be ride or die for Spaceship Earth, even with each new incarnation. The only reason it wasn't our keep choice is because it's changing whether we all like it or not!
Change
Journey Into Imagination With Figment
We are big fans of that "royal purple pigment" little mischievous dragon, Figment. The bizarre 2002 rendition of this classic ride…not so much. We grew up singing along with the Dreamfinder and his lovable creation taking you through a literal journey into the imagination. So when the ride was changed, many fans were heartbroken.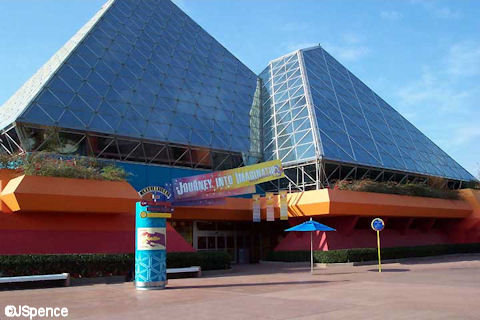 We somehow went from a lighthearted classic dark ride with a catchy song, classic Disney animatronics, and even a fun post-ride experience in ImageWorks to…Eric Idle as a moon slapsticky singing along with the iconic "One Little Spark" as you exit and Figment farting in your face. Ugh.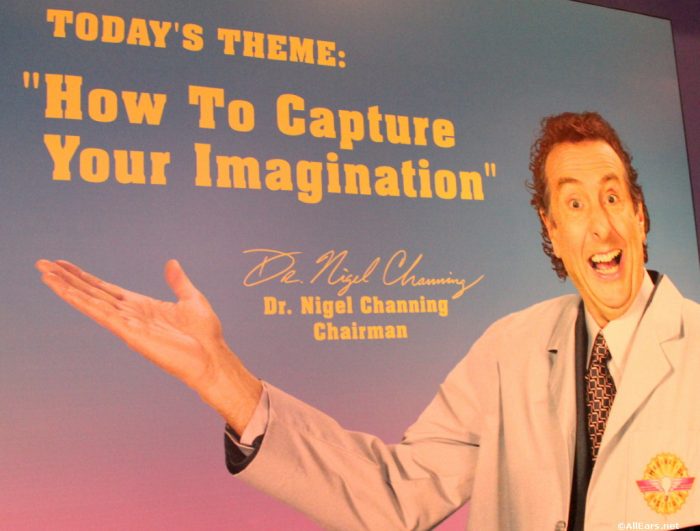 Kids used to look forward to this ride! Adults as well! Now it seems banished to "that ride you go on because you already spent your top tier FastPass." That's a shame. Figment deserves better. WE deserve better!
Are we saying bring back the original? Maybe? (We certainly wouldn't fight it!!!) Make a NEW version in the same vein as the original? Sure! Bring it on! But the current version gots to GO! Every time we ride this ride we shake our heads in sadness and go to a happy place clanking coconuts learning how sound foley is created and journeying through that downright MAGICAL Rainbow Corridor. Imagination survived the Epcot transformation announcements so time will tell! Figment is being used more in the parks as an unofficial mascot for various Epcot festivals, so maybe one day he'll be back in the high life again?
Close
Mission: SPACE
Bring back Horizons. Mic drop.
But in all seriousness, we almost forget this ride is in Epcot because it was just not something we wanted. We LOVE the idea of a space-themed attraction. The queue and exterior are gorgeous. But that's where our love for this ride ends.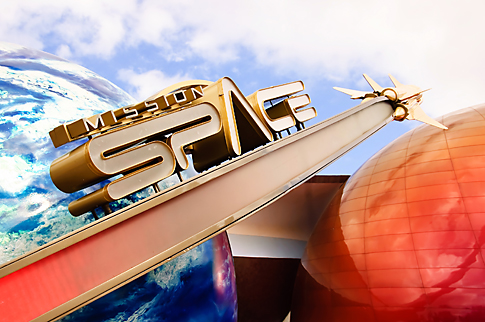 The fact that, soon after opening, they introduced the Orange and Green version of the ride is telling — this ride isn't so much fun as it is a test of physical endurance. We've ridden it many times and each time asked "WHY did we do that?!" immediately after. Then we enjoy the rest of our day with a pounding headache. Not fun.
Barf bags shouldn't be required in a ride, guys! Centrifuges have no place in Disney, only carnivals (and even then, WHY?!). We've hit the point we skip this ride altogether now. It's just not worth it. Plus…they got rid of the one reason worth (almost) riding with the removal of Gary Sinise. He's just cool. 😉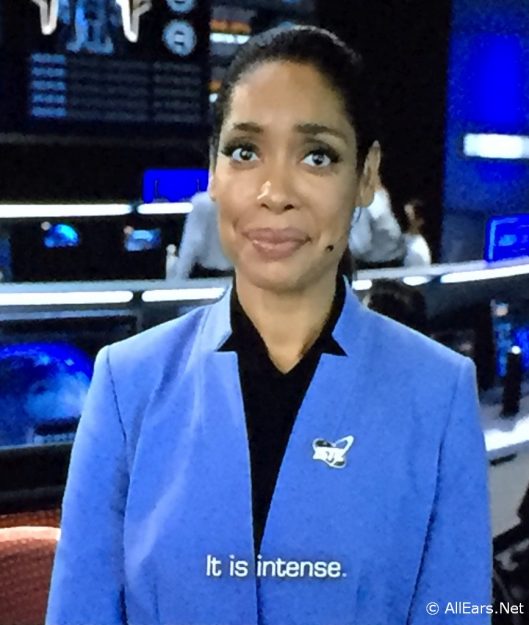 Especially with Space 220 coming, this will likely be going nowhere anytime soon, which is a shame. Bring back Horizons…for realz.
What do you think? Totally agree with our assessments or totally ready to fight? Let us hear it in the comments!
Click below to subscribe to the AllEars® newsletter so you don't miss any of the latest Disney news!


Do you agree with any of our choices? Not so much? Let us know in the comments which rides YOU would choose!