Welcome back! We're embarking on a wild adventure to hypothesize about rides we want to keep, change, and close in Disney's Animal Kingdom!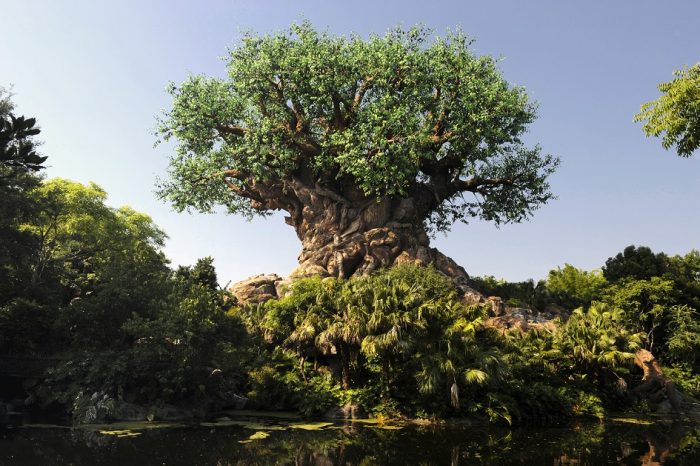 We covered Magic Kingdom's attractions — click here to check that out— and now it's time to head to the other Kingdom to see what we would Keep, Change, and Close in Animal Kingdom.
Same drill as last time: We thought it would be fun to take a multi-part look at rides, restaurants, and shows around Walt Disney World and break down IF WE HAD TO CHOOSE… which would we keep as long as possible, modify to make better, or close altogether.
And now the disclosure for all those who disagree: we get it; our opinions are most definitely not everyone's! One person's favorite must-do ride is likely on many others' least favorite list and vice versa. We're trying to look at this as objectively as possible, but each person's tastes will vary. Proceed with caution 🙂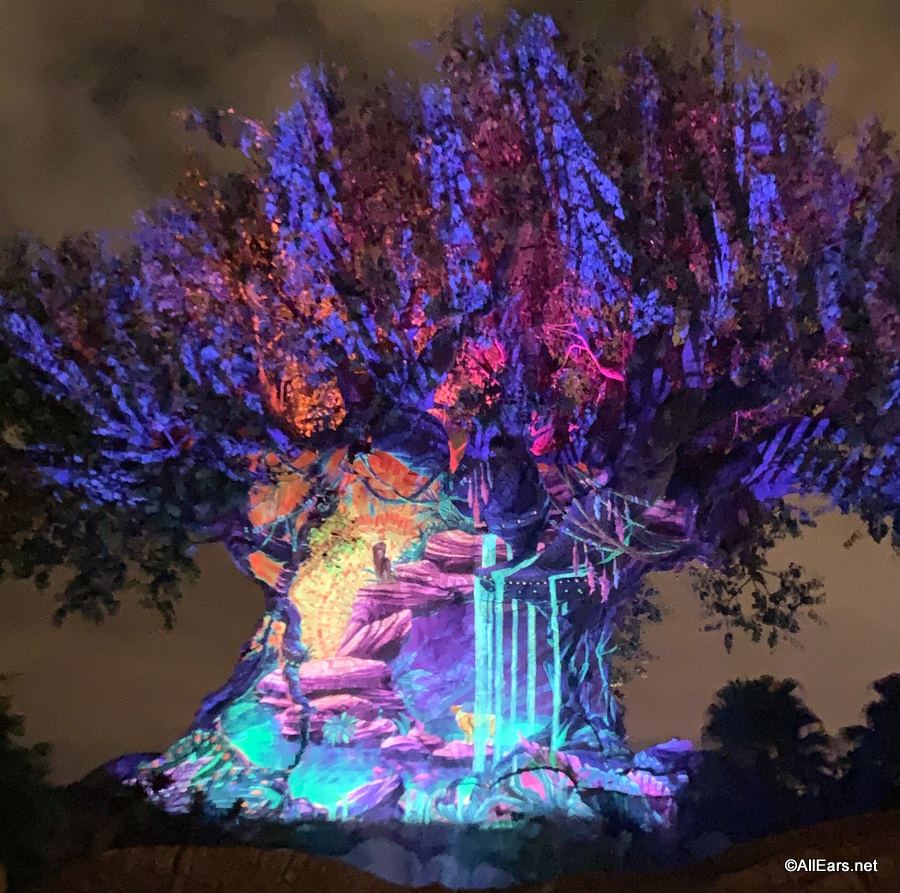 Also note: because Animal Kingdom has WAY fewer rides than Magic Kingdom, we're going to focus on one for each category. Let's do this!
Keep
Flight of Passage
We had hiiiigh hopes for Pandora when it opened, but at the end of the day, it was still a land based on a movie that had come out over ten years prior that people had mostly forgotten about. That aside, we went into Flight of Passage expecting to be let down… but then we weren't.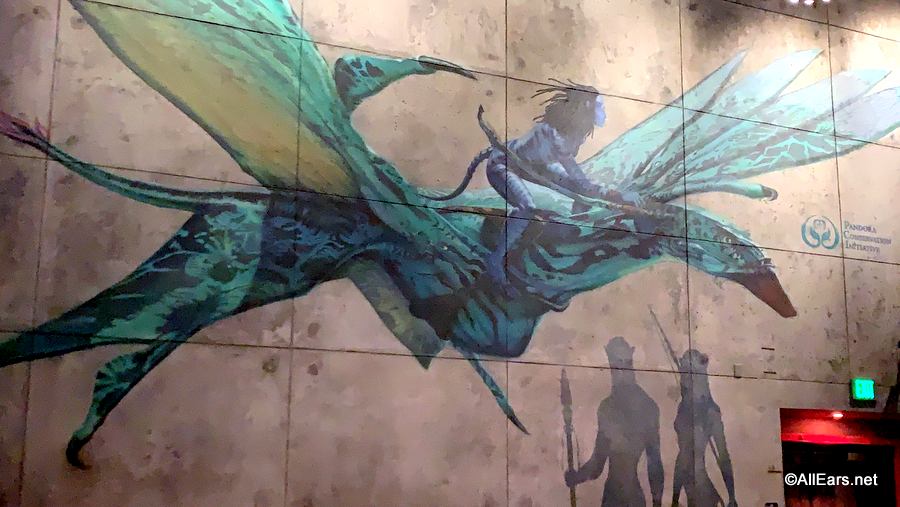 This ride is pretty fantastic, y'all. It has an almost never-ending queue that seems to go on and on and on… then a pre-show that goes on and on and on. BUT once you FINALLY get to sit on top of a banshee, it's pretty breathtaking.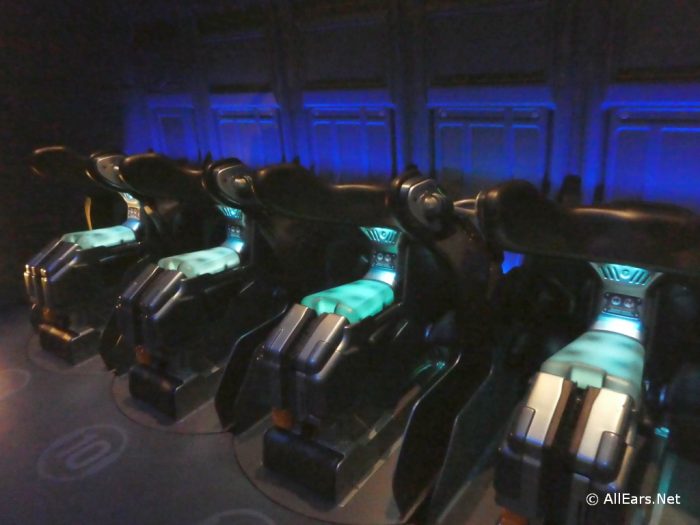 Flight of Passage is a 3D motion simulator at heart, but the difference is in the details. You feel that "beast" breathing between your legs and the air blowing on your face. You feel mist as you soar over water, you smell scents as you fly around — it feels REAL!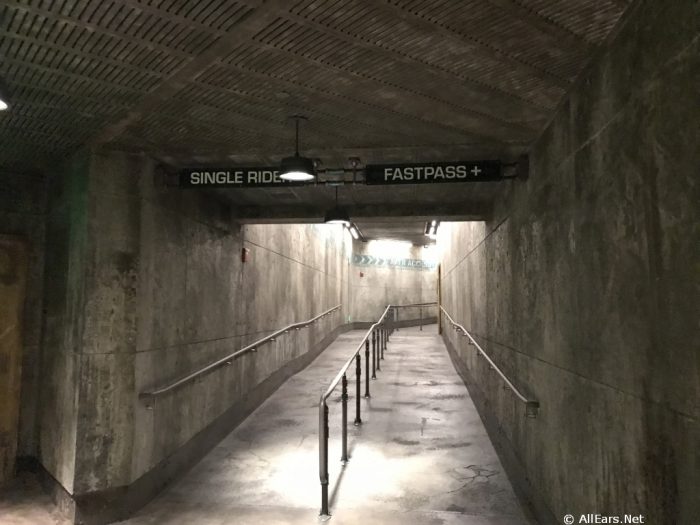 This ride is so much fun, it's silly. We looove riding this thing. Disney promised BIG when they announced this attraction, and they didn't disappoint! Avatar may not be our favorite film of all time, but we can certainly appreciate this unique ride for all that it has to offer.
Change
Expedition Everest — Legend of the Forbidden Mountain
Come oooooon! You knew we couldn't do a list of rides in need of a change in Animal Kingdom without touching on the love-to-hate-him Disco Yeti!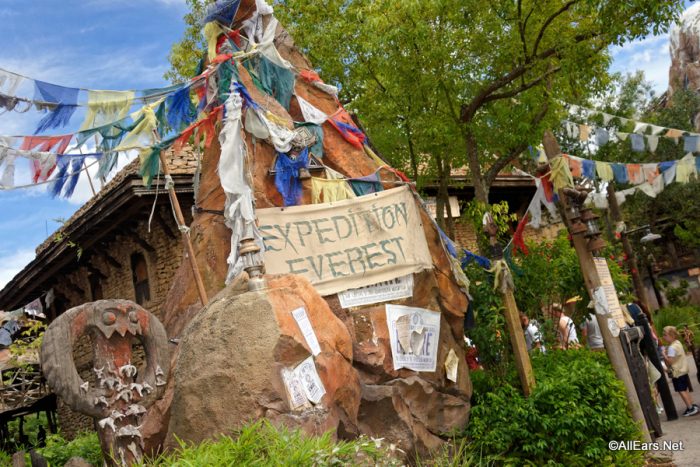 Expedition Everest filled a MUCH needed void in Animal Kingdom and Disney World as a whole with a true roller coaster thrill ride. The ride is unique and fun in how it handles itself as a coaster. It has just enough of a story to make it intriguing (the queue has fascinating details to take in!). It goes forward and then backward. It flings you through total darkness to the point you can't tell if you're just going backward or actually flipping upside down — it's disorienting in the best way possible.
But then there's that darn Yeti.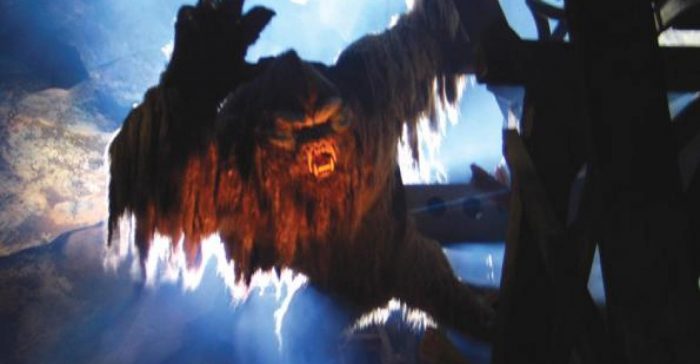 Expedition Everest opened featuring one of the most complex animatronics in Disney history. The brown-haired yeti at the end of the ride would roar and sweep down at guests with his giant clawed hand. The effect was REALLY cool and scary. But the animatronic was plagued with issues. Soon after opening, the framing that held up the yeti (and was crucial to the structural integrity of part of the ride) began to crack due to the stresses of the hefty swinging creature. For the safety of guests and the ride, the animatronic was switched into "B-Mode" meaning the movement was turned off and a flashing strobe light was added to disorient guests into believing he was moving as they flew under him.
The effect of B-Mode is… bad. It's real bad. Especially if you were one of the lucky ones to see A-Mode (full moving Yeti) in all his glory. That thing was SCARY swooping down at you. Disney and Imagineer Joe Rohde have claimed they would one day make attempts to repair Disco Yeti to his former glory — but in doing so would require a LOT of repair work and construction to the ride itself. It's a hefty undertaking for sure.
So this is an easy "Change" to pick — fix that darn yeti. Just fix it already. Please (pretty please with sugar on top, Disney?? It was mega cool!)
Close
Primeval Whirl
Oh, Primeval Whirl. I'm sure you have SOME fans, but we're not one of them. For those who have ventured to the oddly carnivalesque corner of Chester and Hester's Dino-rama that houses Primeval Whirl, we're sure more than a few of you have thought to yourself "Why is this in Disney World?!".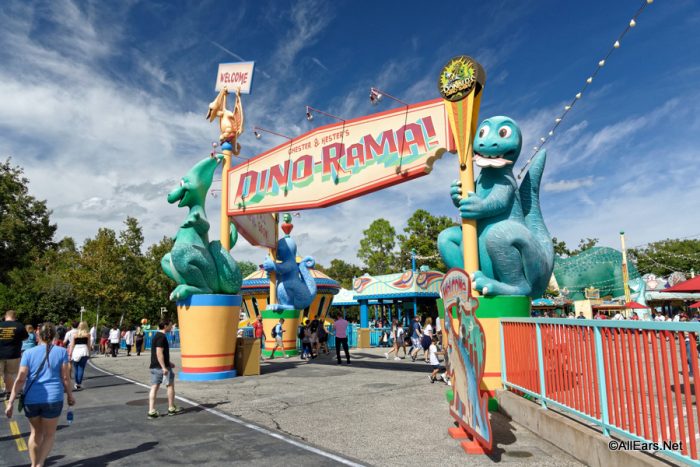 Yes, on the other coast Disney's California Adventure has its own version of this ride in Goofy's Flight School, but that one isn't topping anyone's must-do list either. Wild Mouse type coasters, like this one, are notoriously rough metal tracked rides. They're almost always designed to be transient, meaning they show up at your local carnival, run for a few days, then pack it down and move on to another town. For some inexplicable reason, Disney stuck one of these smack dab in the middle of a park as a featured ride, and it just doesn't fit or work.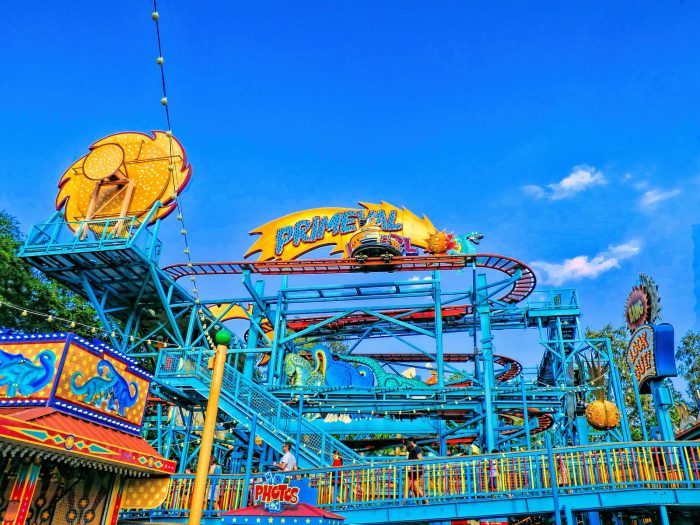 It almost always has a non-existent wait to board and is a rough and unpleasant ride. This ride just recently switched over to a "seasonally operating" ride, like Stitch's Great Escape, meaning death is looming over this ride, and it might be slated to close for good in the future.
If you happen to be in Animal Kingdom and this is open, there are far better ways to jostle your brain around for a few minutes. Skip the headache and bruises, and consider riding Dinosaur an extra time right around the corner!
What do you think? Totally agree with our assessments or totally ready to fight? Let us hear it in the comments!
Click below to subscribe to the AllEars® newsletter so you don't miss any of the latest Disney news!


Do you agree with any of our choices? Not so much? Let us know in the comments which rides YOU would choose!