We've always dreamed of being able to enjoy a Mickey Ice Cream Bar on our couch in our PJs, and low and behold, in 2019 it FINALLY happened! In celebration of Mickey's 90th birthday (technically November 2018, but the Mouse loves a party!), you could actually start buying them at your local store without booking a trip to Disney!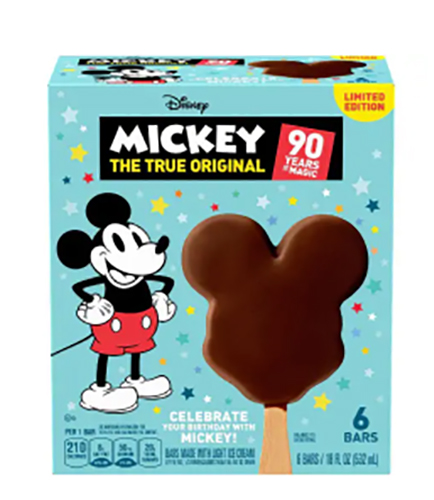 They turned out not to be exactly the same as the classic Mickey bars sold at the parks –but hey, beggars can't be choosers (and they're close enough for us! )
So what other Disney treats would we love to see on our grocery store shelves someday?
Here's our dream list of Disney Parks eats we NEED in our everyday lives!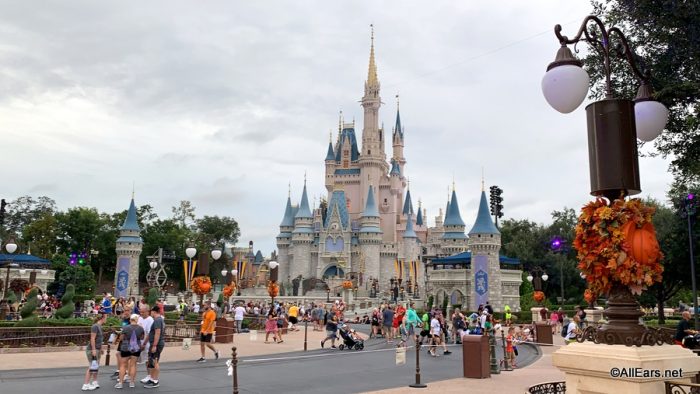 Dole Whip
Could you imagine having easy (and unlimited!) access to Dole Whip??? How do we get to this utopia?!!! We've actually tried to figure out how to make this stuff at home (the mix is available online!) But it would be so much simpler (and cheaper than installing a soft-serve machine in our homes) if we could just pick up a quart or pint of the good stuff when we needed a quick Dole Whip fix!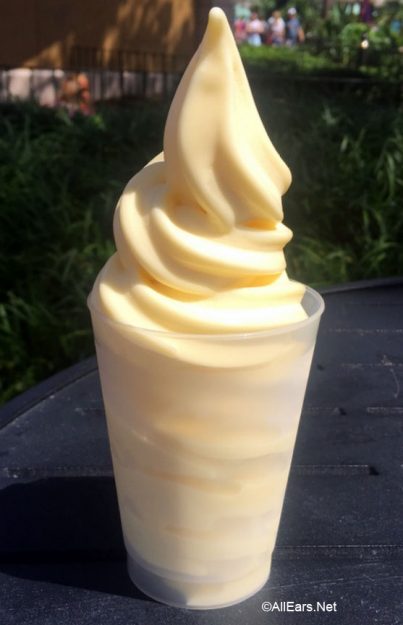 If you do want to enjoy some soft serve Dole Whip close to home, we've heard from readers that it can be found at Sweet Frog and Menchie's froyo spots!
50's Prime Time Cafe… TV Dinners!
Who doesn't love dining in Hollywood Studios' kitschiest of restaurants? Just remember: no elbows on the table!! Look, it's hard to whip up a supper when you're exhausted from work, and the kids are starving, and you just can't with the stove, so we admit to caving into quick heat 'n' eat meals out of sheer necessity sometimes.
But if they were 50s Prime Time Cafe-themed TV Dinners, we wouldn't feel nearly as guilty! How does a comforting plate of fried chicken with mashed potatoes with sound?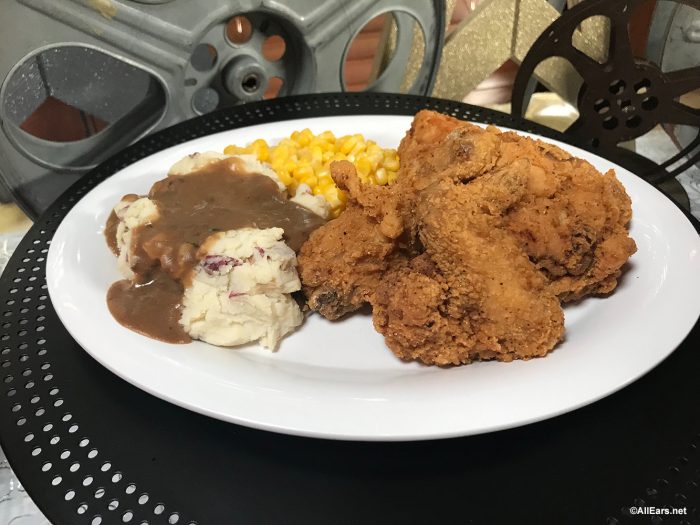 Of course, we'd take some meatloaf, too — we're not picky!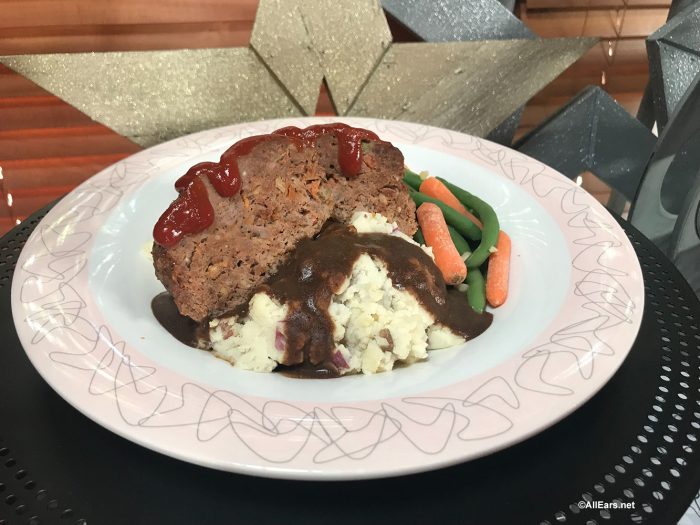 Mickey Pretzel
We've seen soft pretzels in our stores' freezers before — and sometimes in the bakery department if we're lucky enough! But there's just something about them being Mickey-shaped that makes the pretzels in the Disney Parks taste so much better! Maybe it's the ears?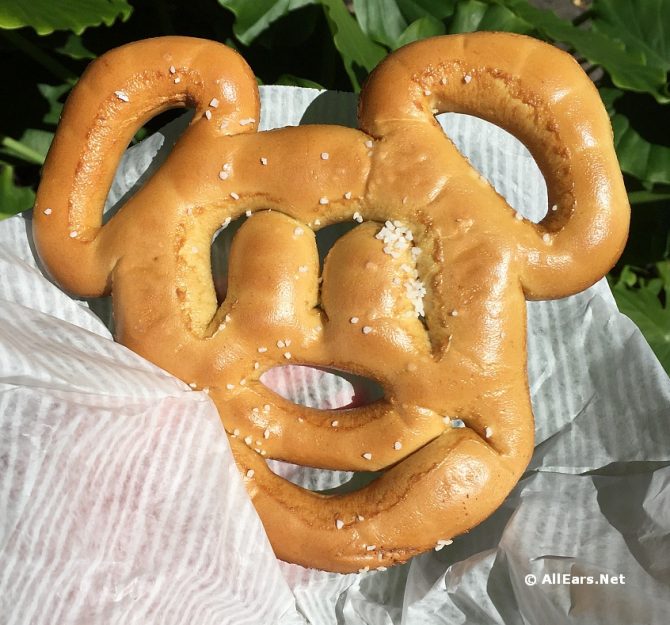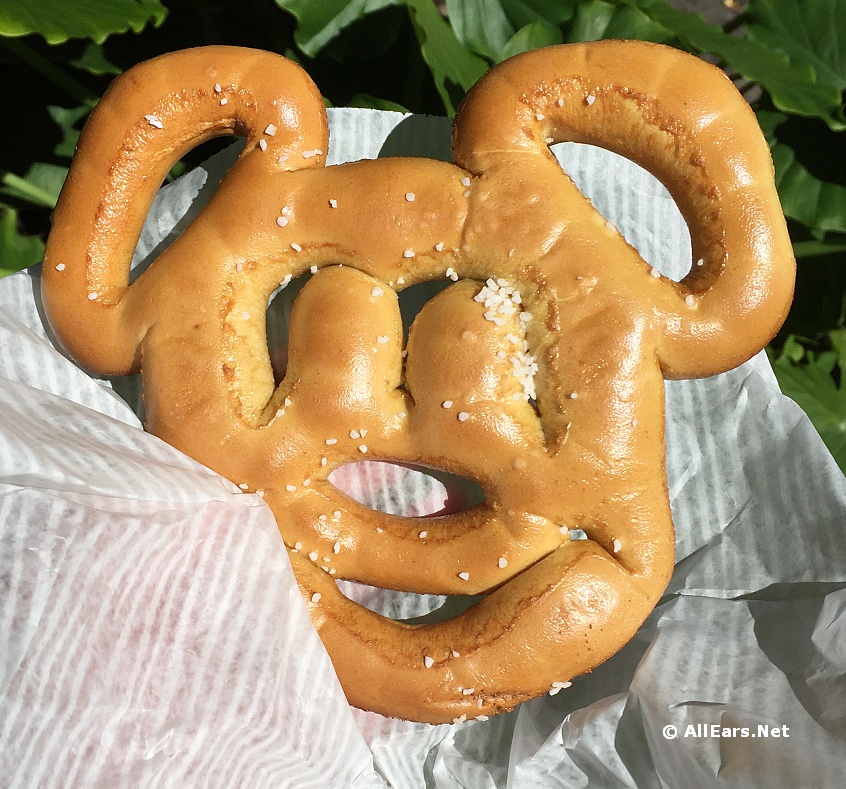 Mickey Waffles
The same can be said about Mickey Waffles! While we're unsure of what science (or sorcery!) is behind making all Mickey-shaped foods taste so good, our taste buds can detect the difference! Recently we've seen Mickey-shaped waffle makers online, and you can even buy the mix Disney uses for these delectable dishes, but c'mon, Disney — do us a solid and just sell 'em premade in the freezer aisle, pretty please!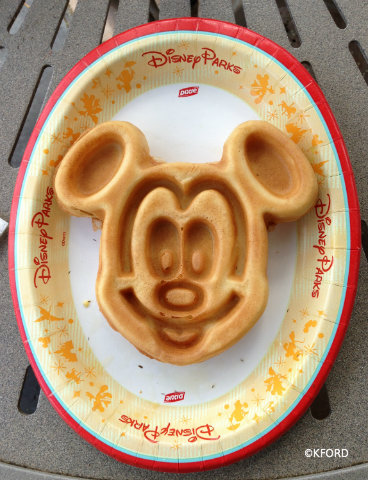 Corn Dog Nuggets from Casey's Corner
We are living for the day when we can go into our freezer and pull out a bag of Casey's Corner Corn Dog Nuggets! It could happen, right? These things are SO addictive!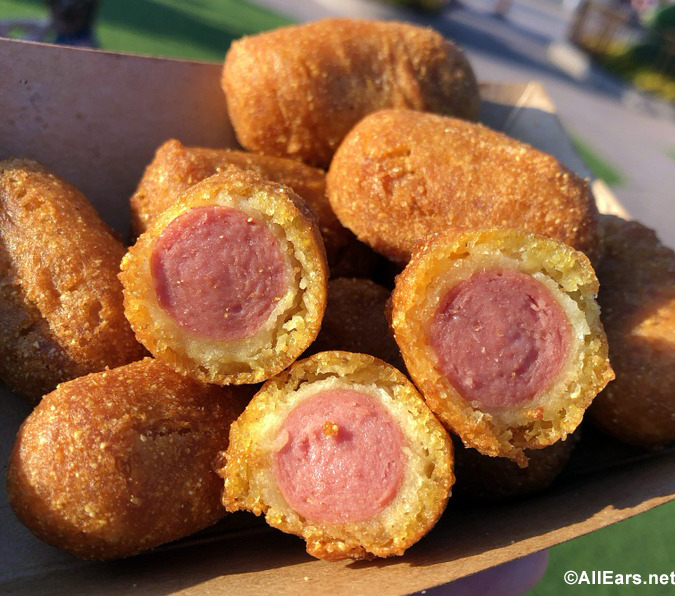 L'Artisan des Glaces Macaron Ice Cream Sandwich
We sure do love an ice cream sandwich at Disney World, and there are several irresistible options to choose from. You got the Ice Cream Churro Sandwich at Sleepy Hollow or your Classic Mickey Ice Cream Sandwich, for starters. But one of our favorites has to be the Macaron Ice Cream Sandwich at L'Artisan des Glaces in Epcot's France pavilion! The spot's famous ice cream comes sandwiches between two large, perfect macarons. It's a dessert fusion we can get behind!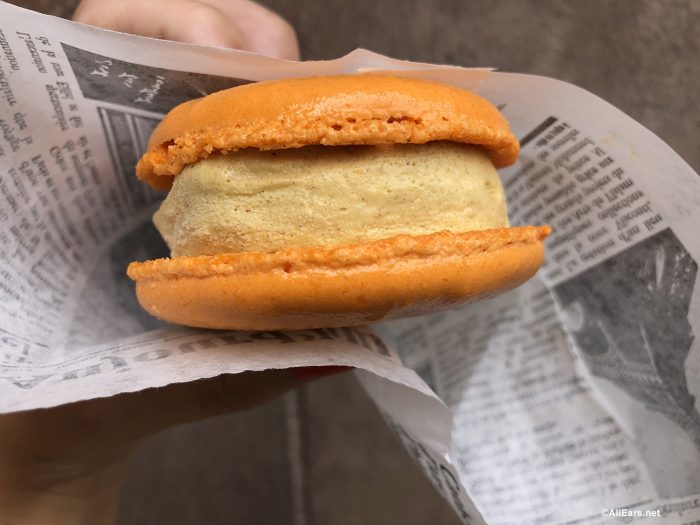 Cheshire Cat Tail
If you've never enjoyed this signature pastry of the Cheshire Cafe in Magic Kingdom, allow us to fill you in — it is sheer purrrfection! It's a flaky, buttery pastry filled with mini chocolate chips and served with a drizzle of icing on top! We can totally envision eating one for breakfast with a cup of coffee or having it for dessert after dinner! Or both; we're on vacation, right?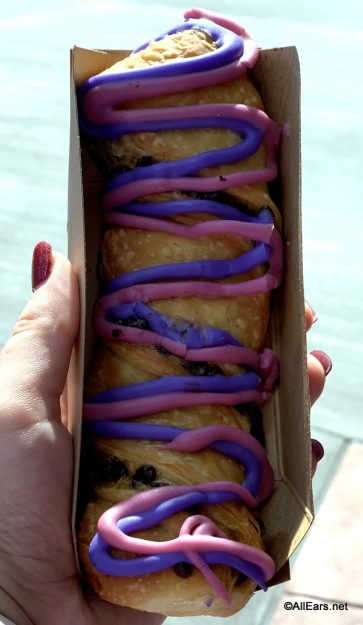 All this fantasizing about Disney park food is making us hungry! Guess we best be hopping on a plane, because until our dreams become reality, we can only get these treats at the Parks!
What Disney World food would you love to see at your local grocery store? Let us know in the comments below!