Let's face it: we've all been there. Heading out to your car after a looooong day at the Parks, only to discover you've forgotten one very important thing: where in the world World you parked.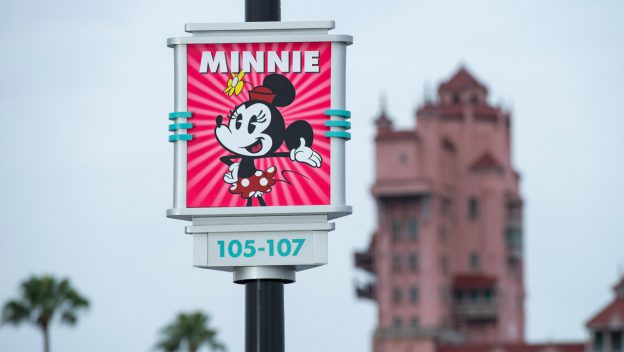 There's no denying that the parking lots of all the Disney Parks are huge, so when you can't remember your section and parking row, finding your car can seem like a daunting task. But don't fret! We've got some tips and tricks to remember the next time you head to Disney World to ensure you don't lose your car at the end of a tiring day!
Here are four tips and tricks to help you make sure you aren't looking for a lost car at the end of your night at the Most Magical Place on Earth!
Talk to the Parking Cast
We know we aren't alone in our knowledge that Disney World Cast Members are generally amazing! If you've got a problem, chances are they've got the solution to solve it.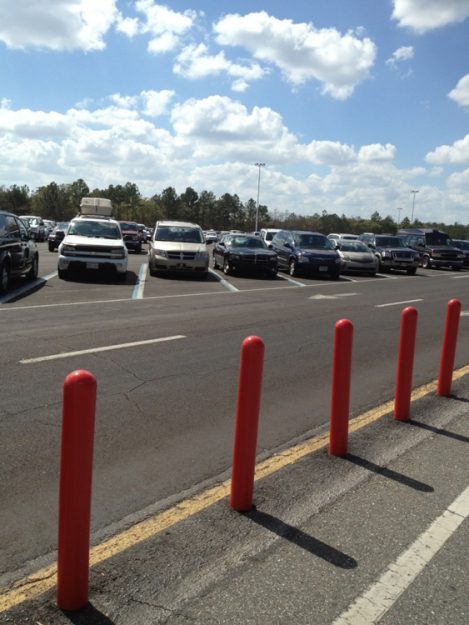 If you can't find your vehicle, check in with a parking Cast Member. They keep an ongoing sheet of what time each of the rows were filled, so if you can give them an approximation of when you parked, they can help direct you to where the cars were being parked at that time!
Download the "Find My Parked Car" App Before You Leave Home
There's truly an app for everything — including remembering where you parked! There are a few different apps, including the "Find My Parked Car App", that you can download and use to locate where you parked later on in the day.
On the app, when you park your car, simply press the "Park Button", and the app will save your exact location. When you need to get back to your car, it will show you the GPS point where you had set yourself when you parked. While we fully recommend writing down your section and row number to have as well, this is a great back-up option if you still aren't able to locate your car!
Text a Friend/Keep a Note in Your Phone
Perhaps the most important rule of thumb when you park your car is always to make note of the section and row. Disney always tries to make these as easy as possible to remember, with signs at the end of rows, as well as helpful announcements of reminders for where you parked when you first get on the tram.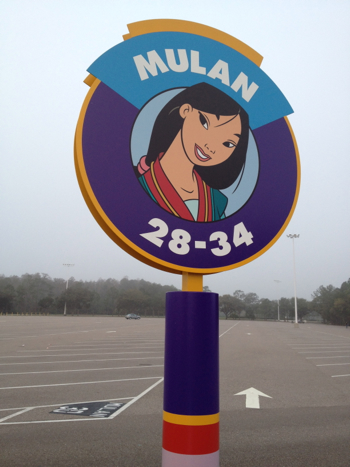 While it is completely understandable to get swept up in the excitement of being in Disney World (you ARE in the Most Magical Place on Earth, after all!) or distracted trying to get your whole crew settled, try and remember to immediately make note of where you parked as soon as you learn it. Some great ways to do that are to make note of it in your phone, take a photo of your row, or text a friend or family member that would be able to help you out with it later on! Either way, make sure someone in your group has the information, and it'll make it sooo much easier to find at the end of the night!
Drop a Pin in Google Maps
Similarly to using a "Find My Parking Spot" app, this option will allow you to make a GPS note of where you parked so you can find the general area at the end of the day!
When you park, simply open up Google Maps on your phone and tap the "locate" button (it looks like a compass). Zero in on your location, then tap and hold the screen next to the blue dot in order to "drop a pin". When it's time to head back to the parking lot, this will help you locate the area you were in and, if you're still having trouble with the exact location, you should hopefully be close enough to it that a simple press of the alarm button on your keys should help you get to it!
Have you ever lost your car in the Disney World parking lots? What were some of the tips and tricks you'd recommend for making sure you don't lose your car at the end of the day? Let us know in the comments below!
Join the AllEars.net Newsletter to stay on top of ALL the breaking Disney News! You'll also get access to AllEars tips, reviews, trivia, and MORE! Click here to Subscribe!