It seems like everywhere you turn at Walt Disney World, you can see a construction wall or fence. But that means every day we get ever closer to a shiny new (looking) Walt Disney World.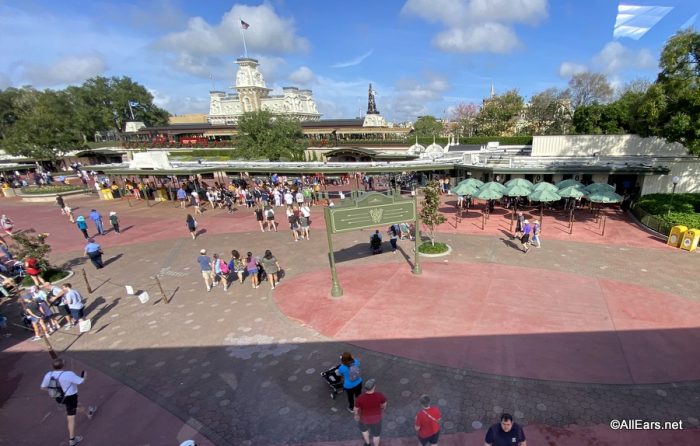 In Magic Kingdom, we have seen some progress on the construction that is leading us toward a great big beautiful tomorrow.
Entrance to Magic Kingdom
The entrance to the park has been undergoing some major refurbishment for the last few months. Bricks have been torn up and removed, and entrance gateways have been changed. Here are some pictures of the progress from the all seeing eye of the Monorail.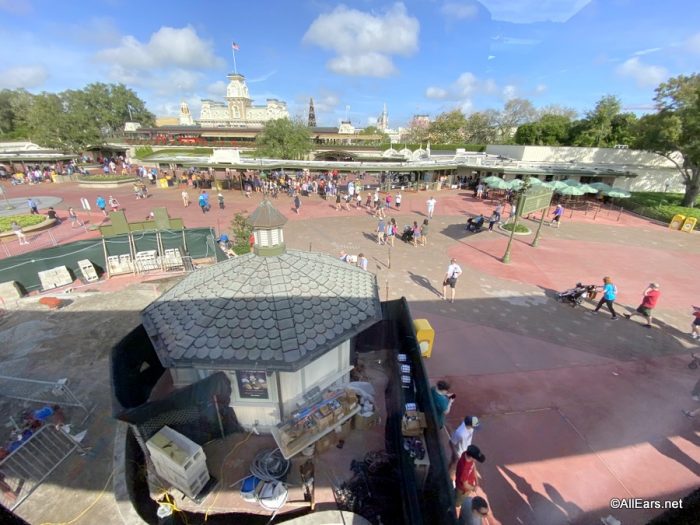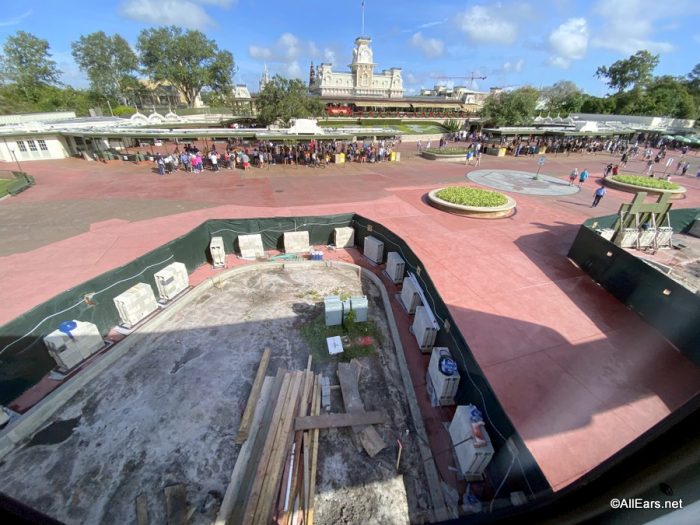 Hopefully we get a completed entryway soon. It'll make it much easier to get from the ferries to the park.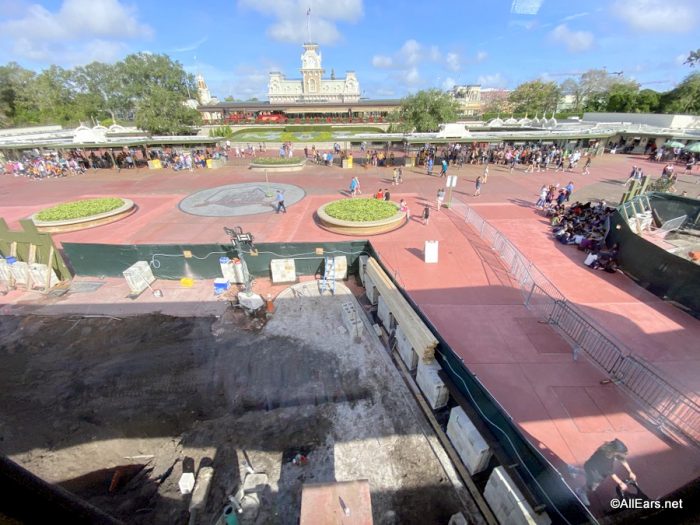 Adventureland digital wait times board
Digital wait time boards aren't a new concept. Many of the other parks utilize this technology already. You can find similar boards in Hollywood Studios and Epcot. Now Adventureland has taken a step into the modern era. This will make finding out how long the wait for the Seven Dwarf's Mine Train is when you're across the park.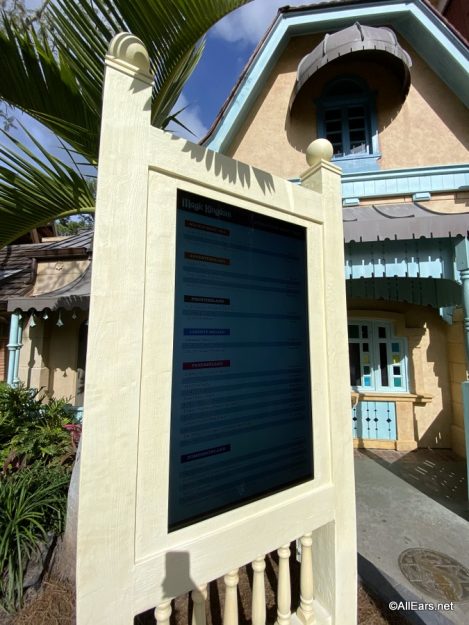 This board joins the one we saw over in Fantasyland last month. Digital Wait Time (or Tip) Boards are a convenient way to check attraction wait times when you don't want to pull out your phone again.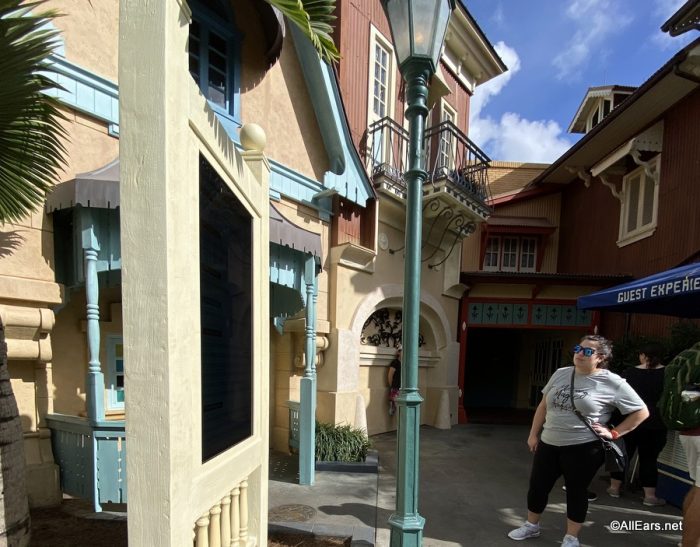 Splash Mountain refurbishment
Splash Mountain is now closed for refurbishment. Behind the wall around Splash Mountain you can see some scaffolding has gone up.
They are fast at work trying to get the briar patch all cleaned up before the summer rush.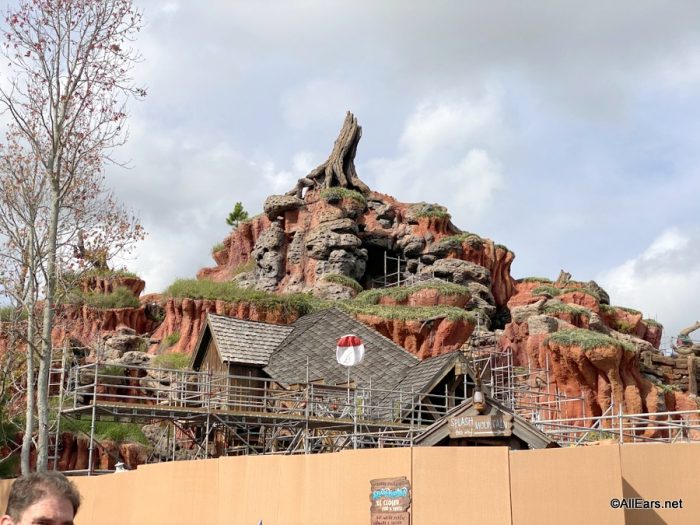 Tron update
Tron Lightcycle Run is coming to Magic Kingdom for the World's 50th in 2021. It's based on the popular Tron attraction in Shanghai Disneyland. We have been seeing the girders and structure going up for months.
Now we can see the walls going up for this massive indoor/outdoor roller coaster. The best view is actually from Barnstormer in Fantasyland, if you're hoping for a peek.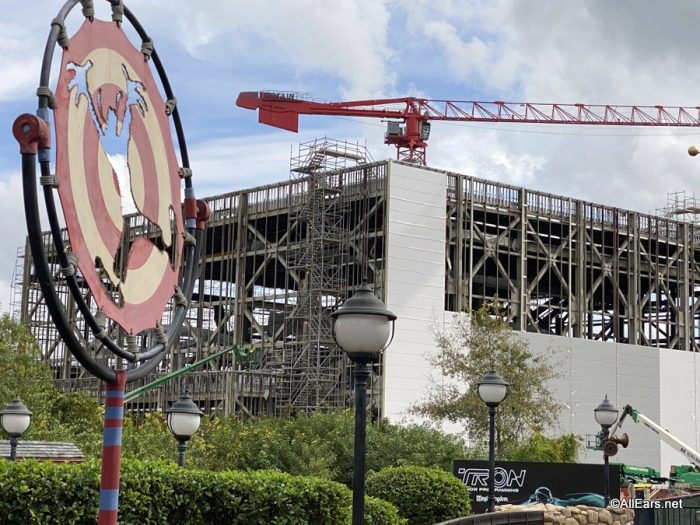 As things progress in Magic Kingdom we will keep you updated on all the changes.
Are you excited for the new changes coming to Disney World? Let us know in the comments.