Frozen II was officially released today, and Epcot is celebrating by making some changes to the Park's Princess Anna and Queen Elsa meet and greet in Norway's Royal Sommerhaus!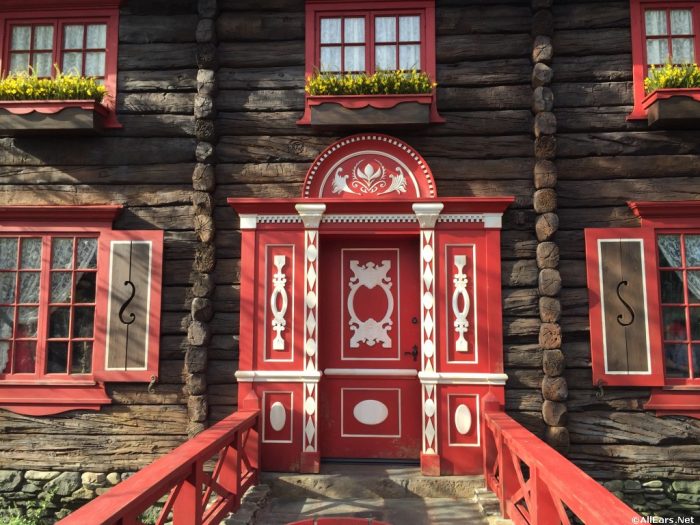 Not only has Olaf joined the sisters for one day only (read about it here!), the fearless duo is now sporting new looks! If you've seen concept art, movie posters, the movie trailer, or even merch at your local Target, you likely noticed they've got new dresses (some with pants!) — and now they're donning them to greet their adoring fans!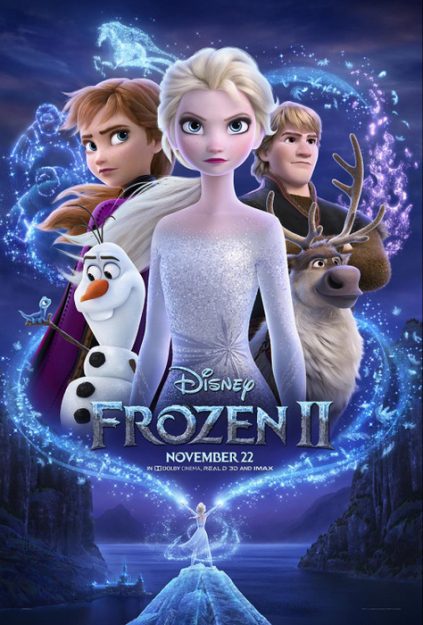 Read Molly's non-spoiler review of Frozen II here!
Warning: The costumes, photos, and descriptions from here on contain spoilers! If you do not want to know what happens in the movie stop reading now (but we really hope you don't!).
Elsa is warming up to her meet-and-greet fans in this beautiful white ensemble — complete with well-hidden pants! If you have seen the movie you also notice another big change in Elsa we won't mention here!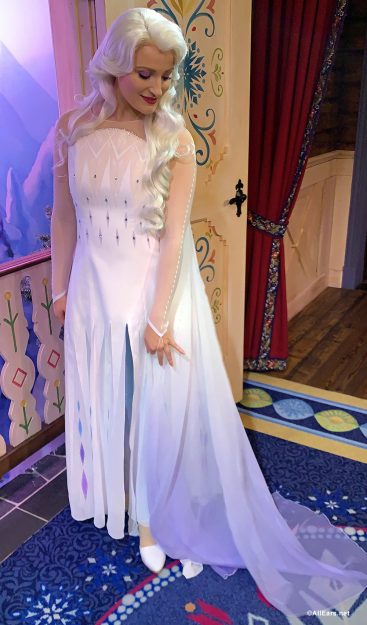 Of course, there are apparel references to her icy powers, as seen in the sequins and beadwork.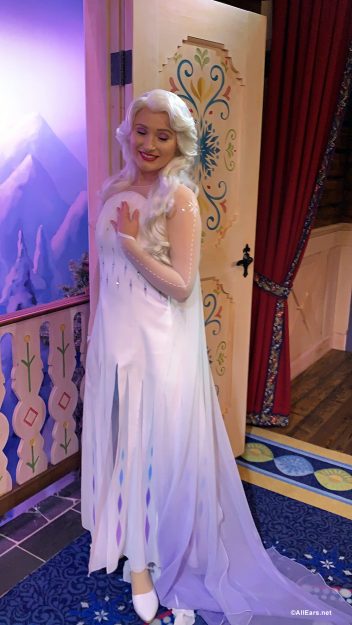 We weren't sure if we were ready to let go of her original blue dress with that stunning cape, but this is a lovely change!
Anna, meanwhile, is rocking a whole new dress, hairdo, and some accessories!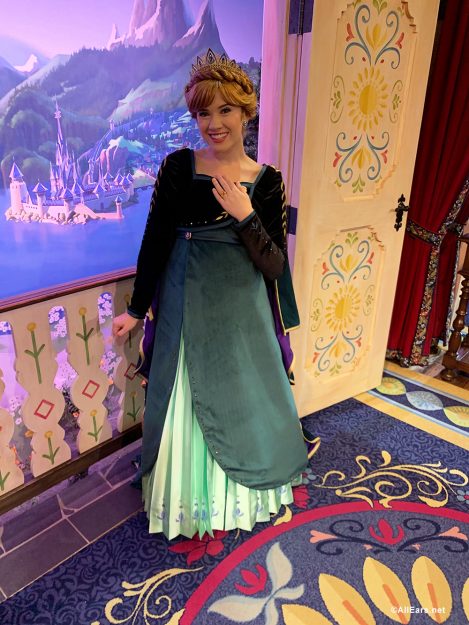 Anna is certainly looking more mature than when we last saw her in the original film.
And those accessories! We love them…and can't say anything else without giving away too much!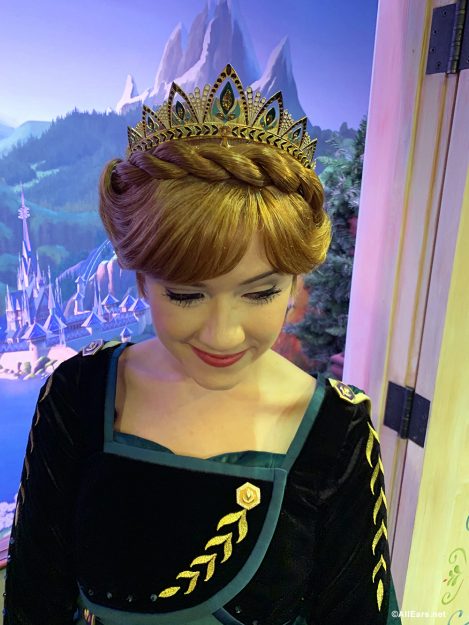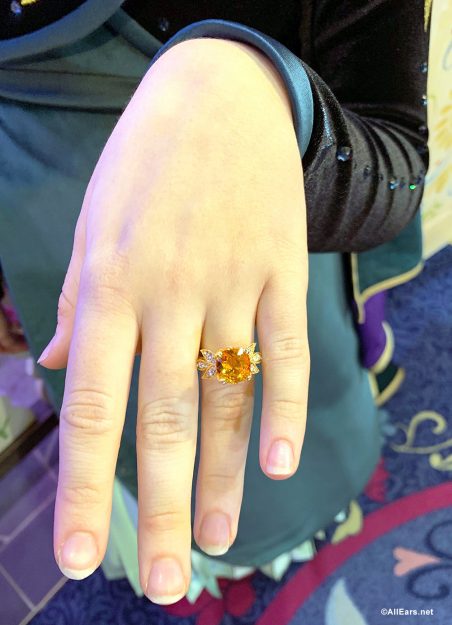 If you're little princess or prince wants to get all dolled up like the Frozen sisters, you won't be surprised to learn that Disney has merchandise for that. 😉 We spotted the same frocks Anna and Elsa are now wearing at their Meet and Greet in World of Disney, but the gift shop in Norway has plenty of options, too!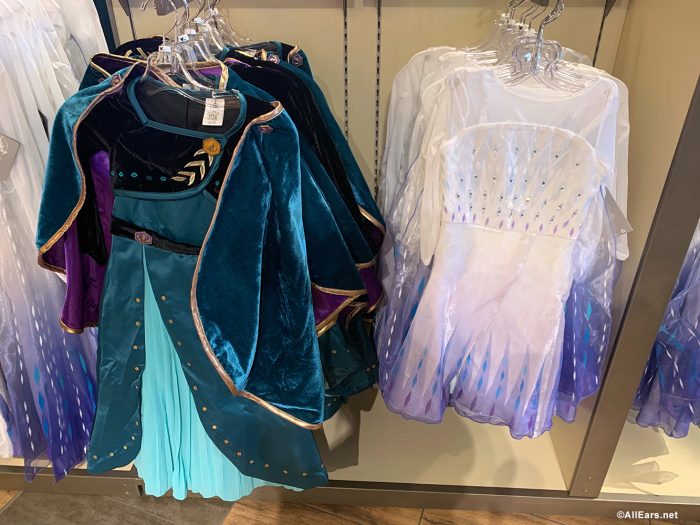 Elsa's new dress features and icy white background and plenty of purple and blue details. The back, of course, has a cape. This dress is $89.99.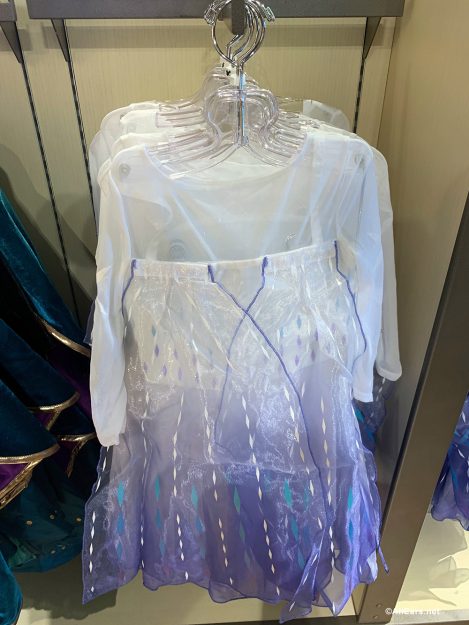 Anna is all about those layers with this intensely teal look that's got accents of purple and gold.
Anna's cape is next level. You'll shell out $119.99 for Anna's look.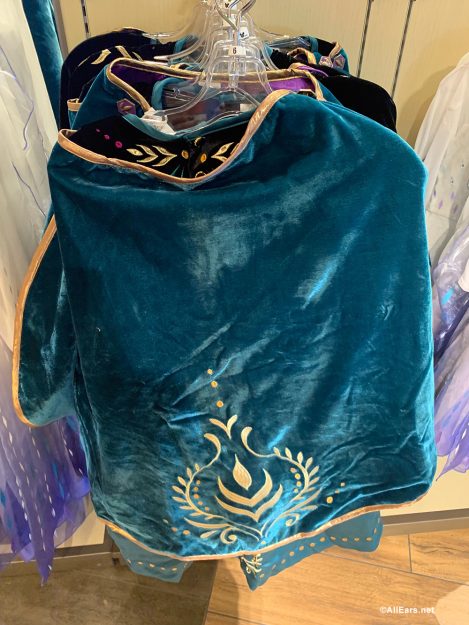 The crown, we have to say, is a perfect replica of Anna's crown. Love this. It'll cost you $17.95.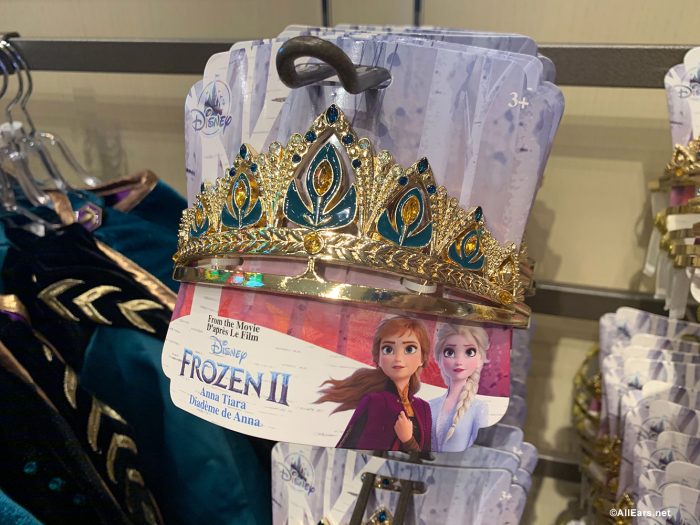 And for $124.99, you can make this Story Moment Set yours! The price is steep, but it includes full-size dolls and the Nokk, so let's say 6.5 (Olaf is tiny) pieces for about  $125.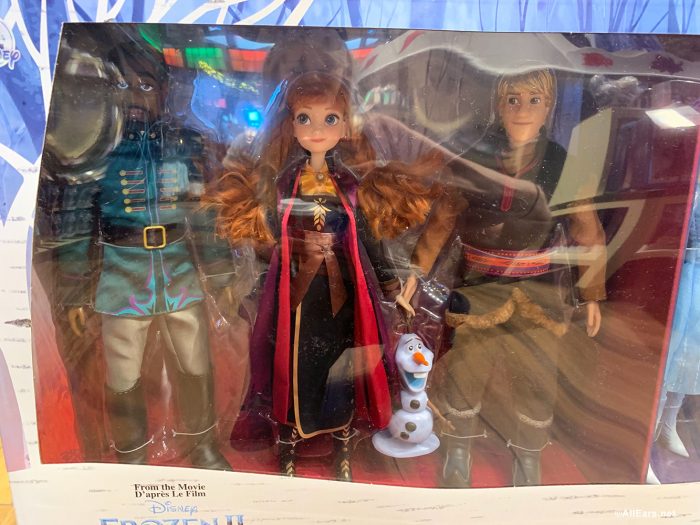 Of course, the Frozen II magic won't stop there! We'll be bringing you the latest and greatest as the highly-anticipated film rolls out — along with all the related merchandise and food!
Are you on-board the Frozen II bandwagon? Let us know in the comments!