The Donut Box is a brand-new food booth coming to the Epcot International Food and Wine Festival for 2019, and while we've known it would be in the vicinity of Test Track, the structure itself hadn't yet been revealed. Today, we spotted it!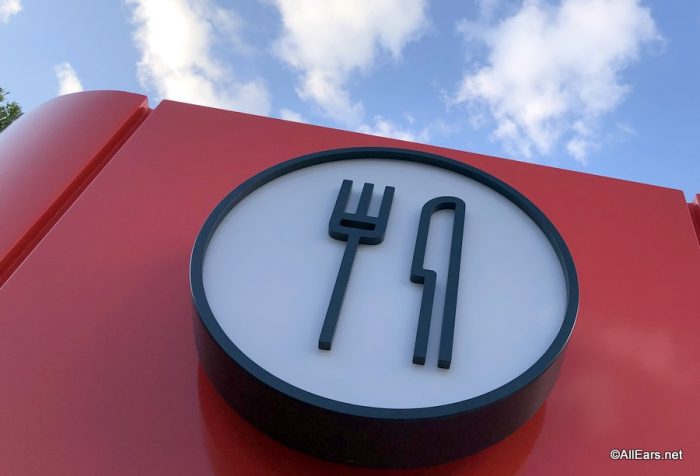 We gotta say: it's pretty cool. We're getting a subway car vibe here (maybe it's the small circular symbol on the top left? the simple lines? the color-blocking?), but whatever the inspiration for the design, the simplicity is appreciated in Future World!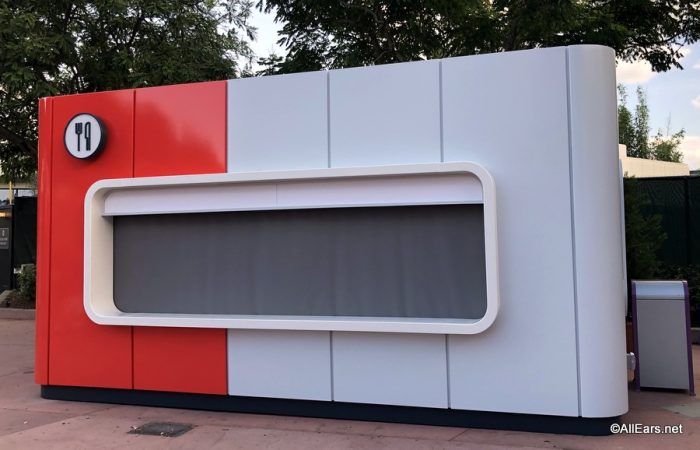 There's no additional signage or a menu board in sight here, but we'll keep watching for that as the opening date — October 1 — draws near.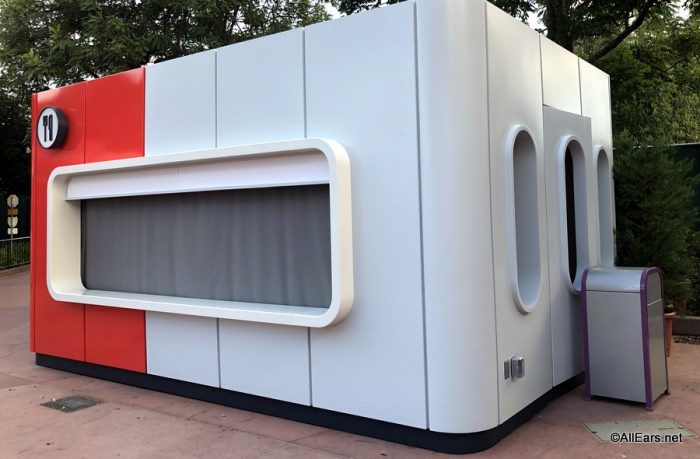 We already know a Black and White Coffee Cocktail (topped with a donut!) will be on the menu as well as Sweet Corn Fritters and Strawberry Donut Holes. Shall we grab breakfast? A snack? A nightcap? One of each?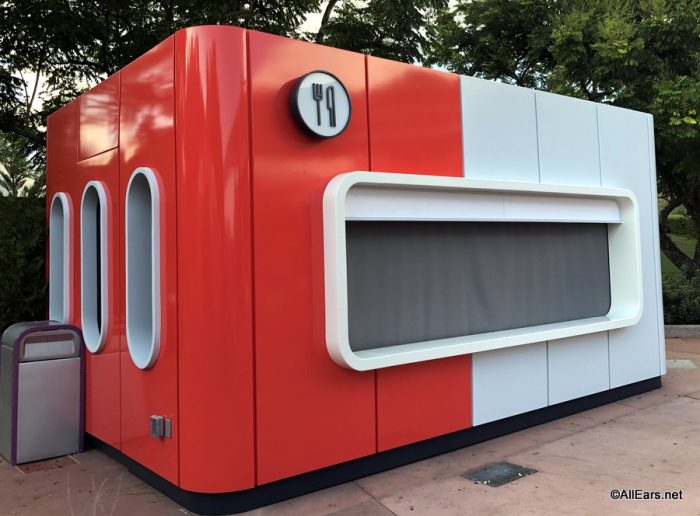 We're excited for the grand opening of The Donut Box, and we'll be bringing you a look at these brand new eats when they're comin' hot and fresh out of the food booth in just a couple weeks!
Are you as excited as we are for The Donut Box? We can't wait to lift the lid and take a bite! Let us know which menu offering you're most looking forward to noshing in the comments below! 
Want to read more about the 2019 Epcot International Food and Wine Festival? Check out: