Walt Disney World is all about staying on top of what's cool in the foodie world (even if they don't introduce them until the trend has almost passed). We've seen the rise of meals-in-a-bowl around the Parks, boba popping pearls are still showing up in practically everything, and let's not forget the flavored foams we've seen topping drinks over the past few years!
 If it's a popular food trend, chances are Disney will try to work it into their offerings around the Parks. So what will be next?
If Epcot's 2019 Food and Wine Festival is any sort of barometer for what's hot right now, we have a few takeaways. Popular meat substitutes, deconstructed everything, and prepared to order items like Raclette cheese all made appearances this year — and they've been trendy in the food world, too.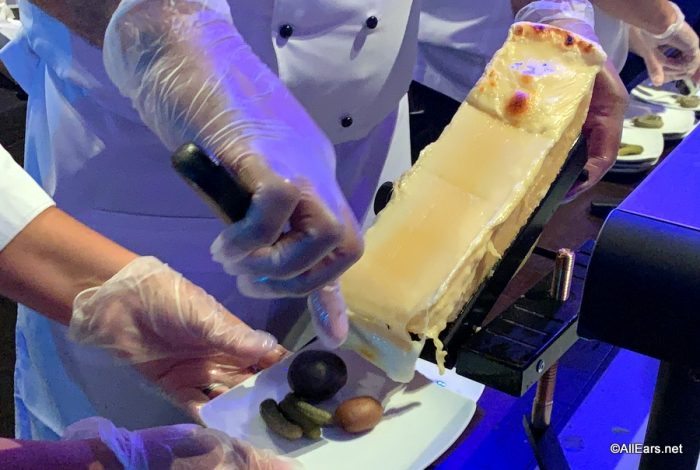 Meat Alternatives
Earth Eats at the 2019 Epcot International Food and Wine Festival this year showcases foods prepared with the crazy popular IMPOSSIBLE™ brand meat substitute. This vegetable-based "meat" isn't the same as that ol' veggie burger meat that looked and tasted like cardboard — these newer options have the look, texture, and taste of real meat and can be used in place of many beef preparations including burgers, tacos, and this year's Cottage Pie.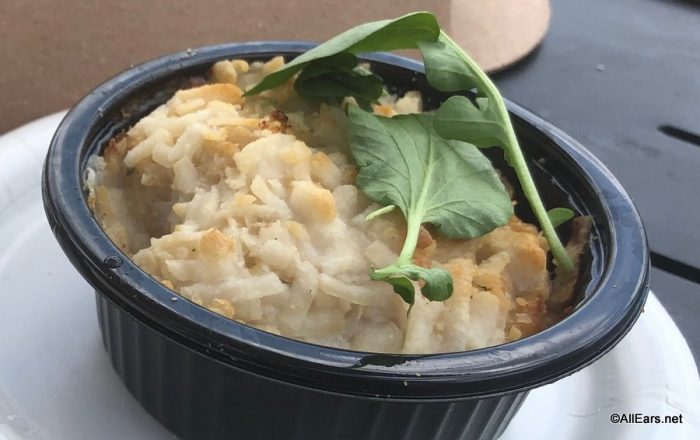 It's becoming more and more popular at restaurants around the country (even Burger King is introducing an IMPOSSIBLE Whopper!) as there is more public focus on the environmental impact of consuming animals. And it tastes… pretty darn good! Carnivores and herbivores alike seem to be reacting equally positively to these meat alternatives.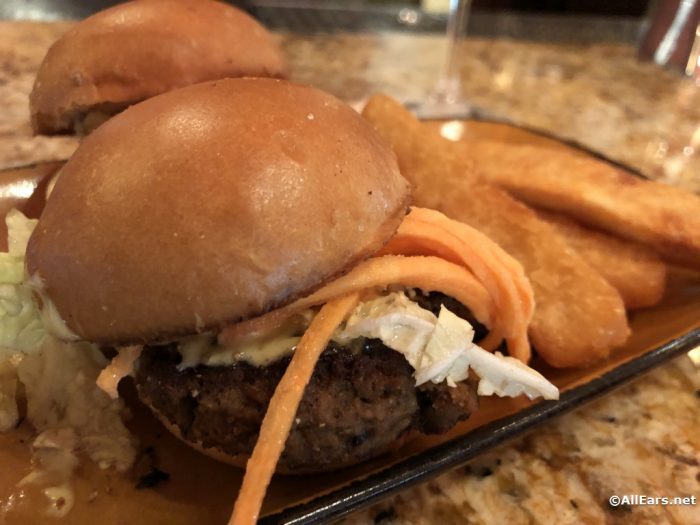 It's not just meat substitutes we've seen Disney slowly starting to introduce either — plant-based proteins, more palatable veggie burger options made with things like black beans, and meat-free entrees are becoming more common around the Parks. It's doubtful Disney will ditch your favorite all-beef burgers or steaks any time soon, but making these alternatives more widely available is very much in line with the rest of the restaurant industry right now.
Alternative Grains
If you've eaten out in the past few years, you've likely seen a huge shift toward healthier grains like quinoa, amaranth, buckwheat, millet, and more. Wheat-based pastas are evolving into healthier versions of themselves, made with things like lentils or black beans.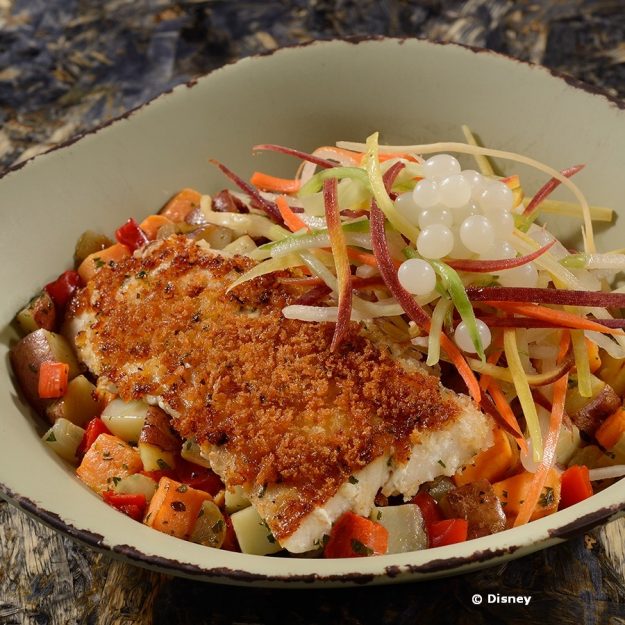 Disney is just starting to really answer the call of the health-conscious on a bigger scale. We saw with the opening of Star Wars: Galaxy's Edge their Rising Moons Overnight Oats are made with heart-healthy whole grain oats and exotic fruits. It looks cool, is good for you, and will fill you up for a long day.
Many locations around the Park are starting to offer healthier quinoa as an option in place of rice. These uber-healthy options are in demand right now, and if they become widely accessible, it's possible more guests would jump on this trend.
Gourmet Ice Cream and Soft Serve
Enough with the healthy stuff — let's talk sweets! Disney is never one to shy away from ice cream, but they have an opportunity to take it to the next level. If you take a peek on Instagram right now, you'll see just how wildly popular gourmet ice cream and soft serve is right now.
Disney soft serve is still mostly limited to chocolate, vanilla, or swirled at most spots (not counting beauties like Dole Whips, of course, which are now coming in a slew of fruity flavors!) but outside the Parks, flavors like lavender-honey, charcoal (yes, black ice cream!), and matcha green tea are popping up in shops around the country. Mixed-to-order soft serve is a thing, too, and it's huge right now. You pick your toppings, and they're blended into your own gourmet dipped waffle cones.
Thai rolled ice cream is a variation of this popping up around the country, and if the lines at these spots are any indication, they're a huge hit! Ice cream mix is smashed and crunched with toppings on a frozen plate then the frozen mix is rolled into ice cream curls and served in a cup with even more goodies on top. Remember how crazy popular the hand-made artisan cotton candy in Epcot's China Pavilion was earlier this year? Think that — but make it ice cream!
Charcuterie
Charcuterie is sort of a perennially popular offering at restaurants around the world (the real world, that is!), and in the past couple of years, Disney has WAY upped its charcuterie game. The teenie weenie overpriced plates of meat and cheese are starting to get bigger, more satisfying, and more exotic — and we are HERE FOR IT!
We love a good charcuterie plate, but at times Disney's options used to fall pretty flat. A few tiny bits of cheese, a few slices of boring meats. Now spots like Baseline Tap House in Hollywood Studios, Geyser Point Bar and Grill at the Wilderness Lodge, and even Oga's Cantina in Star Wars: Galaxy's Edge are starting to offer more robust charcuterie options (and in Oga's case, some unusual components).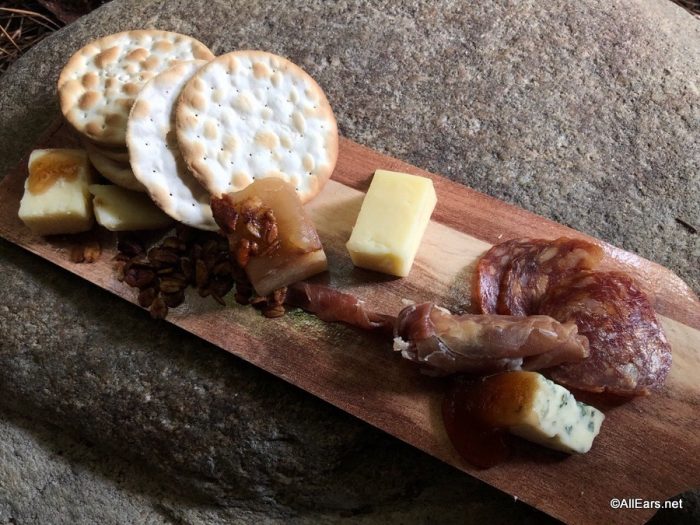 Over the Top Donuts
You don't have to go far to find a decent donut at Disney World, and we've seen trendy things like croissant donuts, stuffed donuts, mickey shaped donuts, and more pop up on menus around the Parks and Resorts. This has been a HUGE trend in the food world for the past few years, and Disney looks like they may be starting to take advantage of that (likely just in time for a new trend to emerge…).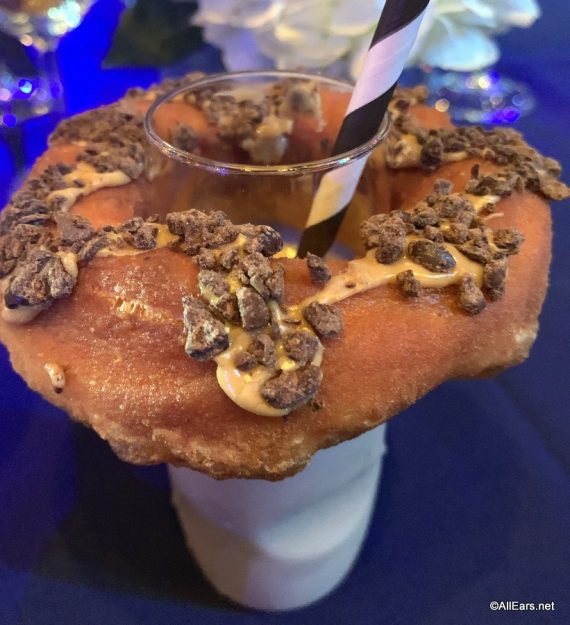 Much like with ice cream mentioned above, consumers are looking for more unique offerings with their sweets. Old standbys like chocolate, strawberry, and vanilla are now taking a backseat to exotic fruit flavors, floral elements, and even savory ingredients. We've seen Disney show off some funky donuts, like the super popular Vanilla Violet Blueberry Croissant Donut at the 2019 Epcot Flower and Garden Festival, and the late-to-the-game Donut Box booth at Food and Wine this year promises some fun options.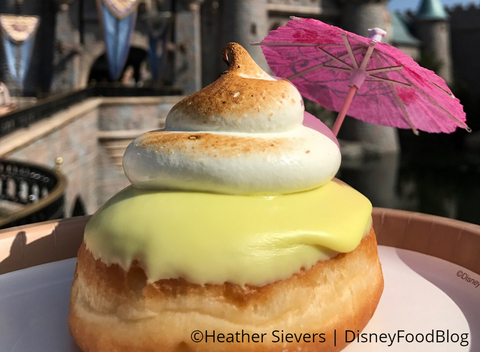 Disneyland has been cranking out Insta-worthy donuts for the past few years in a somewhat limited release. They've made such stunners as a Chocolate-Dipped Potato Chip-Covered Donut and a Dole Whip-inspired donut — and guests snatch them up almost immediately. (Seriously: they line up for these donuts!) So it's time for Disney World to up their donut game! 
While we love a limited time offering and the ever-evolving world of food trends at the Disney Parks, Disney has only just scratched the surface of popular eats and drinks. And sadly, Disney can often be slow to tackle some new trends, so by the time they reach the Parks, they're sometimes out of vogue in the real world. But when Disney does jump on-board the trends, we're pumped to try them!
Be sure to follow @allearsnet on Instagram and Twitter!
Click below to subscribe to the AllEars® newsletter so you don't miss any of the latest Disney news!

What trend do you wish Disney Would try next? Let us know in the comments!