The brand new treat carts, Sunshine Churros opened in Disney Springs yesterday!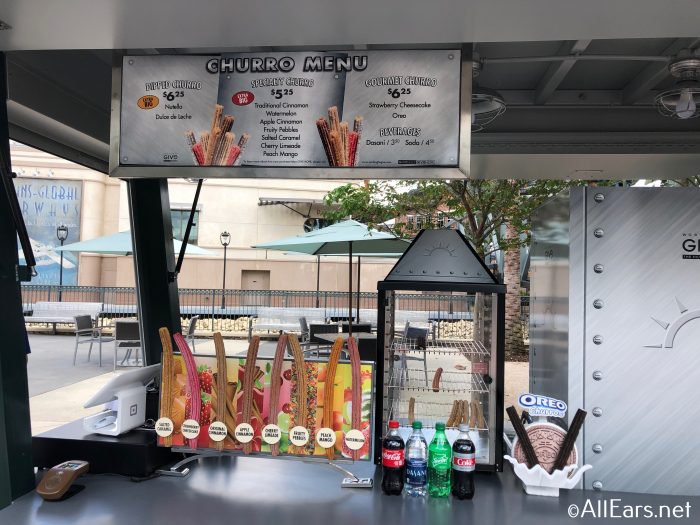 There are two kiosks — one in Disney Springs' West Side and the other in the Marketplace.
Each serves NINE different Churro varieties!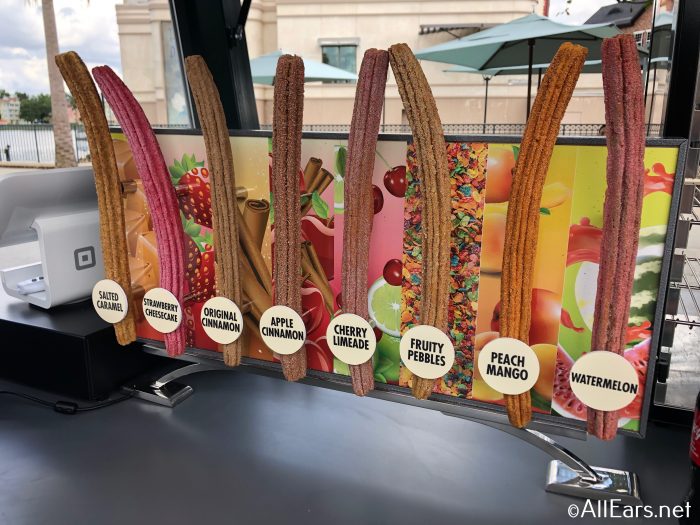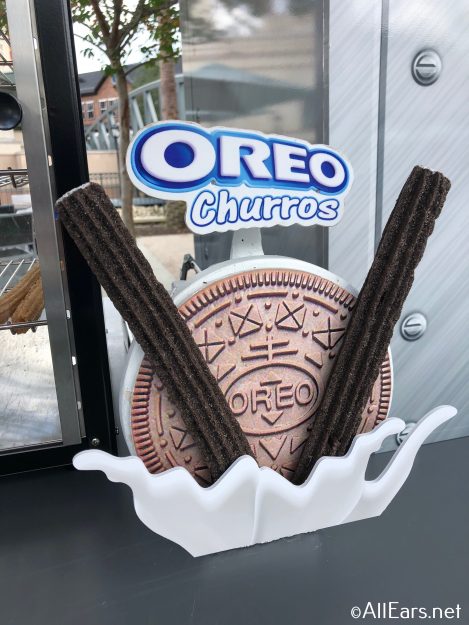 We couldn't resist trying a whole bundle of Churro goodness!!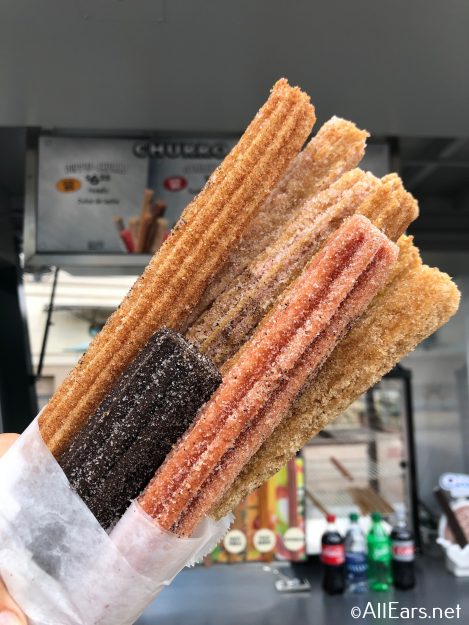 Most of the churros are standard churro dough, with a dusting of flavor. They are kept warm and rolled in the sugar of your choice upon ordering. Flavors include Salted Caramel, Fruity Pebbles, Original Cinnamon, Peach Mango, Cherry Limeade, Apple Cinnamon, and Watermelon.
We really liked the Fruity Pebbles and the Cherry Limeade! These are all "Specialty Churros" and are $5.25 each.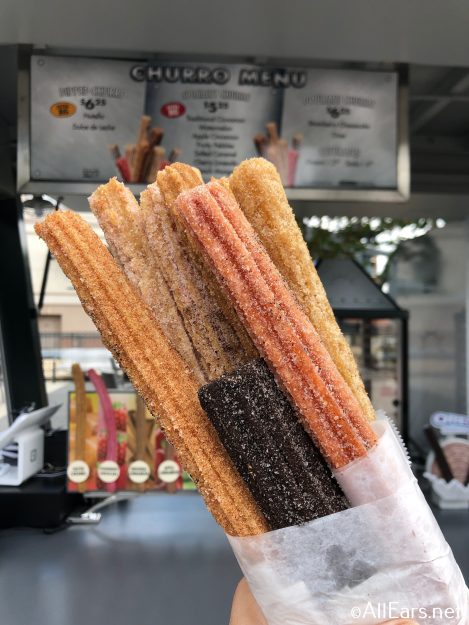 Two churros are actually flavored dough — Oreo and Strawberry Cheesecake. The Oreo has a sweet vanilla filling, and the Strawberry Cheesecake comes with a cream cheese dipping sauce. These are considered "Gourmet Churros" and are $6.25 each.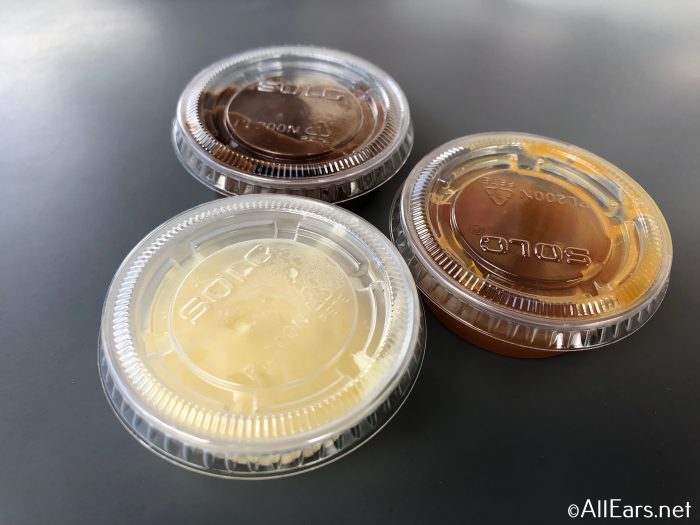 You can also upgrade to a "Dipped Churro" which is any "Specialty Churro" plus your choice of dipping sauce — Nutella or Dulce de Leche.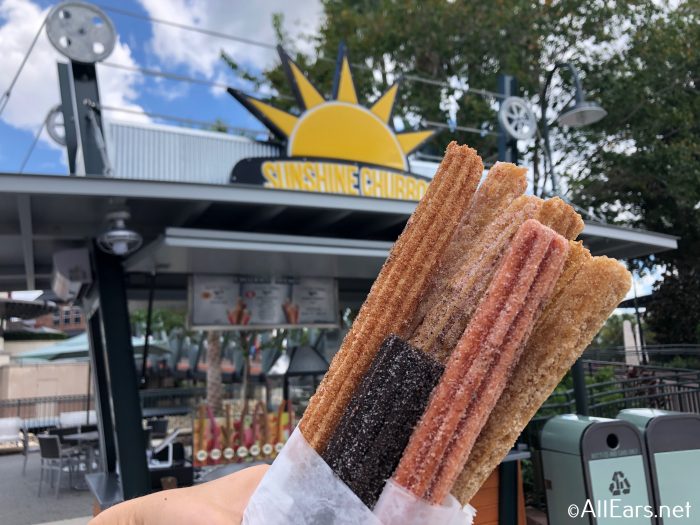 Any of the Churros can be a Snack Credit on the Disney Dining Plan — we recommend grabbing a Gourmet or a Dipped one so you get the most bang for your buck!
The company who operates the Sunshine Churro cart is called Working to Give, who puts half of their profits back into the business and the other half is given to various non-profit organizations. As if you needed another reason to get a churro.
Which churro flavor would you get? Let us know in the comments!
Need more Disney World dining news? Check out these recent posts!