Construction walls have been up around the Monsters, Inc. Laugh Floor attraction in Walt Disney World's Magic Kingdom for a few months now. This week, they're finally down! Let's take a look at the fresh facade.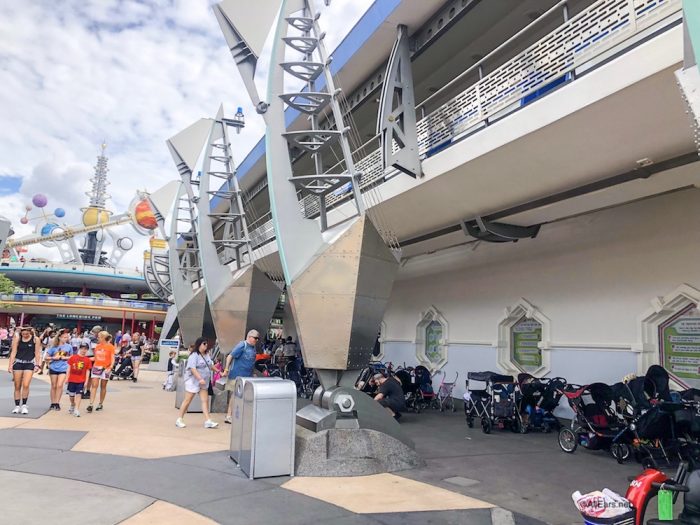 So sparkly! It's almost hard to remember what the old Tomorrowland entrance looked like, right? Well, don't worry: we can show you.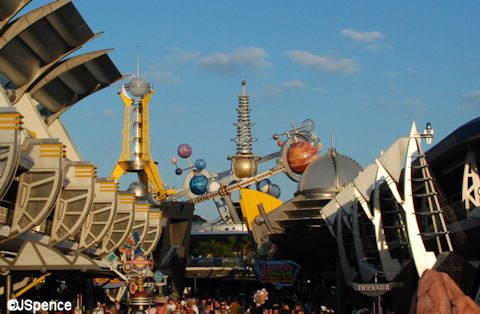 See the extra-large spaceship on the right? It was removed during the attraction's exterior renovation.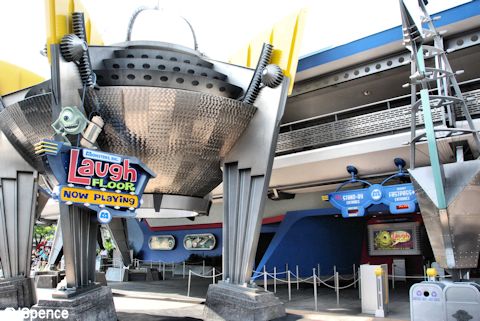 Here it is from another angle.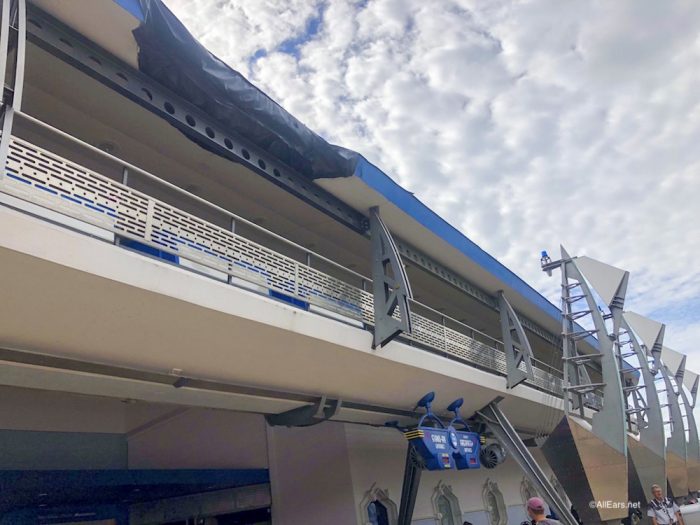 Notice that little divot in the roof above The PeopleMover's track? That's all that's left of the old spaceship.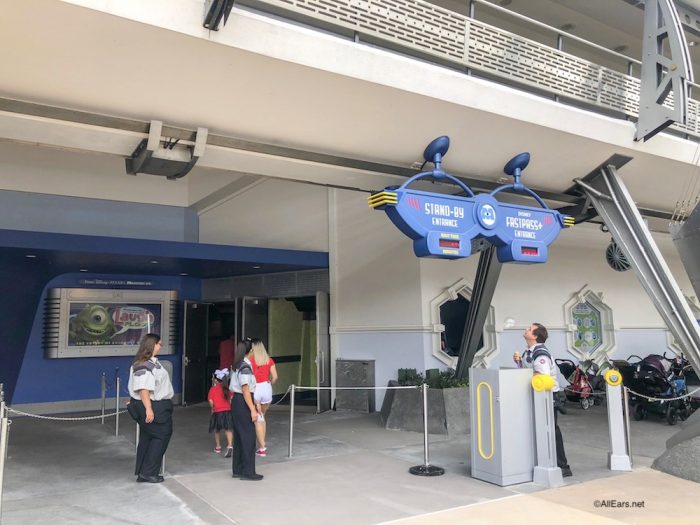 While the old Monsters, Inc. Laugh Floor entrance had a lot of character, it also took up quite a bit of space in the already-crowded Tomorrowland.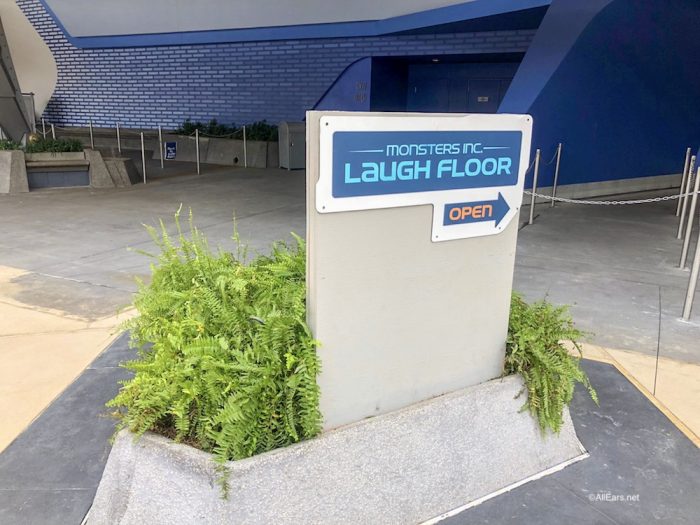 The new Monsters, Inc. Laugh Floor exterior gives guests and Cast Members a lot more space to work with while still maintaining the signature futuristic style of the land.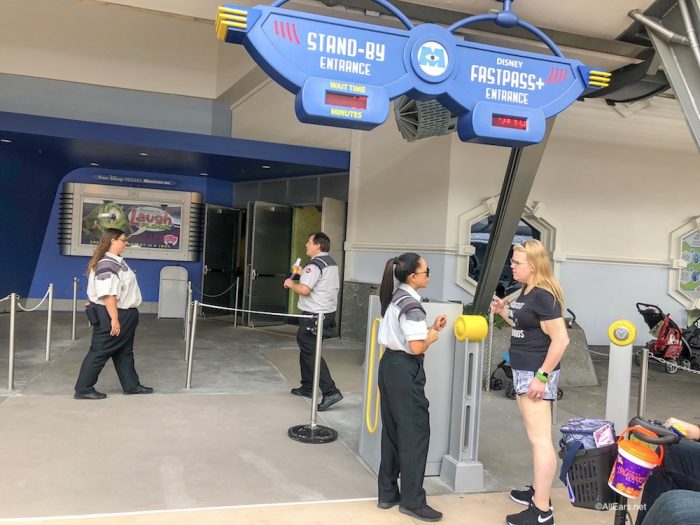 There are new FastPass+ tapstiles, too! (We're fans of the Scream Canister yellow shade.)
What do you think of the updated Monsters, Inc. Laugh Floor exterior? Let us know in the comments!
Want to stay up-to-date with all of the construction and changes happening at Walt Disney World? Sign up for the free AllEars® Newsletter!