We admit it — we've been a bit busy here at AllEars.Net the last few months, working hard to transform the site into a more user-friendly, mobile-friendly resource for our readers. So, it's no surprise that a few things slipped past us, like the fact that Ziploc brand zipper-top plastic bags is now the sponsor of the Kidcot Fun Stops located around World Showcase in Epcot.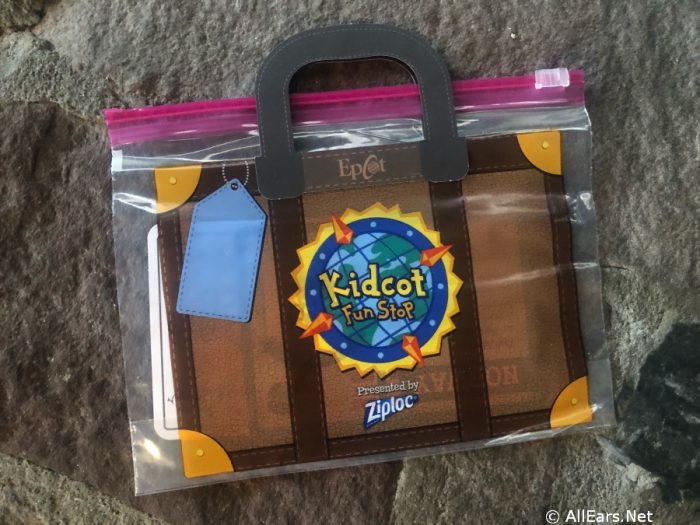 The Kidcot Fun Stops, in case you don't know, are stations geared to young children located in each of the 11 country pavilions. Though designed for children, they also encourage families to walk all the way around World Showcase Lagoon. Plus, parents no doubt will appreciate a short break in their touring to rest and recharge.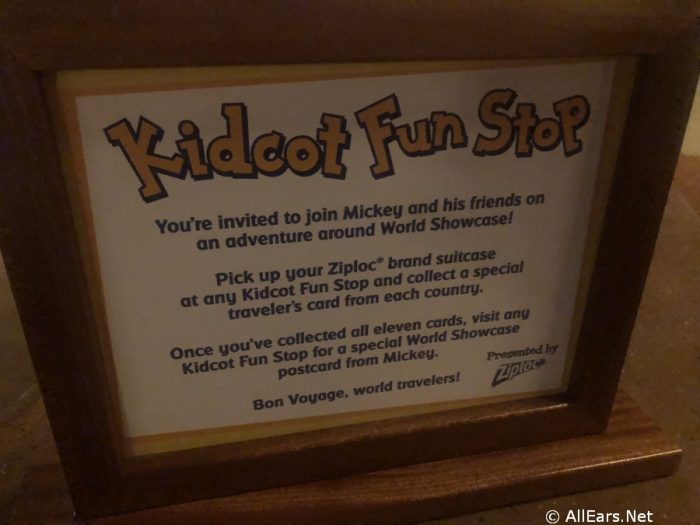 How do you participate in these Fun Stops? Start in any country in World Showcase. Look for the Kidcot sign and the cast member at the station will get you set up with a Ziploc bag "suitcase" (see the photo at the top of the page) and a special traveler's card from that country. If it's raining, the station may have moved from an outdoor location to indoors, so look around or ask if you don't spot it.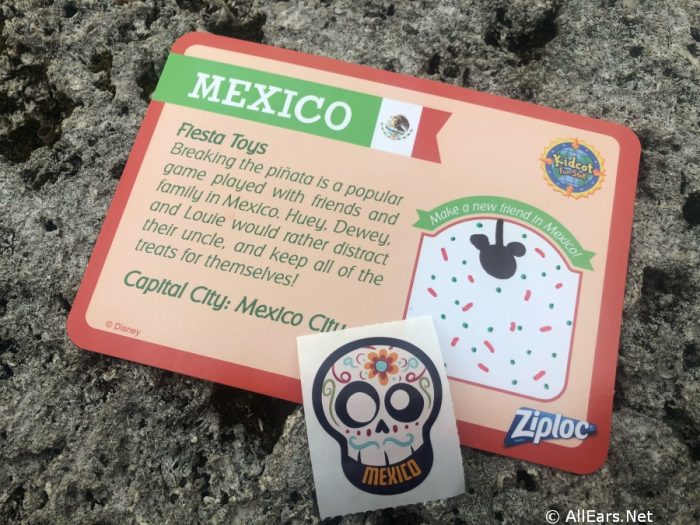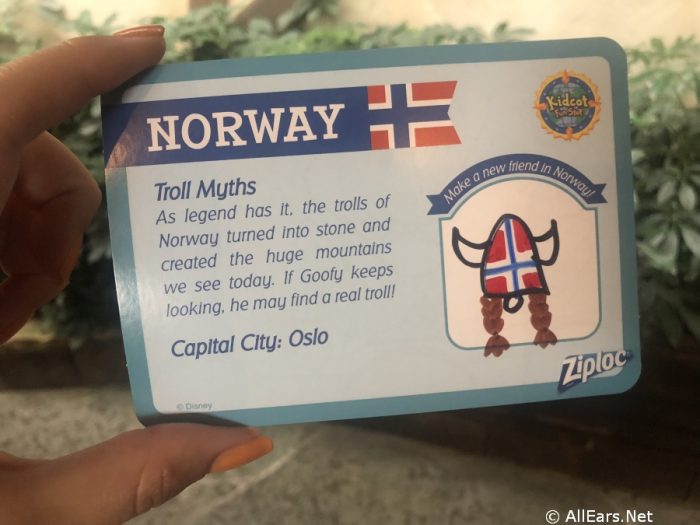 The reverse of the cards depict a scene from the country featuring Disney characters. Colored markers are located at each station for kids who want to do a little artwork on the spot.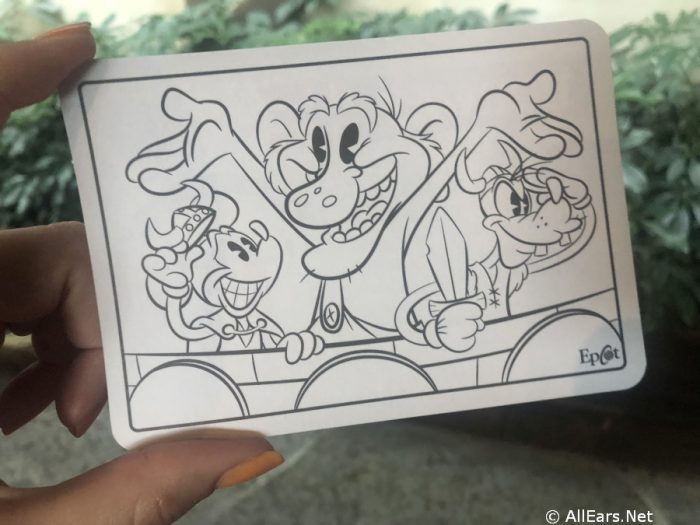 The Kidcot sites aren't just about coloring and crafts. Kids can talk to the cast members at the booths to learn more about the host countries they represent. Some will sign the cards or write a few words in their native language.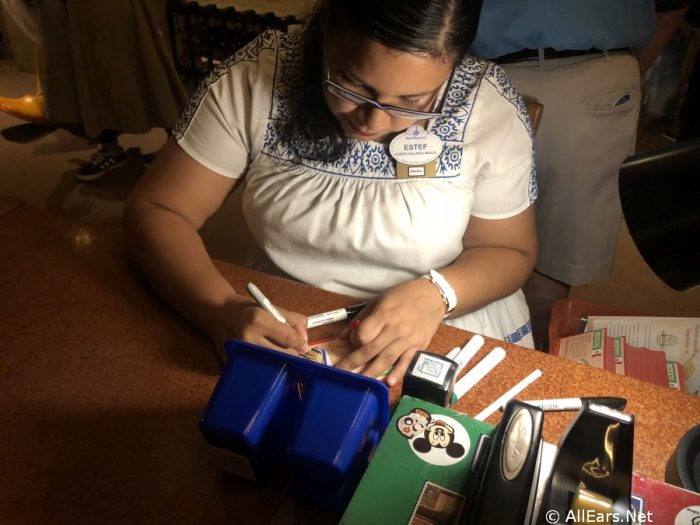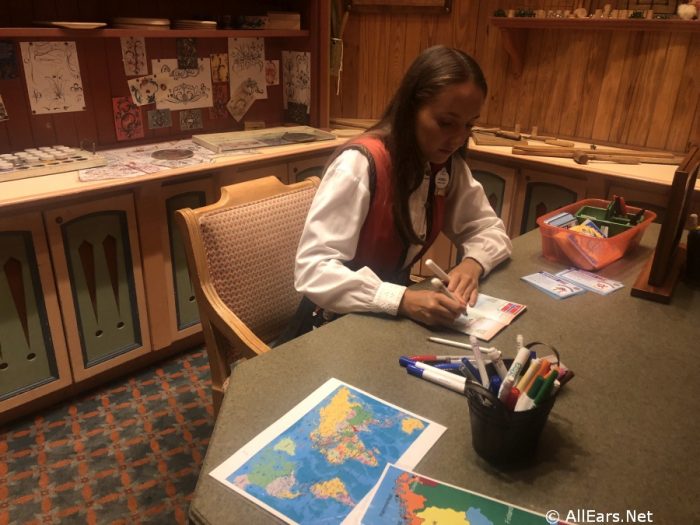 You can stop and resume the activities at any time, making Kidcot stops a fun way to kill time before a FastPass or dining reservation. There's no requirement to visit all the stops, but if you do collect all 11 cards,  be sure to visit a Kidcot Fun Stop to receive your special reward – a postcard from Mickey Mouse!
There are no age or height restrictions to participate in the Kidcot Fun Stops. Children with special needs, such as wheelchairs, also can take part in the program.
Kidcot stops are open the same hours as World Showcase, 11 a.m. to 9 p.m. daily.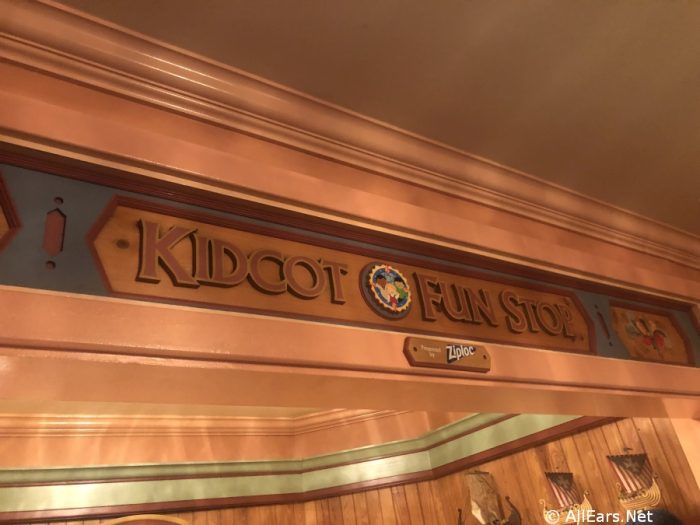 In the past, Kidcot Fun Stops offered children a chance to color in paper mask, or a paper figure of Duffy the Bear. What do you think of this new Kidcot program? Have your kids tried it yet? Let us know!