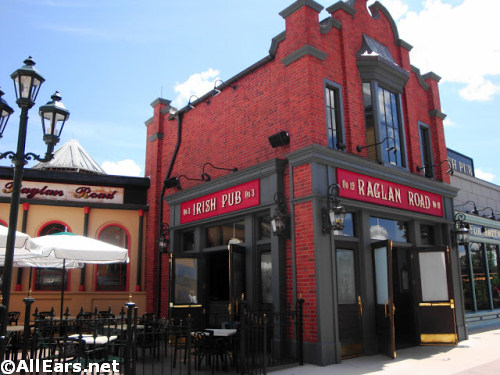 I'll admit, in the past when someone mentioned dining at Raglan Road I would make a skrinchy face. I had preconceived notions in my head I would not like the food. Hey, we all have our quirks, right?
How WRONG was I? Oh, about as wrong as I was when I didn't want to go on my first cruise! Ha!
Dining at Raglan Road is about more than just the food. From the moment you walk in the door, the detailed theming and memorabilia immediately transport you from Walt Disney World to Ireland. Whether you are stopping by for a pint or having a full meal, Raglan Road offers a setting where the family or just adults can relax and have a good time at night. The Irish pub features live music and step dancing Monday through Saturday. The pub has such a great festive atmosphere that it'd be hard not to have a good time, especially if you go with a group.
Today, March 14, begins the official Mighty Festival for St. Patrick's week at Raglan Road. A few days ago, I was invited by the pub to experience some of the pre-St. Paddy's Day festivities.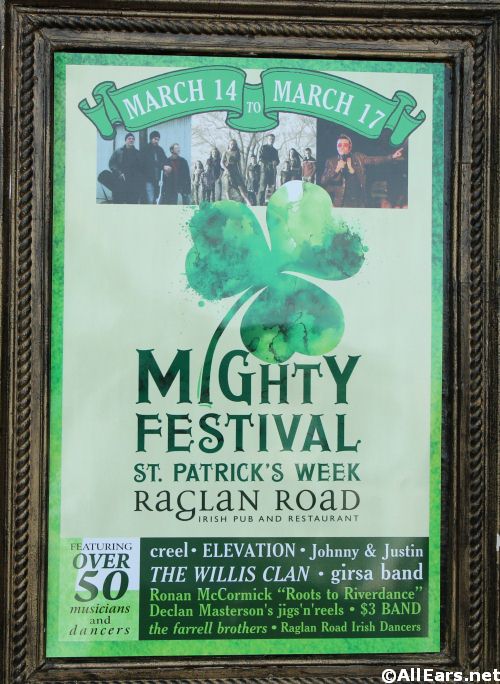 On the night of my visit, I had the pleasure of hearing the Willis Clan perform. The Willis Clan is an incredible family of very talented musicians, singers, dancers and writers. They've combined their talents with their Irish roots and formed an amazing musical dance troupe comprised of all 12 children who range in age from 2 to 20.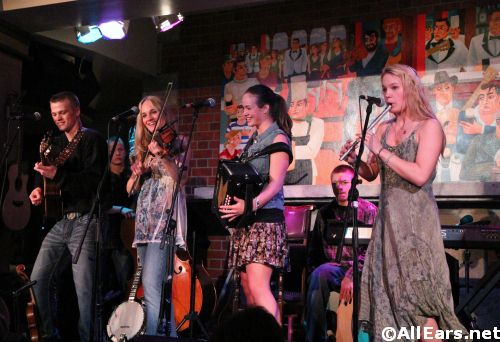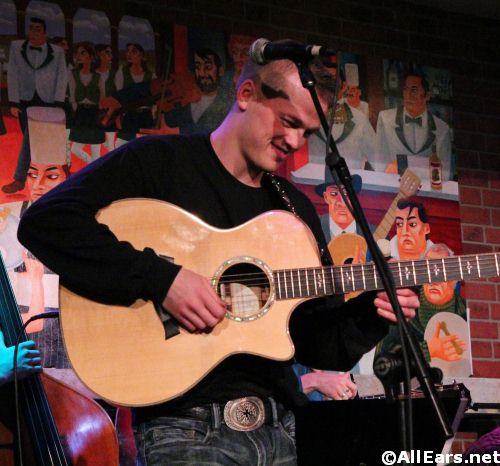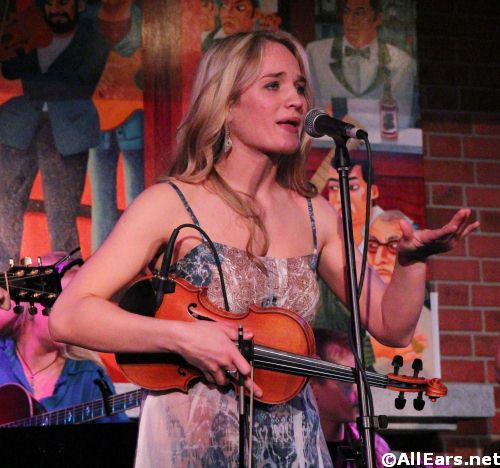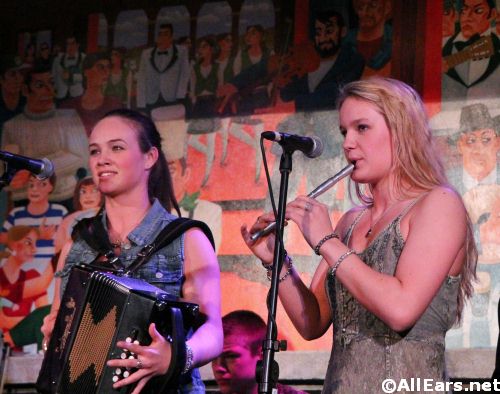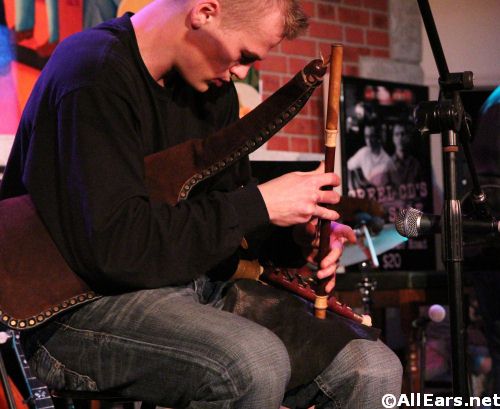 All members of the family participate in one way or another. Some of the younger members danced on the raised platform to the delight of all who watched.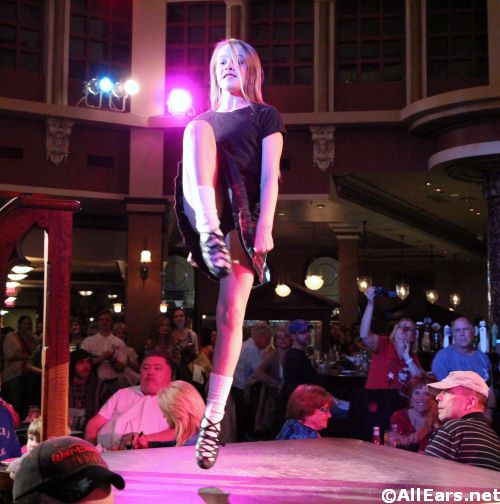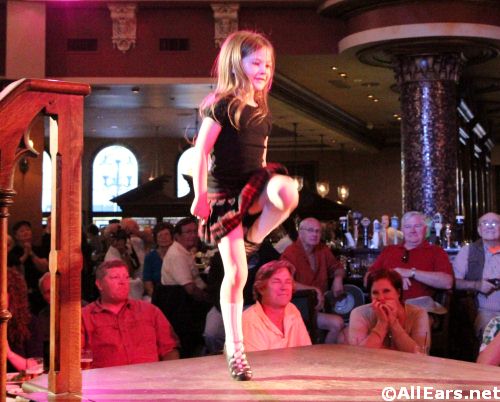 The highlight had to be two-year old Jada, the youngest member of the family, who made her public debut dance performance and stole the show.
Between sets, the Raglan Road Dancers performed. They are part of the troupe that performs nightly and also during the Rollicking Raglan Sunday Brunch. I believe we'll see them as part of the Mighty Festival, too!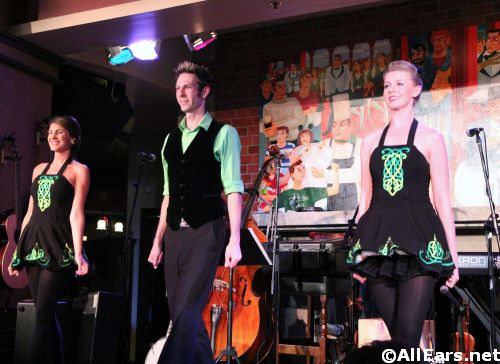 The folks at Raglan Road were very good with my shellfish allergy and prepared my food separately. I was very comfortable enjoying two appetizers:
Dalkey Duo – Dalkey-battered cocktail sausages with a Dalkey mustard dipping sauce. (The photo below also has scallops on it.)
Heaven on Earth – baby back ribs in a Guinness and honey glaze. What I really liked was that the glaze was not too sweet, just enough to complement the ribs.
In fact, they were both so yummy and plentiful that I passed on an entree and dessert.
I thoroughly enjoyed myself at Raglan Road and the next time someone suggests we go there, I promise, no more skrinchy faces. I actually plan to be at Raglan Road sometime on St. Patrick's Day. And while I won't be hoisting a Guinness (not a beer fan), I know my friends will more than make up for me!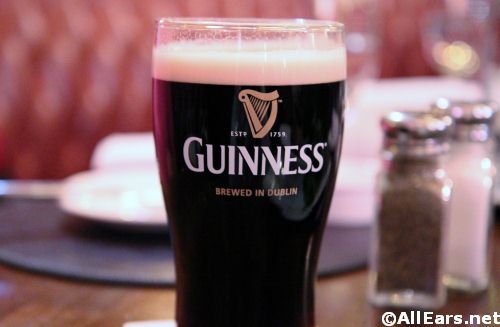 Raglan Road is on the Disney Dining Plan and is one table service credit for both lunch and dinner. The restaurant does participate in Tables in Wonderland with members receiving its 20 percent discount.
RELATED LINKS
Official Mighty St. Patrick's Festival Press Release
Official Rollicking Raglan Sunday Brunch Press Release
Great Irish Hooley at Raglan Road
Check out our Reader Reviews too
DISCLAIMER: I was invited by Raglan Road to experience the preview of the Mighty St. Patrick's Festival. My food and beverages were provided to me at no charge. This did not influence my opinion or this review.