My next walk about takes place in the Magic Kingdom. I went over last Thursday, August 30th and it turned out to be the perfect time to visit.
Lately instead of taking the monorail, I have been enjoying a trip from TTC to the Magic Kingdom via Ferry Boat.
The view from the waterway gave me a great look at the Grand Floridian Disney Vacation Club construction going on.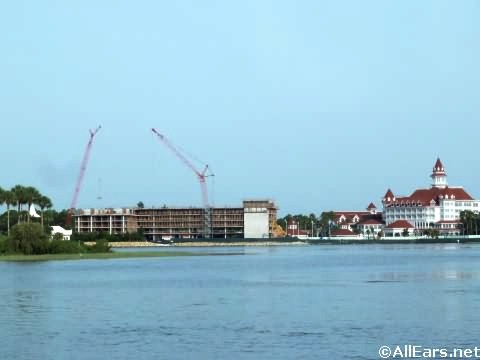 First thing I noticed is that fall has arrived at the Magic Kingdom. Or, more specifically, Mickey's Not So Scary Halloween Party will begin on September 11th and the decorations are already taking shape.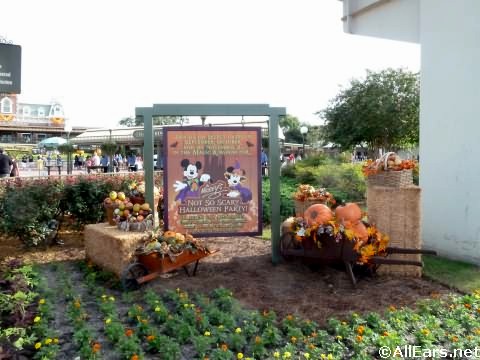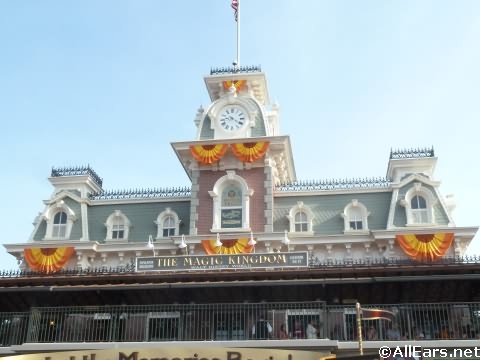 Even thought it was Extra Magic Hour morning for resort guests, I still found the park fairly slow when I arrived at 9am.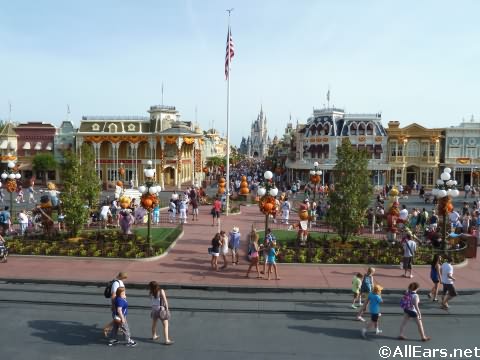 Main Street is lined in shades of orange flags and pumpkins.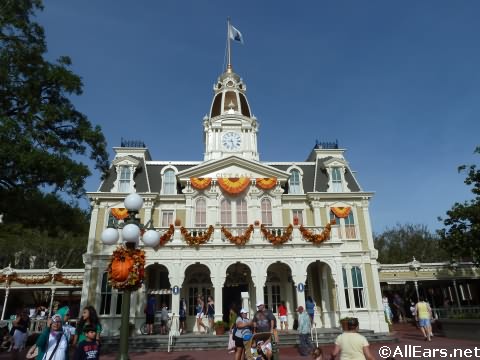 This is a photopass spot which offers a great view of the Pumpkins and the Castle!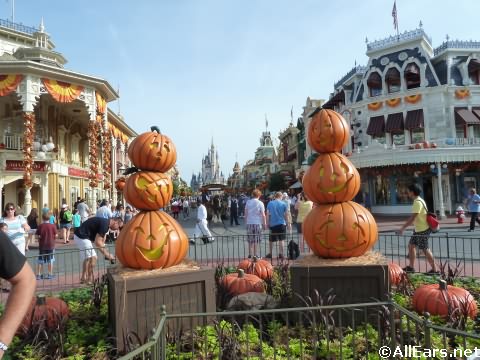 And the Scarecrow folks are back!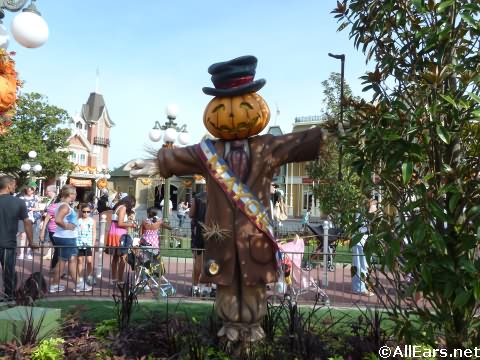 There are all kinds of headwear for the season too, like this Mickey Pumpkin Ears:
Pumpkins can be found on the roofs of many Main Street Stores and many are themed, like these: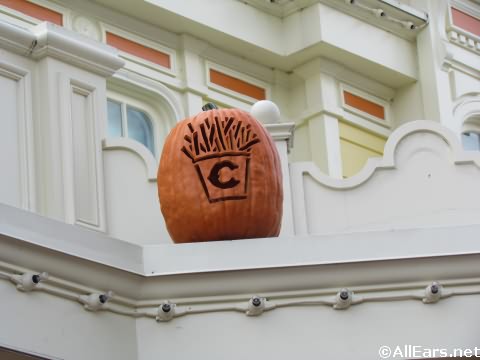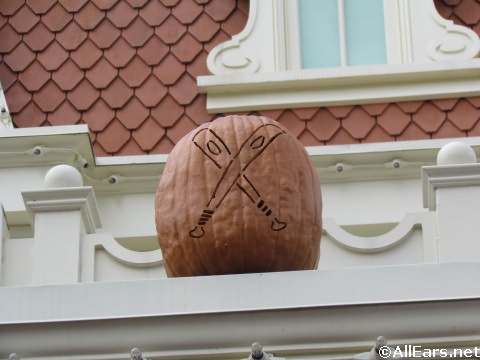 Can you tell what this is and which store it can be found at?
A must do for me at the Magic Kingdom is the Tomorrowland Transit Authority or TTA which will forever be known to me as the Wed-Way People Mover. I couldn't believe how empty Tomorrowland was. At 10am there was only a 10 minute standby line for Buzz!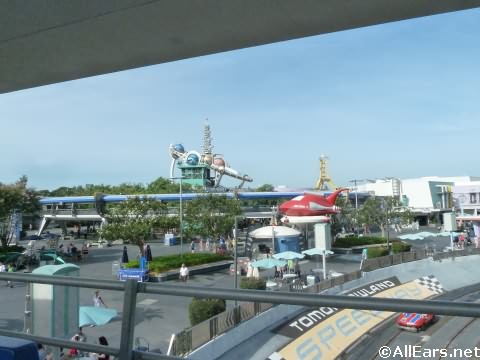 Over to the Fantasyland Expansion and this appears to be where many folks have congregated.
As previously reported, there is a sign at the entrance directly folks who want a Fast Pass for Dumbo to head to Mickey's Philharmagic!
The Big Top Souvenirs sign now adorns one of the big tops.
The Casey Junior Splash n Soak Station was not too crowded. There was a Cast Member stationed right near the "Rules Sign" to make sure people followed the directions!
….. and I read just today, there is now a large Storybook Circus sign as you enter the area.
The Fantasyland Expansion seems to be moving along quite rapidly. Lots of workers could be seen painting here, installing lights there….. Here is the Little Mermaid Area.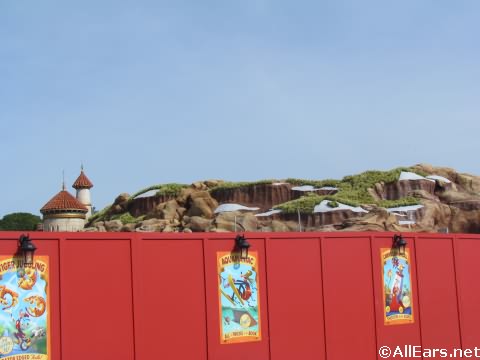 The Seven Drawfs Mine Train.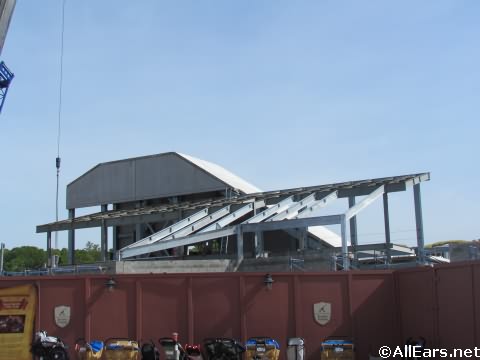 And the entrance to the new Fantasyland has changed the landscape forever….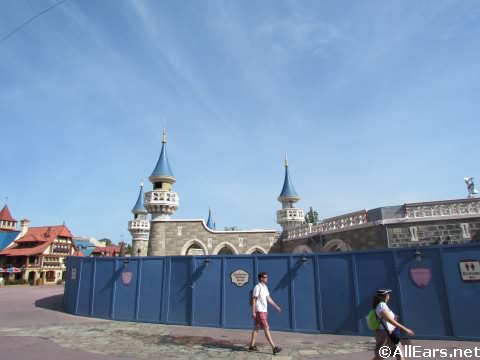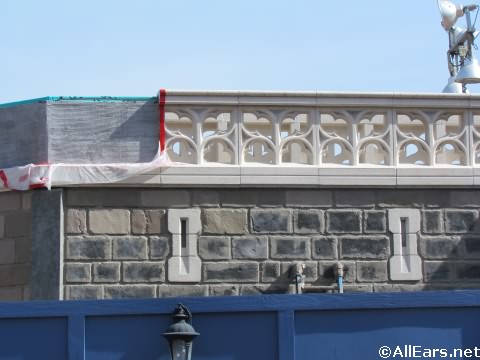 The new bathrooms across from Peter Pan are moving right along. This will really be great once they open!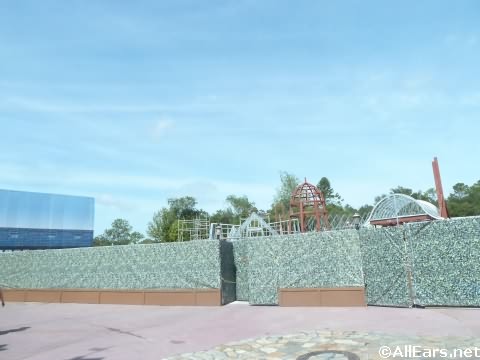 It was nearing lunch time so I headed over to the Columbia Harbour House for my favorite lunch: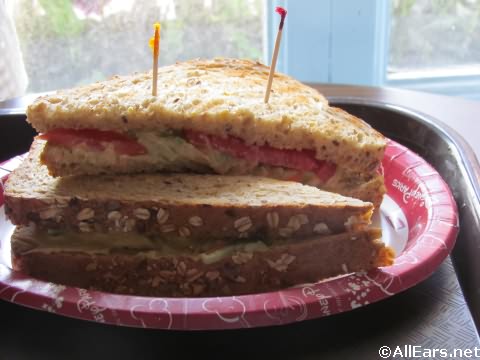 Outside a colonial man was signing Happy Birthday to a delighted girl.
Continuing around, the Yankee Trader was in full scrim with a sign that they were still open.
The Liberty Square Market area had lots of festive pumpkins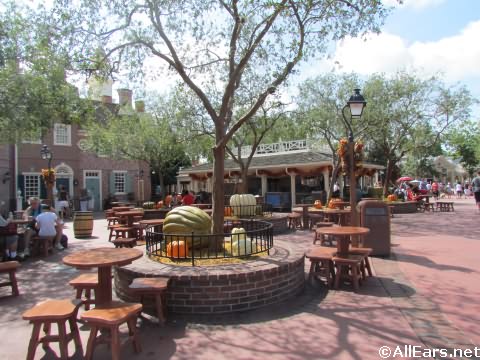 As I entered Frontierland the Country Bears were taking a break.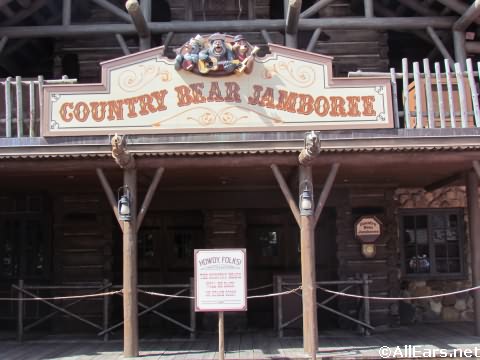 But this band was playing right in front (tho not listed in the Times Guide).
Pecos Bill signs looked fresh and clean from their recent refurbishment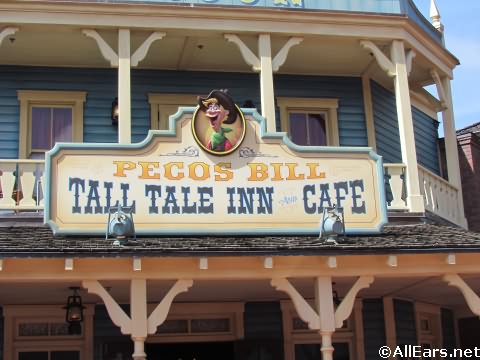 The Frontierland Mountains was the other location that was quite crowded.
On my way out through Adventureland, Captain Jack Sparrow's Pirate Tutorial was entertaining guests.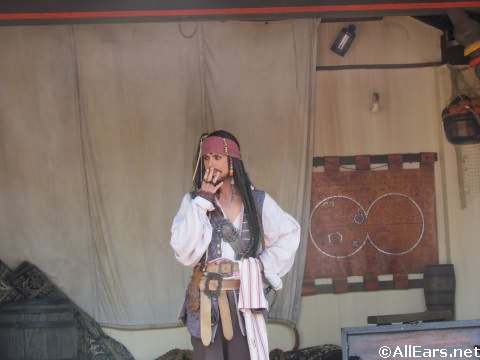 Then I got to say hello to Princess Tiana as I made my way back to Main Street.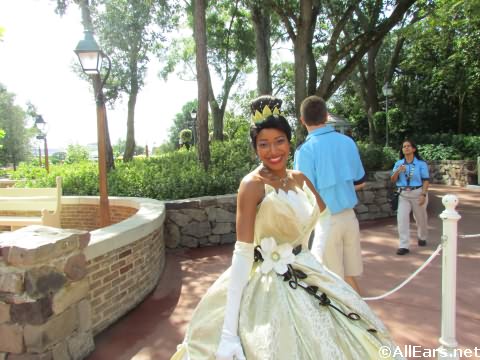 One last task, I had read some folks were getting Magic Dumbo FastPasses when they got Meet Mickey Fastpasses on Main Street. At 12:40 in the afternoon, so did I!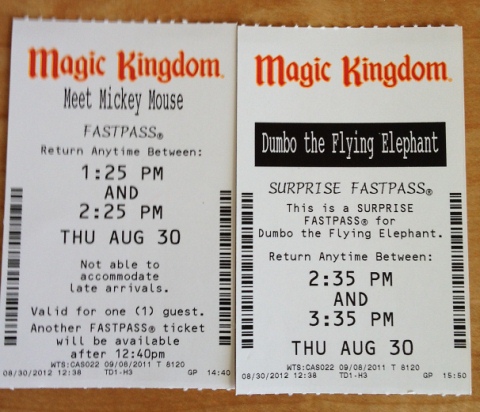 One important note about Service Animal Relief Areas.
In July, Walt Disney World announced that service animal relief areas in the theme parks would be moving from backstage areas to onstage areas for easier access. A week or so ago, the Magic Kingdom made the transition. After exploring the MK last week, AllEars® highly recommends that anyone with a service animal visit City Hall FIRST, before venturing into the park, as these areas are not currently shown on the Guide Map for Guests with Disabilities. Make sure the cast member gives you very specific location information. In addition, since it is a new program, a number of cast members were unaware of the location of the new relief areas. The one land that does not have a service animal relief area is Fantasyland, due to all the construction.
Lastly, I understand that Enchanted Tales with Belle is not only open on a limited basis for Cast Member Previews, but that some Magic Kingdom Guests have been able to experience it as well. If you get to see the new Enchanted Tales with Belle, let me know about your experience!
Til Next Time………
Hope you enjoyed this walk around.