Holiday decorations are up in some of the parks, the EPCOT International Festival of the Holidays is on its way, and Mickey's Very Merry Christmas Party is coming back. Face it, friends, it's basically the HOLIDAYS.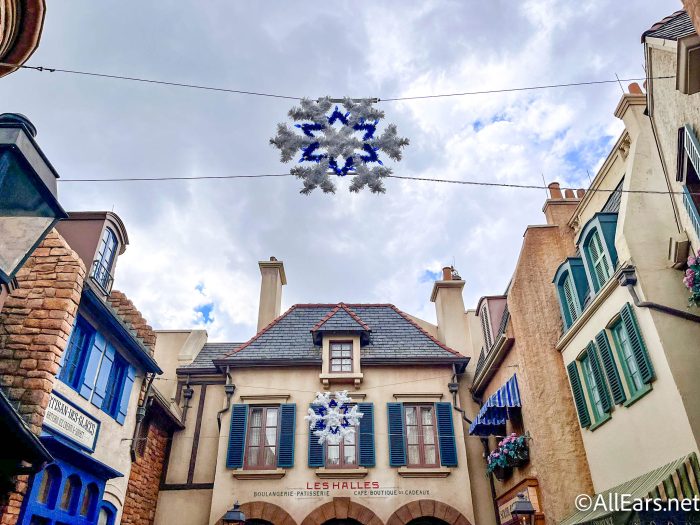 And with the holidays comes some unique merchandise. If you're all about decking out your tree in Disney-themed ornaments or you just LOVE EPCOT, there's something you must see.
At EPCOT's Creations Shop we found some absolutely incredible holiday ornaments themed to the pavilions around World Showcase. Each of these is priced at $29.99, and yeah, they're pretty epic.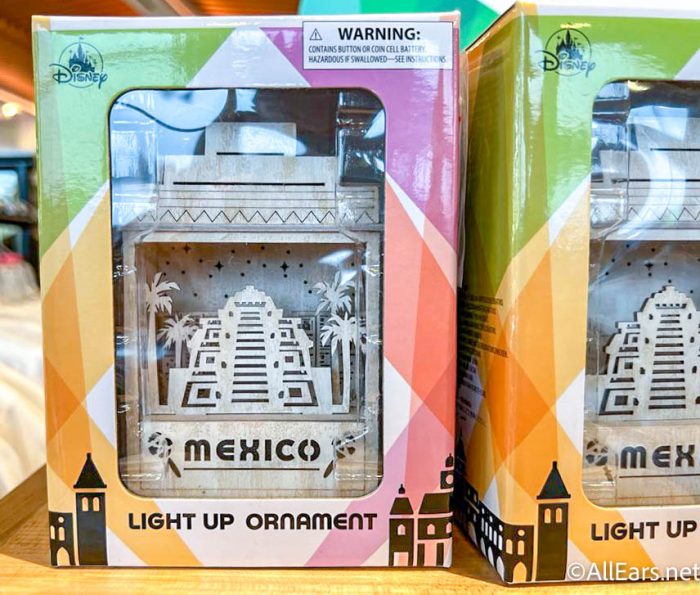 The ornaments feature a sort-of wooden cut-out design, sort of like you're looking at a lantern that is also a paper cut-out. Plus they all light up, which means you could TOTALLY just put these up in your house, light them up, and admire them any time of year (holiday season or not).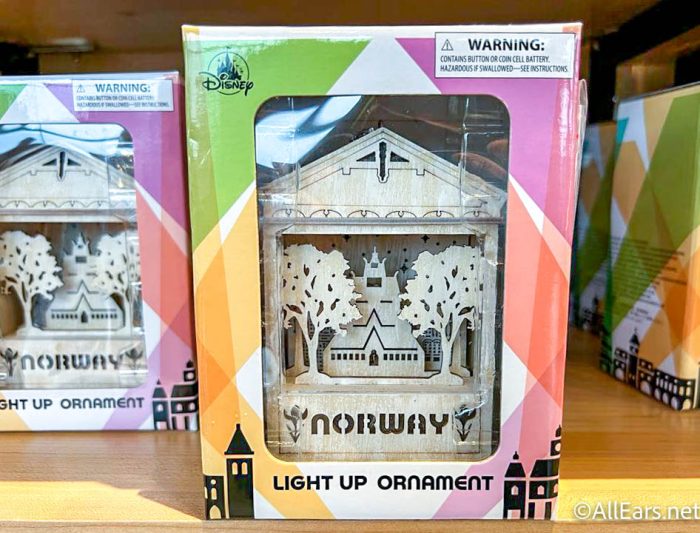 You've already gotten a peek at the Mexico and Norway ornaments, but let's take you on a full walkthrough of World Showcase with the remaining ornaments. There's an ornament for China…
…Germany…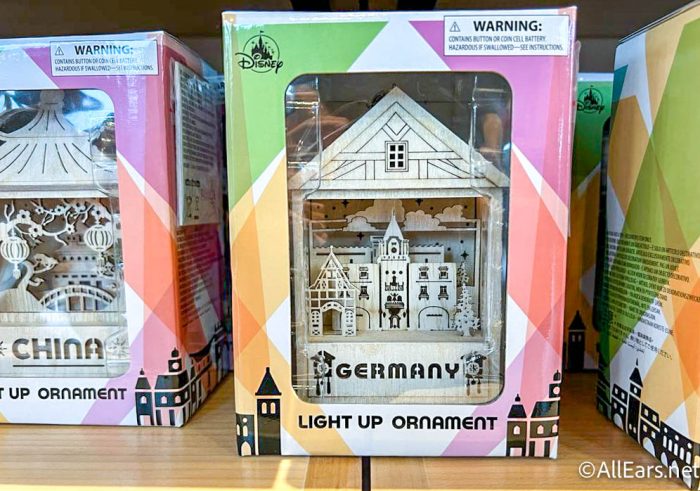 …Italy…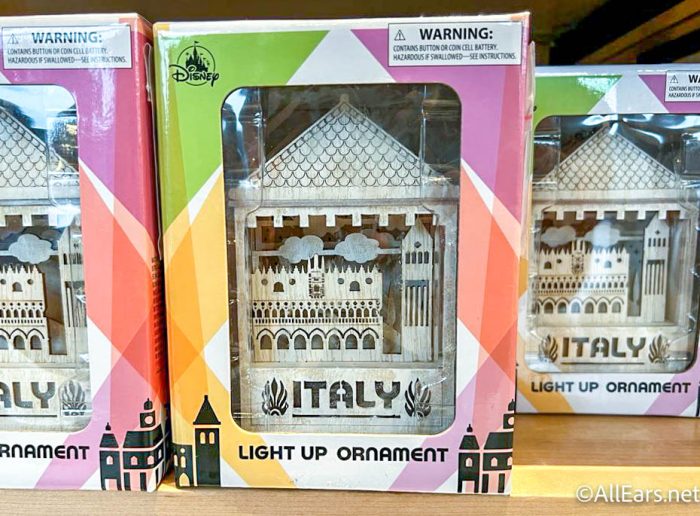 …American Adventure…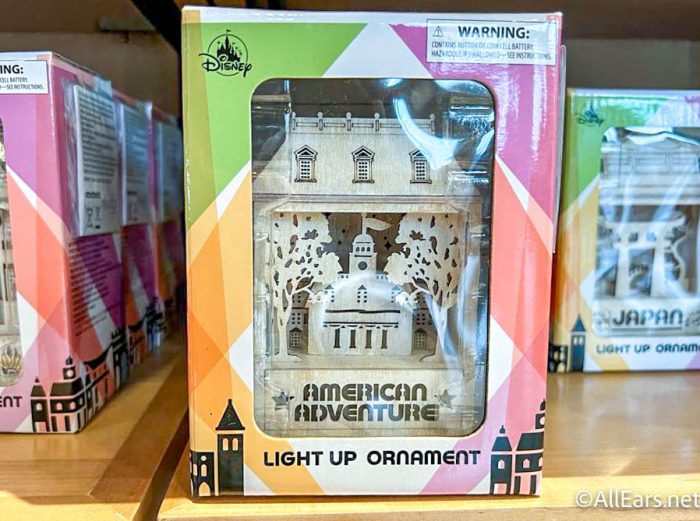 …Japan…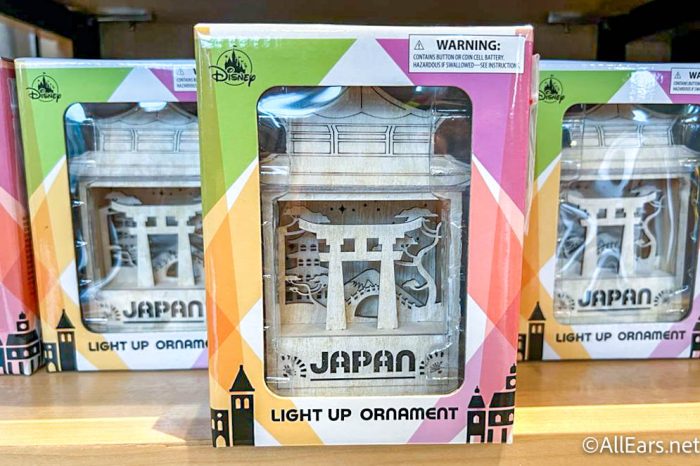 …Morocco…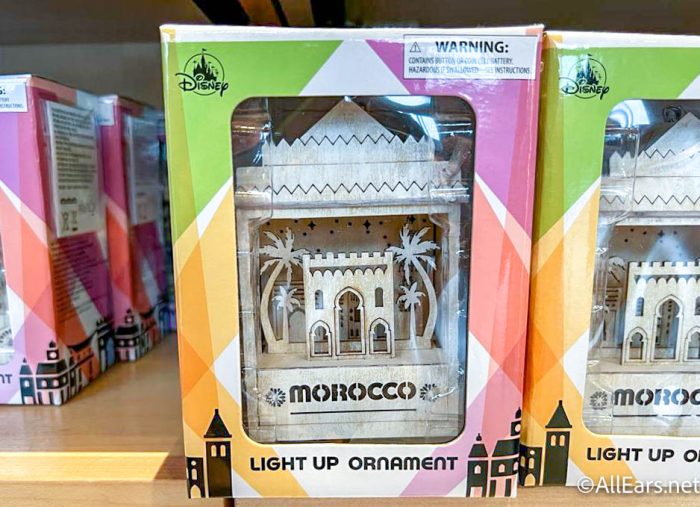 …France…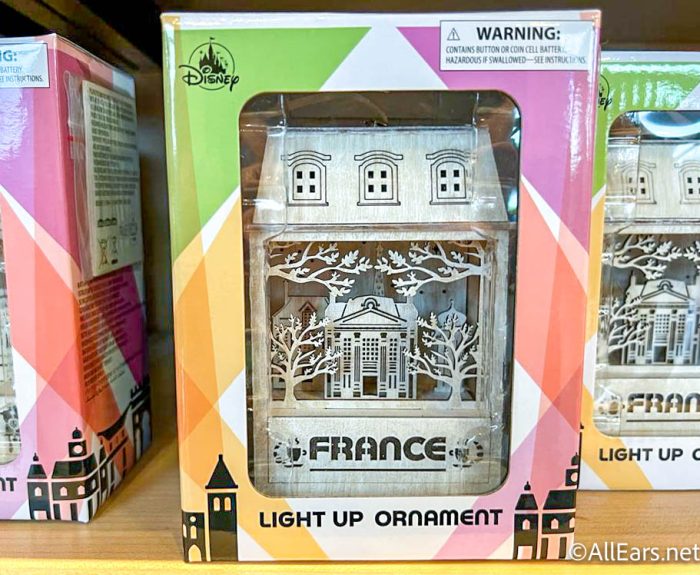 …the United Kingdom…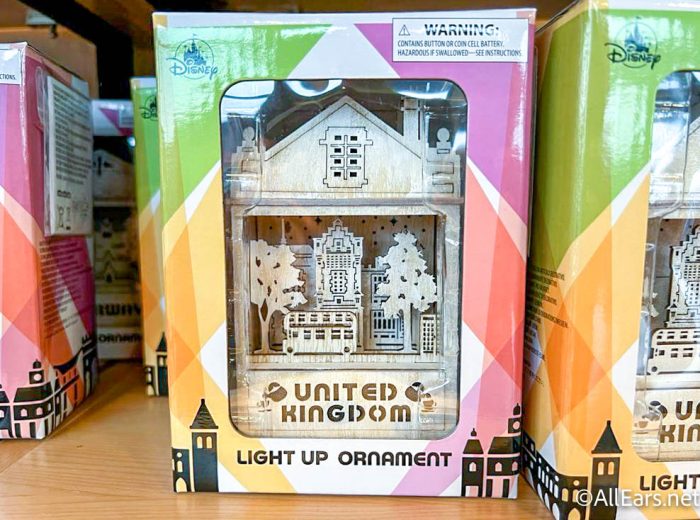 …and Canada! And with that, you've officially made your way around World Showcase via ornaments!
Again, those are $29.99 each, meaning you'd have to spend around $330 to get them all. That's…a LOT. But they might be worth the cost if you're a super EPCOT fan. Or you can just pick up 1 or 2 that represent your favorite pavilions. You gotta treat yourself sometimes, right?
If you're in the market for even MORE ornaments, be sure to check out some of the ones with the EPCOT 40th Anniversary celebration marked on them. (The ones above are technically for the 40th anniversary too, but these have more logos from the festivities.) There's one design for $29.99 that has Figment sitting on top of Spaceship Earth with the EPCOT 40th logo below (as well as logos for other EPCOT pavilions).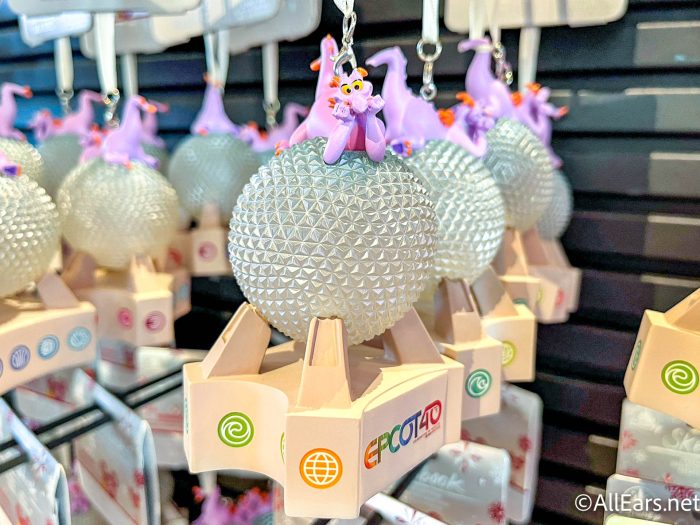 But there are even MORE EPCOT 40th Anniversary ornaments, including a white one with little designs for each of the World Showcase pavilions…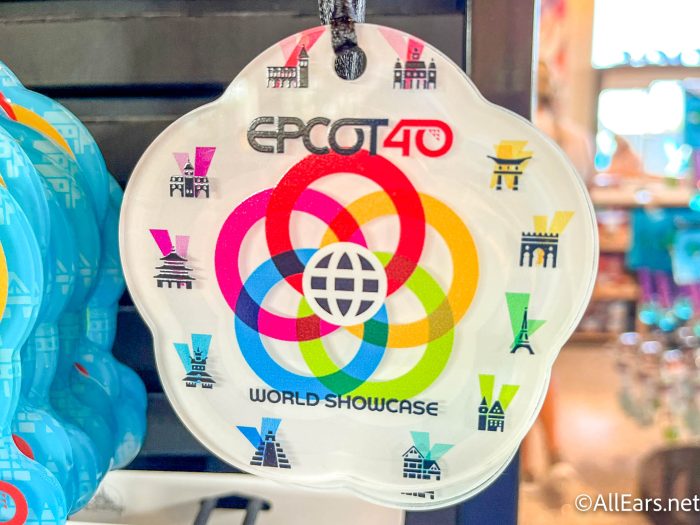 …another design with Figment and the phrase "Celebrating 40 Years of Imagination"…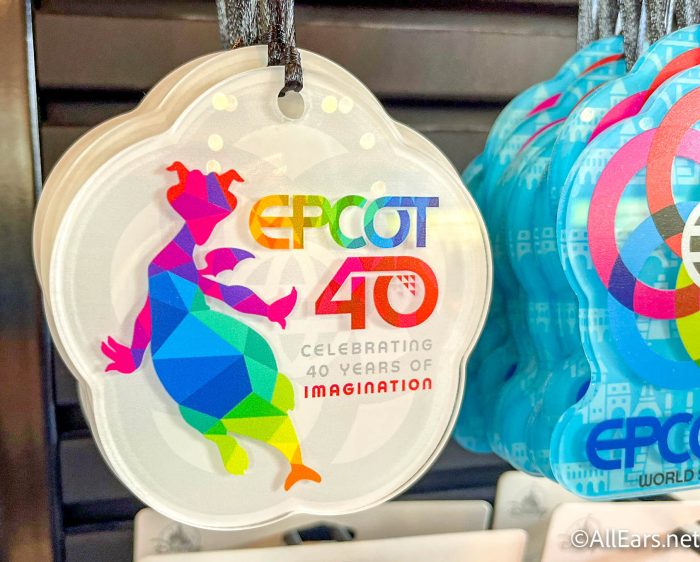 …and a bright blue design with the EPCOT logo and "EPCOT 40" on the bottom.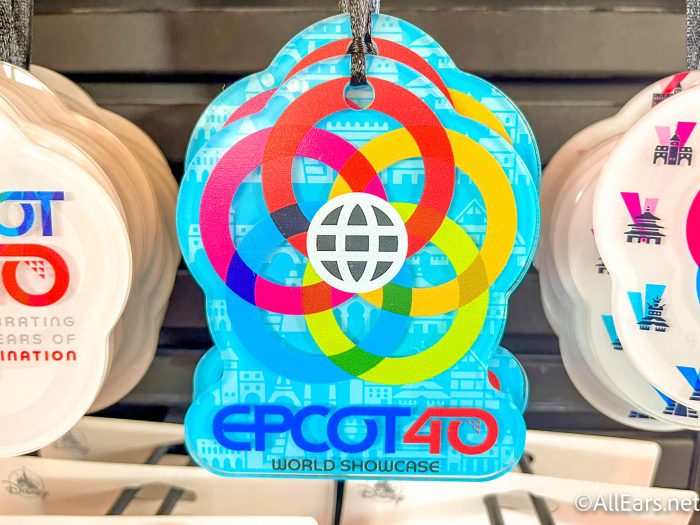 Basically, you could decorate your whole tree (maybe multiple trees!) with these beauties. Just be sure to pick them up while they're still available as things can sell out.
Looking for more ornaments to add to your collection? Click here to see ornaments that'll make you hungry or click here to see some ornaments you can buy online. And stay tuned for more Disney news!
What do you think about these EPCOT ornaments? Tell us in the comments!