When it comes to World Showcase at EPCOT, there are a lot of hidden gems!
Almost everyone is familiar with Frozen Ever After in the Norway pavilion and Remy's Ratatouille Adventure in France, but did you know that there are entertainment offerings at the other pavilions too? You can catch Reflections of China at the China pavilion, see Canada Far and Wide at the Canada pavilion (though this offering is currently closed), and even watch some live entertainment performances all across World Showcase. One of the entertainment offerings in this area of the park is The American Adventure. When we were on the Disney World website recently, we noticed something strange about the hours listed for this show.
The American Adventure is a show that helps viewers to experience "landmark events" in America's history, like the landing of the Mayflower, the Boston Tea Party, the writing of the Declaration of Independence, and more. However, this show may be unavailable starting later this month, as beginning on September 19th, The American Adventure does not have any hours or showtimes listed.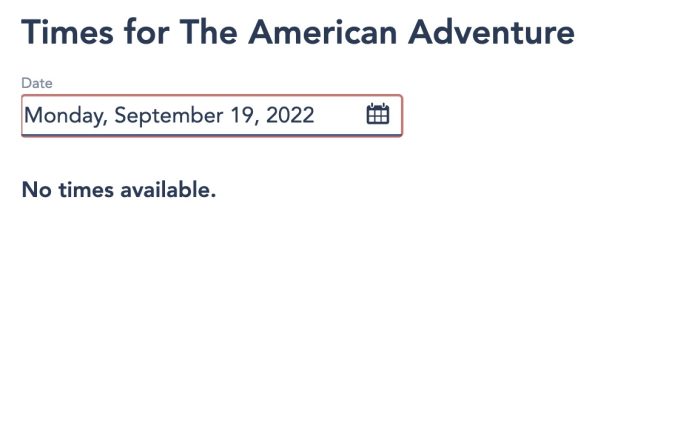 For reference, there are nine showtimes available the previous day, September 18th.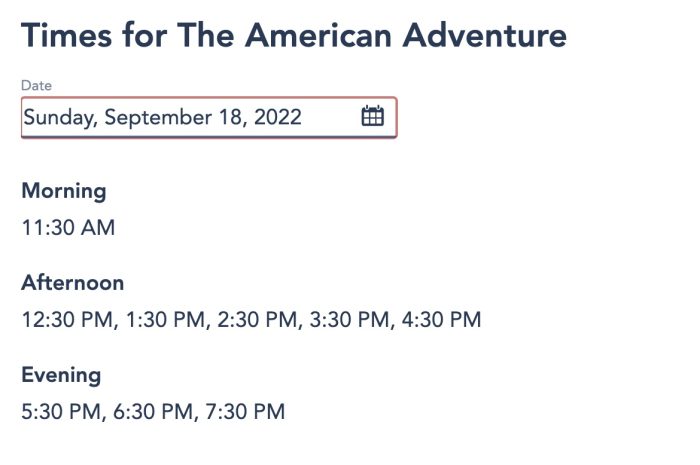 Disney hasn't made an official announcement regarding the potential refurbishment or temporary closure of this attraction, but the calendar goes all the way until November 6th, and there are no showtimes listed after September 19th.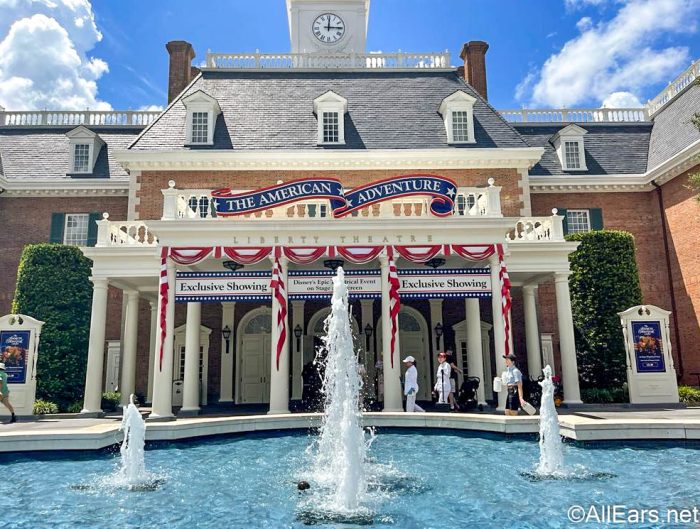 We'll be sure to keep an eye out for any updates about the closure of this show, and we'll let you know when and if Disney makes an announcement!
UPDATE: We visited EPCOT on September 19th where we saw that The American Adventure was closed. There is still no reopening date, but we'll let you know when there is one. We spoke with a Cast Member who confirmed the show is not changing — some aspects just needed a refurbishment.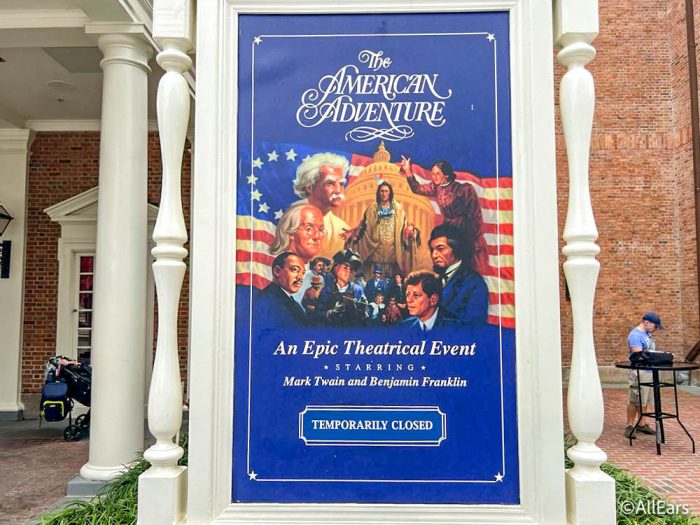 In the meantime, if you'll be heading to EPCOT soon, there are a ton of things you can do! Of course, Guardians of the Galaxy: Cosmic Rewind recently opened, plus the 2022 EPCOT International Food and Wine Festival is still going strong.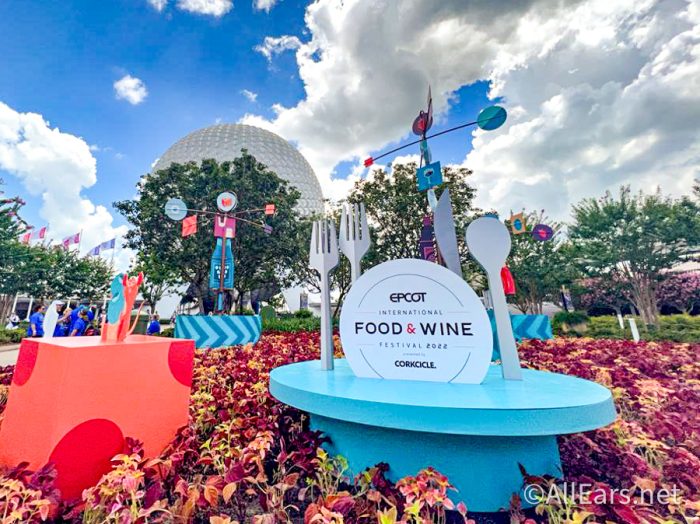 Plus, at the end of this month, EPCOT guests will be able to take part in Pluto's Pumpkin Pursuit, a Halloween scavenger hunt all over World Showcase. We're always on the lookout for news that could impact your Disney World vacation, so make sure to stay tuned to AllEars for the latest!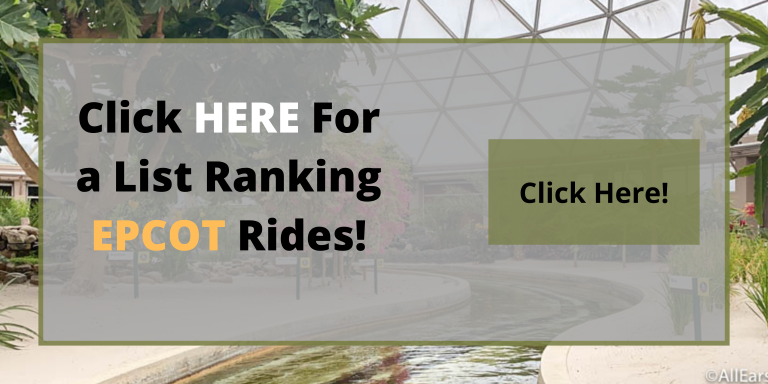 Have you ever seen The American Adventure? Let us know in the comments!