Can you remember your first trip to Disney World?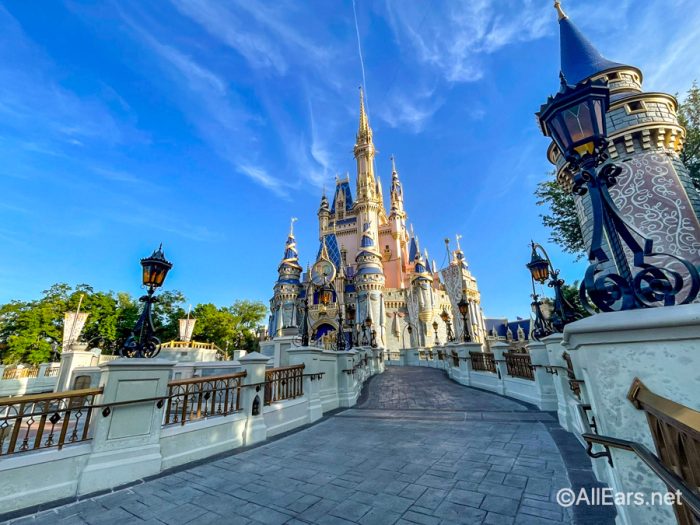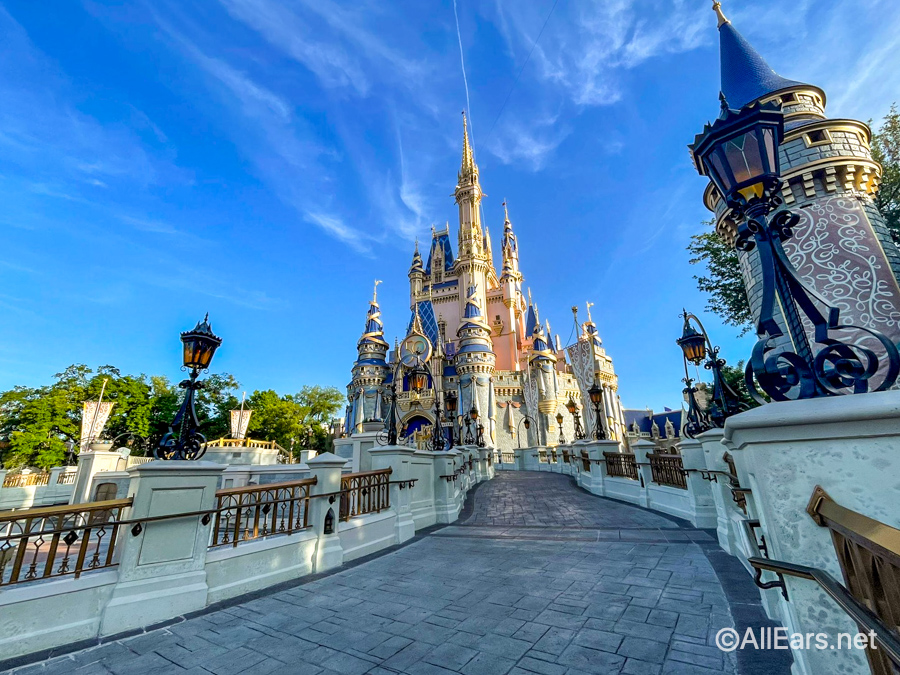 In addition to being a source of many great memories for lots of guests, there are some things about a vacation in Disney World that can just be… disappointing. Maybe the weather didn't cooperate on your trip, or the ride you really wanted to experience broke down and was unavailable all day. We were wondering what was the most disappointing thing about our readers' very first trips to Disney World, so we headed over to our Facebook page to ask them (you can follow along there to participate in the future!), and here's what they said!
We asked our readers: Think back to your very first trip to Disney World…what's something that disappointed you?
Having to Leave
Many of our readers said that there was nothing that disappointed them about their first trip to Disney World! With many saying that the only thing that disappointed them was "that we had to get back on the plane to go back home." We feel that pain.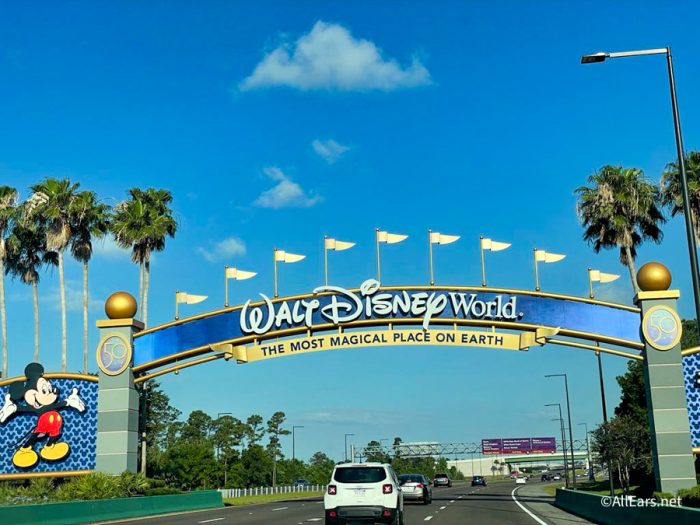 Many guests also said that the length of their first trip disappointed them because they only had a day or two allotted before they had to leave.
Ticket Books
For many of our readers, the most disappointing thing about their first visit was not having enough E tickets to go on the rides they wanted to go on! E tickets would get guests on the "best" attractions in the park. The tickets would come in a book with only a certain number of each type, and if you wanted more E tickets, you would have to pay for another ticket book.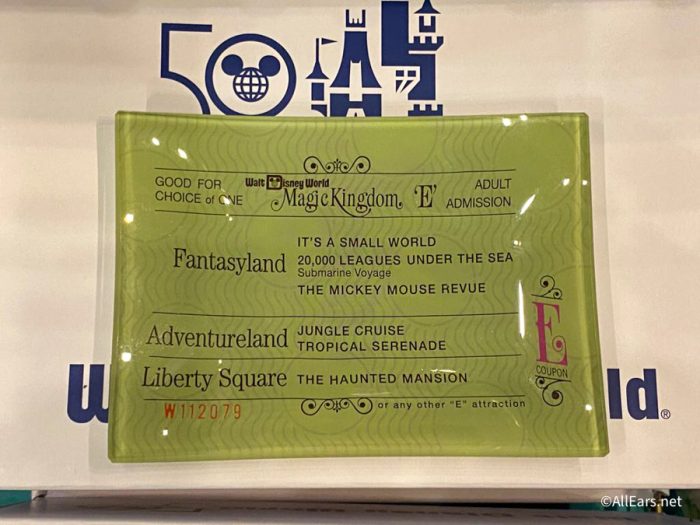 Our readers said they were disappointed with the number of E tickets in the book, and wish they had more.
The Size
Disney World's size is no joke. It's very large, housing four theme parks, two water parks, Disney Springs, dozens of hotels, and even has lots of space left over. For some, this can be daunting. One of our readers said they grew up going to Disneyland Resort, where the parks are right next to each other and you can walk from one to the other. "I didn't realize how spread out everything was at WDW, you spend a lot more time getting to and from the parks."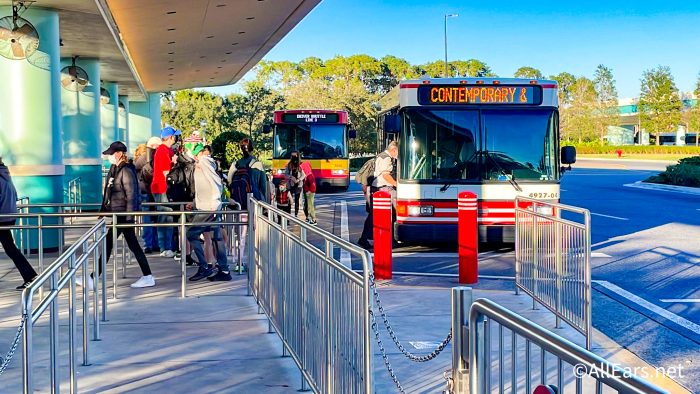 This reader did say, however, that Disney World does make up for this with the fact that there is a lot more to do and see, with more parks than Disneyland Resort.
The Food
Many readers said that the food was a disappointing aspect of their vacation for them. One reader said: "Turkey leg! Looked so good, tasted so bad."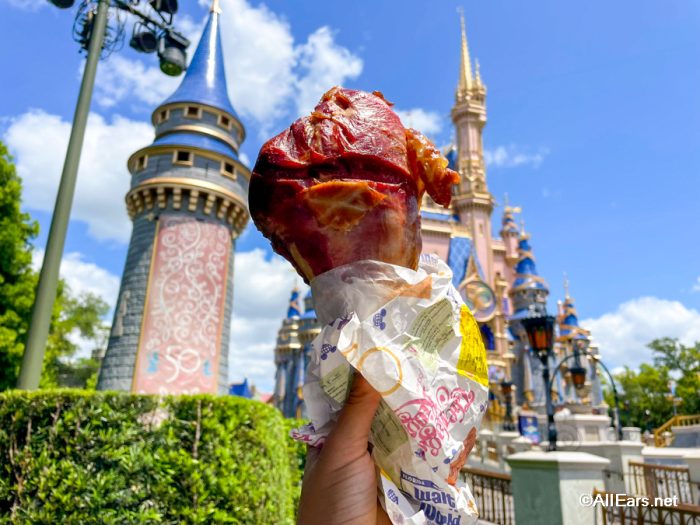 Another reader said that Rainforest Cafe at Animal Kingdom was disappointing for them "not that I was expecting it to be all that great to begin with." Another reader said that the food was "nothing to write home about." Theme park food gets a bad rap usually, but there's actually some pretty good food to be found all over Disney World, you just have to know where to find it.
Transportation
As we mentioned above, Disney World is massive, so it has a few transportation options you can use for getting around. There are buses, the monorail, the Skyliner, and even boats that can take you where you need to go. In some situations, you can even walk yourself!
One reader said they were disappointed by the Disney World transportation, specifically the buses. They said: "The timing of the buses was not as consistent as I was led to believe." Disney says that buses arrive about once every 20 minutes, but sometimes there are extenuating circumstances that may shorten or lengthen that time. You might also get unlucky with your timing and arrive to a bus stop right after a bus leaves, meaning that you'll have to wait another 20 minutes for the next one. Another reader said that they were disappointed with the length of time it took to get to each park, feeling like there was a lot of time wasted sitting on the bus.
EPCOT
Multiple guests said that they were disappointed not with EPCOT as a park, but with certain things within EPCOT. For example, one reader said they were disappointed by "going to Epcot and not realizing that Test Track was updated and I was never going to be a crash test dummy." Test Track used to have a different theme, one where guests were crash test dummies undergoing testing. It received a refurbishment in 2012 and reopened with the futuristic theme it has now.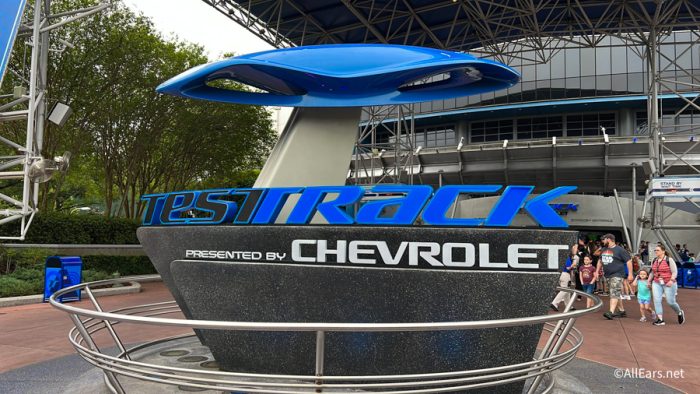 Another reader said that they were disappointed when they found out "that the volcano inside the Mexico Pavillion was not, in fact, a real volcano." Same, honestly.
Cake Castle
Does anyone remember the way Disney World celebrated its 25th anniversary? For those who don't, we have two words for you: Cake. Castle.
Disney turned Cinderella Castle into a giant pink birthday cake and people definitely had some thoughts. One person said that when they went, "the castle was made up like a pink nightmare of a birthday cake for the 25th anniversary. I was so disappointed." Many people said that they were looking forward to getting photos taken in front of the castle, but didn't want their picture in front of the cake. This odd decoration choice is still talked about today, and is highly controversial.
Ride Disappointments
Some of our readers said that they were disappointed by certain rides at Disney World. One said that they were disappointed by Peter Pan's Flight: "I LOVE that movie, but to wait in that long line just for a slow moving dark ride was horrible."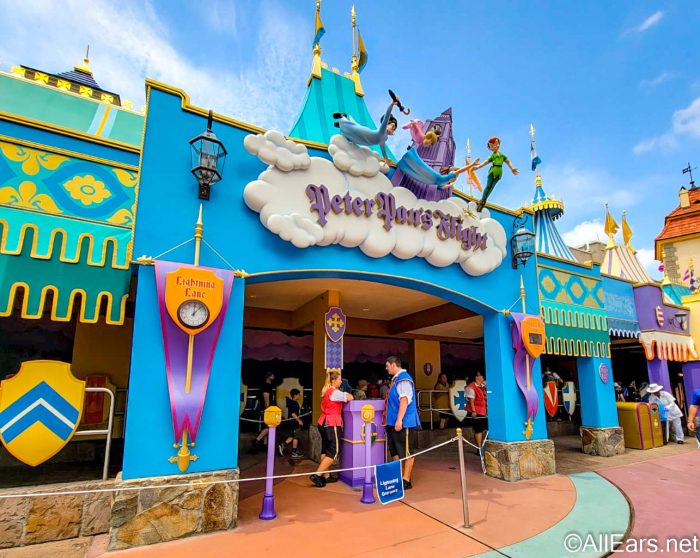 A lot of guests feel as though Peter Pan's flight is often not worth the high wait times, mostly because the ride itself is so short.
Another reader commented that they were disappointed by Space Mountain, not because they didn't like the ride, but: "[They were] 7 years old and on a mission to ride Space Mountain for the first time.. only to learn it was closed." It's definitely disappointing when a ride you're really looking forward to isn't unavailable.
Technical Difficulties
One of our readers said that one of the biggest disappointments for them was the My Disney Experience app. They said that when they went for the first time in 2021, "the only disappointment was our app malfunctioning and not even getting a chance to join the virtual queue for Rise of the Resistance."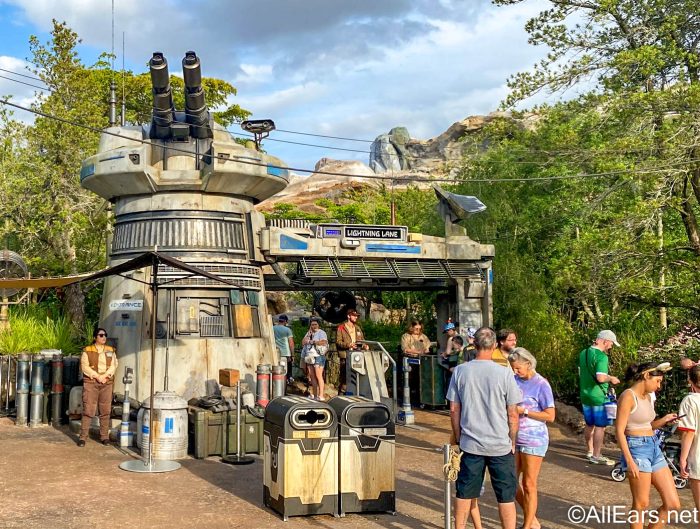 The technology is definitely getting complicated at Disney World what with the virtual queues and Disney Genie and Genie+, and many guests were disappointed with this.
And those are some things you were most disappointed by on your first trip to Disney World! Luckily, some of these things can be avoidable. For example, if you're struggling with the technology, check out our useful guides for everything you need to know about Disney Genie and Genie+.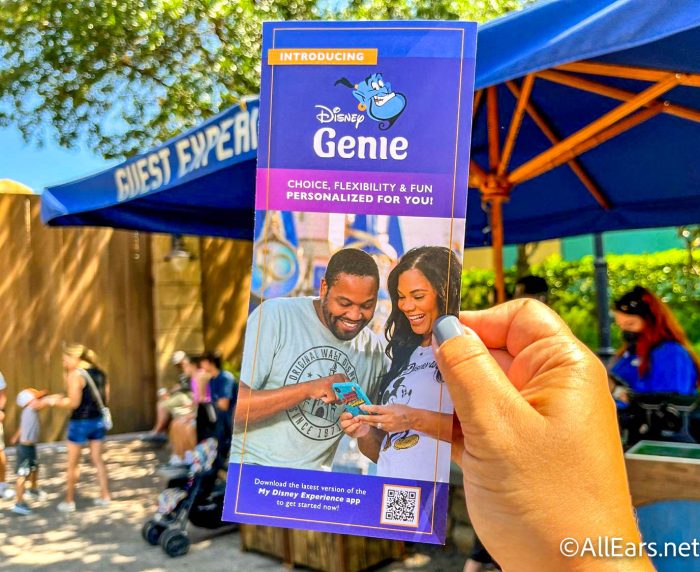 If you're disappointed with the Disney buses, you could try another mode of transportation like the Monorail, or even taking something like a Minnie Van to your destination if you didn't bring your own car. Some things unfortunately, you can't do much about — if Disney decides to dress Cinderella Castle up like a cake again, we'll all just have to take it. As always, make sure to keep reading AllEars for the latest Disney news!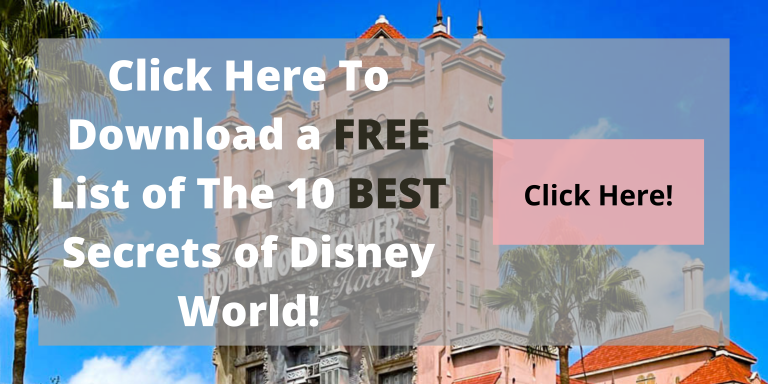 What were you disappointed by on your first trip to Disney World? Let us know in the comments!