Disney World is more than just a theme park with fun rides.
It's also a resort with a LOT of great dining options, including restaurants owned by celebrity chefs AND restaurants that often get critical acclaim. So we asked you, our readers, about the best meal you've ever had in Disney World.
Over 500 of you responded when we posed this question on Facebook. Here's what you told us!
Quick Service Locations
When it comes to quick service meals, it's obvious our readers have their favorites. You've also paid attention to us when we've told you about those amazing Cheeseburger Pods at Satu'li Canteen in Disney's Animal Kingdom!
Keri answered, "Those cheeseburger pods in AK! THANKS MOLLY! I did also get the blueberry cheesecake thing and it was amazing!"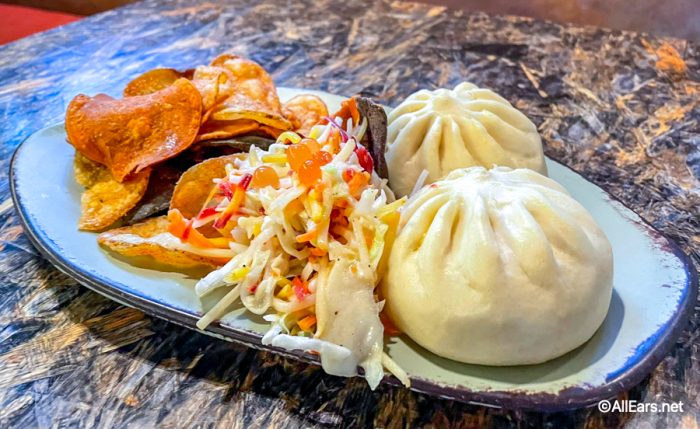 You've also discovered the wonderful barbecue over at Polite Pig in Disney Springs.
Matthew simply stated, "Polite pig. If disney springs counts." (It totally counts.)
We also received a few comments about Woody's Lunch Box in Disney's Hollywood Studios.
Diana said, "Woody's lunchbox. Loved tots and poptarts there. Cheap too."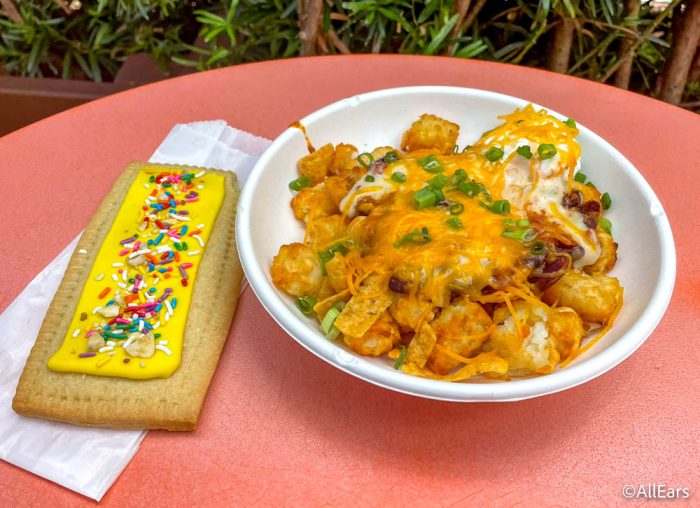 Yeah, we love those Totchos, too!
Table Service Restaurants
Naturally, many of you referred to many of Disney World's excellent table service restaurants as your most memorable meal ever. It's also no surprise that EPCOT's Le Cellier got a few mentions.
Jon said, "Le cellier. Seriously one of the best steaks and best meals I have ever had."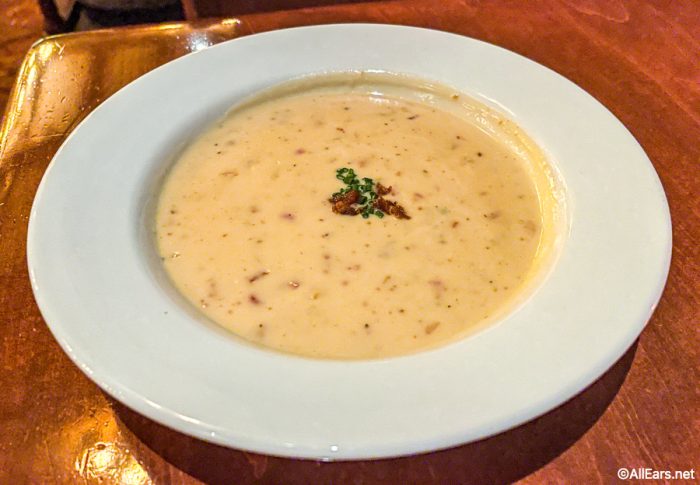 Suzanne agreed, "Le Cellier. The steak was amazing & prices were reasonable."
Pamela also talked about the restaurant in the Canada Pavilion: "Le Cellier…have never been disappointed! And the crème brûlée is to die for!"
We also saw a few mentions for Skipper Canteen in Magic Kingdom. Who doesn't love a good Jungle Cruise-themed restaurant, after all?
AllEars reader Susan said, "Surprisingly, the seafood stew at Skipper Canteen!"
Jessica commented, "I was really surprised by how good Skippers Canteen is. Even more surprising is that it is their tofu dish that tops my list as best thing I've ever eaten at Disney. Who knew!?"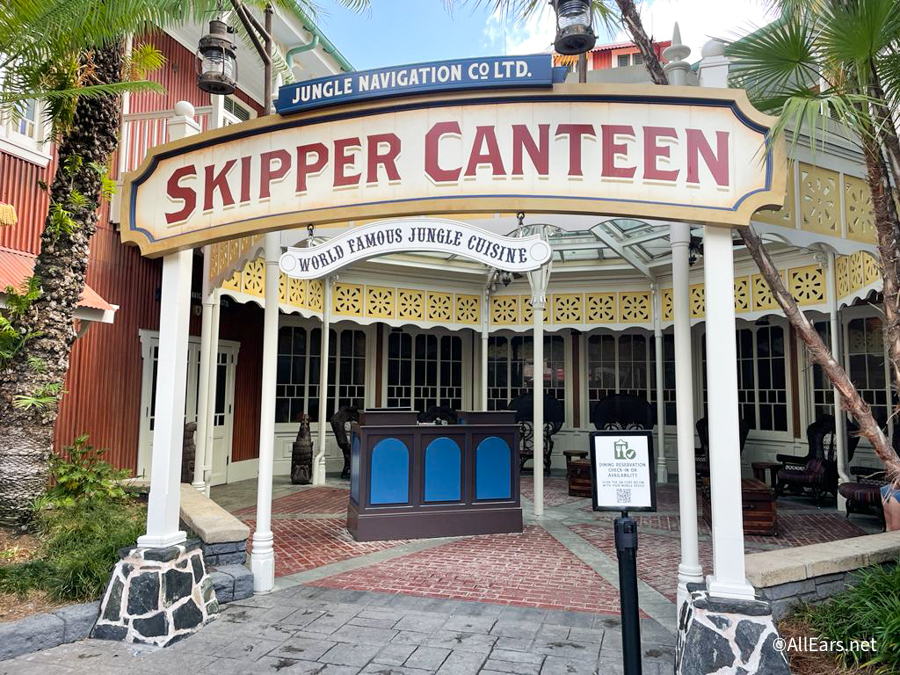 When it comes to resort dining, we had a lot of comments about Trattoria al Forno at Disney's BoardWalk. Skip said, "Osso buco at Trattoria Al Forno, with the Bianca pizza as an appetizer."
Erin loved another dish there: "Lasagna from Trattoria Al forno at the Boardwalk."
Another reader, Tammy, agreed about the lasagna: "The lasagna from Trattoria al forno was amazing earlier this week."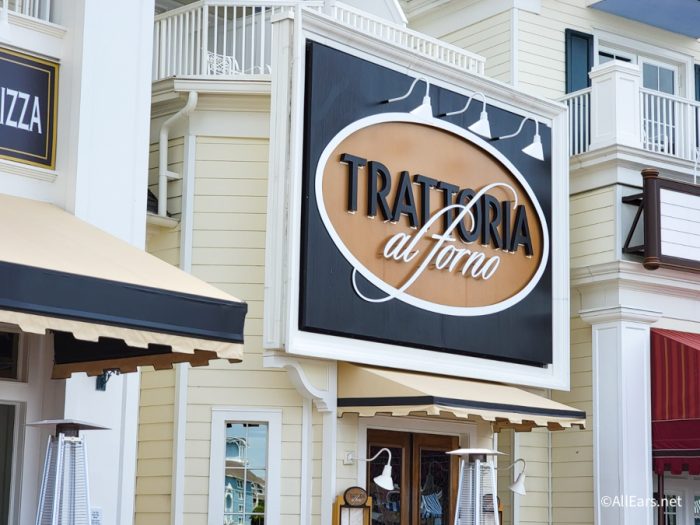 There were quite a few mentions of restaurants at Disney's Animal Kingdom Lodge, too, particularly Sanaa.
Christine mentioned an amazing lunch she had at Sanaa: "Sanaa butter chicken and bread service."
Sarah said almost the same thing: "Sanaa, bread service, samosas, really good wine and butter chicken. I still dream about it." (Same, Sarah, same.)
Helene also mentioned Sanaa: "So many to choose, but it would have to be the bread service and tandoori chicken at Sanaa."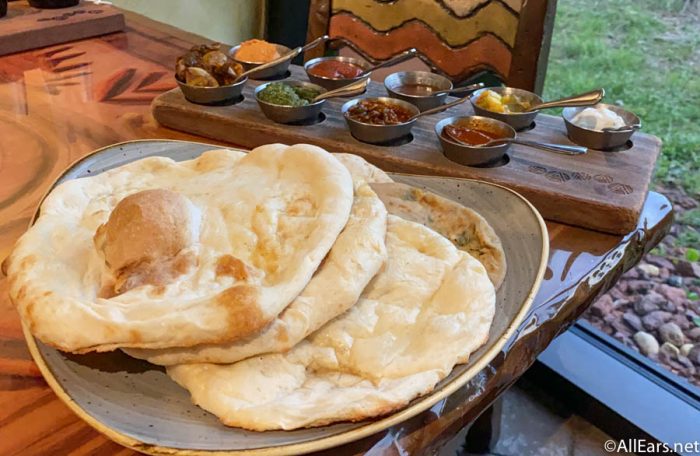 Which restaurant got the most mentions? None other than California Grill at Disney's Contemporary Resort. We get it: the restaurant has a ranking of 8.96 (out of a 10) here on AllEars!
Nathan said, "California Grill has a 50th anniversary menu now that is the best meal we have had anywhere. Braised beef short rib wonton appetizer is delicious!"
Cheryl said, "Steak at California Grill, wonderful meal. Waiter came by to announce it was near fireworks time and kept our table while we went to the deck to watch."
Debbie said, "50th Anniversary Special offer at California Grill. Had to be 1 of the best meals I have ever had."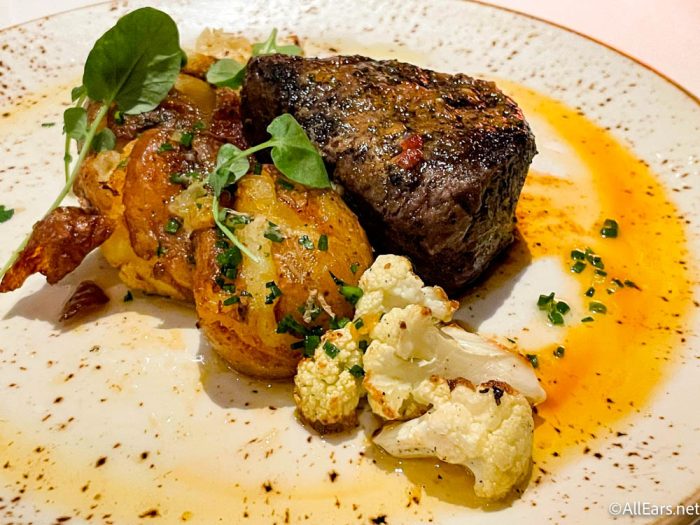 Y'all REALLY like California Grill, it seems. What's better than a great meal WITH a view of the Magic Kingdom? We can't think of anything better.
So if you haven't given any of these restaurants a shot yet, we recommend making an advance dining reservation for your next trip — you can make a reservation for up to 60 days in advance of the first day of your trip! Don't know how to do that? Just visit the restaurant's page on the Disney World website and choose "Check availability" or on the My Disney Experience app and choose "Reserve Dining."
If you don't get the reservation you want, though — don't fret. Many of these restaurants have a Walk-Up Waitlist available through the My Disney Experience app that lets you sign up for a waitlist on the day you want to dine there.
Want to participate in our next discussion? Be sure to follow us on Facebook for more!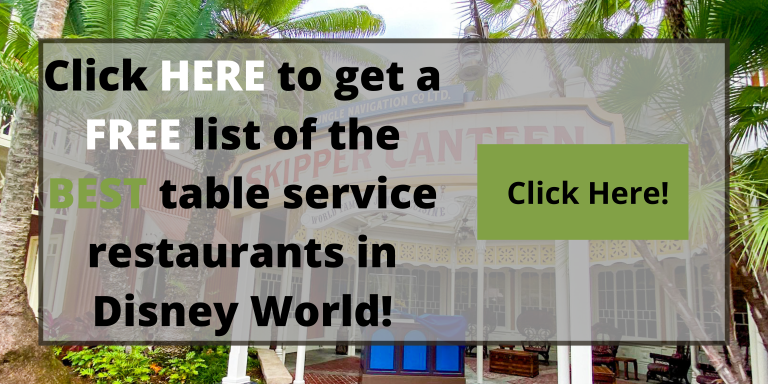 What's the best meal you've ever had in Disney World? Let us know in the comments!