Time to answer that age-old vacation question: to rent a car or not to rent a car?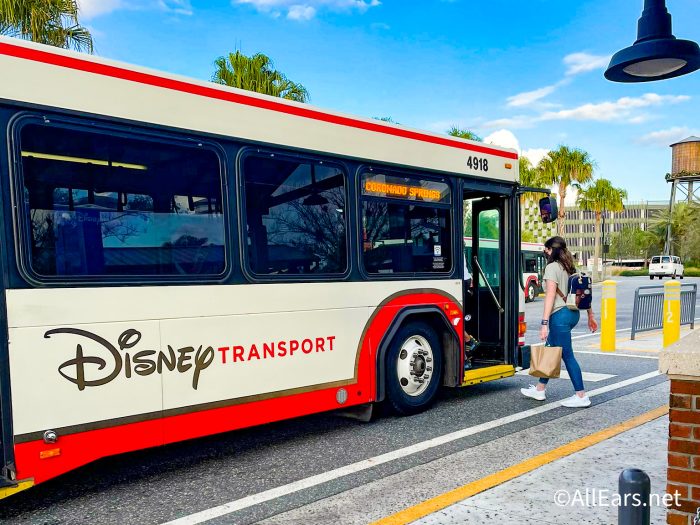 Okay, maybe it's not really an age-old question, but when it comes to planning your Disney vacation, it's important to factor in how you're going to get around. Are you using an Uber from the airport and then taking Disney transportation to get around the parks? Are you renting your own car for the week? There are different things that work for everyone, so let's see what Disney fans think!
We asked Disney fans, "Do you prefer taking Disney World transportation or renting a car while you're on vacation?" Here's what they said!
Disney Transportation
Many, many people said they prefer to use Disney transportation to get around Walt Disney World. For one, Disney transportation is FREE, so that's a huge bonus! And there are a lot of options, from the boats to the Monorail to the Skyliner to the buses — you can travel Disney by land, air, and sea (the Seven Seas Lagoon, that is).
Several people said that they prefer to take Disney transportation because they're on vacation and they don't want to drive! Let the pros drive you around so you don't have to worry about directions or parking.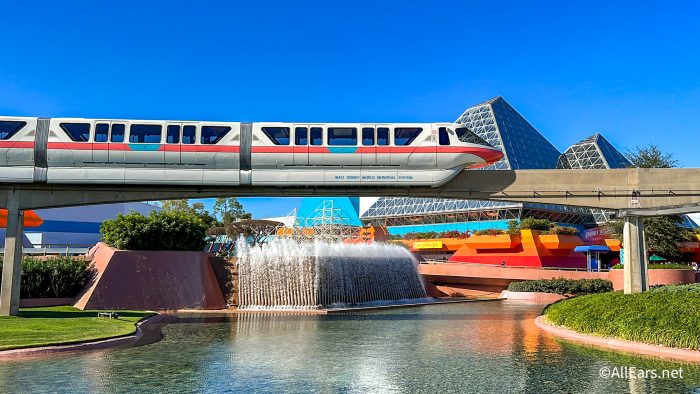 Other people said they just don't really use their cars once they're at Disney World because of all of the transportation options available.
But, a big factor is definitely the cost. One person said "Have you seen how much car rental costs these days?? Disney transportation please" and another said "I have enough things I want to spend money on." Yep, we get it! Disney vacations are pricey, so we totally understand wanting to save money wherever you can.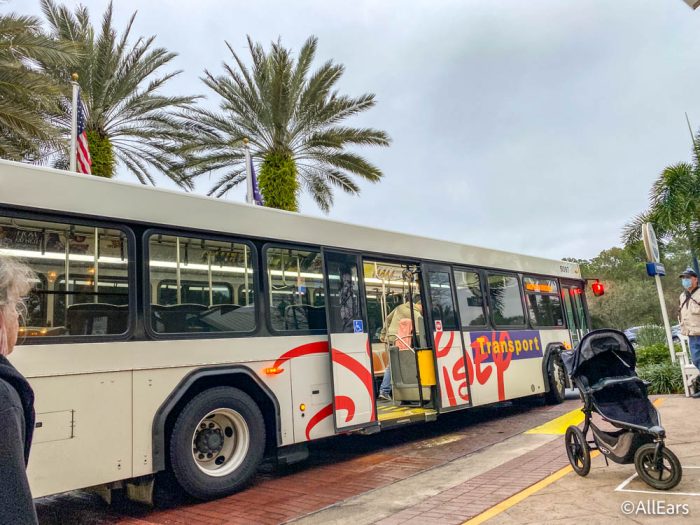 Plus, someone else said "Renting a car is a HUGE waste of money. For the little extra you would need, there is Uber." Rideshares are definitely an option to get around Disney World if you don't want to wait on transportation or if you need to go outside of the Disney "bubble."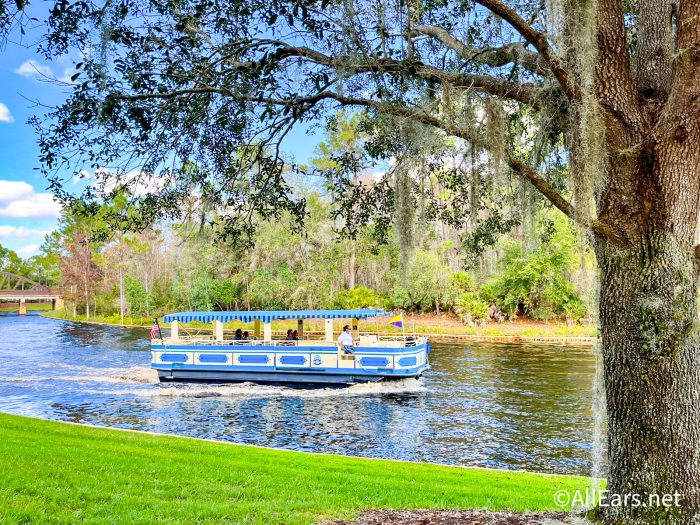 Some other people said that Disney transportation was part of the "Disney experience" for them. Since there are so many options and they're unique, it definitely adds to the actual feeling of being at Disney when you take things like the Skyliner or the Monorail. It's part of the fun!
Also note that Minnie Vans are coming back on June 29th, 2022. These are Disney's rideshare vehicles that you can book through Lyft to get around! So, they're not free, but they are a form of Disney transportation.
Renting A Car
There were still a lot of people who were on the side of wanting to rent a car while they're at Disney World! The reasoning for this was partly because these people like to visit other places outside of the Disney bubble. One person said they "like to see other Orlando attractions and we do have family in Orlando and Tampa so for us renting a car is sort of a necessity." Yep, if you want to pop over to other areas in Florida, renting a car seems like the way to go!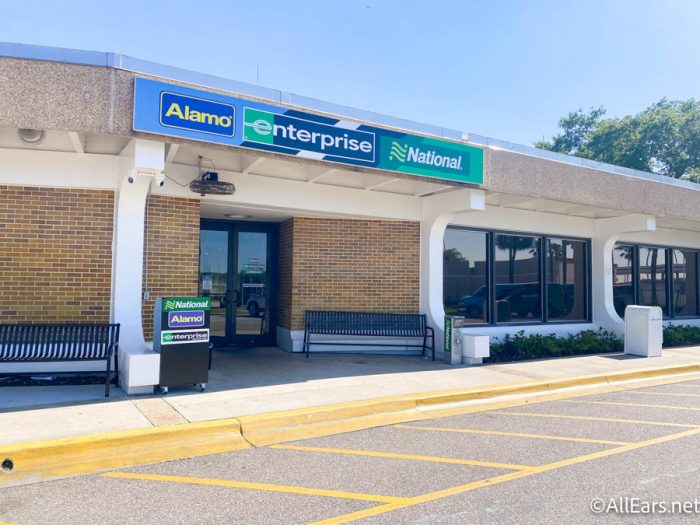 Even if you're not traveling far, like just visiting Universal or grabbing a bite to eat down the road, having a rental car gives people the freedom to do that whenever they want. But remember, you can always take an Uber, too!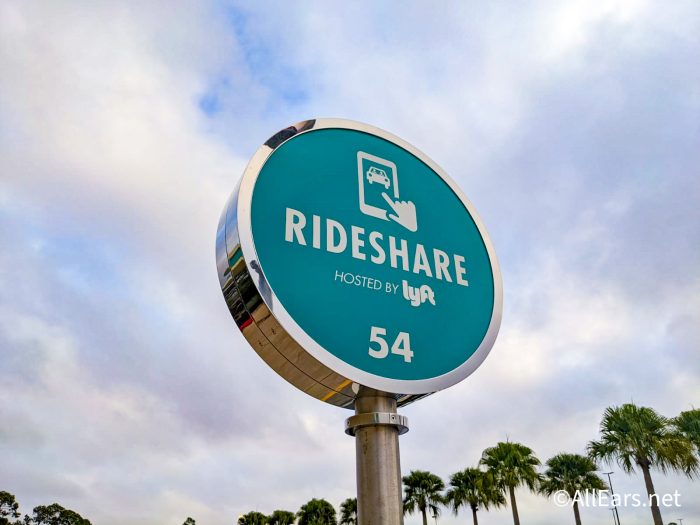 One person actually said they've been on "8 trips & we haven't used Disney transportation once," so they don't think it's necessary. We're kind of curious how this is possible when factoring in Magic Kingdom! We're assuming they have either walked to the park from the Contemporary or aren't counting the boats and Monorail to and from Magic Kingdom and the Transportation and Ticket Center as official Disney transportation — because you gotta get there somehow!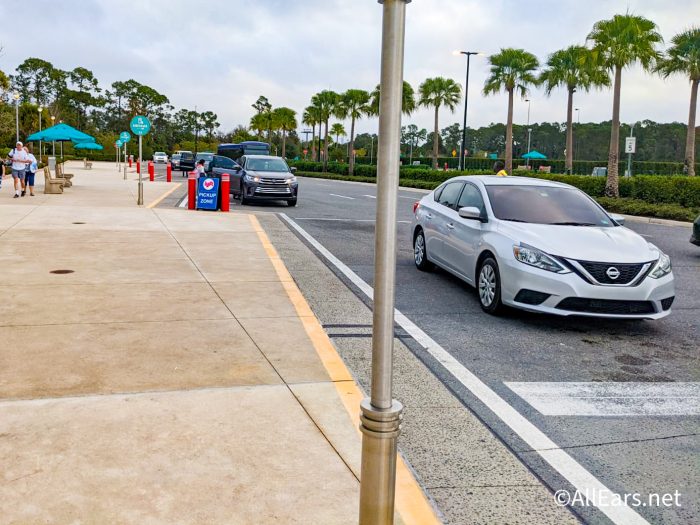 Another person said they "Realized how nice it was to have a car. The kids could move about using the transportation and the rest of the party could use the car. A nice option. Rentals were easier and gave us the freedom to stop by walmart or the grocery store, eat off property, shop and see more of Orlando." Again, if you want flexibility like this while on vacation, rental cars are a good choice.
One person said it was actually easier for them to get around with their preschool -ged grandchildren with a rental car compared to Disney transportation, so that's something to consider as well if you have things like big strollers with you.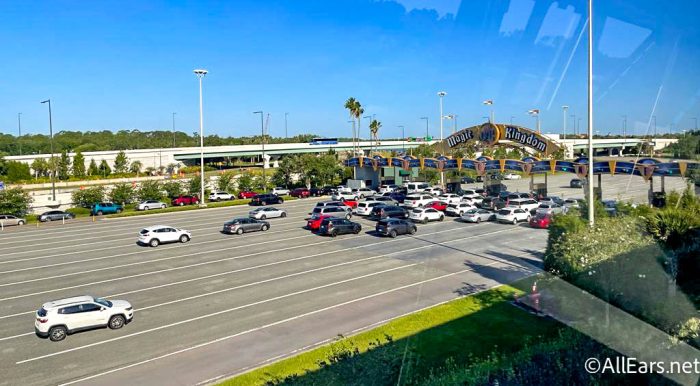 Other people said they like renting a car because they don't want to be on Disney's transportation schedule. A fan said "Rent a car. I don't do hurry up and wait or run for your life. The one year we RVed to Disney and used their transportation we were constantly playing those two games." This makes sense! You can be waiting for things like Disney buses for a while, especially at slower hours, or you could be sprinting to catch the bus to EPCOT to make it to your dining reservation on time!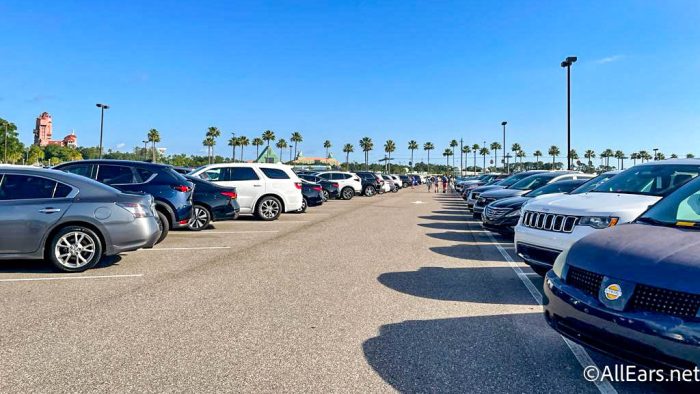 Another sentiment included liking a rental car because it means you'll always have a seat (as Disney transportation can get crowded and you could be standing for the whole ride!).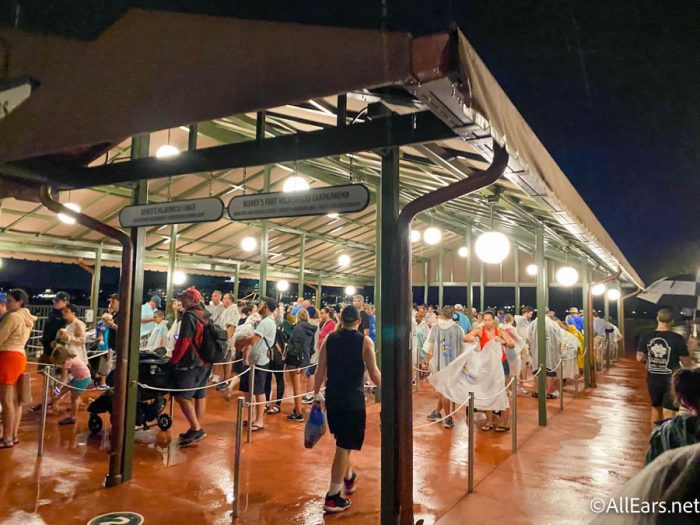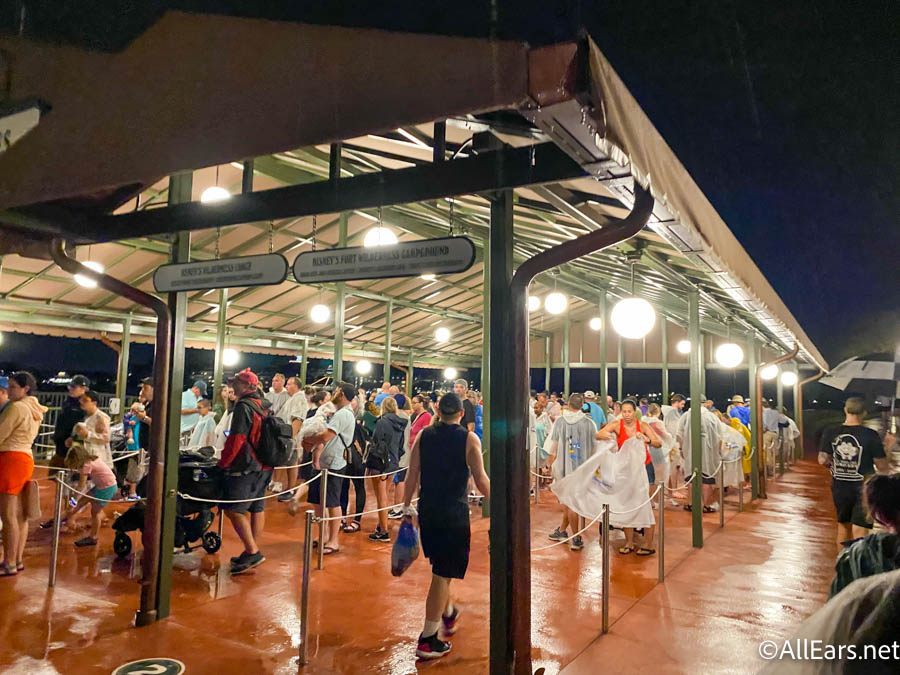 But, do keep in mind that there is a daily fee to park at Disney World hotels now. So, if you do rent a car, that's an added cost onto the price you're already paying for the car. You DO get free parking at the theme parks if you're staying at a Disney World hotel.
Also note that gas prices are very high right now, so that's another added expense.
Other Options
These aren't the only two options to get around, of course. You can also bring your own car if you're driving! Many people said they like having their own car during vacation so they can basically use it the same way you would a rental car, but you're not paying to rent a car. Obviously, this only applies if you're driving to Disney.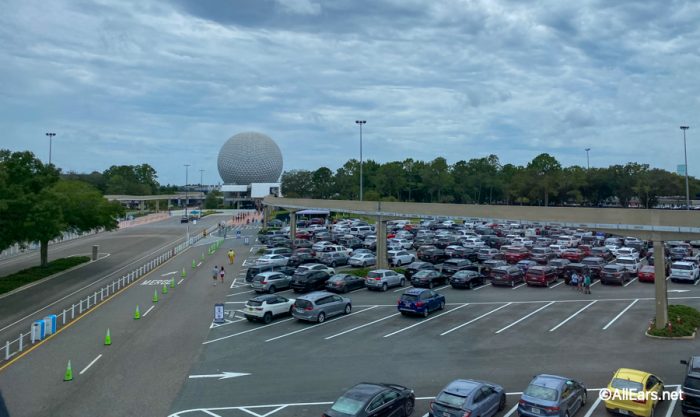 Some people like having the option of both forms of transportation. One person said they "Drive from Texas. Use my car to go eat and then ride the Disney bus around… best of both worlds." This is a great way to do it if that's the kind of flexibility you want to have on vacation!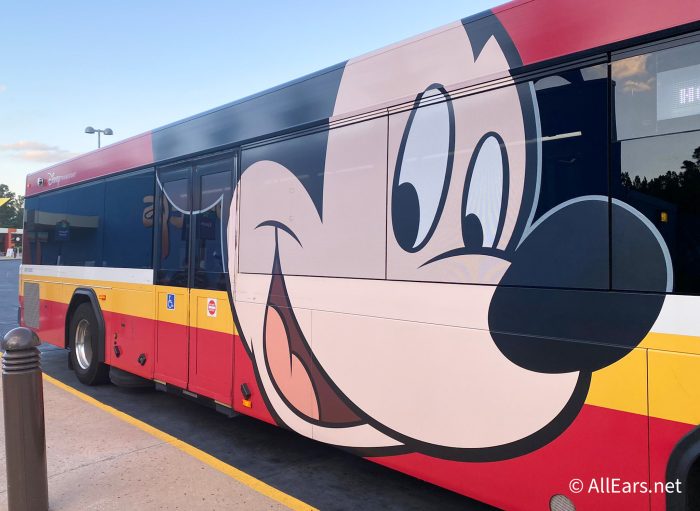 And, of course, you can always take rideshare services like Uber. A fan said "We Ubered everywhere, including the grocery store, last November. We saved tons of money and reduced the stress level. It was great." Depending on how much you need to use Ubers, you could definitely spend less money than if you were to rent a car.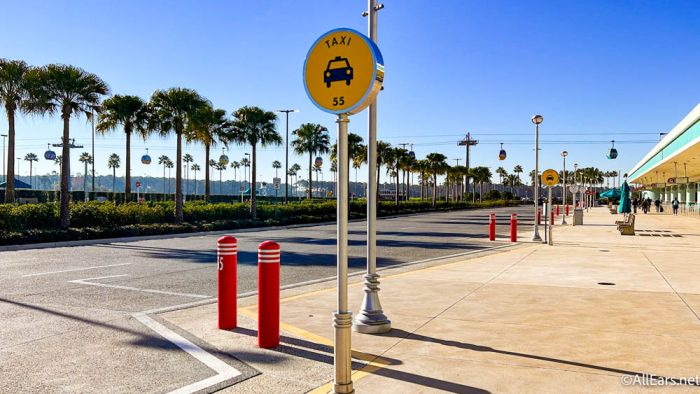 Also, remember that Disney World discontinued its free Magical Express service to and from the airport. So, you now have to take a rideshare option, rent a car, or use one of the paid replacement services like Mears Connect to get to and from the airport and Disney World.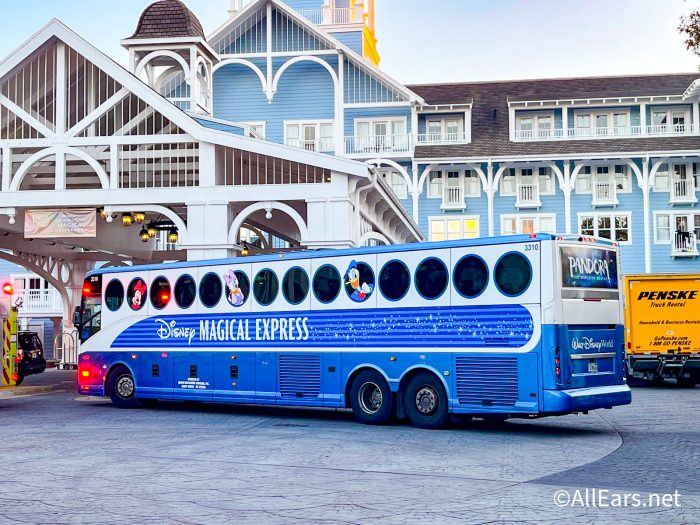 There's not one singular form of transportation that's the best for everyone at Disney World, it's more about what's best for YOU!
Take factors into consideration like if you want to leave the Disney bubble and explore, if you want to be able to run to the grocery store, how long your trip is, and how patient you are when it comes to Disney's transportation schedule. This should help you figure out the best option for your trip so you can start planning and budgeting!
Stay tuned to All Ears for more Disney World tips, tricks, news, and info.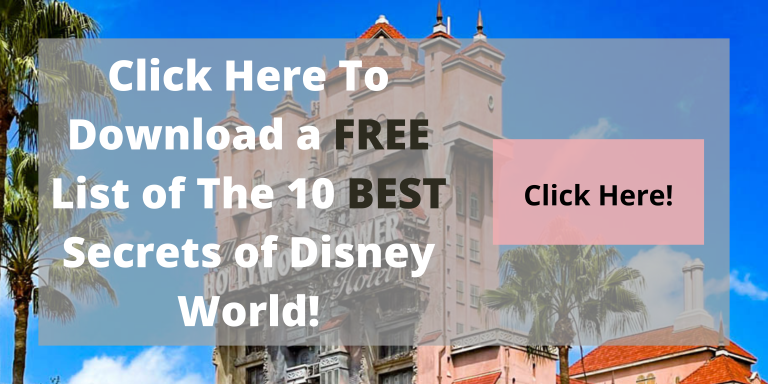 How do you prefer to get around Disney World? Tell us in the comments!