Last week we shared that a popular dining kiosk in Disney Springs, AristoCrepes, had closed up shop.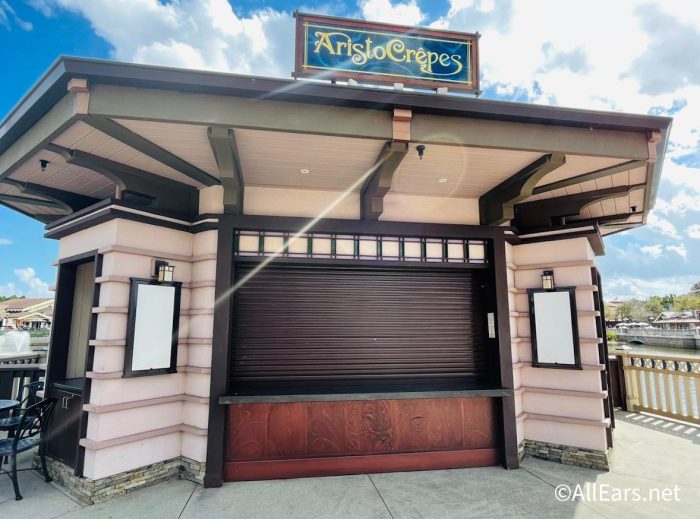 Without much explanation, the kiosk closed with the online menu and My Disney Experience location showing as "unavailable". Well, today we got an answer to what will be happening with the location!
A brand new spot, Swirls on the Water, has opened in the location!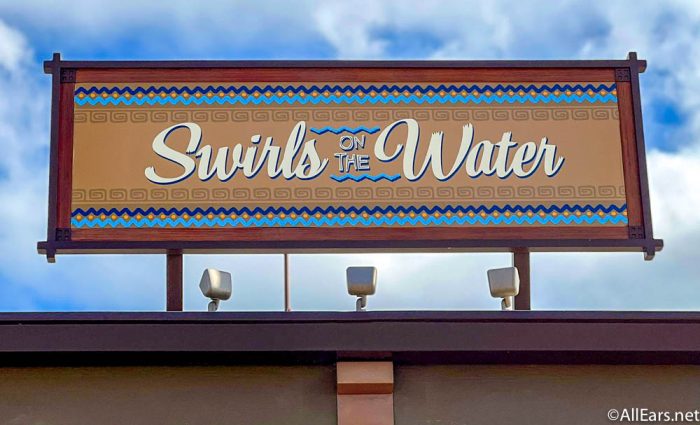 The new dining spot has a Dole Whip-focused menu, with soft-serve swirl flavors of the day, speciality offerings, as well as Dole Whip Floats.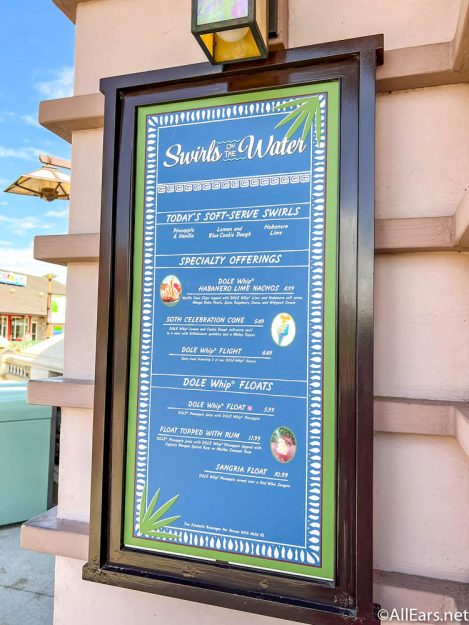 The soft-serve swirl flavors today were particularly eye-catching, with Pineapple & Vanilla, Lemon and Blue Cookie Dough, and Habanero Lime.
Additionally, you can pick up Dole Whip Habanero Lime Nachos, a 50th Anniversary Celebration Cone (which featured the Lemon and Cookie Dough swirl), and the Dole Whip Flight. You can also grab a Dole Whip Float, a Float Topped with Rum, and a Sangria Float.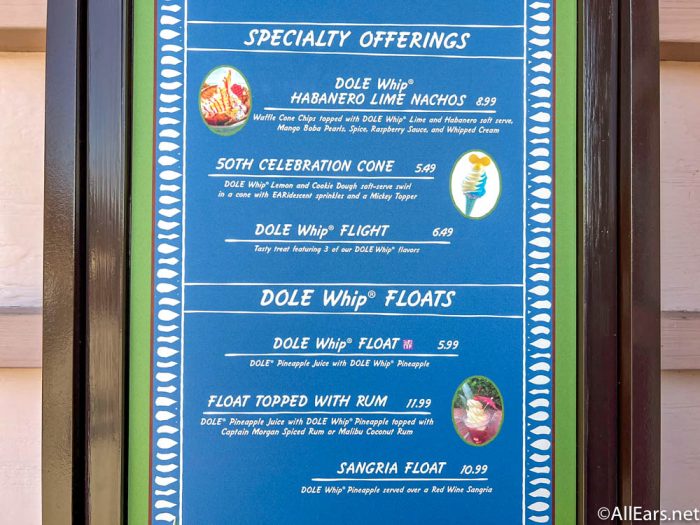 The 50th Celebration Cone is available for $5.49, and consists of a Lemon Dole Whip swirled with Cookie Dough soft-serve.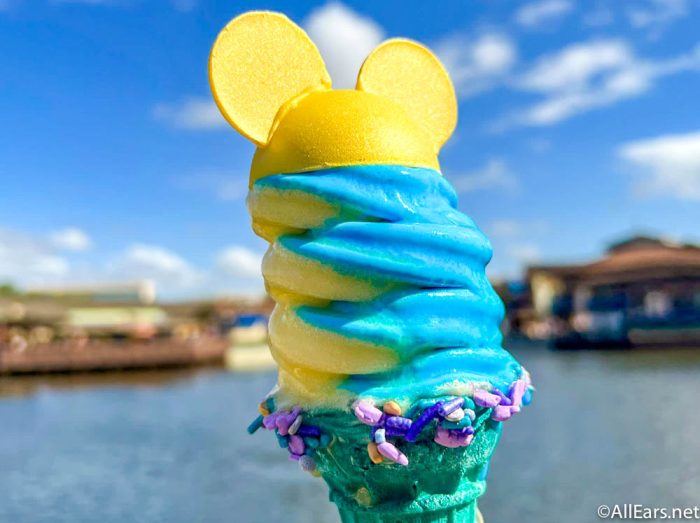 We also picked up the Dole Whip Flight for $6.49 which featured all of today's flavors!
And if you're still craving a bubble waffle from Aristocrepes, never fear! You can now find bubble waffles over at Marketplace Snacks!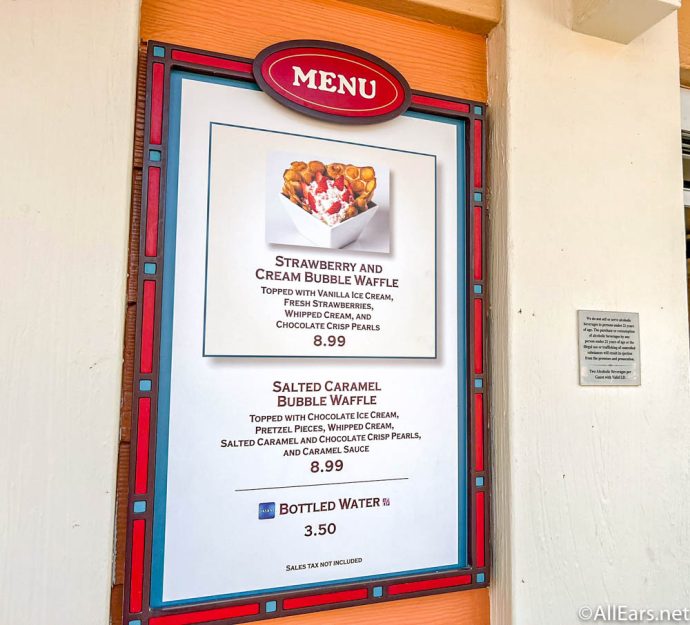 Dole Whip fans, you've officially got a new place to look out for in Disney Springs! We'll keep you updated with all the latest, so stay tuned to AllEars for more!
Are you planning on visiting the new Swirls on the Water in Disney Springs? Let us know in the comments below!