Avengers Campus is officially open! And, we've been SUPER excited to make our way around the grand opening of the new Marvel land in Disney California Adventure.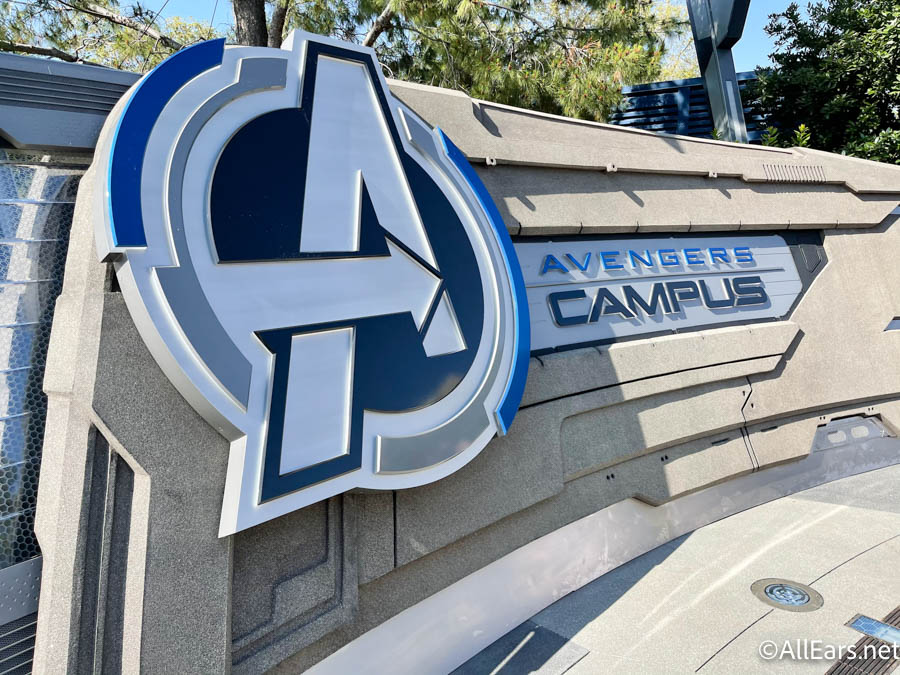 We've already been able to interact with the NEW Web Slingers attraction, spot all our favorite heroes, eat some super-sized food, and more. But, now we're giving you a look at all the merchandise you can find in Avengers Campus!
WEB Suppliers
If you're looking for high-tech items straight out of the mind of Peter Parker, you're going to want to make your way over to WEB Suppliers. The shelves are stocked with a whole array of items inspired by Spider-Man's utilities and tools that help him fight as part of the Avengers.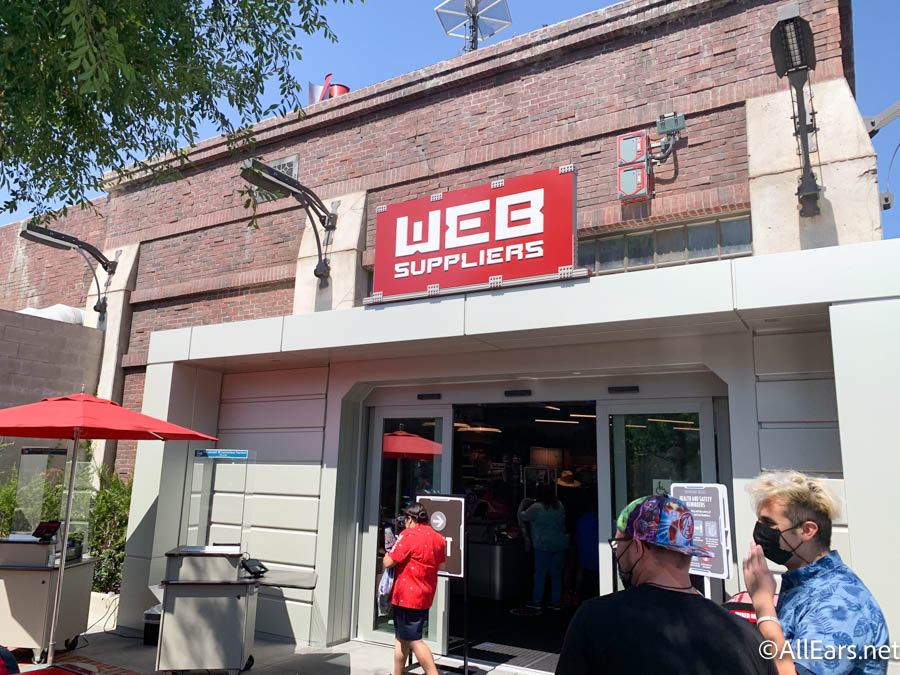 Although you're trying to stop the Spider-Bots at WEB Slingers, you can also take one home with you for $79.99!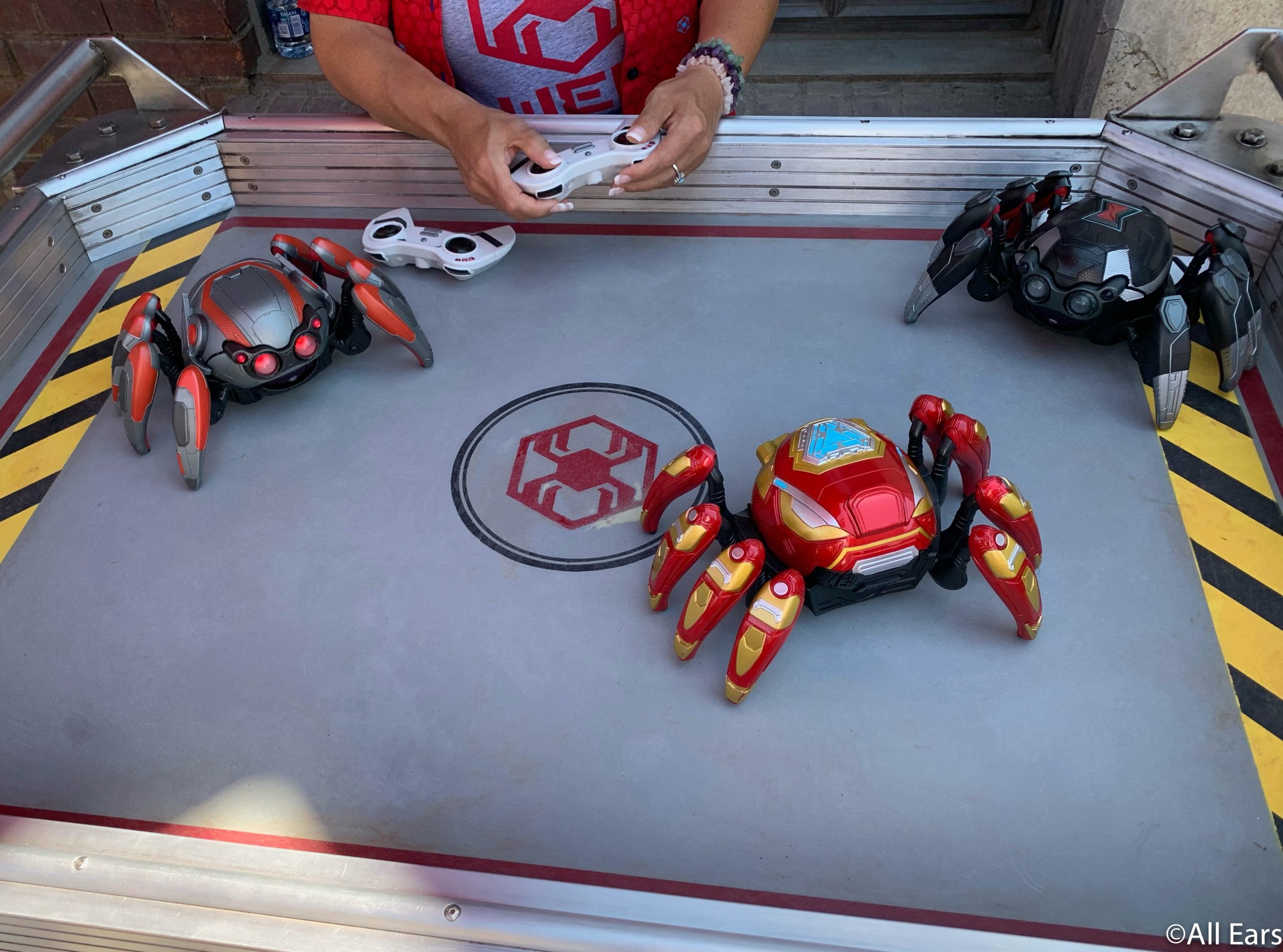 There are "tactical upgrades" at WEB Suppliers where guests can change their bot's appearance and battle moves with inspiration from characters like Iron Man, Black Widow, Black Panther, and more for $24.99.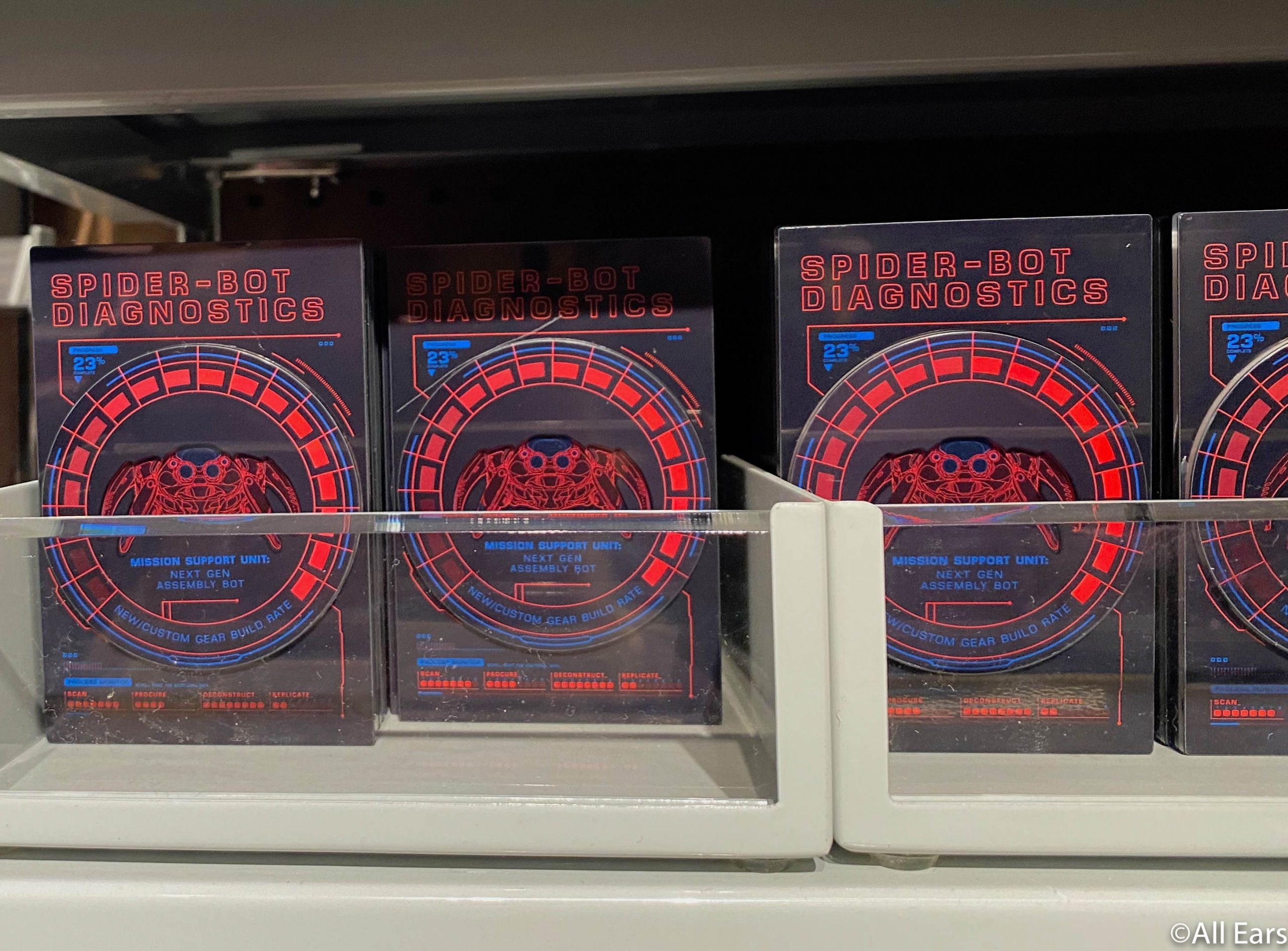 After having a blast interacting with the WEB Slingers attraction, guests can also purchase the WEB Power Band to further customize their web slinging abilities. Various add-ons are also available to switch up their gameplay on the attraction and use powers inspired by Spider-Man, Ghost Spider, Iron Man, and Rescue for $29.99 each.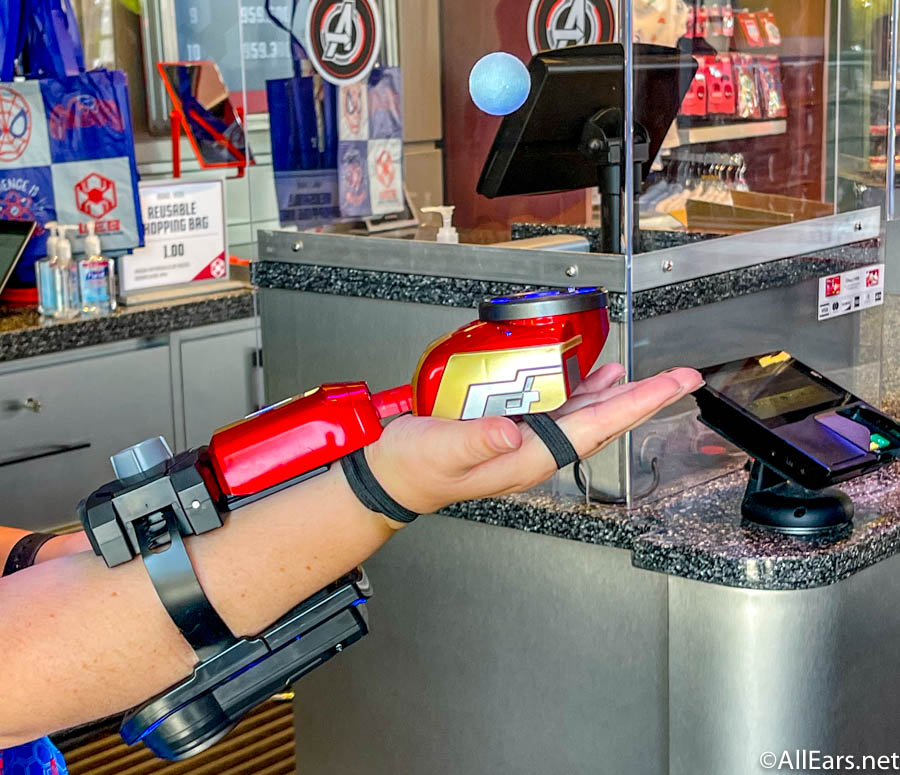 You can also use the Spider-Man Goggles with 17 unique expressions as well for $49.99 as more Web Shooters with lights, sound, and a display mode for when they're not being used for $24.99. Plus, you can even use repulsors  to send away those Spider-Bots for $24.99 too!
You can carry around your Spider-Bot in a specialized backpack that has a mesh compartment for the interactive robot for $49.99.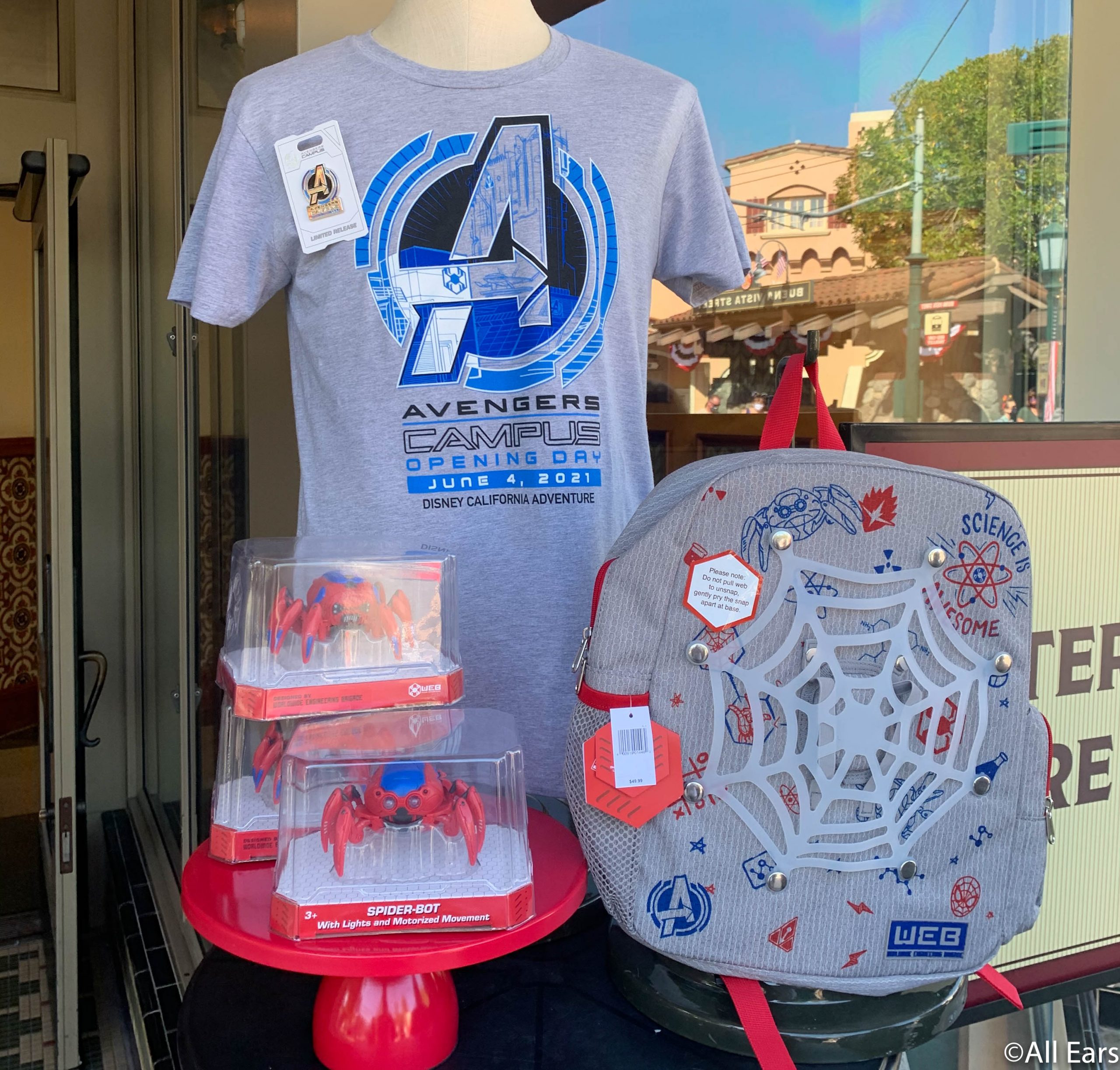 For the Marvel collectors out there, the shelves are stocked with Marvel Funko Pops for $19.99, including new Spider-Man and Iron Man Pops.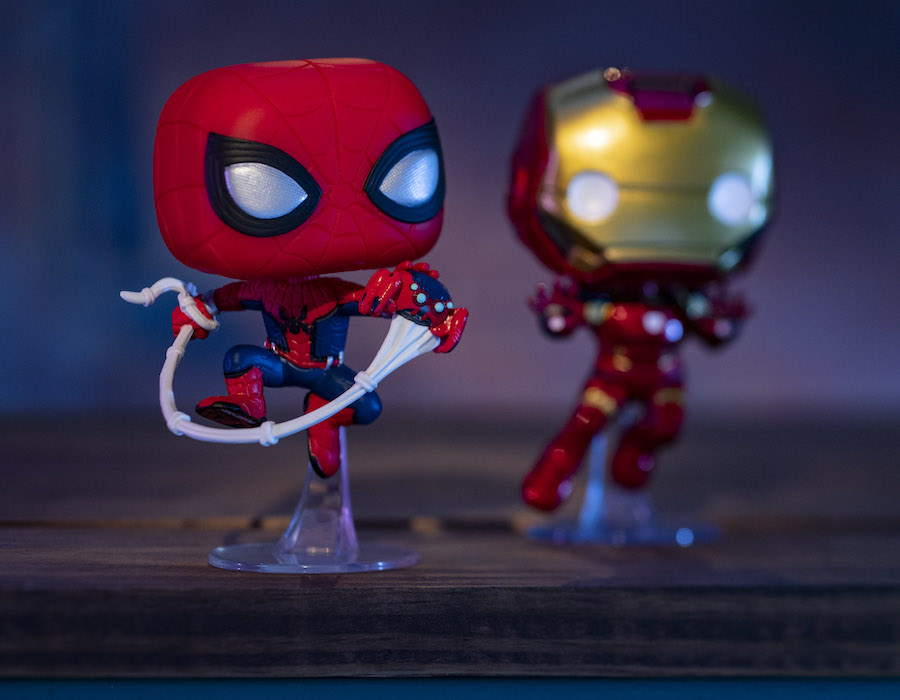 Plus, there is even WEB apparel, like shirts, jackets, and hats that we're sure Peter Parker would totally wear too.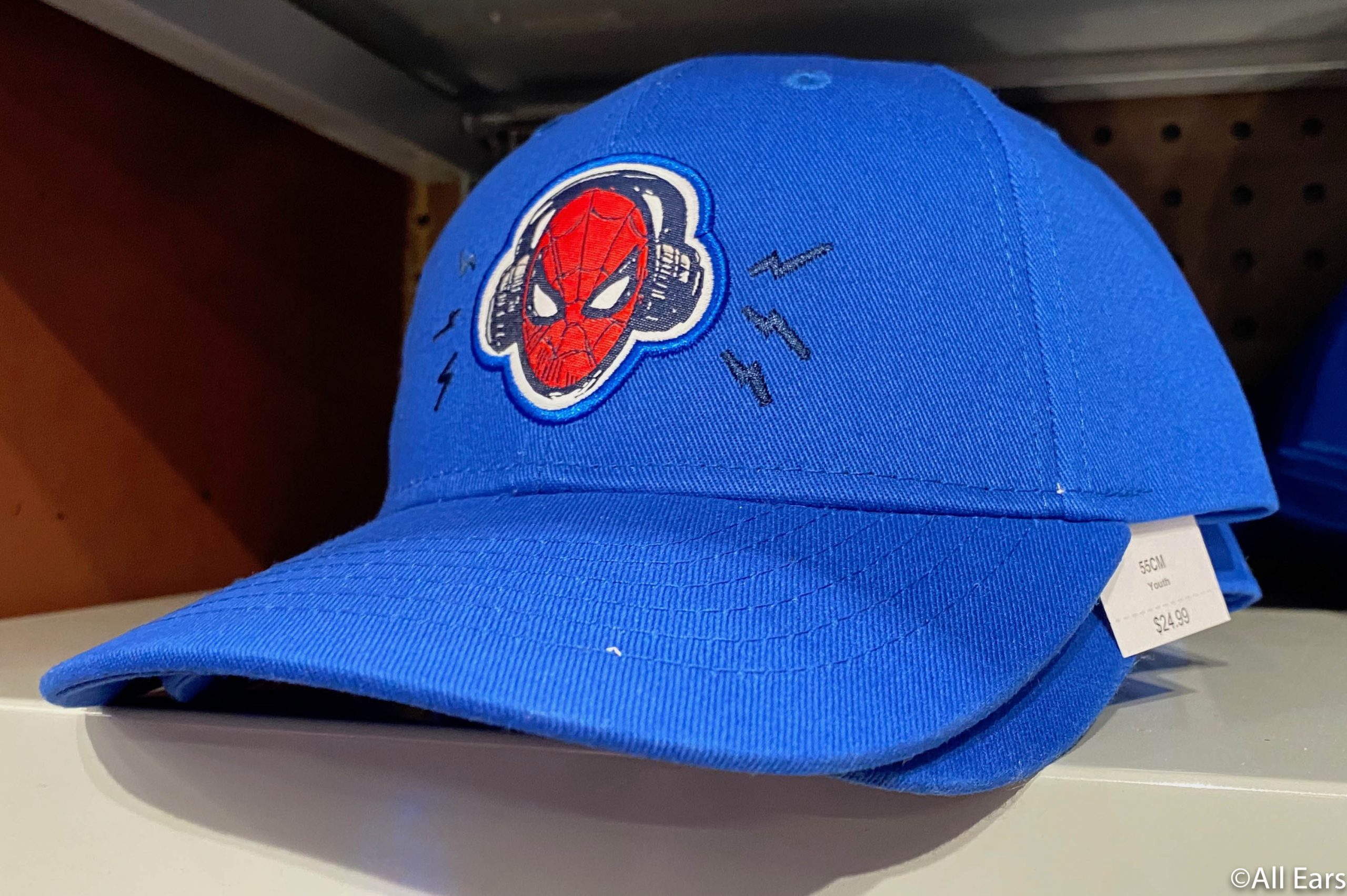 Along with the clothing, you can use accessories inspired by your friendly neighborhood Spider-Man! WEB Suppliers is stocked up on keychains…
…clothing patches for $9.99 or patch sets for $12.99…
…pins with a range of $9.99 to $12.99, pin lanyard sets with a range of $15.99 to $27.99…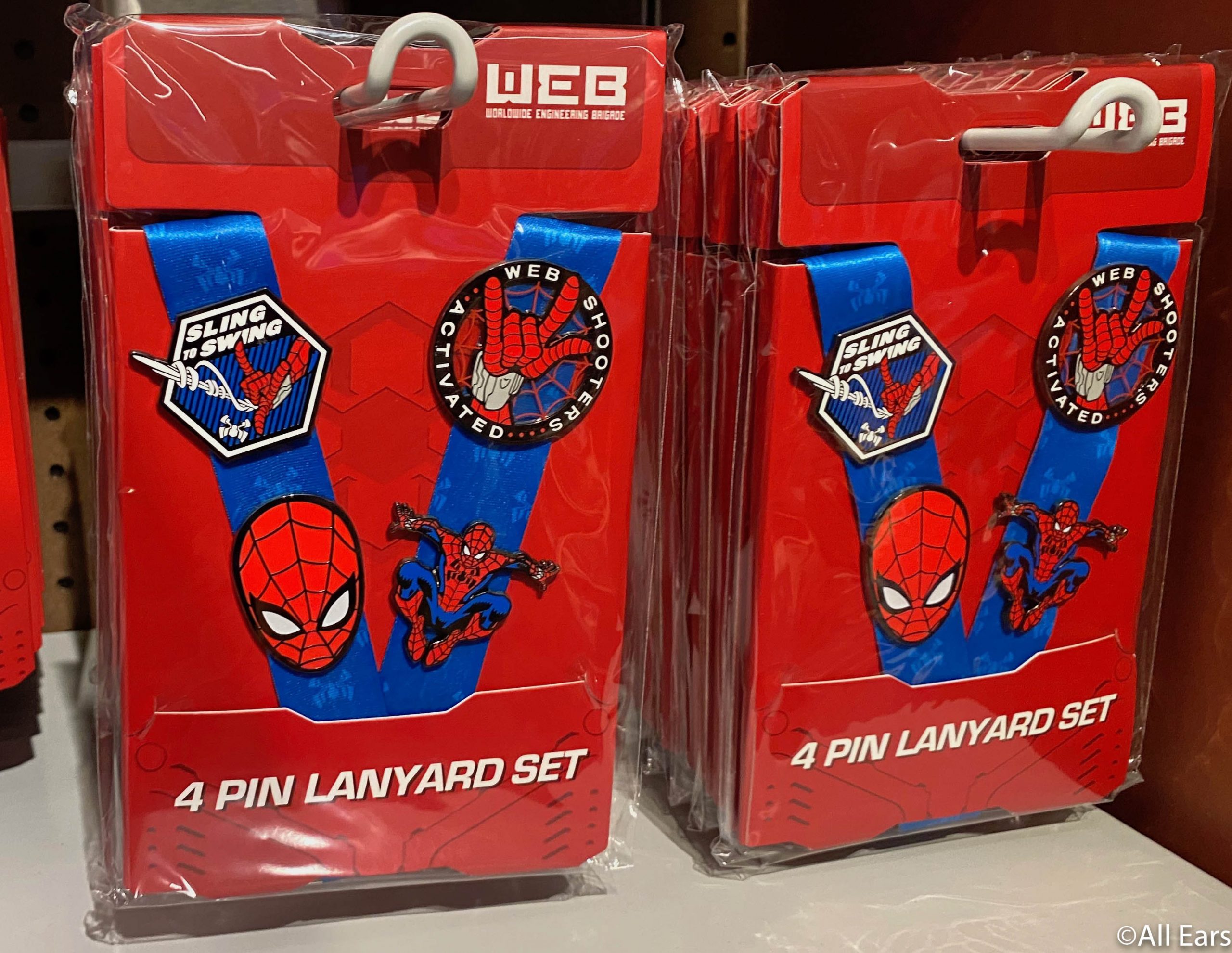 …and notebooks to write your equations inside for $19.99.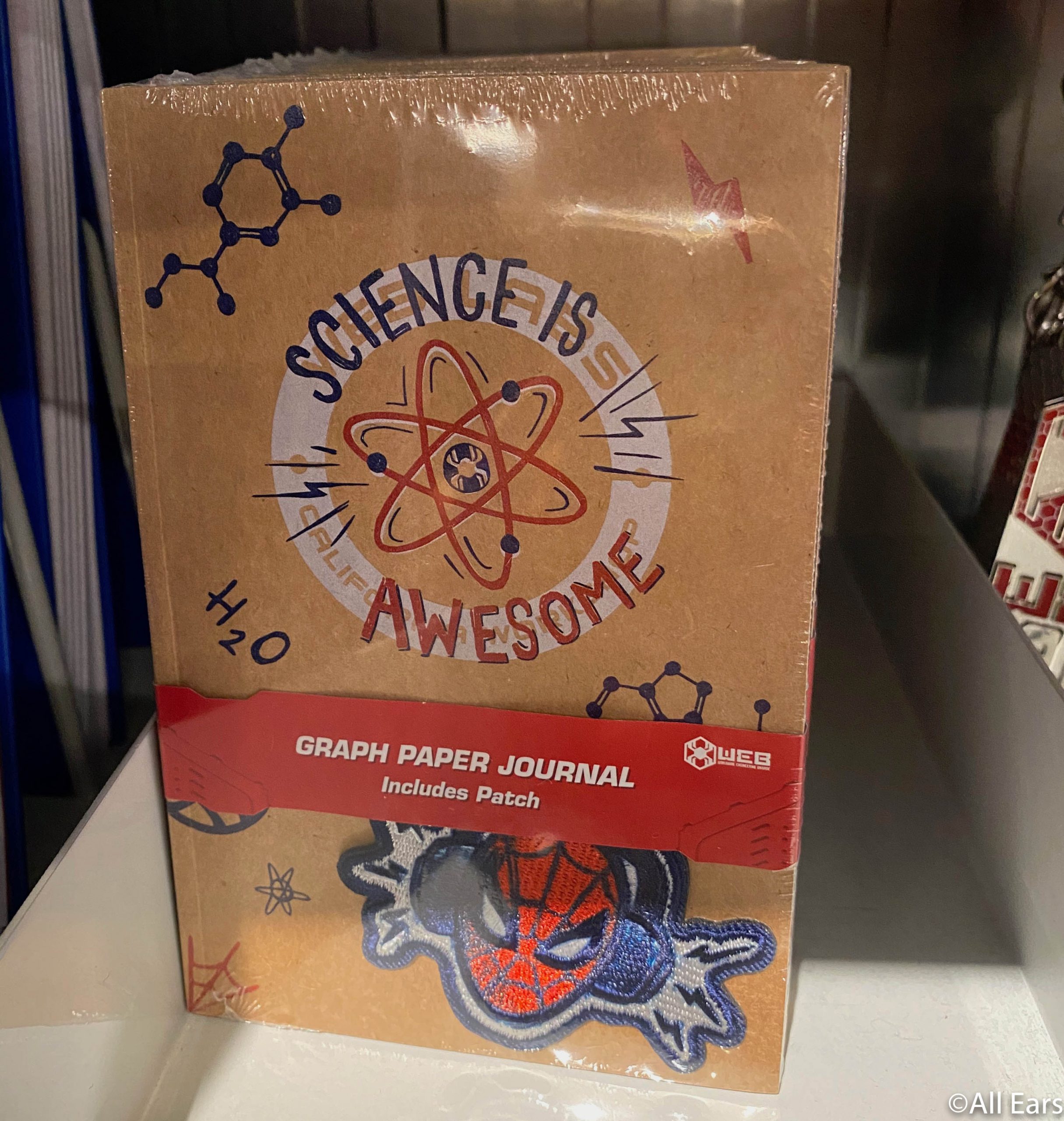 Maybe you can use some of your notes in the next WEB recruit seminar!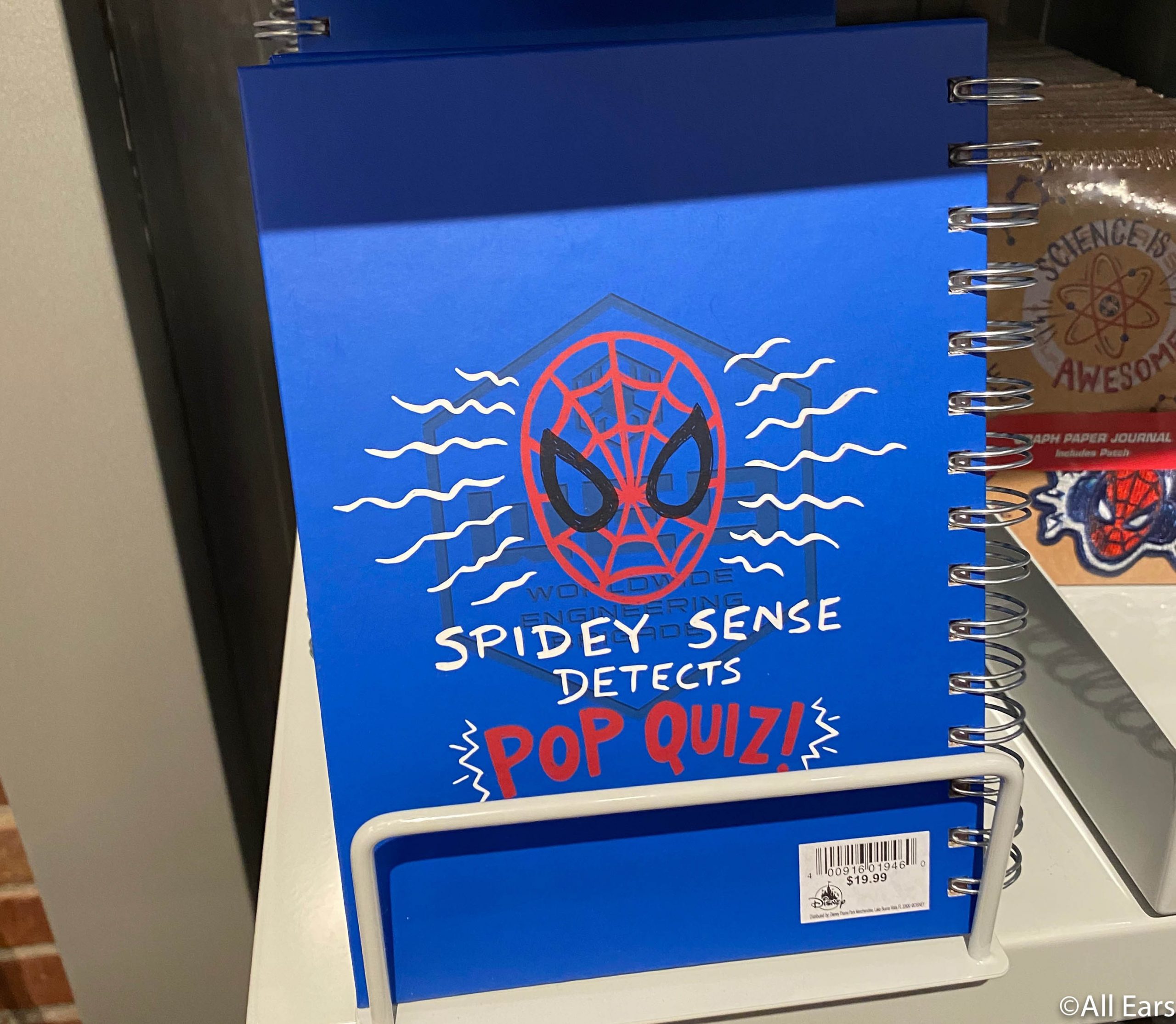 You can even make your own webs at home with a kit that includes colored gels, curing powder, molds, beakers, and the whole line-up of tools you'll need!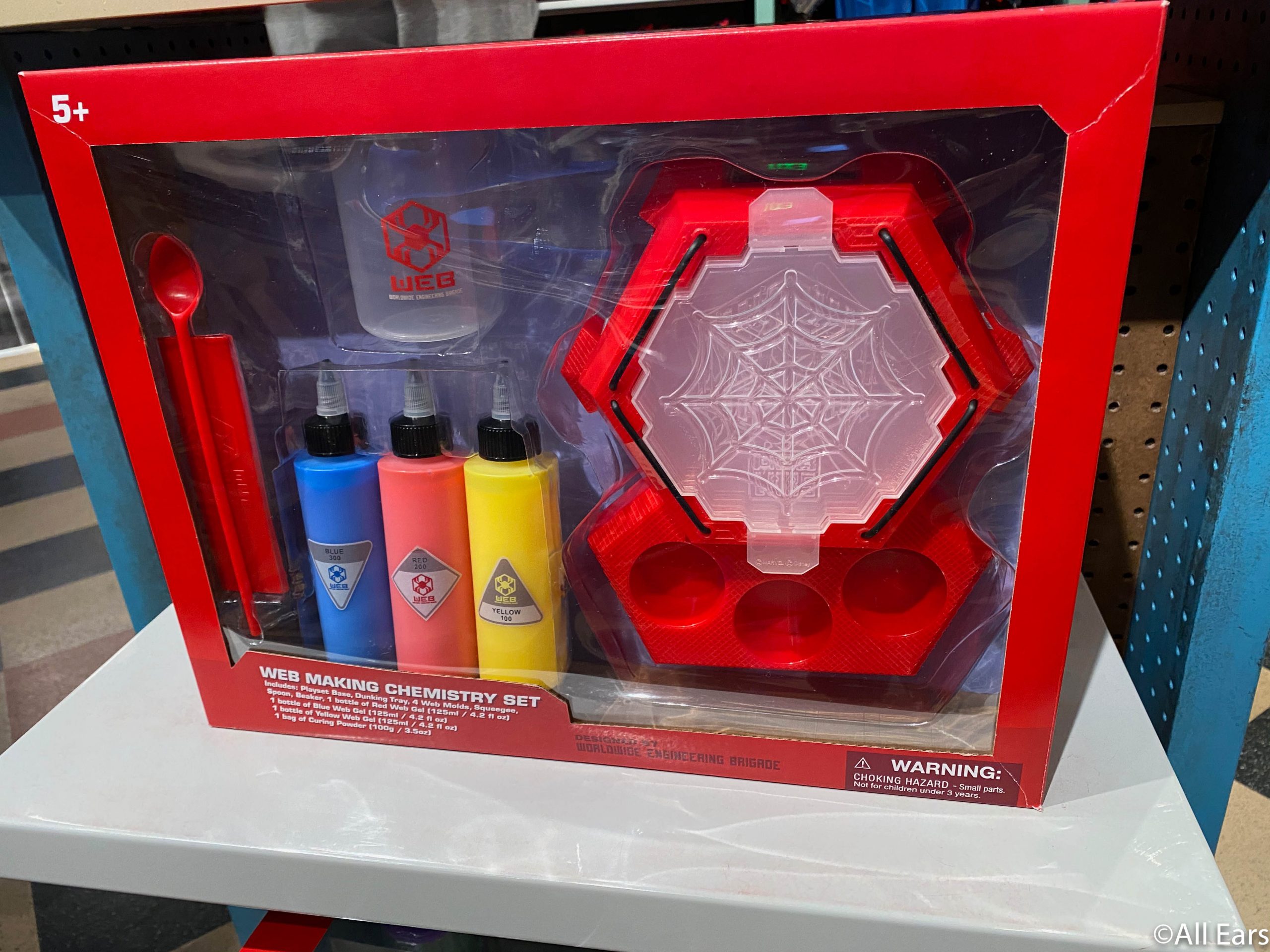 Campus Supply Pod
Close to the WEB Slingers, you can find a line-up of tees, hoodies, figurines, and more inspired by the Avengers!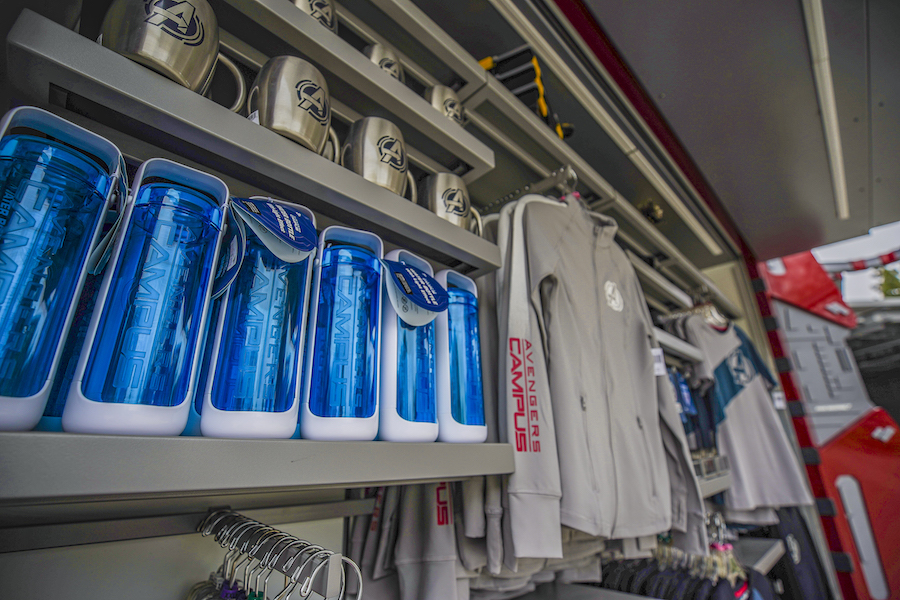 Shawarma Palace
One of the best pieces of merchandise you can find in Avengers Campus isn't even at the stores! When you make your way over to the Shawarma Palace, you can also take home Iron Man's Infinity Gauntlet! The glove allows you to hold your drink while the Infinity Stones light up with all the power in the Marvel Cinematic Universe!
There's no snapping here, but we still feel pretty awesome wearing it for $27.79!
Pym Tasting Lab
Right next door at the Pym Tasting Lab, you can also snag Ant-Man and the Wasp exclusive items! While guests choose drinks that have been poured and mixed to perfection (it's science, folks!), you can also snag Pym Particles to take home with you in a glowing disc…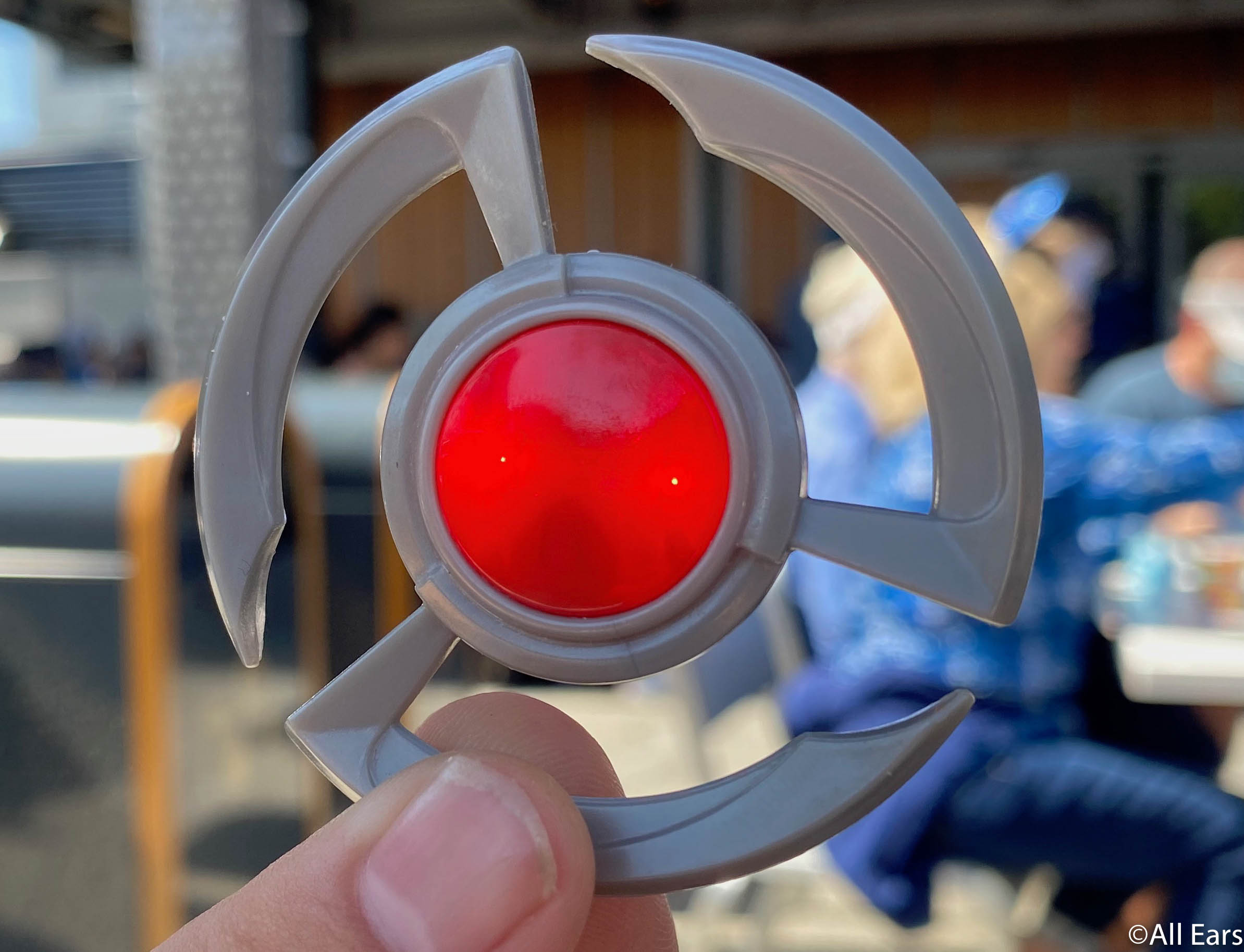 …or capsule for $5.49 each!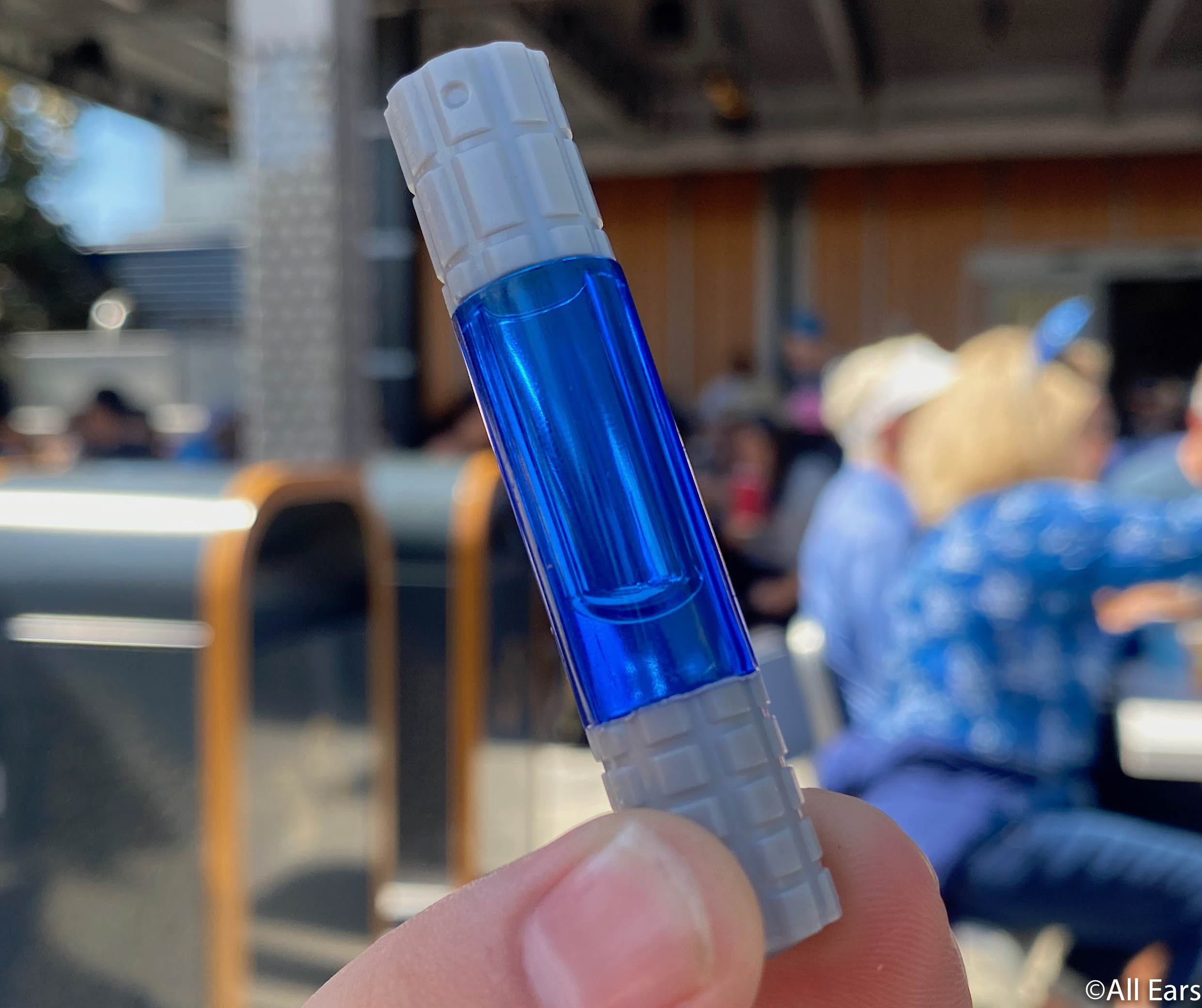 We'll give you a look with even more merchandise that pops up in Avengers Campus over the course of its opening! And, you can stay tuned with All Ears for the latest Disney entertainment and news!
Will you be heading to Avengers Campus soon? Let us know in the comments below!
Join the AllEars.net Newsletter to stay on top of ALL the breaking Disney News! You'll also get access to AllEars tips, reviews, trivia, and MORE! Click here to Subscribe!