In case you didn't know, we love all things Disney, with a vacation to Walt Disney World being a dream come true for us no matter how many times we've been.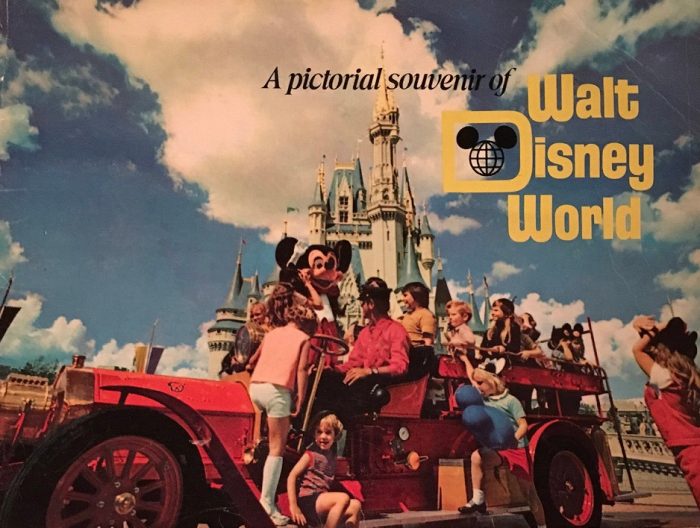 However, not everything Disney does is perfect, and sometimes the World gets beat by its competition. 
Universal Studios vs. Disney's Hollywood Studios
Disney's Hollywood Studios was Disney World's third Park, and although it's just a little over 30-years-old, the Park formerly known as MGM has undergone a multitude of changes over the years. For many visitors to the World, Hollywood Studios is a half-day (or no-day) Park (especially if they're not into Galaxy's Edge).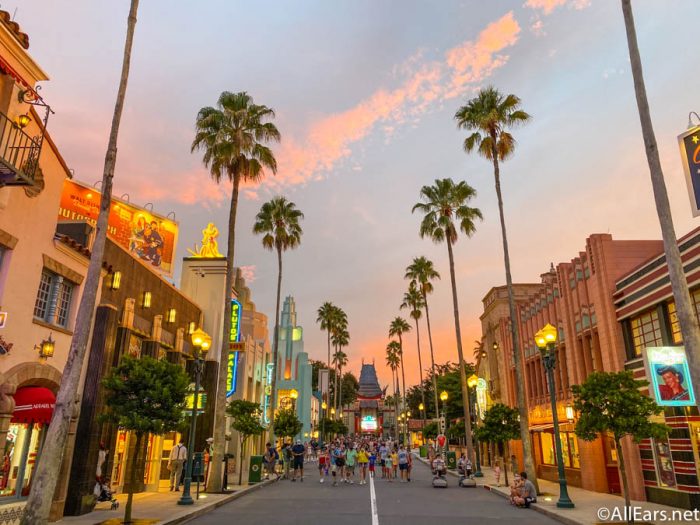 With Universal Studios so close by it is easy to compare the two Hollywood-themed parks. Opening just one year after Hollywood Studios, there are a few ways that Universal Studios puts the Disney park to shame.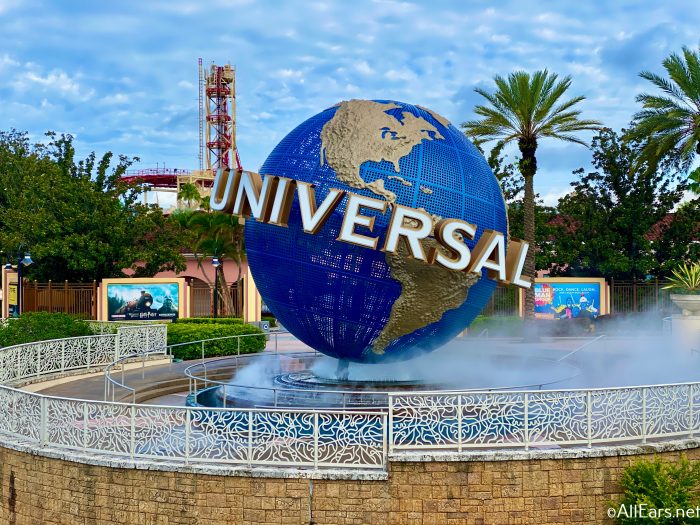 Layout of the Park
When Disney built Magic Kingdom they used the tried and true wagon wheel  design, but Hollywood Studios doesn't follow that design. It started with a central location, but over the years it has evolved. Oddly. Especially with the addition of Galaxy's Edge and Toy Story Land, it has become lopsided. Universal Studios, on the other hand, has a fairly straightforward rectangular layout. It is easier to get around and find where you are with their layout.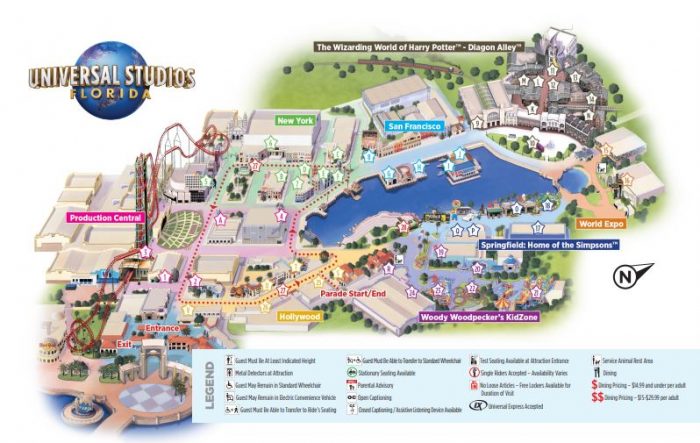 More Indoor Attractions
Hollywood Studios has some great attractions, but it is pretty much split evenly between indoor and outdoor attractions. On a rainy or particularly hot day, it can be uncomfortable to be stuck outside. At Universal Studios, guests find more indoor attractions and are able to stay cooler and dryer. If you are trying to stay out of the rain or sun, Universal Studios is a better choice for you.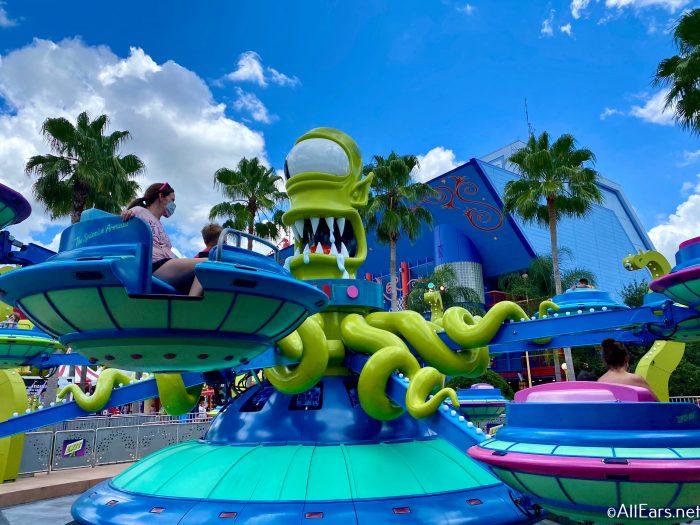 Kang & Kudo's Twirl n' Hurl, one of Universal Studios' only outdoor attractions
More Roller Coasters
If you are a roller coaster fanatic, then Universal is the better option. While Hollywood Studios has fan favorite coasters like Slinky Dog Dash and Rock 'n' Roller Coaster, that's all they have in the way of these thrill rides. Universal Studios has four different coaster rides of varying levels. For an intro to coasters, try Woody Woodpecker's Nuthouse Coaster. For intermediate coaster fans there are the two indoor coasters: Revenge of The Mummy and Harry Potter and the Escape From Gringotts. For extreme roller coaster aficionados, there is the Hollywood Rip Ride Rockit Coaster.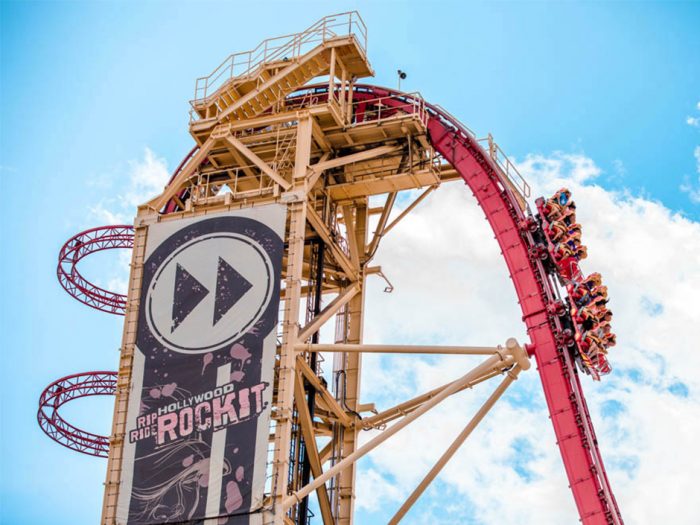 Vintage Sci-fi Attractions
Hollywood Studios may have Galaxy's Edge and Star Tours, which we love, but Universal Studios has one of the most fun vintage sci-fi attractions we have ever ridden. We are, of course, talking about E.T. Adventure. If you haven't ridden this one, it is a dark ride where you ride on a flying bicycle through the forest and then off to E.T.'s home planet. There are few rides that make you feel like you are in the actual movie more than E.T. Adventure.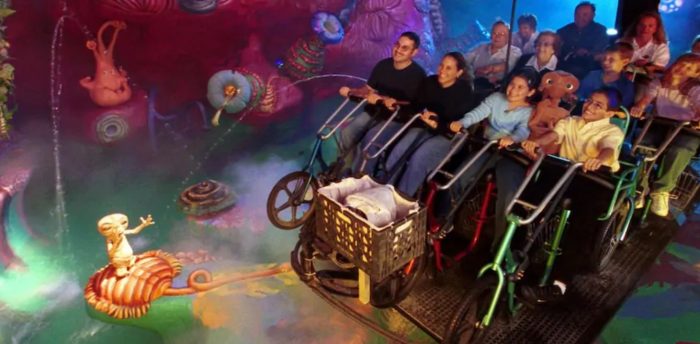 Play Areas
Years ago Hollywood Studios had the wonderful Honey I Shrunk The Kids play area, but sadly it is no more. Universal Studios has a few great areas to let your little ones run off some of that pent up energy. In Fievel's Playland and the Curious George Goes to Town play area, you can sit and take a load off and let your kids run wild for a few minutes.

Shopping and Nearby Food
Universal Studios has a shop that is unlike anything in Hollywood Studios. Williams of Hollywood is a shop that sells antiques and props from Universal Studios in the park. What they have regularly changes depending on what updates are going on in the park. You can get signs, statues, and all kinds of unique souvenirs. If you want to do more shopping, there are tons of other great shops right around the corner in CityWalk. Hollywood Studios has some great food, while Universal Studios in the park may not have the best food options, but nearby is a plethora of delicious restaurants in CityWalk. We recommend checking out Voodoo Doughnut.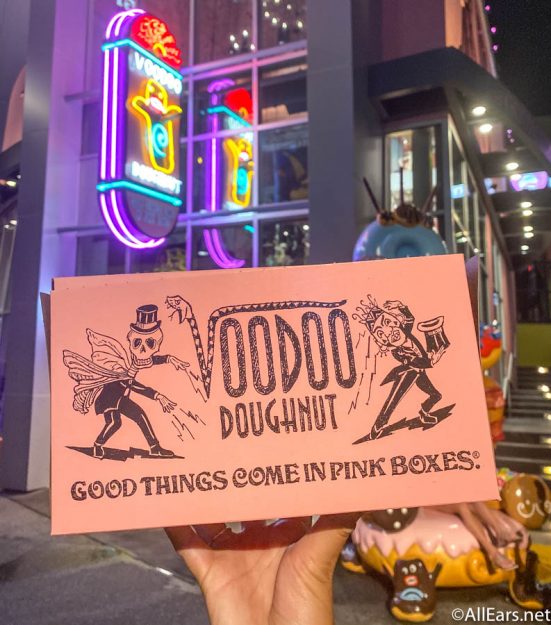 Butterbeer
Hollywood Studios may have the Blue Bantha Milk in Galaxy's Edge, but it will never beat the frozen beverage in Universal Studios. In the Diagon Alley section you can get the most delicious frozen drink in the universe: Butterbeer. This frozen drink tastes like a frozen cream soda with butterscotch soft serve topping. It is very sweet, and we don't recommend trying to drink more than one a day.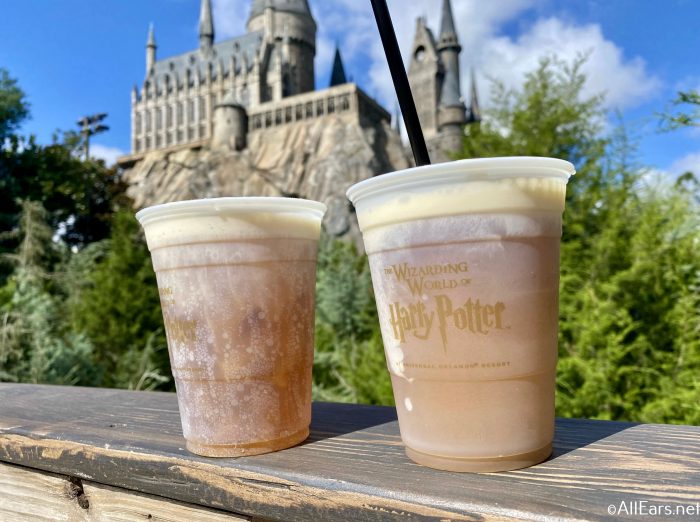 We love both of this parks and could easily spend all day everyday at either of them. And we know some of you have strong opinions!
What are some of your favorite differences between Hollywood Studios and Universal Studios? Let us know in the comments.
Join the AllEars.net Newsletter to stay on top of ALL the breaking Disney News! You'll also get access to AllEars tips, reviews, trivia, and MORE! Click here to Subscribe!