Halloween is right around the corner with treats, decorations, and "30 years of fears" in Universal Orlando!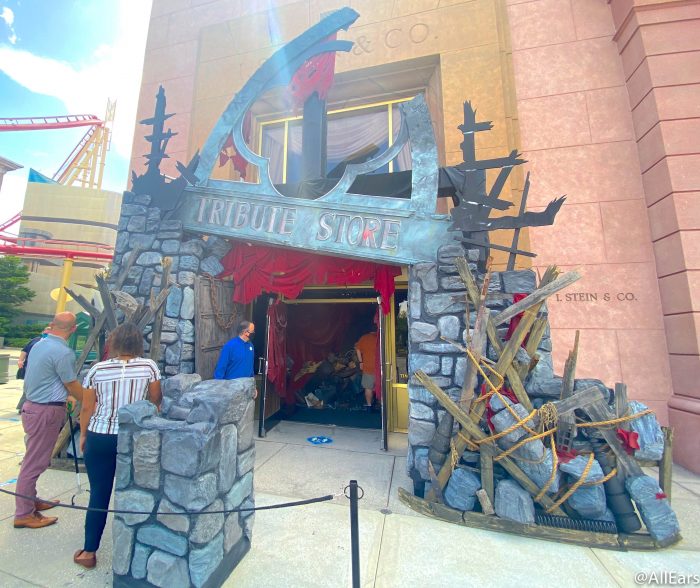 While Halloween Horror Nights has been canceled in both Universal Studios parks for 2020, the 30th anniversary of the event has been postponed until next year.
However, Universal is still bringing the scares to life this year by opening the Tribute Store in Universal Studios Florida! In case you've never been to Universal during the Halloween season, the Tribute Store is the place for Halloween merchandise in the parks.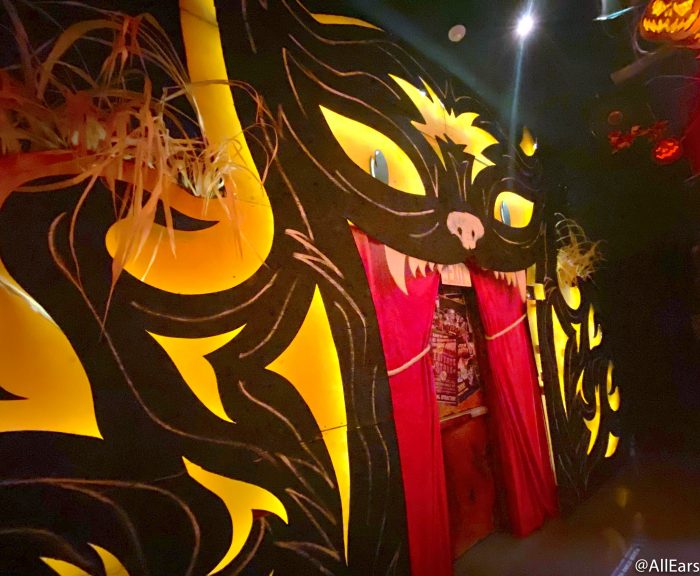 Although Universal hasn't released any information on what houses, scare zones, or themes would be coming to the next event…
…there are 30 years of events and stories to pull from for the anniversary. While we might not be able to explore the original houses (or get chased by a chainsaw down the street), the Tribute Store might give a few details about what fans can expect NEXT year during the postponed anniversary bash.
The Tribute Store was decked out in plenty of pumpkins, leaves, and banners (which wasn't too much of a surprise since the even is basically one giant scary Halloween party).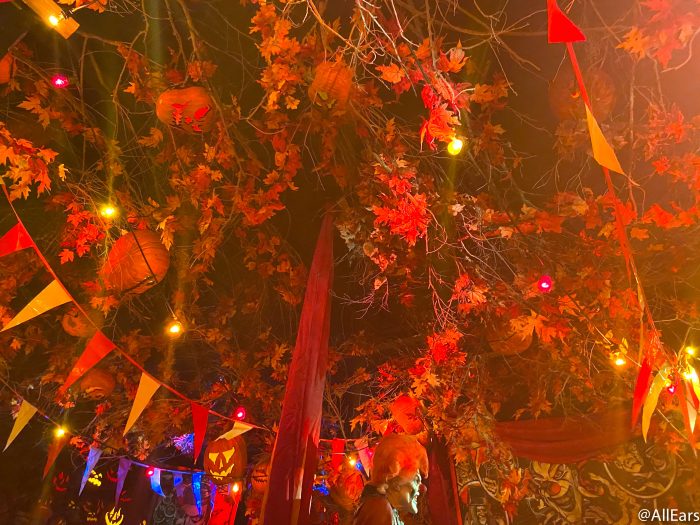 But, we were psyched to see so many of the characters from past Halloween Horror Nights BACK AGAIN. (And, yes, you should absolutely be getting some hot and cold running chills right now.)
While we expected the return of some of the event's original characters for the 30th anniversary, it looks like next year's Halloween Horror Nights might be bigger than we could imagine. First big thing we noticed? The ICONS are back! The Storyteller is back to tell some Tales of Terror…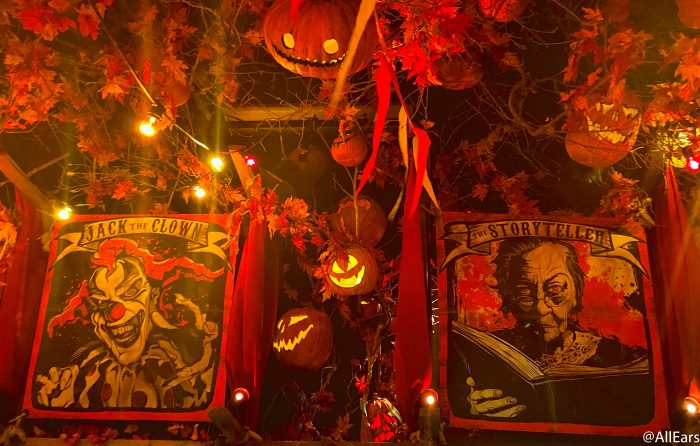 …alongside other icons like Jack the Clown (who we hope has his sidekick Chance at his side).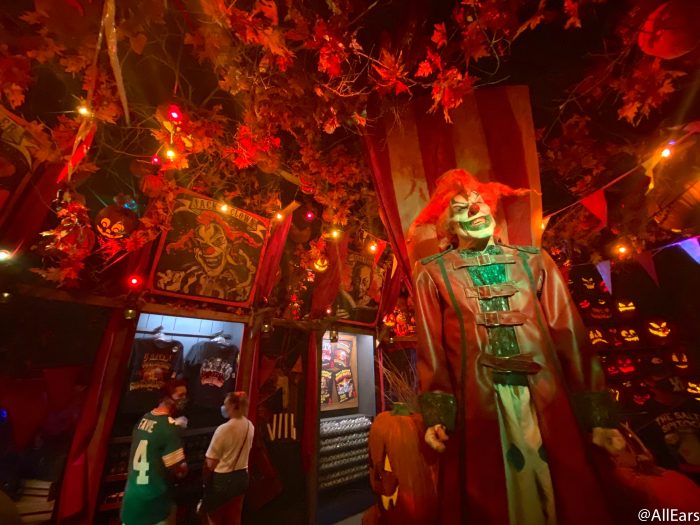 The characters have props around the Tribute Store, like the Storyteller's glasses (be wary that her tales NEVER have a happy ending)…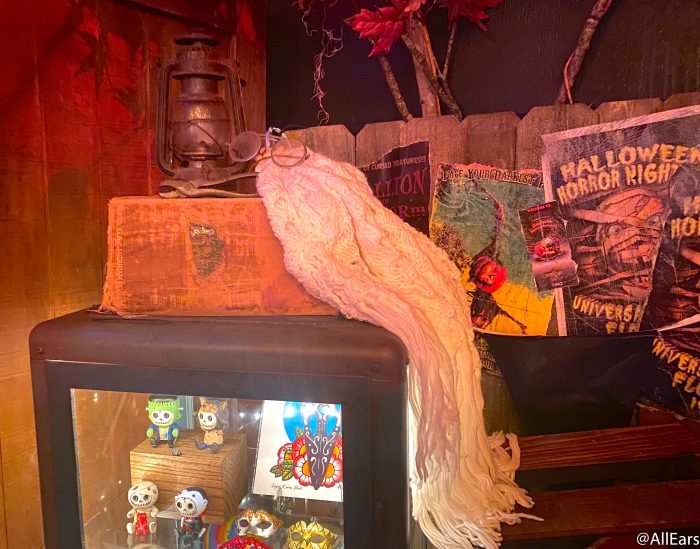 …and Jack's giant clown shoe.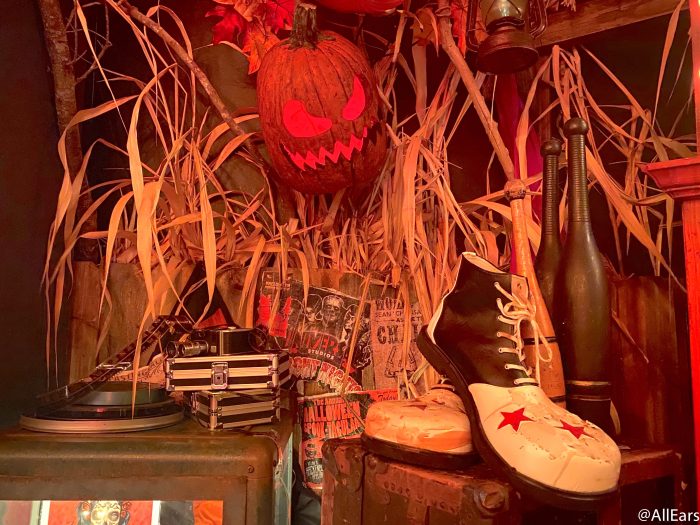 The Usher is also back from HHN 19 as he welcomes everyone to the Universal Palace Theater…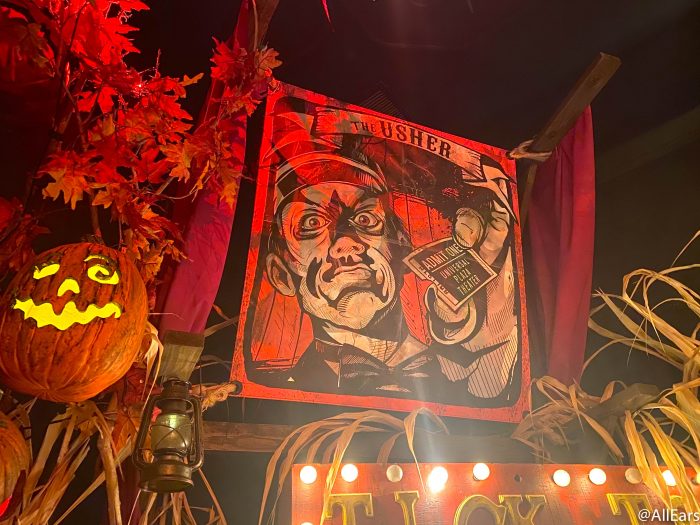 …but you DON'T want to know what happens if you forget your tickets. 😉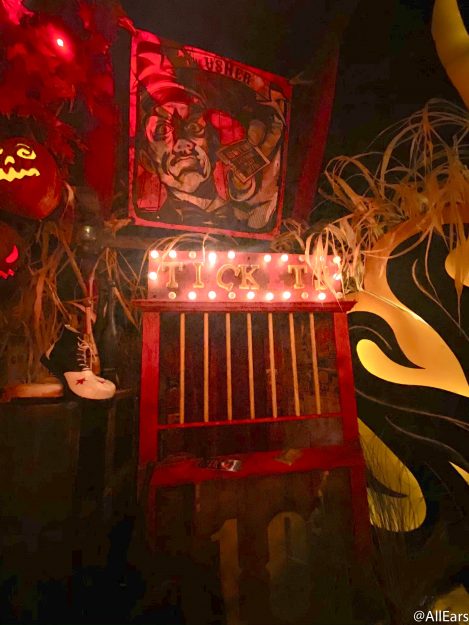 The Director has popped up from time to time throughout the years, so it's no surprise he'll be emerging from behind-the-scenes again for Halloween Horror Nights.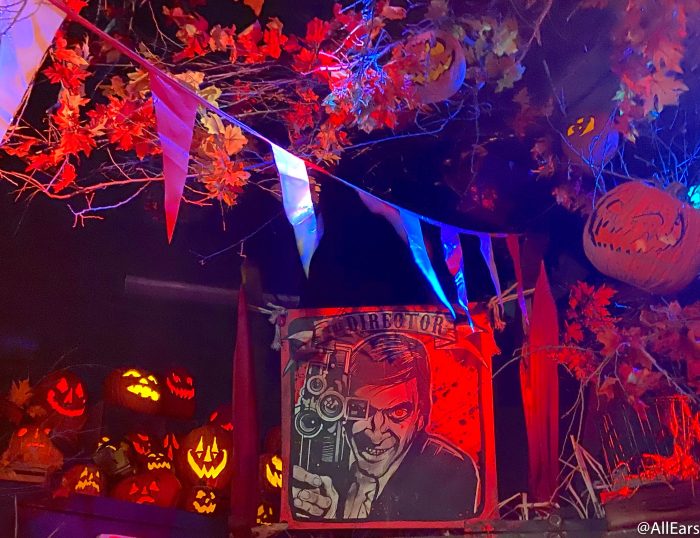 While HHN 29 last year saw the Universal Monsters house with multiple terrors, it looks like the Frankenstein and the Bride of Frankenstein could be causing up quite the commotion as our favorite OTP couple.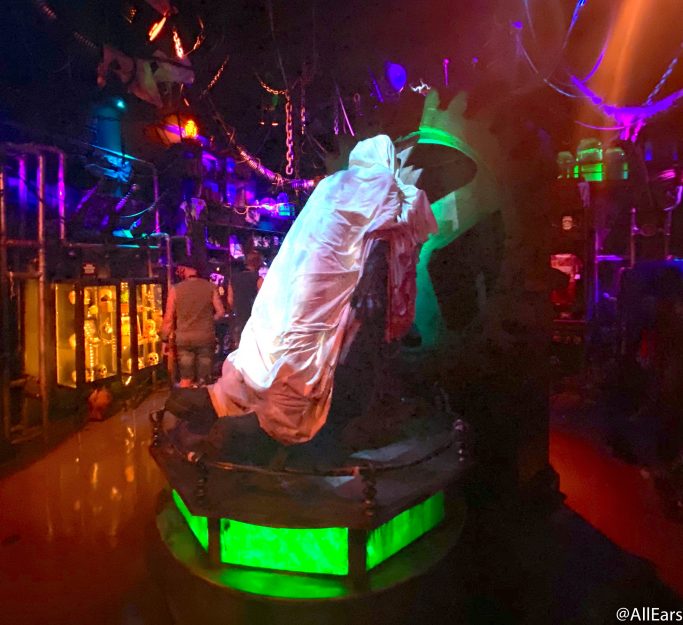 We might not be able to take a peek at who's underneath the sheet, but we can see the workshop bringing both of the Frankensteins to LIFE!!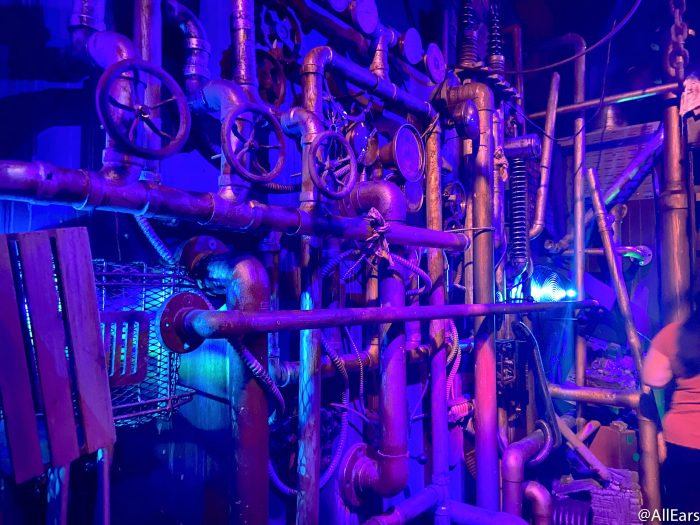 Although you can pick up different masks and themed headbands to wear this Halloween…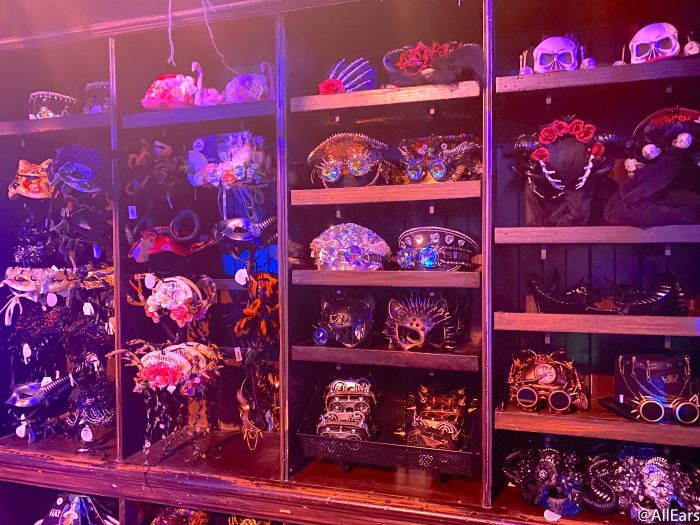 …we're also excited to pick up merchandise from 30 years of Halloween Horror Nights events! Whether you're a friend of Frankenstein…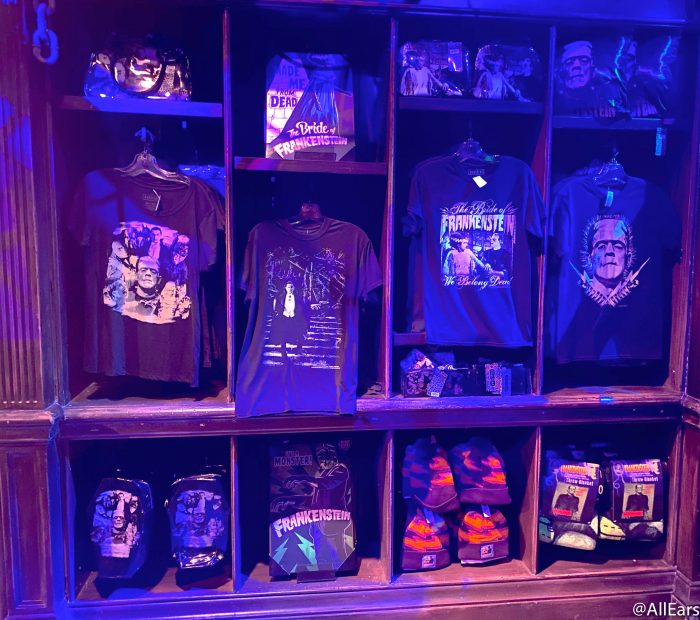 …or the Bride of Frankenstein, you can buy items to wear with your special someone during spooky season.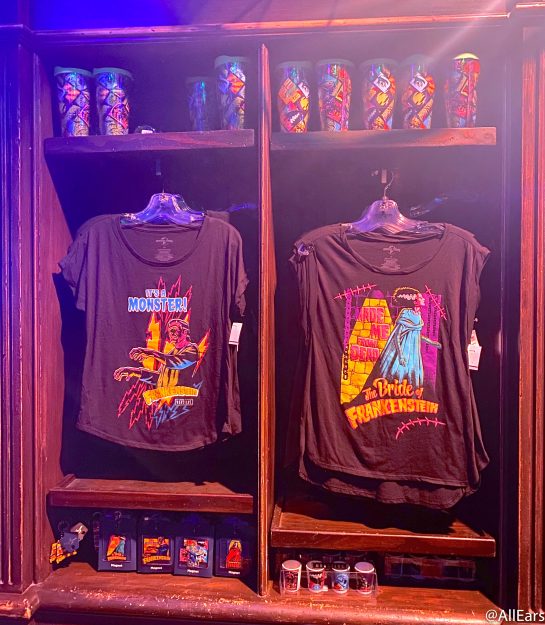 But, the frights don't stop there, folks!
Universal Monsters has rolled out an entire line of merchandise AGAIN this year (and we're so here for it).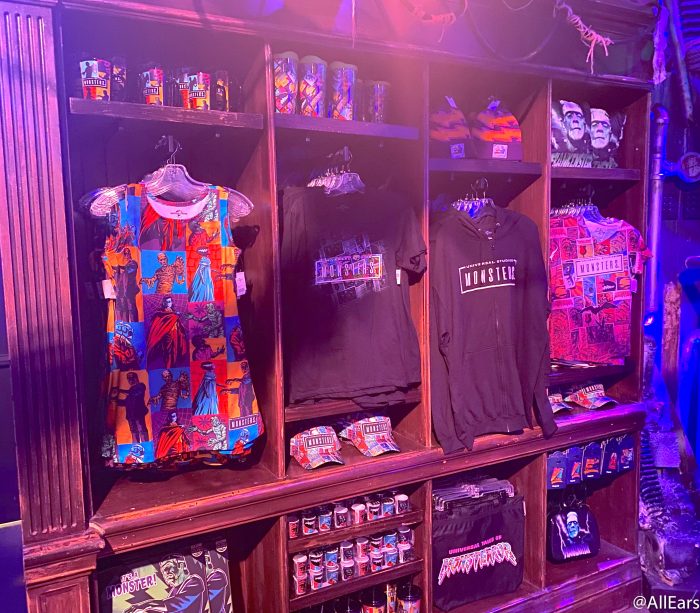 Although there are tees and sweatshirts that you can cozy up in during your scary movie nights…
…we're OBSESSED with the shot glasses for $25.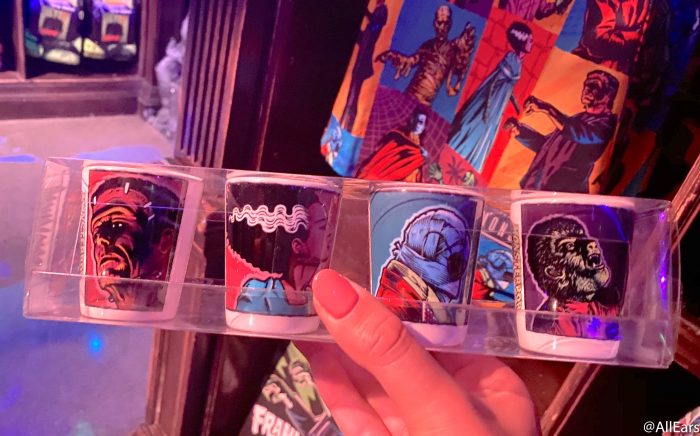 What HHN cocktails are you going to try mixing up with these at home?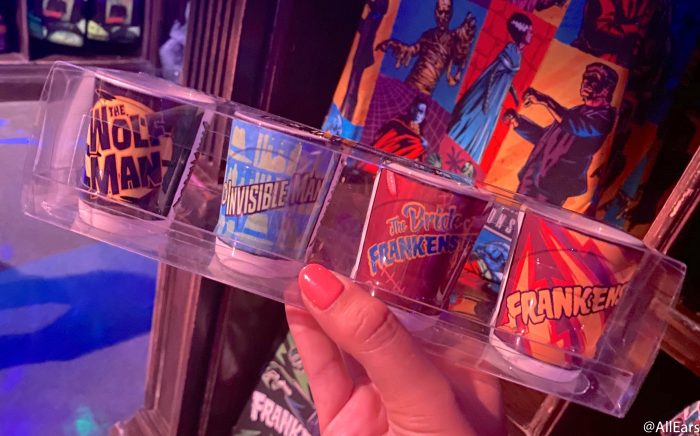 While the Artisan Painted Skulls are back again this year for $125…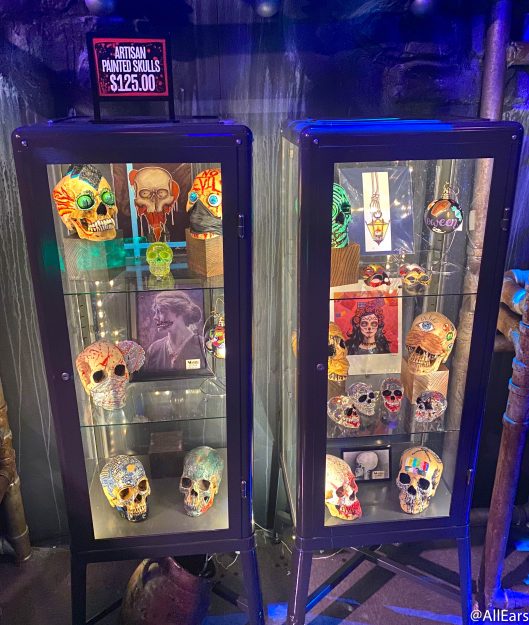 …we were also excited to see some masks from past houses pop up in the Tribute Store. Freddy, Jason, Chucky — we just can't seem to get enough of you! They even have a STAY PUFT mask and a Demogorgon!
There are also some Furry Bones Figurines that you can pick up for $18…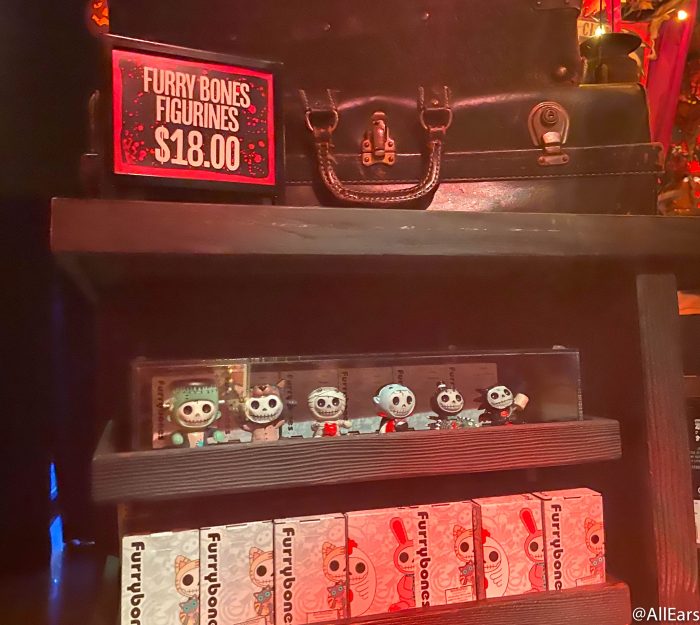 …and HHN posters from past events (the 90's and 2000's were a pretty classic bit of Halloween history for Universal) for $15 each!
Plus, you can wear a shirt featuring your favorite year of Halloween Horror Nights as you ring in the 30th anniversary!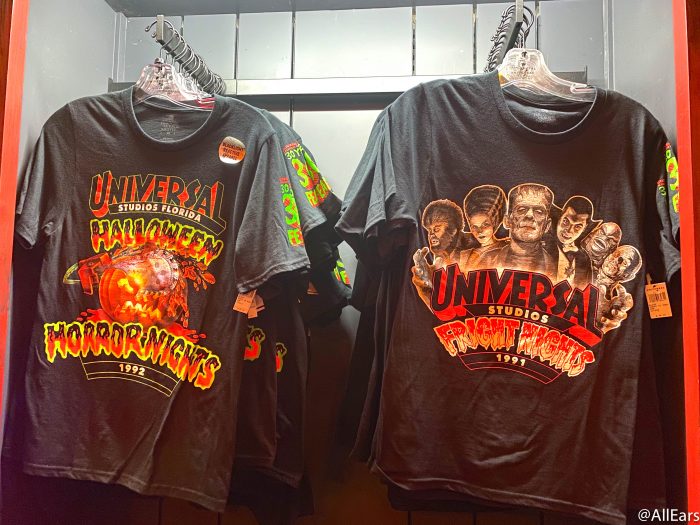 While you might love all the monsters from Universal Studios Fright Nights in 1991…
…you can also commemorate the year that "Halloween Horror Nights" was born in 1992!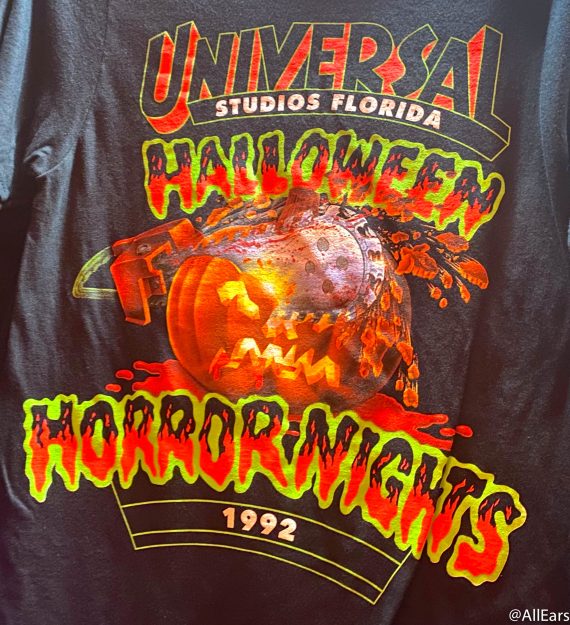 As the years went on, we saw plenty of interesting characters that spooked us to our core. While clowns might scare you…
…zombies and mummies have been known to visit Universal Studios during the Halloween season too.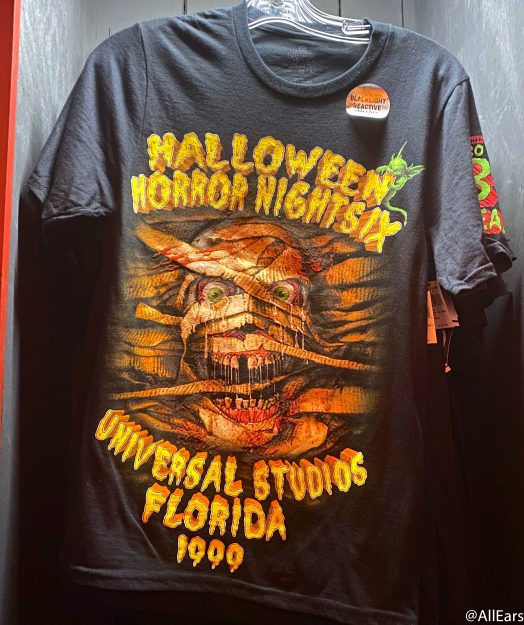 The sleeves on all the shirts have the 30th anniversary logo for $28 each (and we want ALL OF THEM).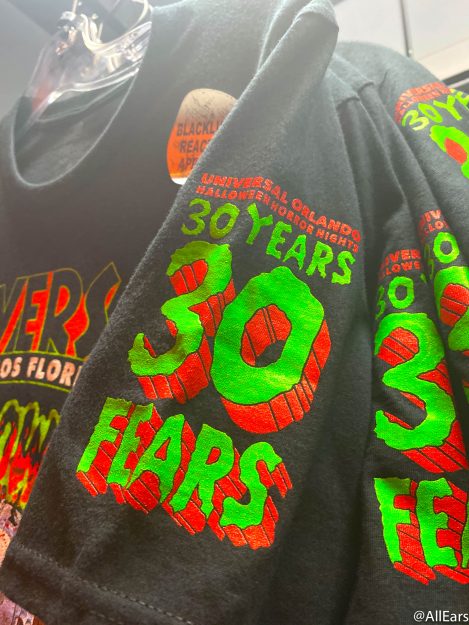 You can also add the HHN Pins to your collection (you won't want to be trading these bad boys in Disney World any time soon)…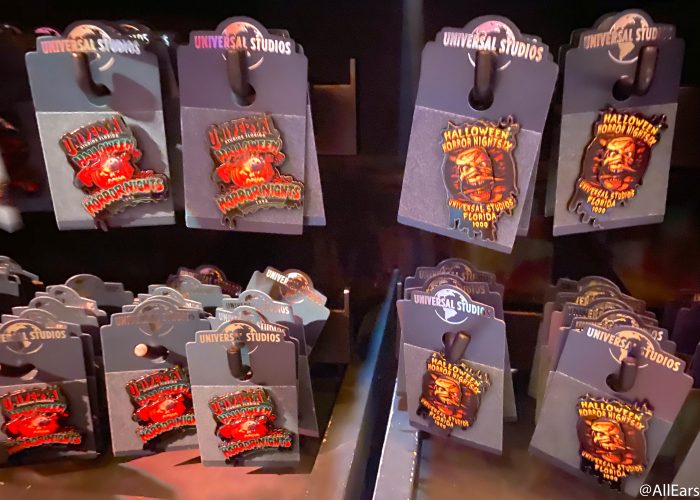 …or show off your HHN Graphic Socks for $20. Do you think Jack will let us borrow his shoes to pair with them??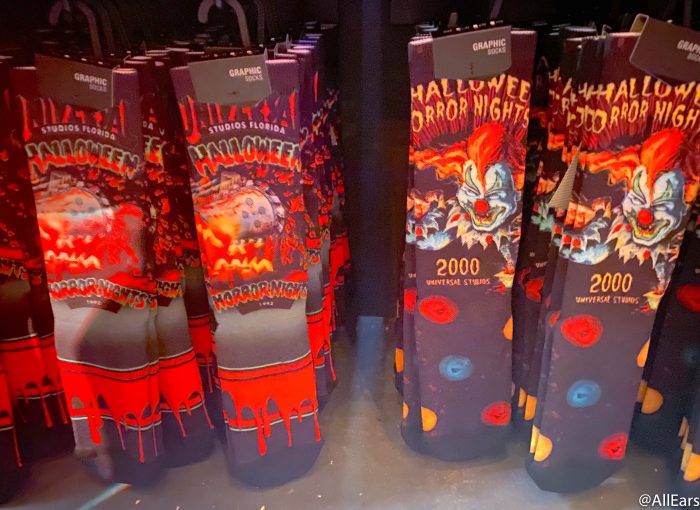 Although Halloween Horror Nights might not be happening this year, the Tribute Store has us THRILLED for what's in store next year when the event returns. It really does look like Universal is bringing back as many characters, stories, and fears that Halloween Horror Nights can pack into one anniversary!
Will you be going to next year's Halloween Horror Nights? Let us know in the comments below!