If there's anything Disney shoppers know well, it's the plight of new, highly sought-out items selling out in a flash on shopDisney!
With the second installment in the Disney Castle Collection debuting on shopDisney soon, a new system called Merch Pass is being introduced to provide shoppers a new experience to reserve in-demand items ahead of time before purchasing.
This new Merch Pass is described by Disney as "Early Access Drawings for High-Demand Products." When a new collection of products is launched, shoppers who wish to purchase the items will log onto their Disney Account and visit a new Early Access Drawing Page to pre-select the items they wish to purchase.

Then, they enter the Early Access Drawing, which will essentially act as a lottery system to determine if your entry was picked to actually purchase those items. At a later time, they will receive an email from shopDisney that will indicate that their entry was picked. If their entry is not picked, they will not receive an email.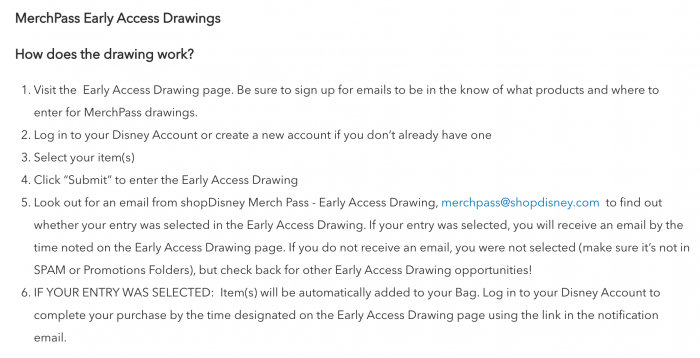 If a shopper's entry WAS selected, the items that they picked will be automatically added to their Bag. Shoppers will be given a designated time to use a link provided in their notification email to complete their purchase.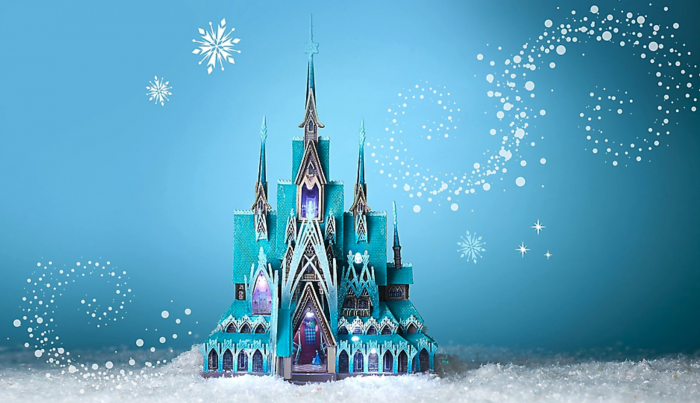 Keep in mind that entering a drawing does NOT require you to purchase the products. There are no penalties or fees if you choose not to purchase anything if your entry is selected. If a drawing has multiple products, you will need to submit an entry for each individual product you wish to purchase.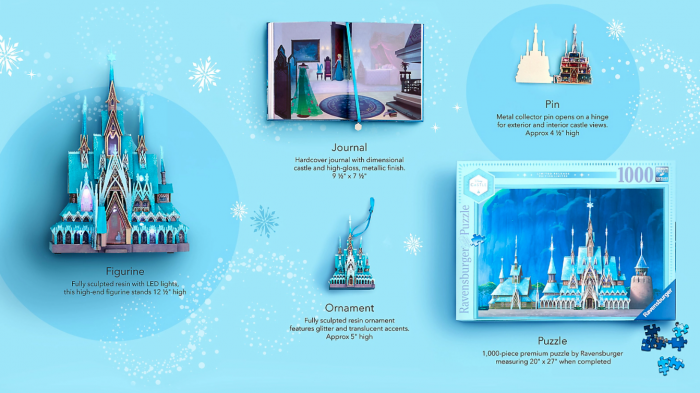 You are allowed ONE (1) entry per product, although you may enter for as many individual products as you would like. Keep in mind that entering for multiple items does NOT increase your chances of being selected. Each product has its own individual drawings, and "you may be selected for all, some, or none of the drawings," as indicated on shopDisney:

For the Arendelle Castle series from Frozen, shoppers may enter the promotion between 7/13/20 at 7:00 AM PDT and 7/14/20 at 11:59 PM PDT. If their entry is selected, they will receive an email by 5:00 PM PST on 7/16/20.

You can check out shopDisney's Merch Pass FAQ page for more information! And if you wish to shop for the Arendelle series in the Disney Castle Collection, be ready to enter the promotion starting at 7:00 AM PST on July 13!
Will you sign up for the new Merch Pass for the Arendelle Castle series? Let us know in the comments!