The Walt Disney Company has gone through many transitions and transformations over the years, growing from a small animation studio to an international conglomerate with movies, theme parks, merchandise, and more. Much of this fascinating history has been shaped by its influential and often visionary leaders, making their stories a critical component of Disney's larger history.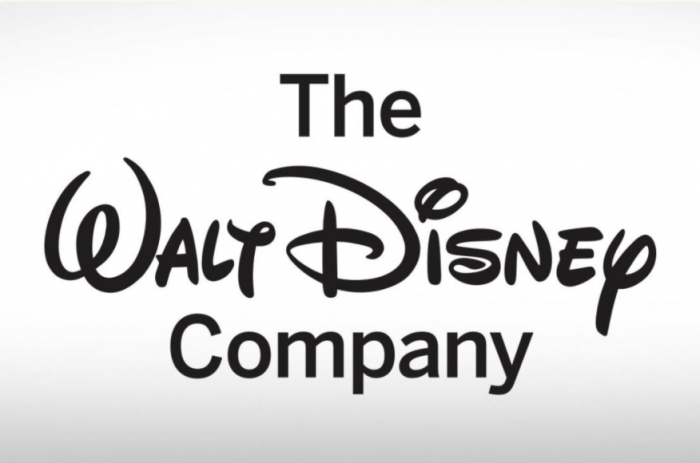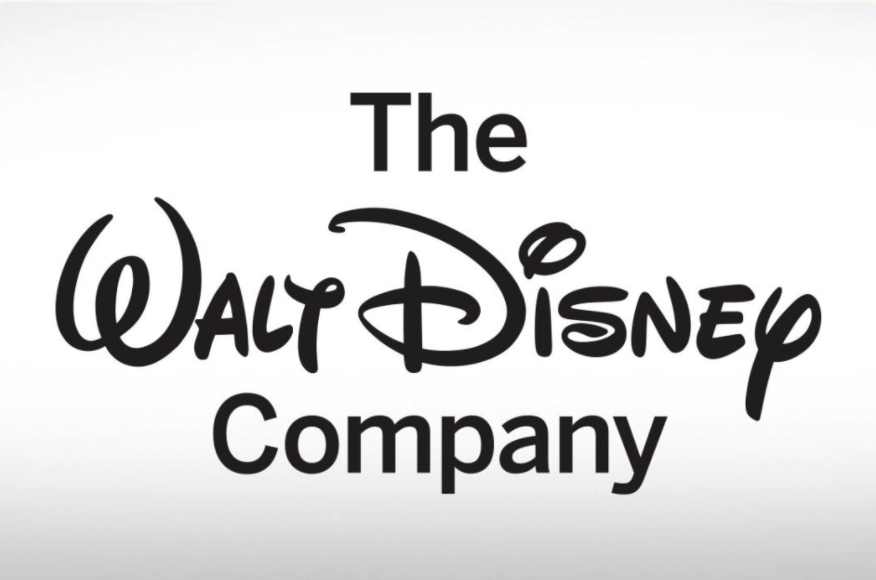 One such leader is former Disney CEO Robert "Bob" Iger. Though he recently resigned as CEO in February 2020, he is still active at Disney and has left a powerful legacy behind, one that has set the current course of Disney's multinational success.
Beginnings at Disney
Even before becoming Disney's CEO, Bob Iger had a prominent role in the company. He joined ABC in 1979, long before Disney purchased the network. Though he started out in a low-rank position, he slowly made his way up, ultimately becoming the president of ABC's parent corporation Capital Cities/ABC in 1984. When Disney purchased the rights to Capital Cities/ABC in 1996, Iger remained ABC's president, only now he was working for Disney.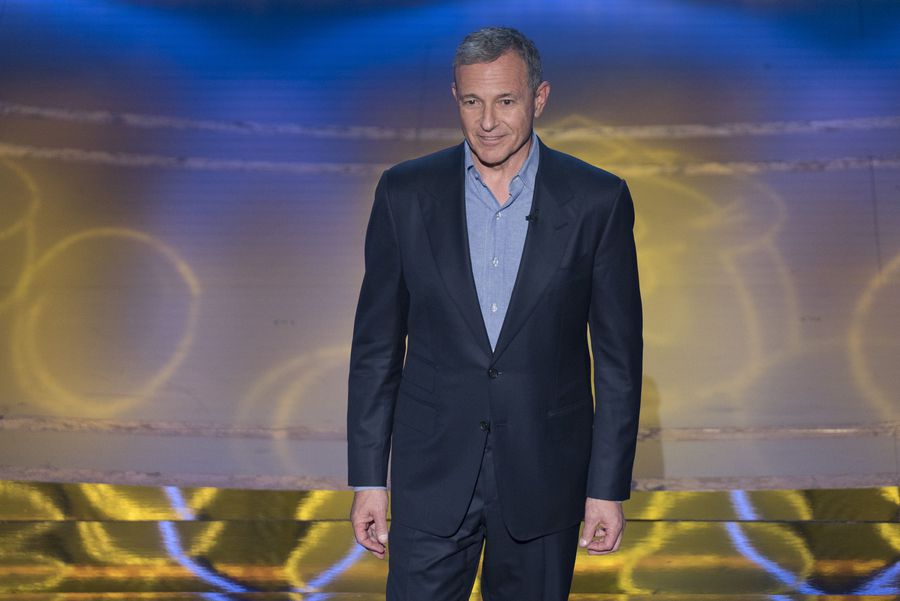 Catching the attention of Disney executives, Iger found more responsibilities given to him, expanding his role in the Walt Disney Company. In 1999, he was promoted to become not only ABC's chairman but also Walt Disney International's president, giving him management over Disney's immense international branches. Then in 2000, he became president and chief operating officer for Disney, making him essentially the second-in-command for Disney's global operations. But this was just the start of Iger's role with Disney.
A Change in CEO
When Bob Iger became president for Walt Disney Company in 2000, he served under then-CEO Michael Eisner, who had in part brought about the Disney Renaissance period of animation as well as ambitious new projects for the Parks and beyond. But as time went on, many of Eisner's choices created problems for Disney and increased discontent within the company. Most notably, Disney under Eisner closed Florida's animation studio in 2004, moving Disney away from its roots in animated films.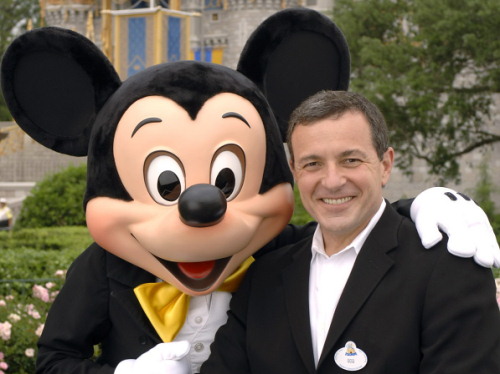 In 2005, these tensions came to a head, and Eisner ultimately resigned. Then the question came, who would be the next CEO? Having handled much of Disney's business as president for the company, Iger was the obvious choice for the position. Then, in March 2005, it was announced that he would be the next CEO. Though Eisner did not resign until September, Iger immediately began overseeing Disney's operations and taking responsibility as the next CEO. This was the beginning of big changes for Disney.
A More Ambitious Approach
From the start of his time as CEO, Bob Iger began to reverse Disney's trend of being overly cautious toward funding and acquisitions. Peter Murphy, head of Disney's Strategic Planning Division, had made many budget cuts across Disney's assets, such as selling off ABC's radio stations. In addition, Strategic Planning held off on funding new projects. Therefore, less than a month after the March 2005 announcement that Iger would be the new CEO, Iger fired Peter Murphy and shut down the Strategic Planning Division.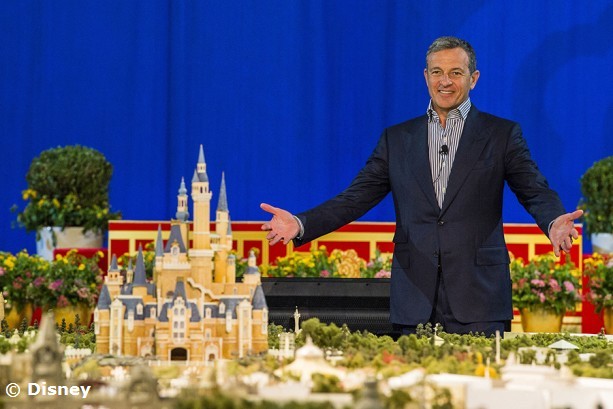 The removal of Peter Murphy and Strategic Planning served as a clear sign that Disney would no longer limit its bold vision to satisfy budget cuts. Rather, Disney would actively seek out new opportunities to expand the company's scope and magic. In recognition of the shift, Roy Disney ended the "Save Disney" campaign he started against Eisner, knowing that Disney's future was moving forward once more.
Acquiring Pixar
Prior to Bob Iger becoming the CEO, Disney had a mixed relationship with Pixar. The computer animation studio had made many successful, classic films in conjunction with Disney, including Toy Story, Finding Nemo, and Monsters, Inc. However, disagreements with Disney and Eisner over rights to distribution, characters, and other parts of the movies led Pixar to split away from its partnership with Disney, announcing in 2004 that it was open to working with other companies.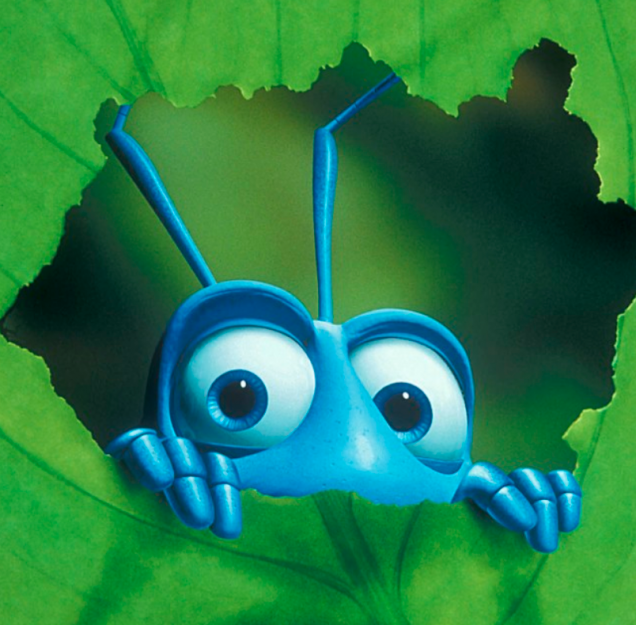 Iger knew that Disney's partnership with Pixar was critical, especially since it brought in new characters for fans to love. When Hong Kong Disneyland opened in 2005, Iger noted that all the characters in the parade were over a decade old. Therefore, Disney re-entered negotiations with Pixar in 2005, offering more substantial compromises now that Eisner was out of the picture. And Disney's greater flexibility proved worthwhile in this endeavor. Not only did Pixar return to the table to discuss terms with Disney, Iger succeeded in buying Pixar altogether in 2006.
Improving the Quality of Disney's Brand
Adding Pixar's delightful and colorful cast to Disney's family of animated characters helped increased Disney's appeal to families, but more needed to be done to improve Disney's image for children and families. The last several animated films by Disney alone such as Home on the Range lacked the quality of past Disney works – partially why Eisner moved away from animation. But the downturn in quality had in part stemmed from Disney trying to release a full-length animation annually. So what mattered was not quantity, but quality.
This focus on high-quality films paid off, as Disney animation entered a new period of successful films that have become classics for a new generation of viewers from Princess and the Frog to Zootopia to Frozen. From amazing soundtracks to engaging characters to exciting plots to deep and compelling themes, these new movies have earned Disney newfound acclaim worldwide. Not only that, but it meant more characters for merchandise and attractions at the parks, making each such movie a satisfying investment.
Adding More Disney Branding to the Parks
With the influx of new Disney characters, the company also began featuring them more and more at Disney Parks around the world. In the process, the Disney Parks shifted away from original content to more heavy branding with Disney characters. For instance, Norway's troll-themed Maelstrom ride in Epcot was replaced with Frozen Ever After, opening in 2016. Even It's a Small World (at most parks) has been refurbished to include extra dolls based on characters from the movies.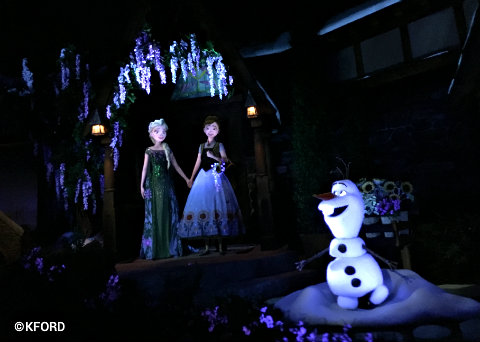 These additions and updates have had mixed results. On the one hand, the new attractions have certainly been popular with all ages, capturing the magic of the Disney movies and allowing guests to experience the wonder for themselves at the parks. On the other hand, longtime park fans have sometimes missed the older versions of attractions, while also feeling that the parks have moved away from a sense of originality. Still, you can't ignore just how successful the Disney parks have become due to the vibrant theming. And these upgrades and additions of individual attractions were just the beginning.
Buying Marvel
With the Pixar merger as the first stepping stone, Disney under Bob Iger began to expand into a conglomerate of different media and franchises, with the next major purchase being Marvel Entertainment. The fantastic superheroes and villains of Marvel are popular both in comics and on the big screen, so Disney wanted to make those franchises part of their global operations. In 2009, Disney announced the successful deal, adding the many franchises to Disney's burgeoning repertoire.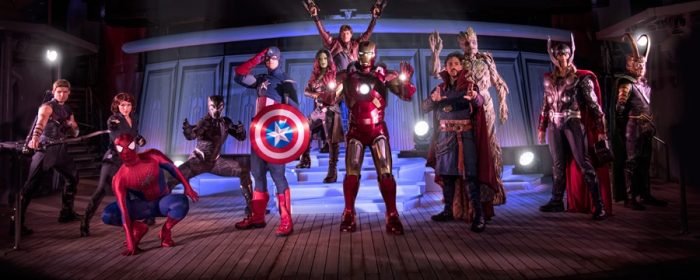 Though it cost around $4 billion to acquire Marvel, Disney's purchase was well worth it. By 2014, the Marvel films alone had repaid the money spent, and that wasn't the only way Disney has used the Marvel brand. At California Adventure, Disney remade the Twilight Zone Tower of Terror into Guardians of the Galaxy – Mission: Breakout. While still using the set-up of a plummeting elevator, the new ride transforms the spooky theming into an exciting adventure with the space heroes. And EPCOT is set to get its own Guardians of the Galaxy ride — an innovative coaster called Cosmic Rewind — as part of the Park's transformation.
Expanding the Connection to Star Wars
While Disney did not have a strong connection to Marvel prior to the merger, Disney had a long-standing relationship with Star Wars. Dating back to Eisner's time with Disney, the company had maintained positive relations with Lucasfilm, allowing them to feature several exciting attractions based on Star Wars as well as Indiana Jones. Exciting rides such as Indiana Jones Adventure and Star Tours can be found at parks around the world, from Disneyland Anaheim to Tokyo DisneySea. And of course, there was plenty of merchandise from both franchises to buy. But what if Disney went a step further?
In 2012, Disney made a deal with Star Wars creator George Lucas to buy the Lucasfilm and with it the rights to Star Wars (and Indiana Jones). Since then, Disney has gone on to release the Star Wars sequel trilogy, while also producing TV series like Rebels and The Mandalorian. These works, among others, have shaped a new path for the Star Wars saga and have become an integral part of Disney's present-day success. But beyond the movies, shows, and merchandise, Star Wars served as one of multiple platforms for a new approach to Disney Park theming.
Branding Entire Park Lands
In the past, Disney parks have generally used broader theming that incorporates but does not rely entirely on its branded movies and other franchises. For instance, Adventureland was designed around the general concept of 20th century adventure stories in untamed jungles, and Tomorrowland centered around a futuristic vision of a sci-fi utopia. But during Bob Iger's time as CEO, Disney has created full-fledged areas in parks that are themed after specific franchises. One such example is Pandora, opening at Animal Kingdom in 2017.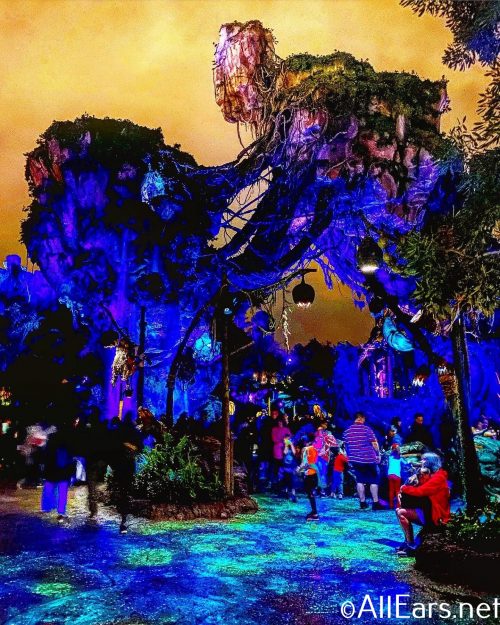 Themed after James Cameron's sci-fi film Avatar, Pandora made for a fantastical yet fitting addition to nature-themed Animal Kingdom. The diverse flora and fauna of that alien planet came to life with brilliant Imagineering, making it feel as if you were experiencing the unique habitats of another world. Not only that, but the couple of attractions in Pandora are amazing, especially the lifelike simulation in Flight of Passage. Pandora's success proved that franchise-themed area could be incredibly popular, paving the way for more themed areas.
Remaking Hollywood Studios
Since its origins as MGM Studios, moviemaking-themed Hollywood Studios in Walt Disney World has struggled with its theming. But then, Disney decided to use new theming, using a couple of the franchises it had acquired under Iger. The first big addition to Hollywood Studios was Toy Story Land in 2018, though it first appeared at Disneyland Paris in 2010; it can also be in Hong Kong (2011) and Shanghai Disneyland (2018). Based on Pixar (and now Disney)'s Toy Story franchise, Toy Story Land is an immersive experience, making it seem like you've shrunk down into a world filled with giant-sized, classic toys – with all your favorite Toy Story characters, too!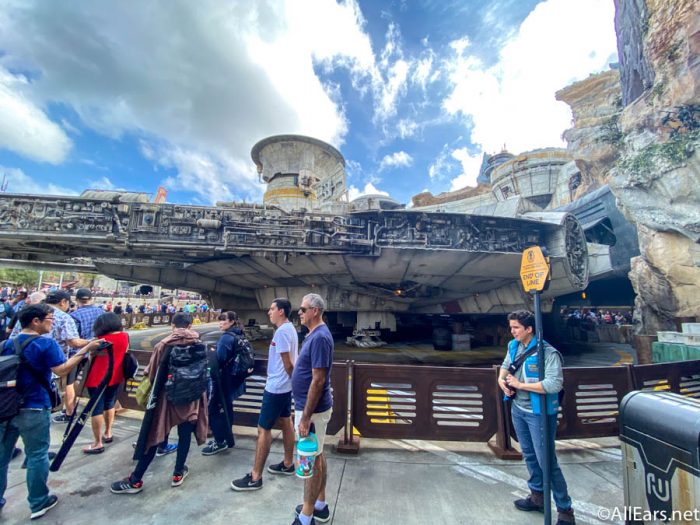 But by far the best franchise-themed land – both in rides and in storytelling – is Star Wars: Galaxy's Edge, an amazing Star Wars-themed area. Since debuting in 2019 at both Disney World and Disneyland Anaheim, Galaxy's Edge has captivated guests with its exciting simulation rides such as Smugglers Run and Rise of the Resistance. But not only that, the area has an immersive storyline running through all the different sights and attractions, telling the tale of a distant outpost where the First Order and the Resistance face off. It's seen by many to be a testament to how far the Disney Parks have come under Iger's leadership.
Fox and Disney+
One of Iger's most recent and significant actions on behalf of Disney took place in 2019 with the colossal buy of 21st Century Fox. Not only did Disney gain Fox's film studios and television networks, but Disney also got access to the many other multimedia assets under 21st and 20th Century Fox, from National Geographic to sports channels like Big Ten Network. This was a huge acquisition for Disney, acquiring assets based all around the world.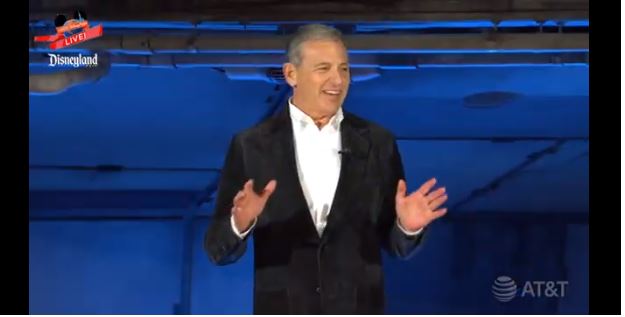 All these different acquisitions, from Marvel to Star Wars to Fox, have enabled Disney to create a monopoly in entertainment distribution, culminating with the recent Disney+ subscription service. This streaming service allows you to access multiple channels for both Disney and networks now owned by Disney such as National Geographic – not to mention plenty of movies across the various media. Disney Plus's rich array of different shows and films highlights just how far Disney has come since Bob Iger took over, expanding the company's reach internationally and across many different media and franchises.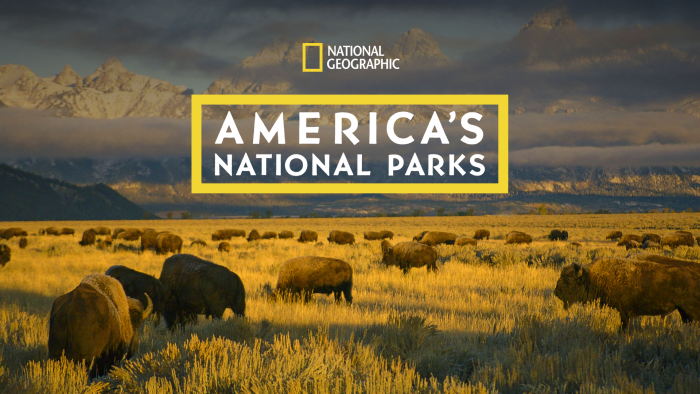 Bob Iger stepped down as Disney's CEO in February 2020, but he still remains involved with Disney. Just a couple months later in April, he returned as the executive chairman to help Disney through the trials emerging from the COVID-19 outbreak. With his continuing work at Disney and long legacy, Iger will long be remembered as an instrumental figure in Disney's history and bright future.
If you were Disney's CEO, what changes would you make? Feel free to leave comments below. Don't forget to check out our other articles on AllEars.
Join the AllEars.net Newsletter to stay on top of ALL the breaking Disney News! You'll also get access to AllEars tips, reviews, trivia, and MORE! Click here to Subscribe!