Everything's coming up Disney, folks! Last week the Disney Resorts have reopened, and the theme parks of Disney World will be welcoming guests again in July.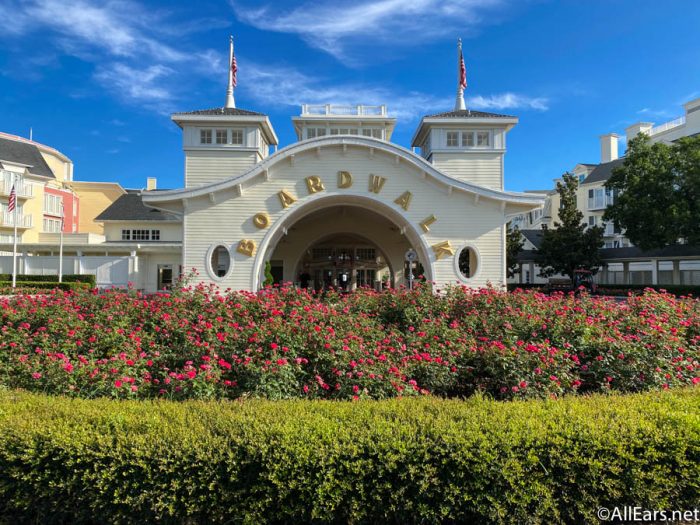 With the safety of guests and Cast Members in mind, Disney has put new health and safety measures in place. One of these aspects is theme park capacity in order to follow distancing protocols. As Disney World keeps up its new guidelines, the parks have put the Disney Park Pass reservation system in place.
While Disney has reached out to guests who have stayed at the Disney Resorts since they've reopened, Disney World is also asking for people's opinions on the new Disney Park Pass system.
While the Disney Park Pass system has now gone live for resort guests, Annual Passholders, and regular ticket holders, it has had a few problems along the way. But, Disney is looking to smooth out any issues that guests have encountered by sending out the survey to everyone for their honest opinions.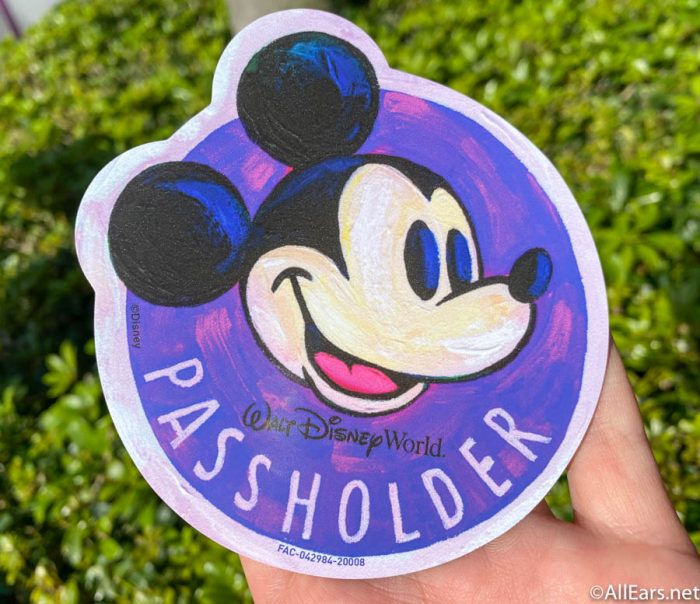 The survey asks about where guests live and if they were over 18 years old in order to participate in the survey, while also confirming that we had made upcoming reservations to the parks.
Although we've made multiple park reservation this week, we were only asked about a recent park pass that was fairly easy to make. Disney then went on to ask about how our experience had been making park passes. However, we've had varying luck with the system this week with errors lasting for hours at a time.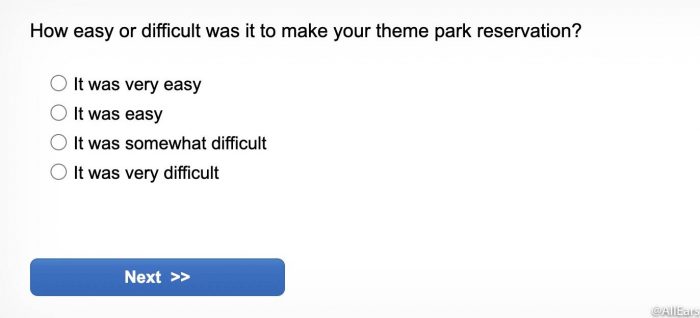 Although Disney fixed some of their problems with the reservation system, the survey also wanted to know about guests' feelings about park experiences, difficult situations in the parks, wait times, crowds, and other important vacation details.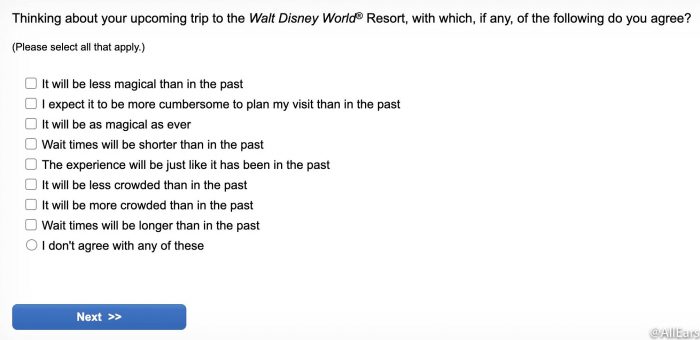 Since Disney World has put out a Health Acknowledgement and a "Know Before You Go" campaign, the marketing team has been targeting guests' own perceptions in order to figure out the best ways to advertise to families visiting.

As many people have varying feelings about the parks opening again, they are trying to take everyone's thoughts into consideration as they move forward with promotion with Disney World's reopening.

In order to keep up with the different guests that have used the Disney Park Pass system, Disney also asked if their upcoming trip was their first, the date of the guest's last trip (if they had been before), and how many times they've been to the parks since the original 1971 opening date.
Towards the end of the survey, Disney confirmed (again) that we had an upcoming resort reservation…

…and asked a few personal questions like income, ages of the people in the party, and more.
While there might be different feelings about the parks, Disney is doing everything they can to listen and take guests' thoughts into consideration. We're curious to see how Disney World's upcoming reopening may be affected by these surveys. We'll make sure to keep you updated on any modifications that Disney makes!
What have your experiences been with the Disney Park Pass system? Let us know in the comments below!