LEGO Store reopened on May 27th, one week after the reopening of Disney Springs. When they initially reopened, there were several modifications in place to meet the new health and safety requirements. One of the features that was temporarily unavailable was Pick a Brick.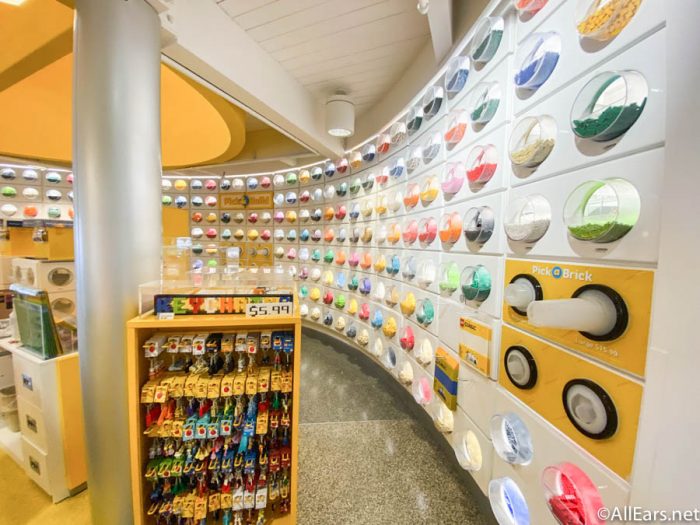 On our most recent visit today, we noticed that Pick a Brick has returned, but with new modifications!
Before,  guests could scoop their own LEGO bricks in a cup along the brick wall. Now, guests can choose what size cup they want to purchase, and they come pre-filled with bricks.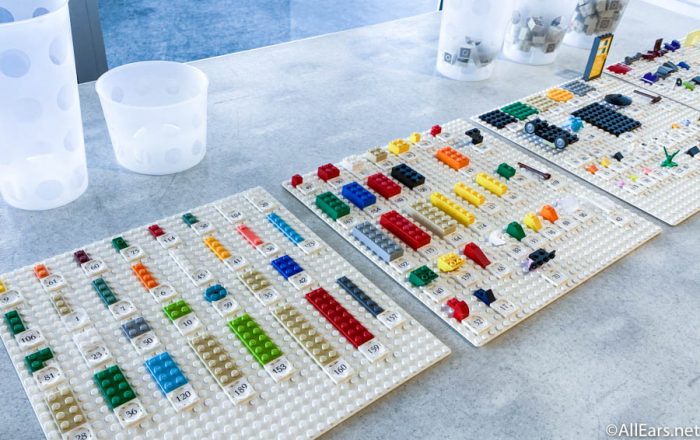 You can select which bricks you want from the "menu" of bricks, which are all uniquely labelled. You then choose whether you want a quarter, half, or full scoop of that particular brick.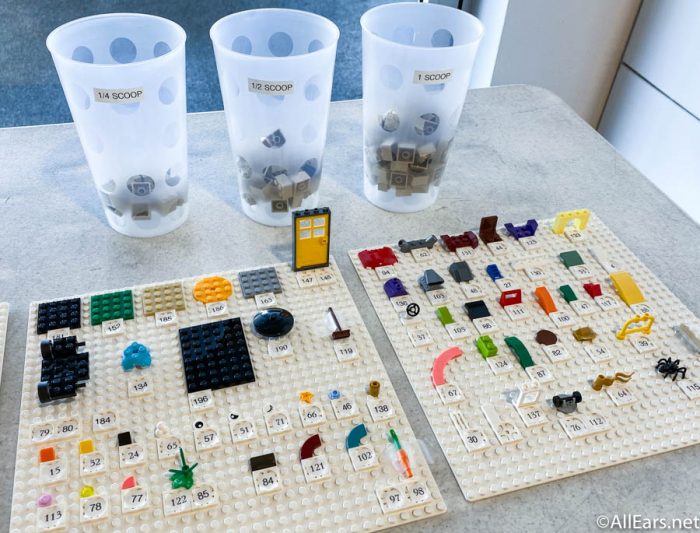 Then you fill up your cup with all of those scoops of bricks! Small cups of bricks sell for $8.99, and large cups sell for $15.99.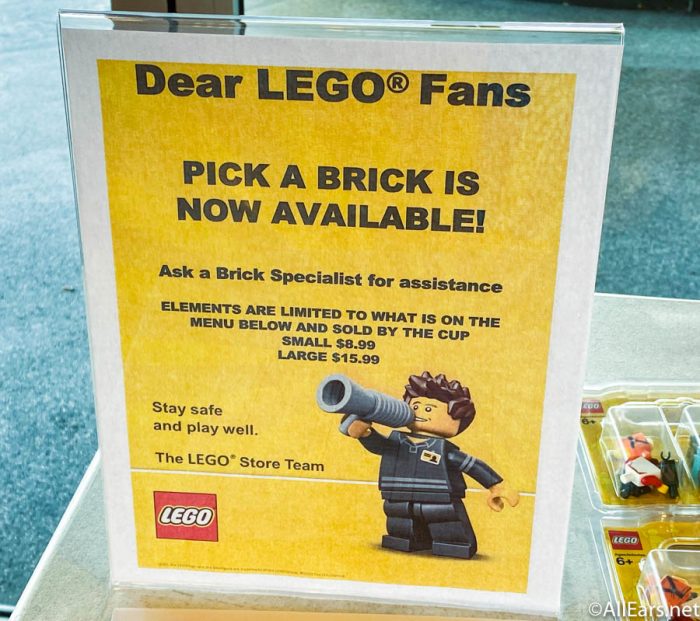 You simply fill out the order form below, indicating cup size (small or large) and quantity of bricks (1/4, 1/2, or full scoop).
An employee then goes and collects your bricks for you!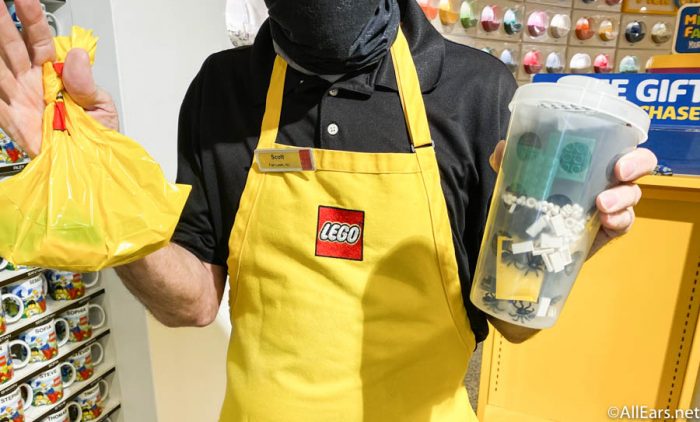 You can also grab pre-filled packs of people bricks to add to your LEGO brick arsenal!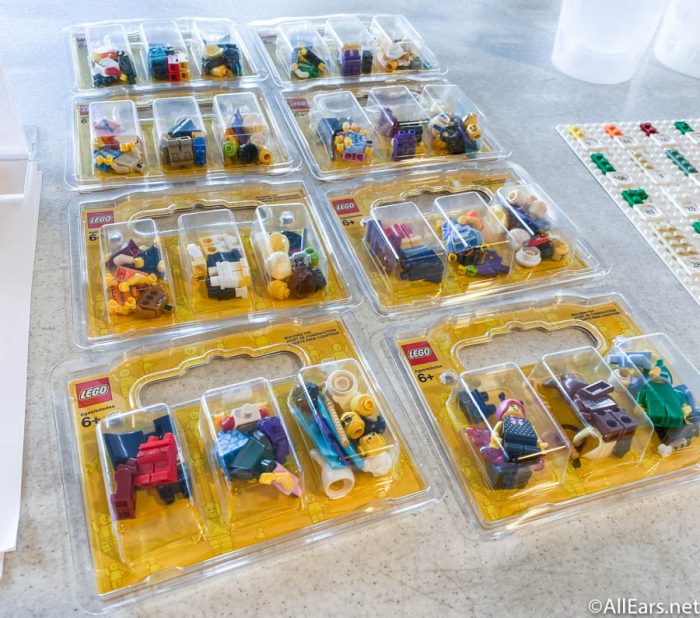 Happy building, LEGO masters!
Are you planning on shopping at the LEGO Store on your next trip to Disney Springs? Will you check out the modified Pick A Brick experience? Let us know in the comments!