Earlier this month, it was announced that Disney World's dining and shopping complex, Disney Springs, would begin a phased reopening starting today, May 20th.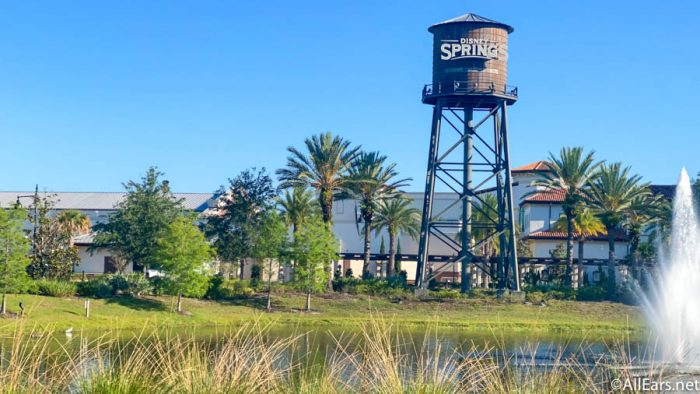 Today we're visiting Disney Springs for its first day of being reopened. From health and safety screenings to what was open, stay tuned with us as we take you through everything you need to know about Disney Springs' reopening!
Parking and Entry
For any guests that are visiting, there are some pre-cautionary measures in place at Disney Springs. Currently, all surface parking lots are closed, so guests are directed to park at the Orange and Lime garages. Disney Springs has also limited guest entryways to four locations — the Orange and Lime garages, the Hotel Plaza Boulevard Pedestrian Bridge, and the ride share location.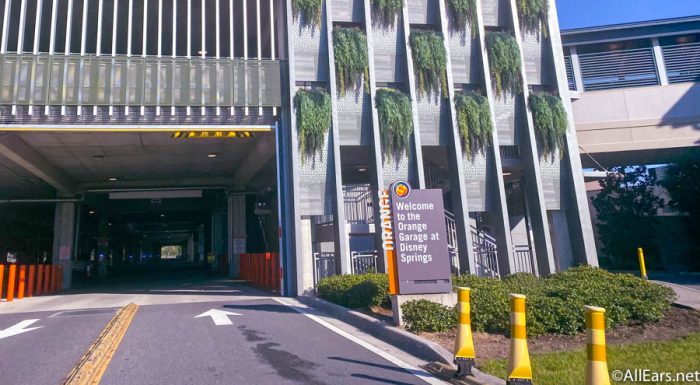 When we got to the complex, any guests who arrived at Lime Garage were being directed to Orange Garage to park, as they were trying to fill one garage at a time.
Temperature Screening
At these entry points, guests must undergo temperature screenings to enter Disney Springs. According to the Disney Springs website, "any guest with a a temperature of 100.4 F or above will be directed to an additional location for rescreening and assistance." When you park, you'll notice signs directing you to a temperature check.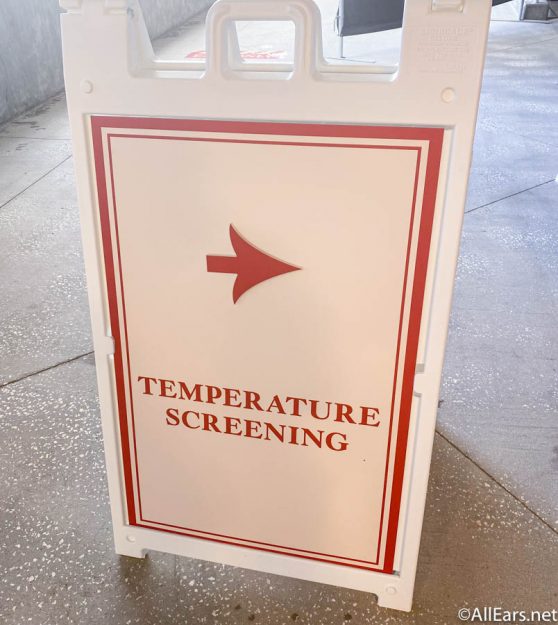 Another new sign you'll notice as you walk in is a health warning sign, outlining that you must require all posted instructions while visiting.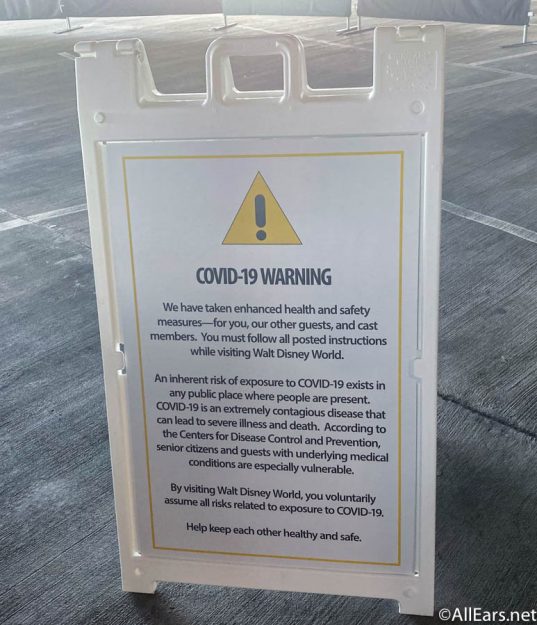 As you approach the temperature check, you'll notice floor markings telling you where you can and cannot stand, promoting physical distancing between guests.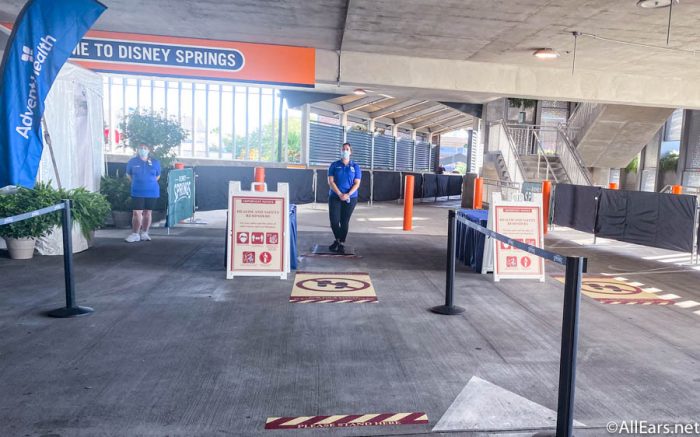 Another health screening Disney Springs is implementing, similar to Universal Orlando's CityWalk, is the requirement of face coverings for all guests ages three and up, with multiple Cast Members telling us there are no exceptions when it comes to entry. When we asked whether Disney Springs was providing masks for those who did not bring them, we were told that they would not be providing masks.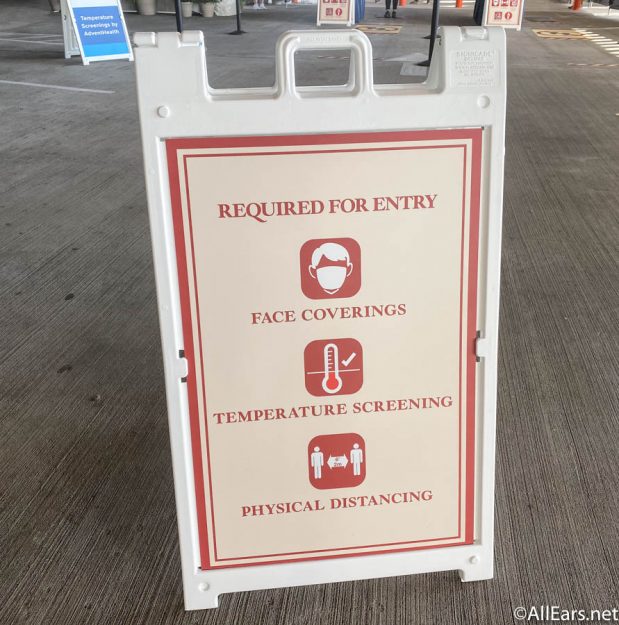 Additional Health & Safety Protocol
In addition to taking guests temperature and requiring face coverings to be worn, Disney Springs has also increased cleaning and sanitation, adding in hand sanitizer dispensers, as well as hand-washing locations around the area.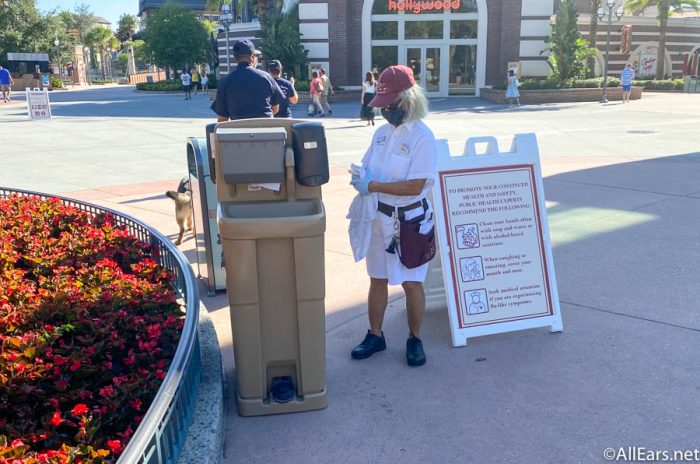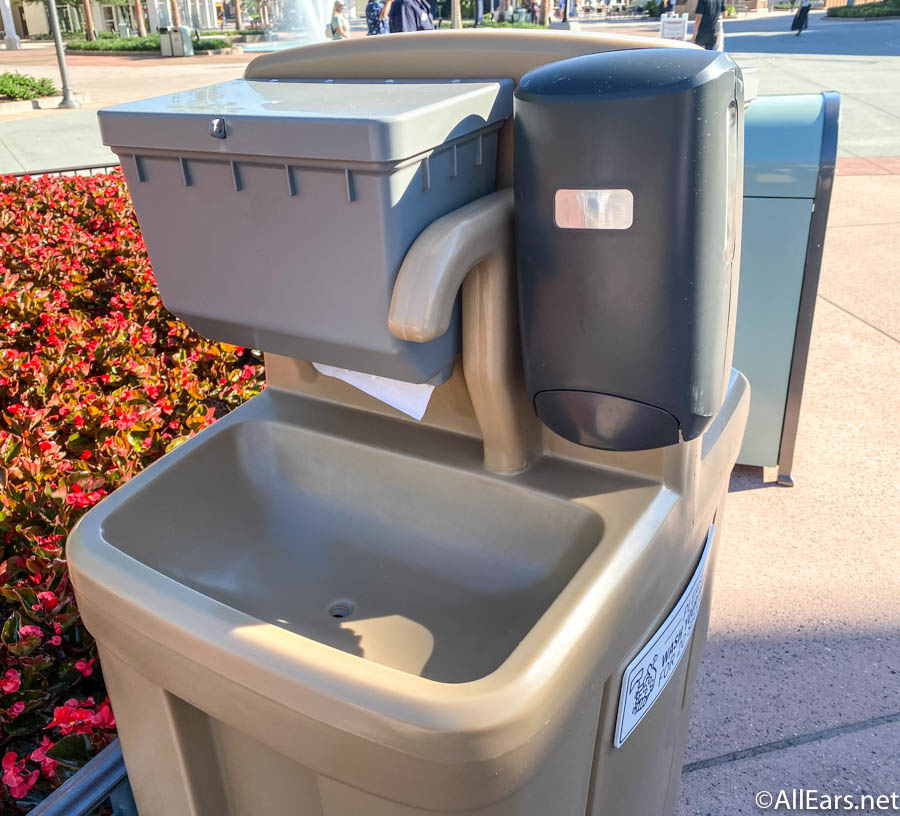 We also noticed that all of the trash cans have had the flaps removed.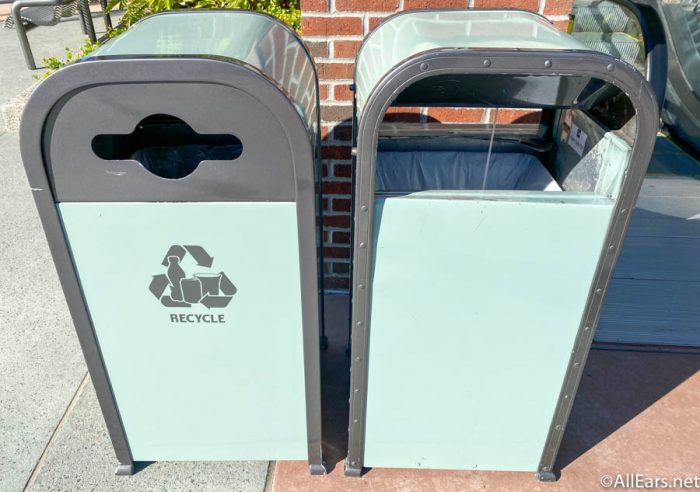 There were also plenty of Cast Members on hand to help out with any questions that visitors might have. Molly also spotted a few Disney Ambassadors over by the Polite Pig!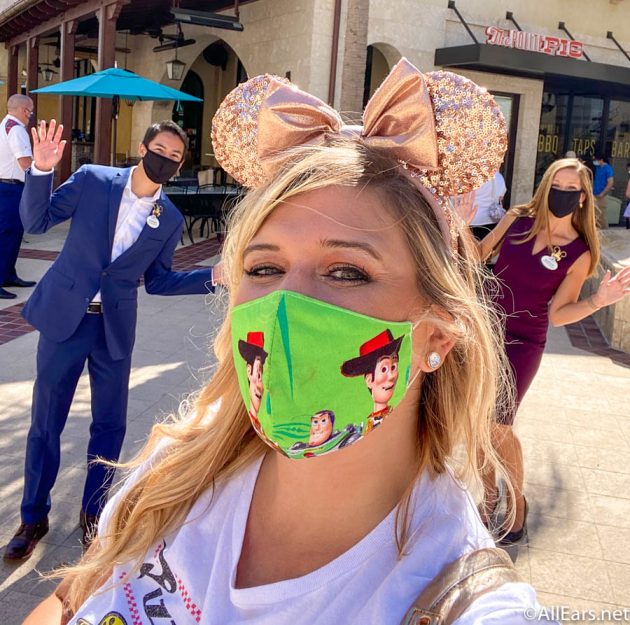 We also saw a larger amount of cleaning and sanitation happening for frequently touched areas, such as the escalators.
Restrooms
Along with the health and safety precautions, small updates have also been made at the Disney Springs restrooms. Outside each restroom, you'll find a sign that asks guests to maintain physical distance at all times.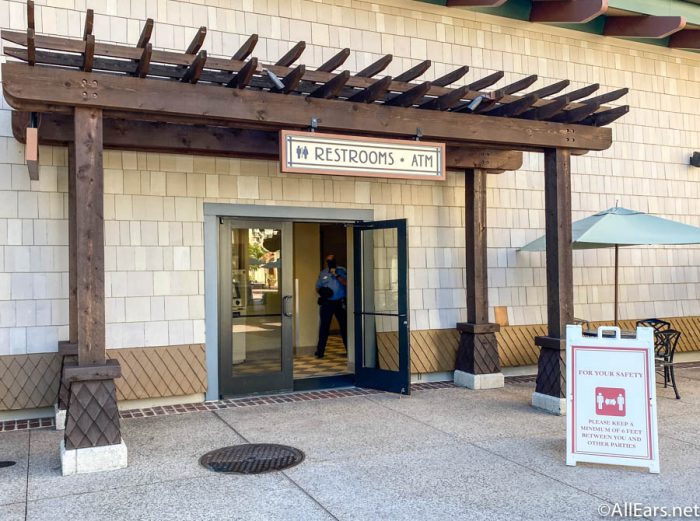 Inside the restrooms, not much has changed, but you will notice a new addition of signs above each sink reminding guests to wash their hands for the recommended twenty-seconds.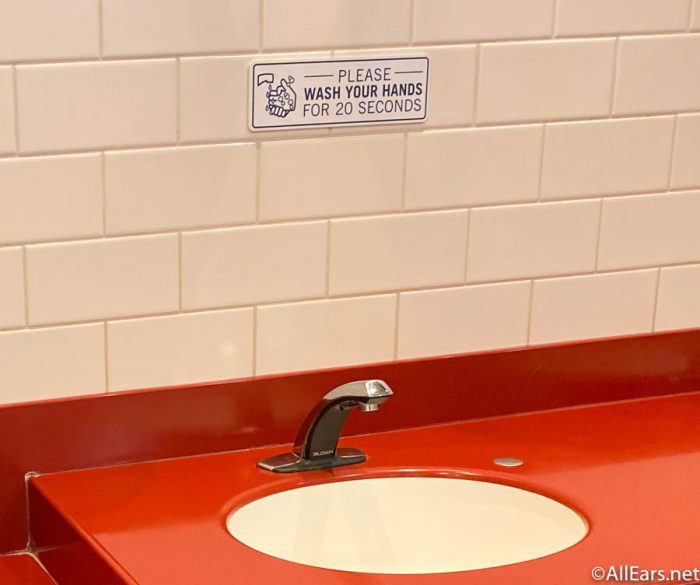 Shopping
While we knew which stores were confirmed for reopening prior to today, we were able to stop by to see what the current protocol in place was for each. One thing we noticed for each of the stores were floor markings in front, marking one side as an entrance, and one as an exit to control the flow of guest traffic.
Additionally, many stores have taped markers set up outside, requesting that guests stand on certain spots to make sure they are maintaining proper distancing from one another.
For stores that wouldn't be opening today, there were signs in the window telling guests they would be closed.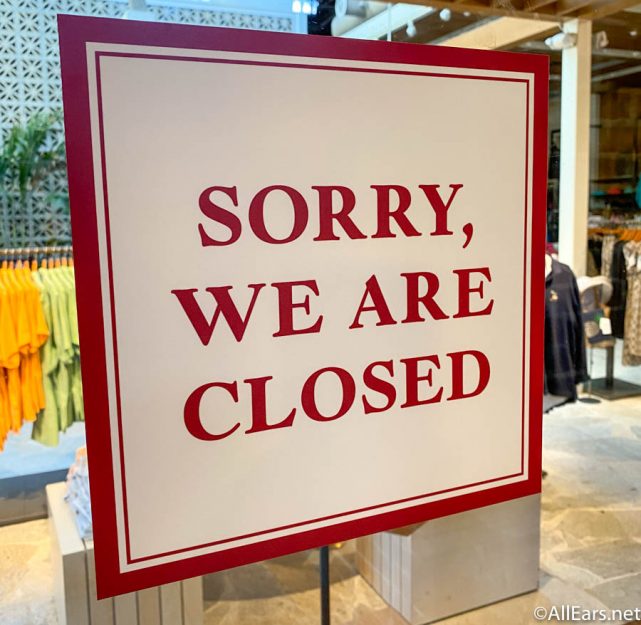 When stores did start opening for the day, they were operating at limited capacity, so guests were asked to wait on taped markings to form a line outside until it was their turn to be let in.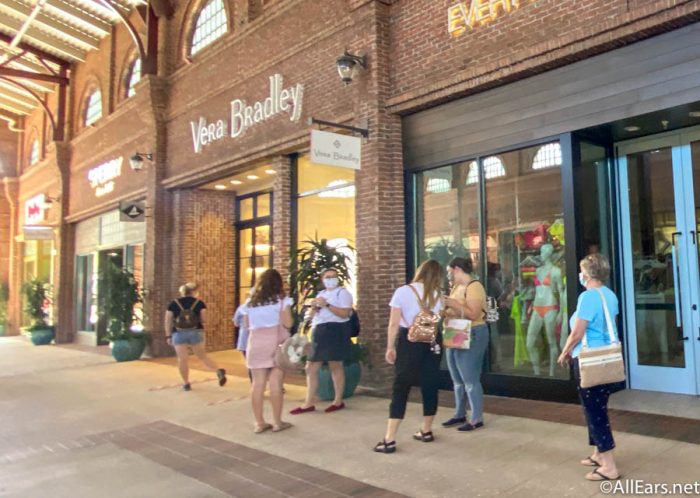 These markings continued inside the stores as well, where you were asked to stand on specific marked spots in line to maintain the recommended physical distance between other guests.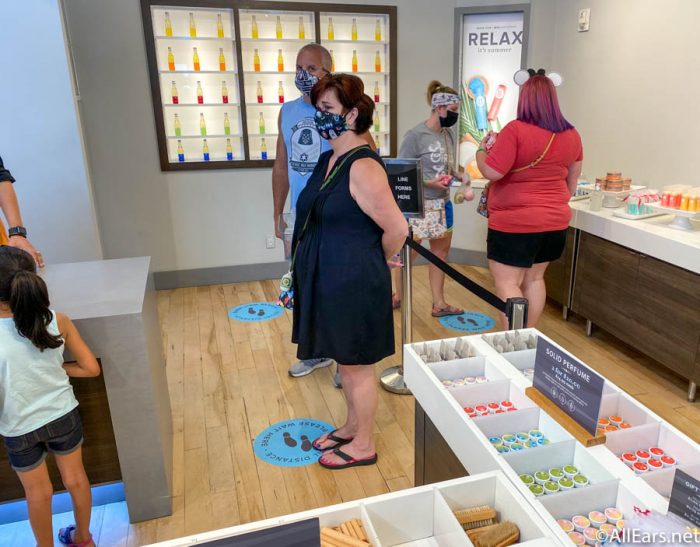 Some other notable changes in select stores were both recommendations or, in some cases, requirements, for cashless payments only. One of the spots where this was a requirement was at Ron Jon Surf Shop.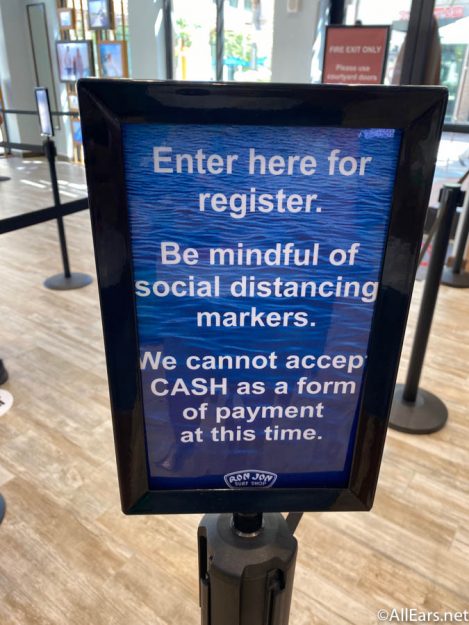 While World of Disney won't be reopening until next week, Disney Springs is already preparing for the massive store's opening!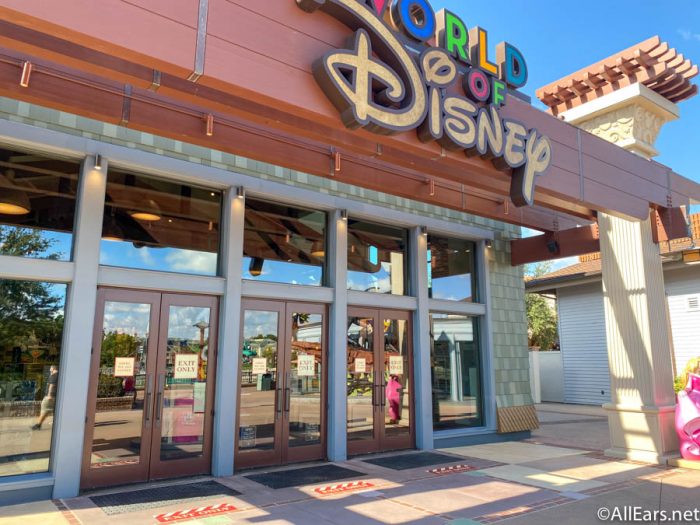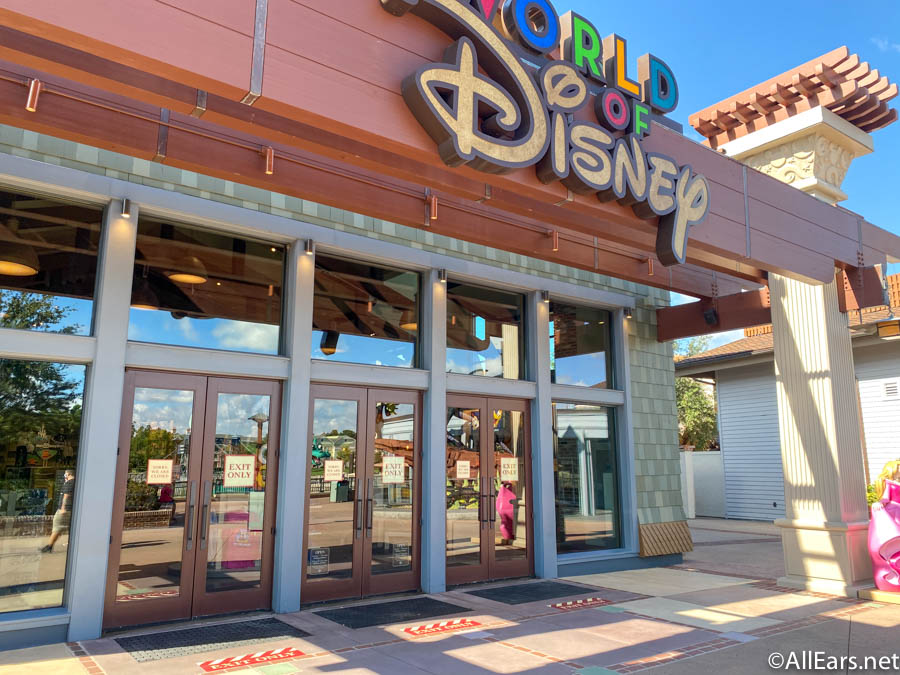 Outside the doors, there were not only markers for maintaining physical distancing, but also clearly marked entrance and exit doors to help control the flow of traffic when the fan-favorite location does open.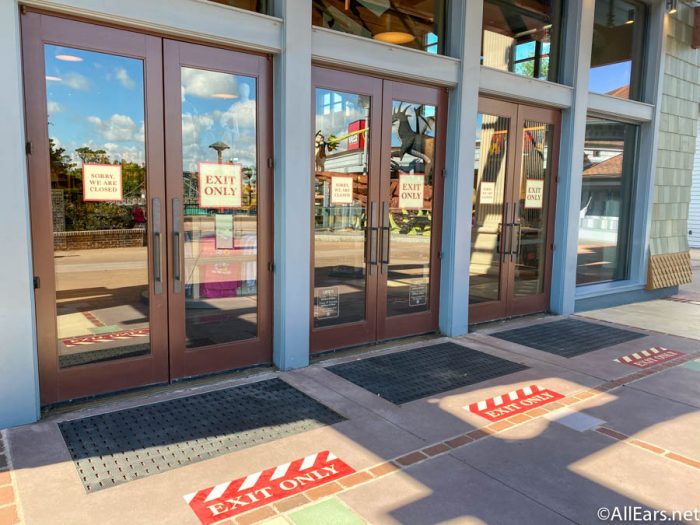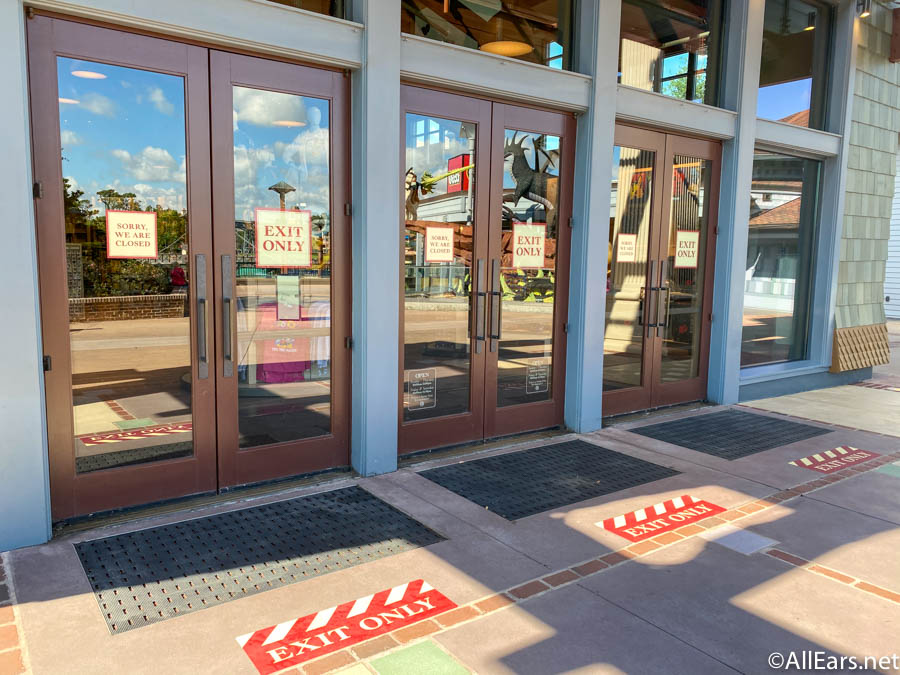 Over at Uniqlo, the apparel store made ample use of signage, encouraging guests to use mobile checkout and self-bagging.
There was also a spot specifically for online order pick-up, so guests could order something online and pick it up right in store.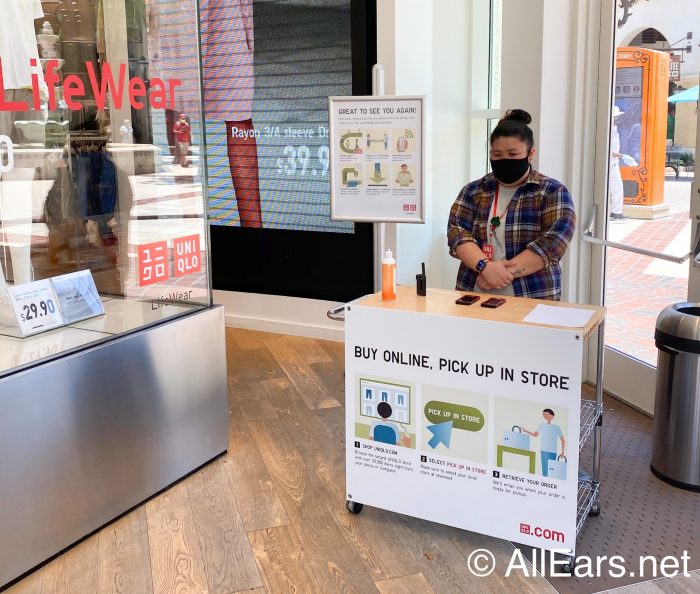 We were also surprised to see that, unlike Universal CityWalk, very few stores were selling face masks as an option. One exception to this was Vera Bradley, who were selling face masks for $8 each.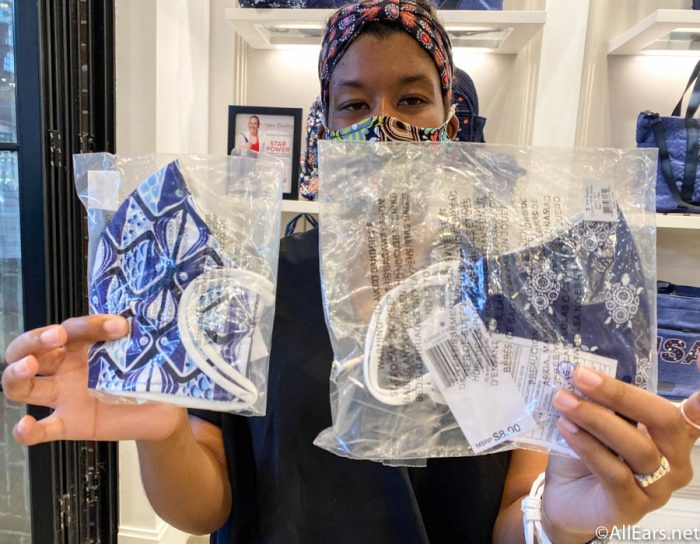 Joffrey's Coffee
One of the most asked questions we had going in to the day was what it would be like to pick up food or drink meant to be carried around Disney Springs.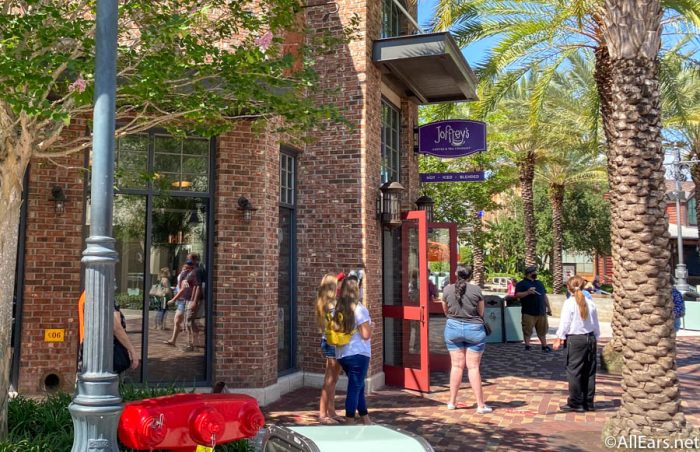 Molly picked up a Mickey screen-printed coffee at Joffrey's, where the store was implementing a number of health and safety procedures.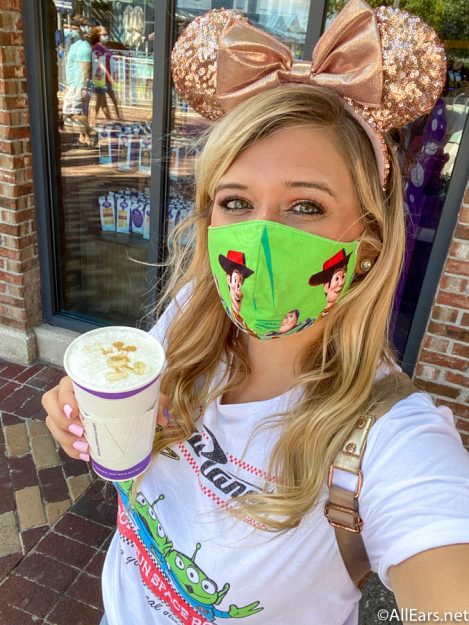 Restaurants
Currently, a variety of third-party Quick Service and Table Service restaurants are open, implementing limited capacity and distancing between tables. Restaurants like Frontera Cocina implemented a digital menu, where you could scan a QR code to receive a copy of the menu on your phone.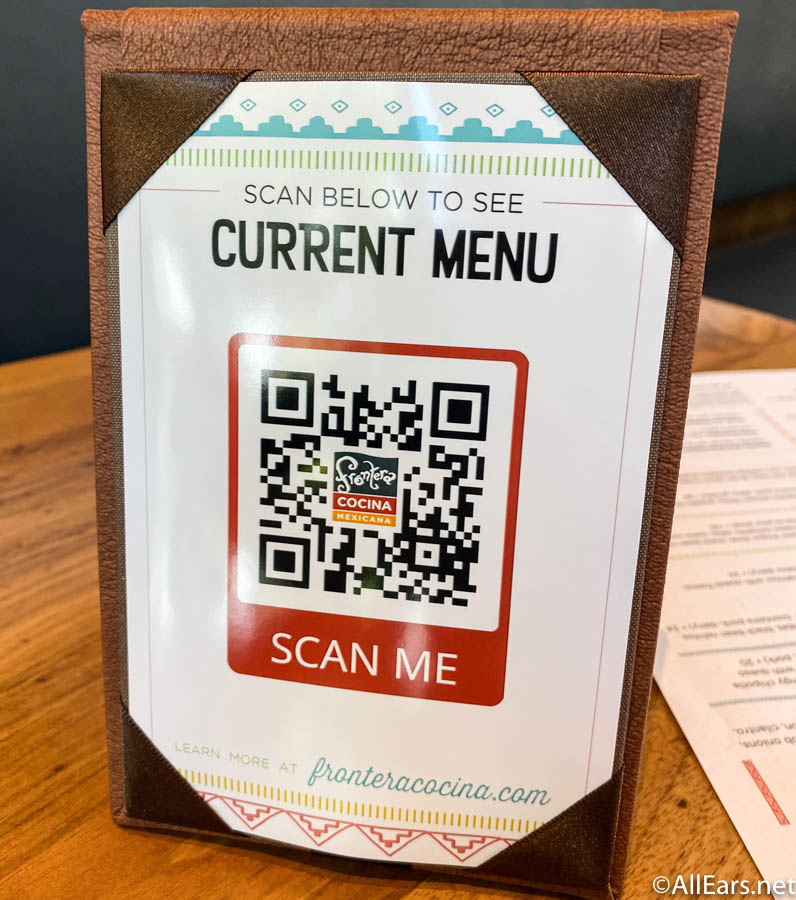 Additionally, they were also using one-use paper menus.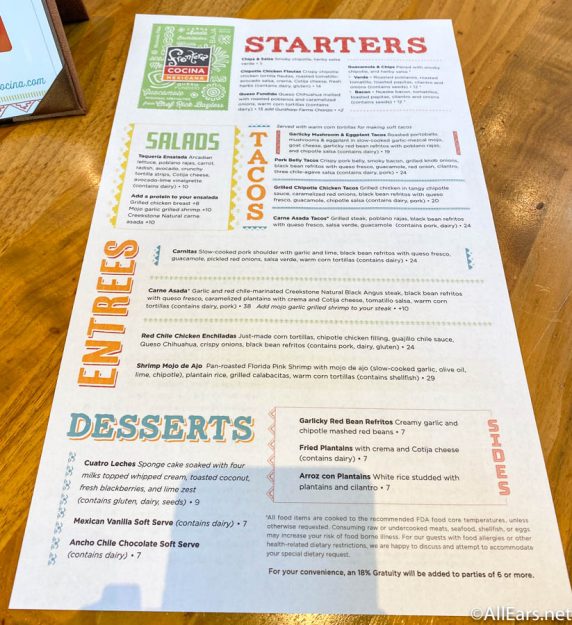 At Wine Bar George, they were also implementing digital menus, using the same QR code system.
Polite Pig also had the option for both tangible menus, as well as digital menus through a QR code.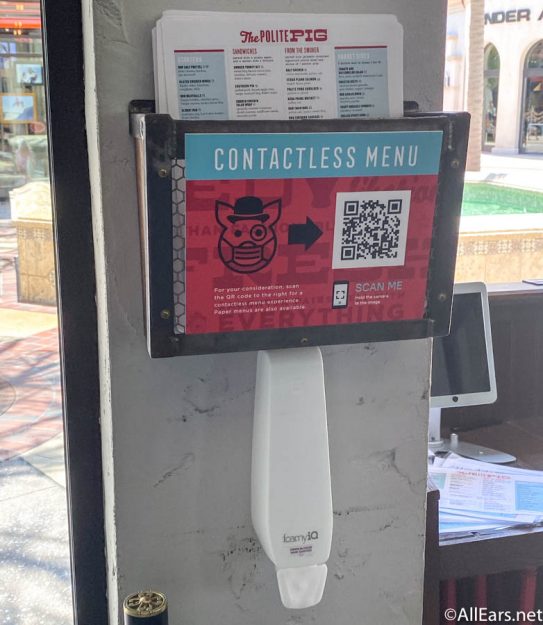 Over at the Boathouse, the restaurant also made use of their outdoor seating!
At Wolfgang Puck Bar & Grill, the restaurant noted that certain tables should not be used as a way of making sure diners kept their distance from one another.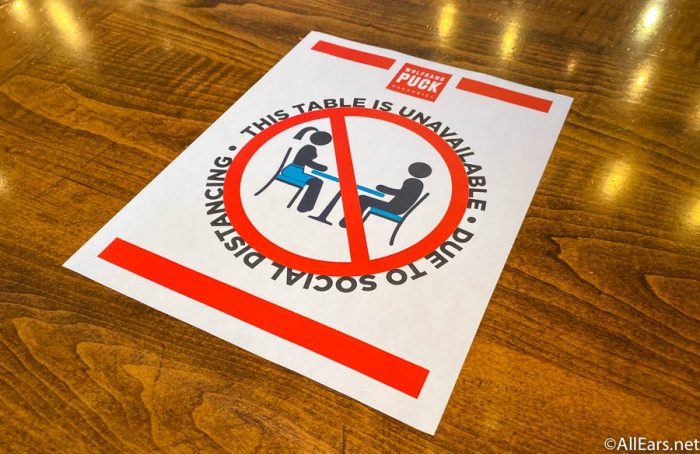 The restaurant also gave each table their own water to pour, so they could replenish without the use of a server.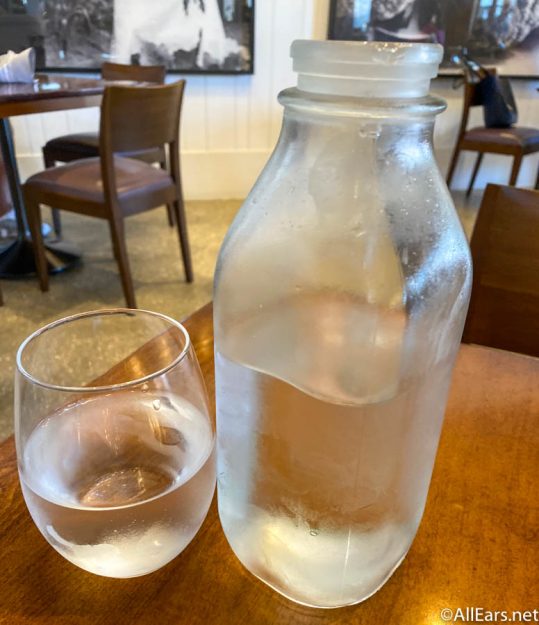 STK was another restaurant that made use of outdoor seating, providing one-time use paper menus, with a limited selection of offerings.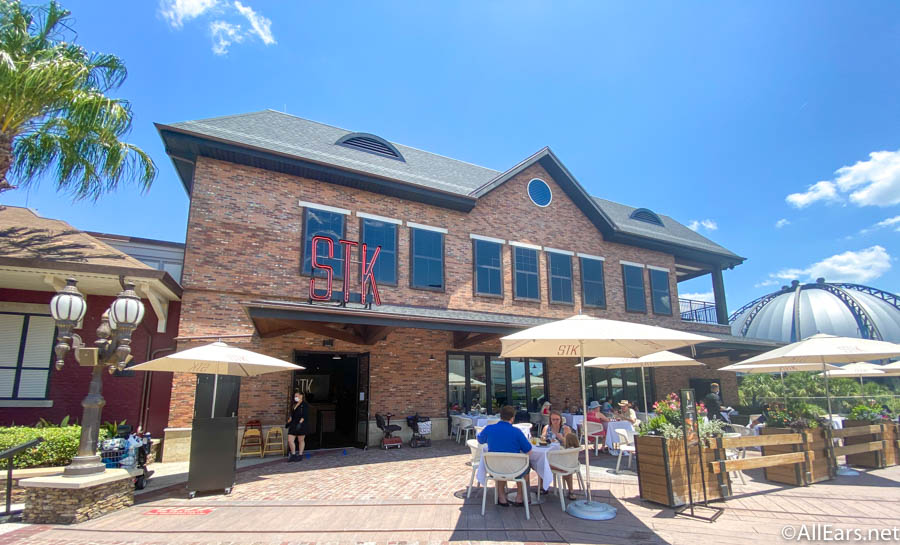 Interestingly, the menu also featured a few "Ready to Make Dinner Packages" to bring home with you as well.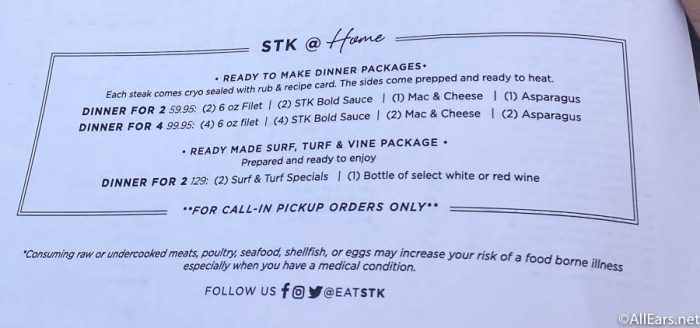 We will be updating this post throughout the day, so stay tuned as we bring you more from the first day back at Disney Springs!
Will you be visiting the newly reopened Disney Springs? Let us know in the comments.
Join the AllEars.net Newsletter to stay on top of ALL the breaking Disney News! You'll also get access to AllEars tips, reviews, trivia, and MORE! Click here to Subscribe!