When I first saw Star Wars (now called A New Hope) back in 1977, I was thrilled with all the spaceships on the screen.  You can imagine my reaction when I walked into Galaxy's Edge at Disney's Hollywood Studios and saw those spaceships at full scale! Yes, it was totally awesome!
Let us start with the spaceship I would personally love to fly, the X-Wing.
This one stands by the ready to take off at any moment. A few times a day and night, Resistance technicians and pilots will work on it to keep it that way. During the opening week for the new Rise of the Resistance attraction, periodically, two X-Wing Drones would launch above this X-Wing along with the sound effects to go with them.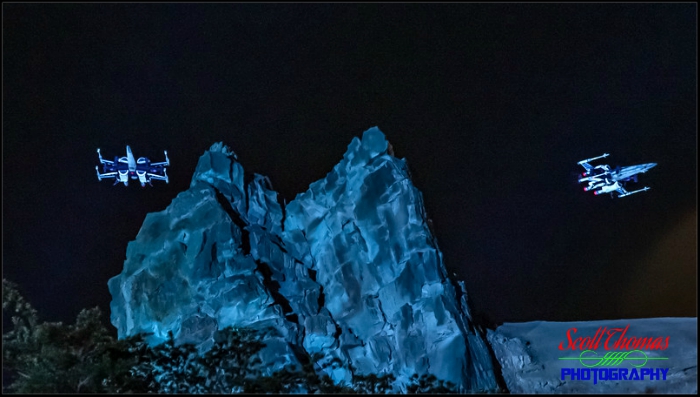 The other Star Wars craft I would love to fly in would be Han Solo's Millennium Falcon. I mean she made the Kessel run in less than twelve parsecs (yeah, I know that is not a velocity term but go with it!).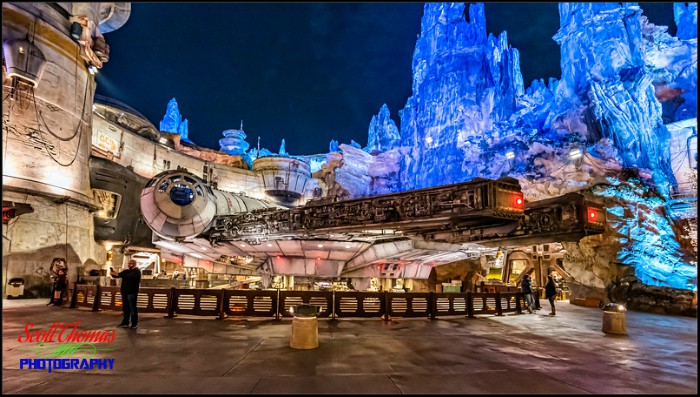 In Millennium Falcon: Smuggler's Run you can fly her or be a member of her crew to bring back, let's call it cargo, yeah, cargo.  Back in 1977, I imagined walking inside the Millennium Falcon so upon leaving the cockpit after my ride, I took this photo. Tell me you would not have.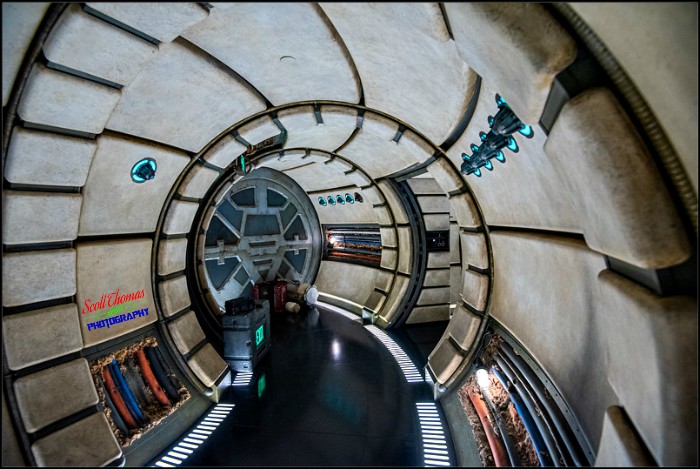 The last spaceship in Galaxy's Edge is one that does not (yet) appear in any Star Wars movies. Kylo Ren's TIE Echelon was supposed to be in Star Wars: The Rise of Skywalker but a change in the movies direction caused it not to be used.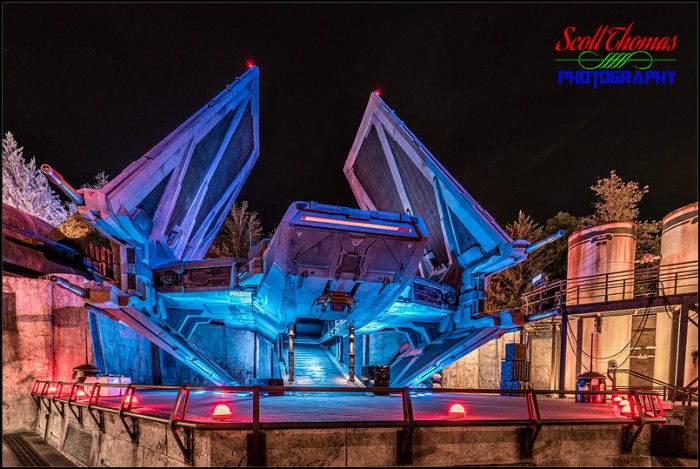 Several times during the day and night, Kylo Ren comes out of TIE Echelon to berate a First Order Officer in finding the Resistance base. Unfortunately, I came upon him when he was re-entering the spaceship. I do know in looking at other photographer's work, I want to be there just after sunset for this show.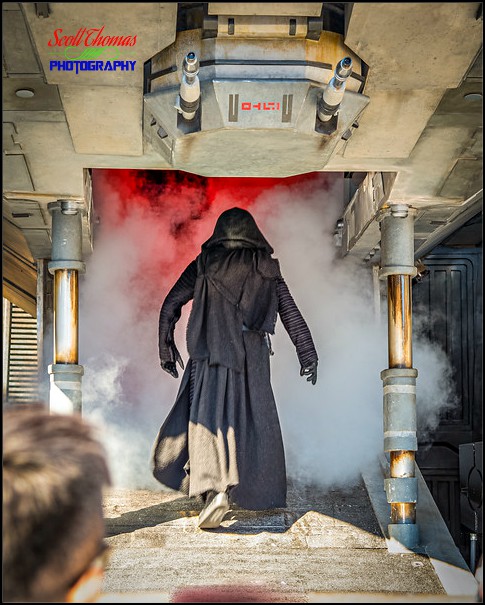 As you can see, I found photographing these spaceships at night to bring out their best qualities and staging. The colors used while, still dominated with blue, is not as bad as over in Pandora – The World of Avatar at Disney's Animal Kingdom. In fact, long exposures brought out even more colors.
I used a wide angle lens and tripod to pull off the X-Wing and TIE Echelon photos. I had to be very patient even late at night for people to vacate the scene long enough to photograph. The Millennium Falcon was photographed hand-held because there was too much traffic for a very long exposure.
What is your favorite spaceship from the Star Wars movies?
Join the AllEars.net Newsletter to stay on top of ALL the breaking Disney News! You'll also get access to AllEars tips, reviews, trivia, and MORE! Click here to Subscribe!